FAQ about V Cone Blender Machine V5 – V 20
- Monday, July 15, 2019
The V-type mixer does not cause dissolution or volatilization of the materials during the mixing process, which can be used for the uniform mixing of dry powdery or granular materials with good fluidity. Since here are various models to choose from, customers need to select the most suitable one according to according to actual condition. Here we collect some FAQs about V5 – V 20 types.
Q: What is the fastest speed of the V5 – V 20 types?
A: 36 r/min.
Q: Can these machines mix viscous materials?
A: No. If you want to mix thick materials, please consult the sales staff.
Q: How many powders can I mix at most?
A: 2 liters of powder. If you want mix more powder, visit other V type blending machines at V Cone Blender Machine page.
Q: How to clean the mixing tube and machine?
A: Remove the cylinder and rinse it with water. Wipe the machine with a dry soft cloth and then disinfect with alcohol.
Q: How much time to mix for each time as recommended?
A: The mixing time required varies from one material to another. Usually the mixing time is 5 minutes.
Leave your comment
Also Offers
New Arrival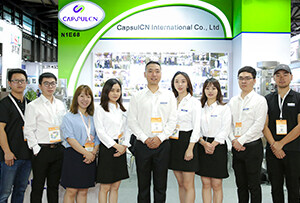 Our Team
As an expert in the pharmaceutical and pharmaceutical packaging industry, iPharMachine has provided solutions for hundreds of pharmaceutical and health product manufacturers for 17 years. By visiting customers, we get good reviews from our customers.