Granulator Machine
The Granulator is specially designed for the reduction of both wet and dry materials into a granular product to a specific size distribution.
This machine is used mainly in such trades as pharmacy, chemical industry, food, pottery, and plastics extensively, making moist powder material particle. Make cylinder swing reciprocally, extruding material from screen mesh for granulation.
Roller compaction is becoming an increasingly important agglomeration technology for the production of granules, as the pharmaceutical industry looks at ways in which it can introduce lean manufacturing to reduce its R&D and manufacturing costs.
A cone mill is a machine that is used to reduce the size of material uniformly. It is named cone because of its shape and it can come in various diameters. It has a wider opening that allows the matter to be ground to be placed and a narrow ending for the exit of finer materials. Besides, the cone mill is suited for use in wet, dry or fine milling in the food, chemicals, and pharmaceutical industries. You can also find a cone mill in consumer goods manufacturing industries where fine crushing is needed. A cone mill is easily adaptable depending on your needs or what you want to use it on. All you need is a change of the granulating screen. This can help you get a cost-cutting as well as a cost-effective solution to your size reduction needs. Conical screen mill or cone milling is the most efficient and beneficial method for size reduction in powder processing industries.
Featured products
We Recommend
We Recommend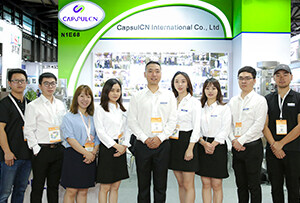 Our Team
As an expert in the pharmaceutical and pharmaceutical packaging industry, iPharMachine has provided solutions for hundreds of pharmaceutical and health product manufacturers for 17 years. By visiting customers, we get good reviews from our customers.