Gummy Production
Gummy supplements and medications have gained popularity in the pharmaceutical industry due to their convenience and pleasant taste. Gummy production machines are essential for efficiently manufacturing these chewable products. iPharMachine is a leading provider of high-quality gummy production machines for the pharmaceutical industry. With a diverse range of machines designed to meet various production needs, iPharMachine is the go-to source for pharmaceutical manufacturers.
The equipment for making gelatin jelly candy comprises a cooking section, a depositing section, and a cooling section. The GD150 line uses one-row molds and can produce 100-150kg of candy per hour, depending on the weight of the pieces. The candy's shape can be customized to suit the customer's needs, and various designs are available. The candy can be made in single or double colors, with left-right or up-down patterns. Examples of the final product are provided in the photos below.
This processing line is an advanced continuous equipment, applicable for the production of various types of jelly candies. The machine has compact structure, stable performance and convenient control. It is an ideal equipment that not only saves manpower and space, but also produces high-quality products.
Featured products
New Arrival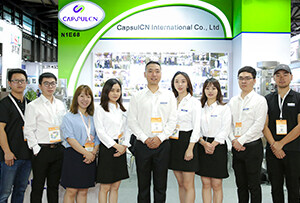 Our Team
As an expert in the pharmaceutical and pharmaceutical packaging industry, iPharMachine has provided solutions for hundreds of pharmaceutical and health product manufacturers for 17 years. By visiting customers, we get good reviews from our customers.