Desktop Capsule & Tablet Counter
In the pharmaceutical industry, accurate counting of capsules and tablets is crucial to ensure proper dosage and patient safety. Manual counting can be time-consuming and prone to errors, making it necessary to invest in a reliable desktop capsule and tablet counter. iPharMachine offers a high-quality counter designed specifically for the pharmaceutical industry. With its efficient and accurate counting capabilities, this counter is an essential tool for pharmaceutical manufacturers.
Desktop Capsule & Tablet Counter
Featured products
New Arrival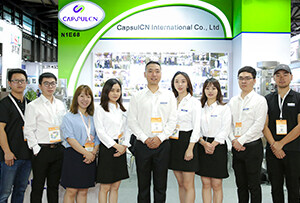 Our Team
As an expert in the pharmaceutical and pharmaceutical packaging industry, iPharMachine has provided solutions for hundreds of pharmaceutical and health product manufacturers for 17 years. By visiting customers, we get good reviews from our customers.