Plastic Tube Sealer Machine
Plastic Tube Sealer Machine comes with hot-air sealing, ultrasonic sealing, and impulse sealing or hot-jaw sealing options. Depending on the industry for a given product, Plastic Tube Sealer Machine used to seal composite tube, aluminum plastic tube, such as toothpaste, chemical composite tube etc. The most popular tube sealing machinery option is hot-air tube sealing. Ultrasonic tube sealing is another popular option found in the packaging industry today. iPharmachine's Tube Sealers are self-contained units perfect for work in laboratories, on production lines, at R&D facilities and quality-control units.
Plastic Tube Sealer Machine
The NF-60Z can perform the filling for ointment, cream jellies or viscosity material, tail folding, batch number embossing (include manufacture date) automatically.
The CNF-10 plastic and tube filling sealing machine is mainly used in a transmission principle. Dividing mechanism drive with a fixture of the rotary table is used as the intermittent movement, complete interior, and exterior heating, automatic filling and sealing, pressure, trimming, finished product exit and a series of functions. 0
Featured products
New Arrival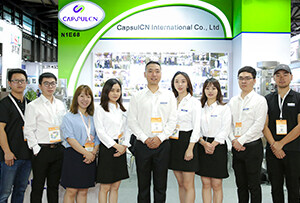 Our Team
As an expert in the pharmaceutical and pharmaceutical packaging industry, iPharMachine has provided solutions for hundreds of pharmaceutical and health product manufacturers for 17 years. By visiting customers, we get good reviews from our customers.