Powder Mixer Ribbon Mixer WLDH1000-4000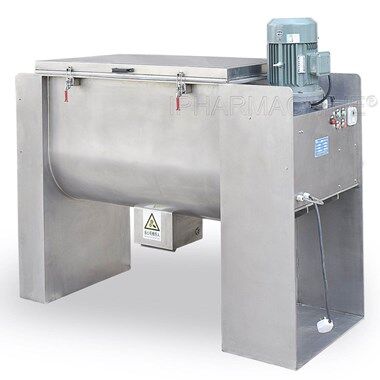 Introduction
Ribbon Blenders consist of a U-shaped horizontal trough, transmission parts and ribbon agitating blades which usually have double or triple layers with outside screw gathering the material from sides to center and inside screw transmitting the material from center to sides to form convection mix and a specially fabricated ribbon agitator.
The outer ribbon moves materials in one direction and the inner ribbon moves the materials in the opposite direction. The ribbons rotate at approx. 300 fpm moves materials both radially and laterally to insure thorough blends in short cycle times.
Ribbon blenders are commonly used in nutraceutical, chemical, food and related industries. It is excellent for mixing both wet and dry products
Specifications
| Model  | Total Volume(L) | Load Coefficient |  Power(KW) | Dimensions(mm) | Weight (kg) |
| --- | --- | --- | --- | --- | --- |
| WLDH-100 | 100 | 0.4-0.8 | 3 | 1190x740x770 | 330 |
| WLDH-300 | 300 | 0.4-0.8 | 4 | 2030x630x980 | 720 |
| WLDH-500 | 500 | 0.4-0.8 | 7.5 | 2320x730x1130 | 980 |
| WLDH-1000 | 1000 | 0.4-0.8 | 11 | 2800x920x1320 | 1700 |
| WLDH-1500 | 1500 | 0.4-0.8 | 11 | 3180x1020x1550 | 1800 |
| WLDH-2000 | 2000 | 0.4-0.8 | 15 | 3310x1120x1640 | 2100 |
| WLDH-3000 | 3000 | 0.4-0.8 | 18.5 | 3750x12290x1820 | 3000 |
| WLDH-4000 | 4000 | 0.4-0.8 | 22 | 4220x1400x1990 | 3980 |
| WLDH-5000 | 5000 | 0.4-0.8 | 22 | 4220x1500x2100 | 4620 |
| WLDH-6000 | 6000 | 0.4-0.8 | 30 | 4700x1610x2260 | 6180 |
| WLDH-8000 | 8000 | 0.4-0.8 | 37 | 4420x2150x2470 | 8200 |
| WLDH-10000 | 10000 | 0.4-0.8 | 45 | 5520x2960x2720 | 8920 |
Remarks
review(s)
The machine has started to be used. There is no problem in using the machine at present, I hope it will continue to be used stably.
From: sevide | Date: 3/1/2021 1:18 AM
Was this review helpful?
(

0

/

0

)
Write your own review
Also Offers
Recommend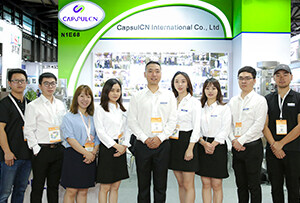 Our Team
As an expert in the pharmaceutical and pharmaceutical packaging industry, iPharMachine has provided solutions for hundreds of pharmaceutical and health product manufacturers for 17 years. By visiting customers, we get good reviews from our customers.
Recently viewed