Introduction
The pharmaceutical Metal Detector which adopts German technology with high precision, sensitivity and stability is designed to detect tablets, capsules and granules. It is suitable for detecting and removing magnetic and non-magnetic metal foreign bodies in tablets and capsules. Small metal chips and wires embedded in the product can also be removed quickly online (electric). During operation, the metal detector can detect perfectly (100%), thus reducing material loss and not affecting normal production. With years of industrial-level experience, it can avoid drug contamination caused by metal foreign bodies and reduce contaminations to the minimum limit.
Specifications
| | |
| --- | --- |
| Model | T60/30 |
| Inlet | 60*30mm |
| Sensitivity | Fe 0.2mm SUS 0.4mm NoFe 0.3mm |
| Max Throughput | 600000pcs/H |
| Weight | 40kg |
Remarks
Suitable for detecting and separating magnetic and non-magnetic metals in tablets and capsules.
It can be used with tablet press machine, capsule filling machine and tablet sieving machine, or used alone, easy to adapt to the site.
Elimination method: minimize material loss with electromagnet control flap fast automatic elimination to keep normal production.
The detection coil is made of stainless steel and the internal is completely sealed, for one-time pouring, permanent solid.
Allow industrial site vibration, power supply should be separate wiring to prevent electromagnetic interference from other electrical.
Modular structure: system control box, detection probe, eliminate structure, frame completely separated, easy replacement and maintenance.
Use the latest microprocessor control system, with automatic learning setting function
Meet HACCP, PDA, GMP certification requirements, comply with regulations, available certification documents and challenging test.
Simple design, easy to clean
Write your own review
Also Offers
New Arrival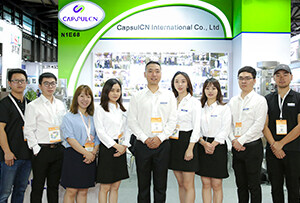 Our Team
As an expert in the pharmaceutical and pharmaceutical packaging industry, iPharMachine has provided solutions for hundreds of pharmaceutical and health product manufacturers for 17 years. By visiting customers, we get good reviews from our customers.
Recently viewed