Multiple Channels Tablet And Capsule Counting Machine
Also bought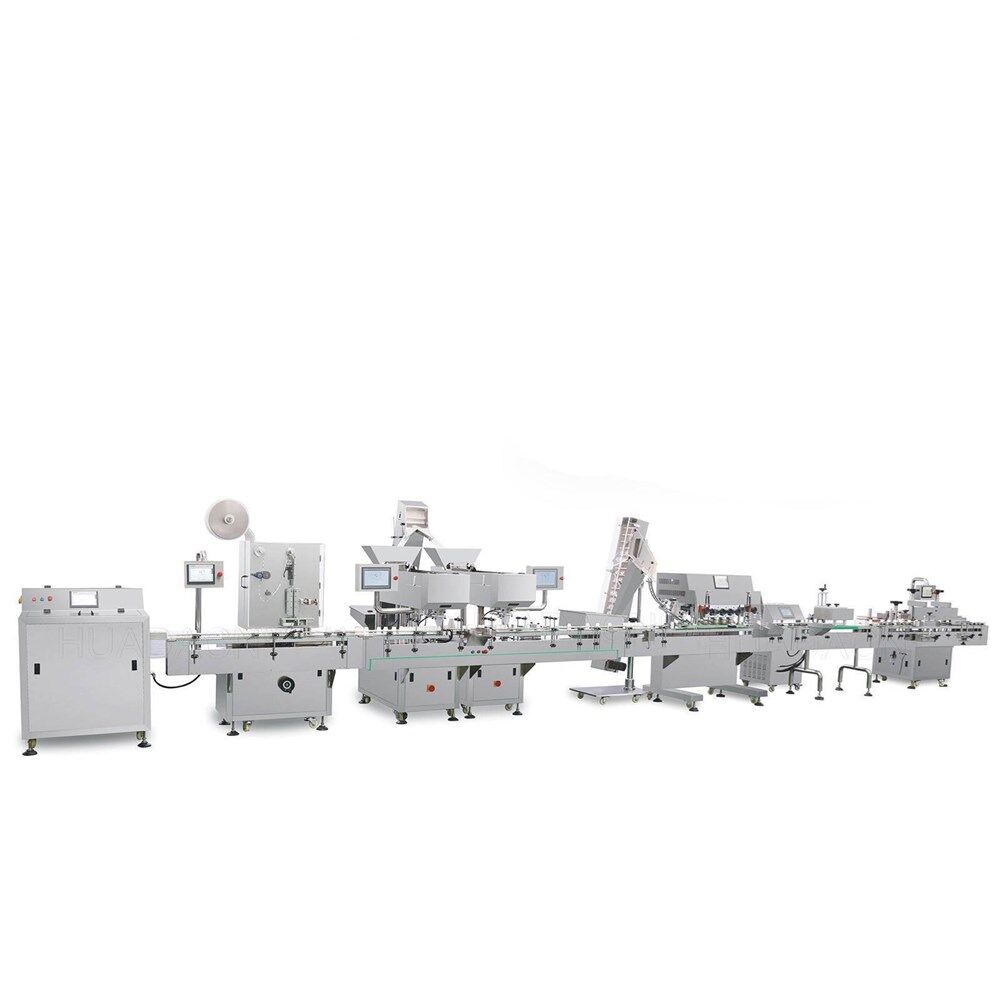 Introduction
This machine is a intelligent automatic counting and filling machine, which is widely applied for capsule counting for big scale production in hospital, pharmaceutical factory etc.
The machine can count & fill different shapes or size of products accurately like soft gel capsules, hard capsules, tablets, sugar coating, and film coating tablets, pills, herb medicine or similar products into containers or vials.
High speed PLC system controls the whole process including counting, filling and monitoring. The machine counts precisely, quickly. Put bottle by conveyer belt and fill automatically, high differentiate rate, fast responding speed.
Some accessory equipments can be connected like feeding turntable, capping machine and Labeling machine and so on.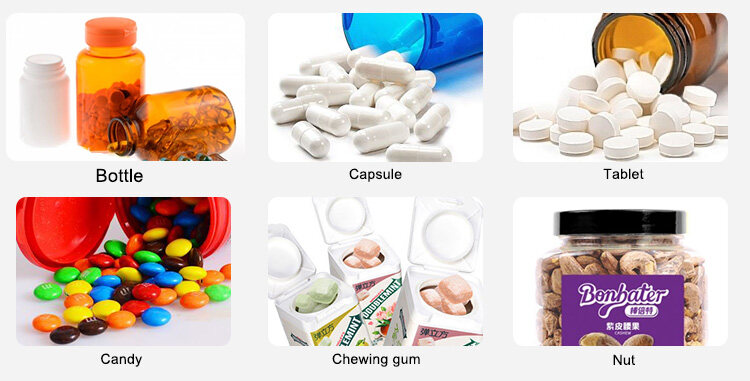 Main features:
1.Three-stage vibrators:With 8-channel vibration, materials are distributed more evenly.
2.Reliable operation:It runs stably and smoothly with low noise.
3.High dust resistance:It adopts unique anti-dust photoelectric sensor.
4.Accurate counting:Due to photoelectric sensor detection and imported large PLC counting, bottle-filling error meets the international standard.
5.Optional function:If special components are added, it can possess functions such as rejecting unqualified capsules or tablets and photoelectric detection alarming for lack of bottles or bottles being blocked.
6.Simple operation:With intelligent design, various operating parameters can be set in advance, including at most 15 sets in memory.
7.Easy maintenance:The operator only requires simple training as the disassemble, cleaning and replacement of parts are easy to carry out without the need of tools.
8.Sealed and dustproof:It is equipped with a dust box to reduce dust pollution.
9.The platform height can be adjusted according to the bottle height.
10.The machine is equipped with a power supply voltage stabilizing system, so it can still work normally in areas with unstable power supply.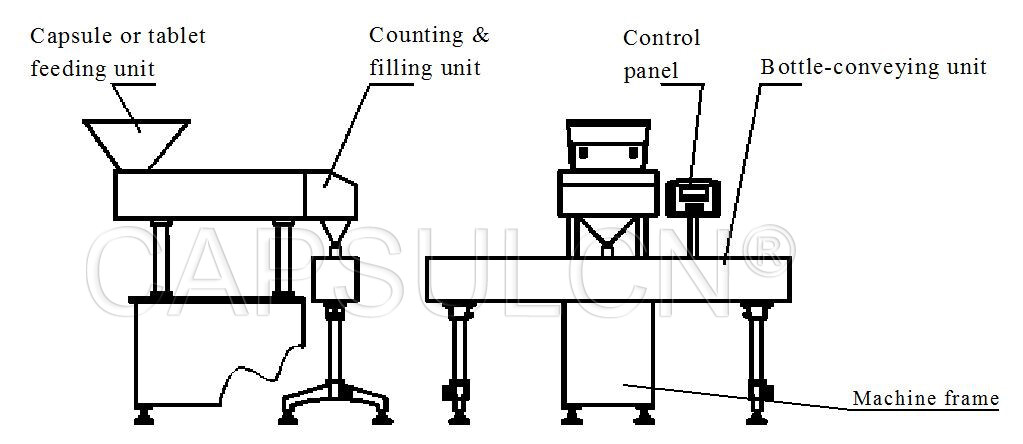 Specifications
Model
PBDS-8
PBDS-12
PBDS-16
PBDS-24
Production capacity
10~50 bottles per minute
20~55 bottles per minute
60-100 bottles per minute
80-150 bottles per minute
Container size
Dia.:20~100mm
Height:50-100mm
Dia.:20~100mm
Height:40~200mm
Dia.:20~100mm
Height:40~220mm
Dia.:20~100mm
Height:40~220mm
Size of capsule/tablet
Caps: #00-#4
Tablets:Ф5.5-22mm
Caps: #00-#4
Tablets:Ф5.5-22mm
Caps: #00-#4
Tablets:Ф5.5-22mm
Caps: #00-#4
Tablets:Ф5.5-22mm
Main power
0.4kw
1.5kw
1.5kw
1.7kw
Power supply
110V 60Hz / 220V 50Hz
110V 60Hz / 220V 50Hz
110V 60Hz / 220V 50Hz
110V 60Hz / 220V 50Hz
Weight
280kg
300kg
360kg
580kg
Overall dimensions
1600x1500x1600mm
1600x1500x1600mm
2600x1600x1600mm
4200x1800x1600mm
Remarks
With special patented flap partial filling system ,the discharging of medicine is homogeneous and stable without damage.
Adopting the anti high dust photoelectric sensing technology, it also can work stably under the high dust circumstance.
Photoelectric sensor can check automatically if there's no bottle and stops automatically.
Easy to operate, disassembly, clean and change the components without any tools.
Adopting intellectualized design, all kinds of operation data can be set according to the requirement. It can store 10 groups of setting parameters for use.
review(s)
The automatic capsule counting machine is easy to operate and accurate.
From: ruixue | Date: 3/2/2021 1:06 AM
Was this review helpful?
(

0

/

0

)
Write your own review
Also Offers
New Arrival
Related products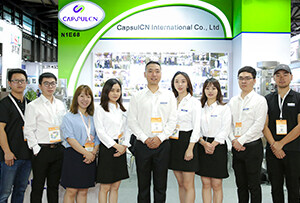 Our Team
As an expert in the pharmaceutical and pharmaceutical packaging industry, iPharMachine has provided solutions for hundreds of pharmaceutical and health product manufacturers for 17 years. By visiting customers, we get good reviews from our customers.
Recently viewed