Capsule Polishing Metal Detecting Integrated Machine CMS-100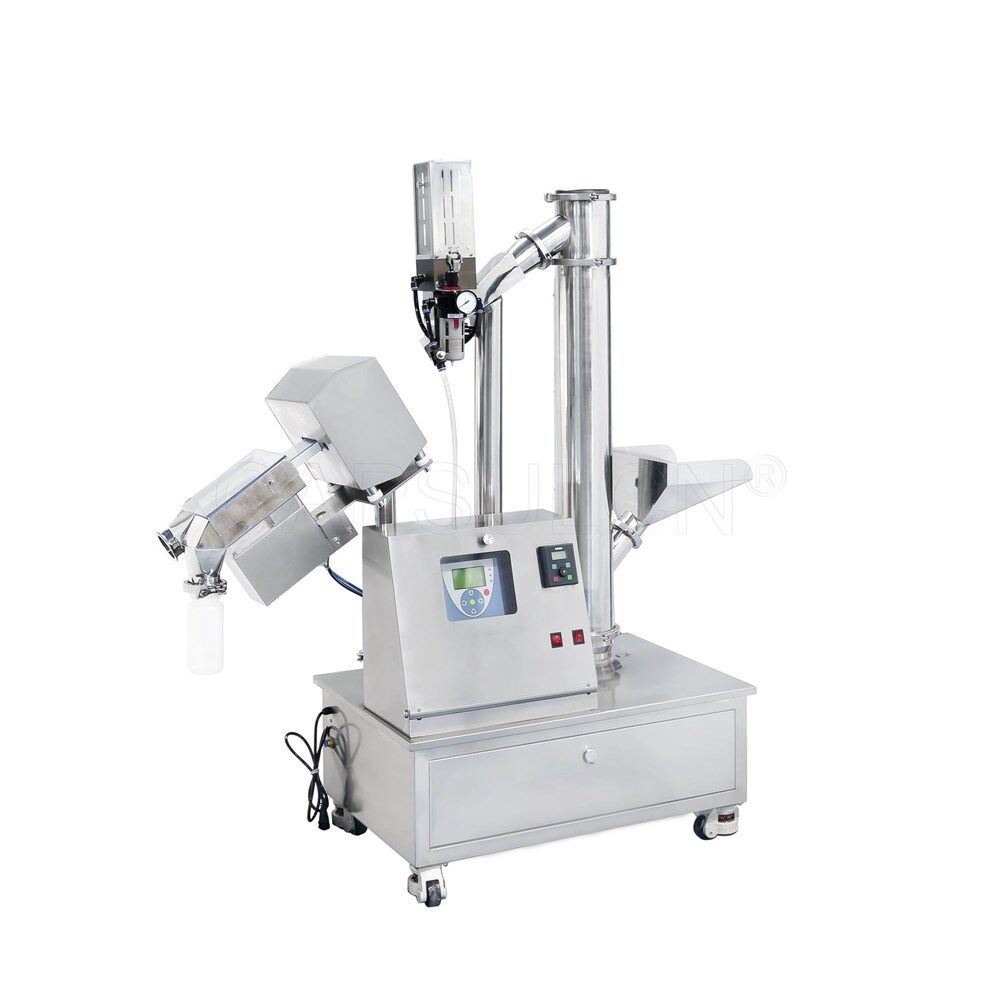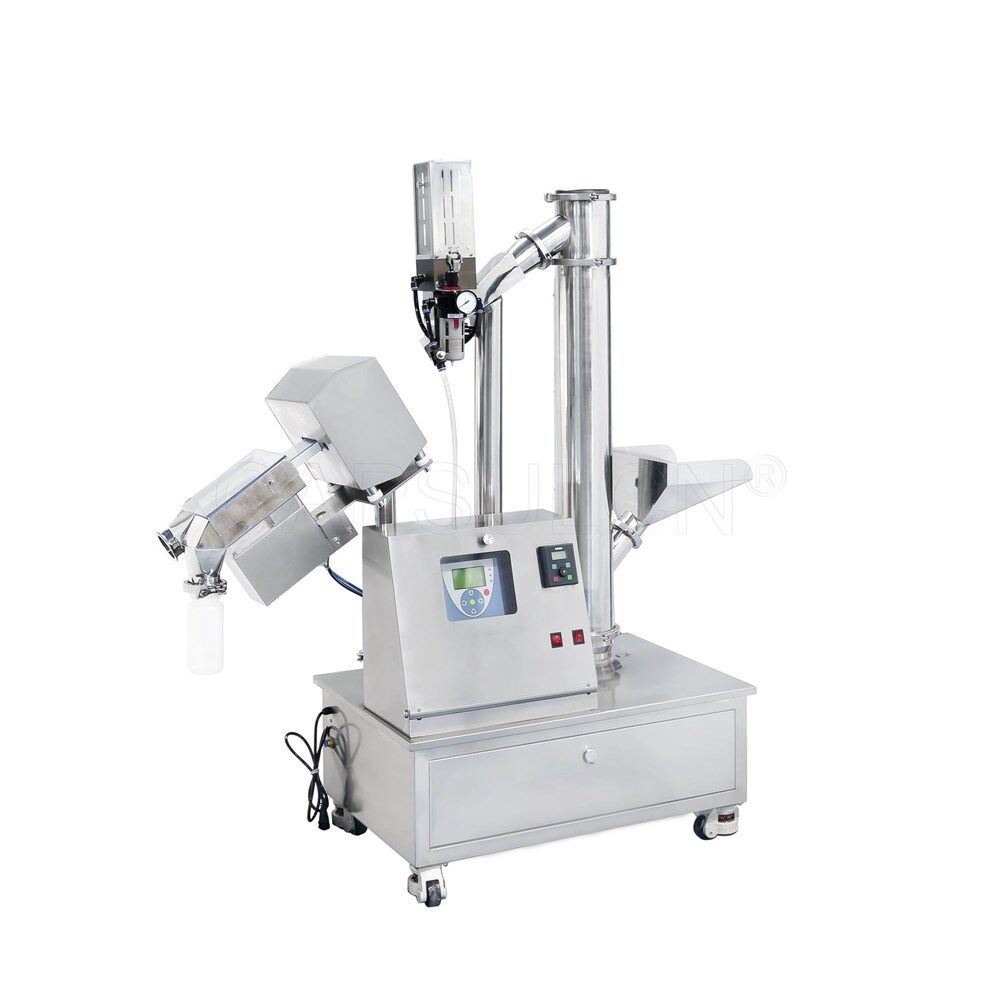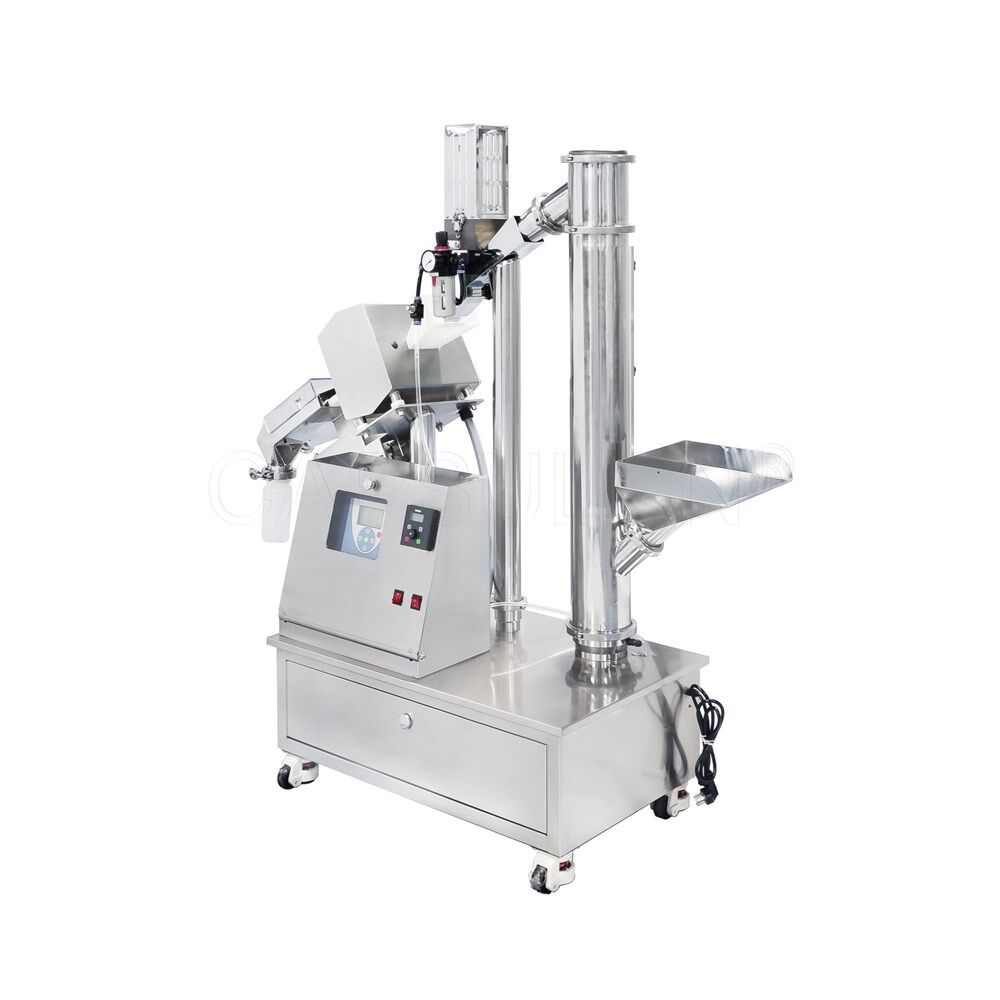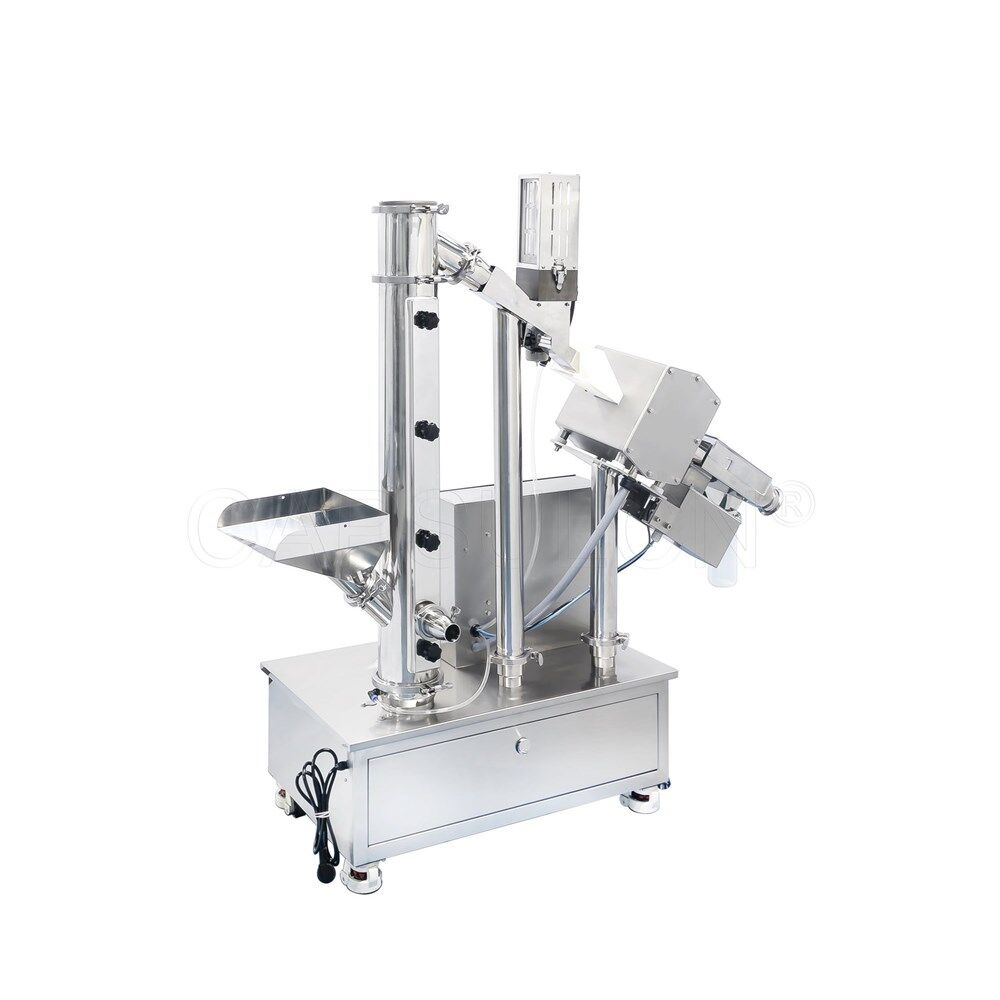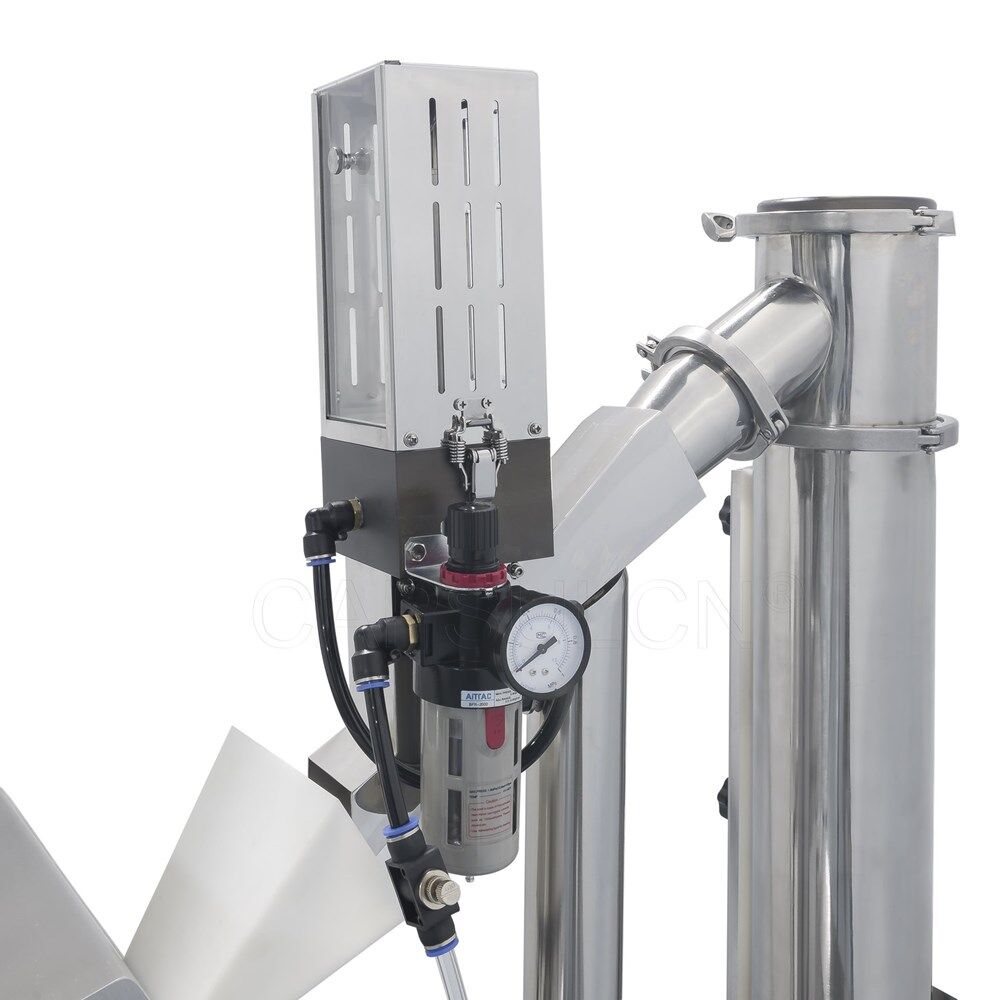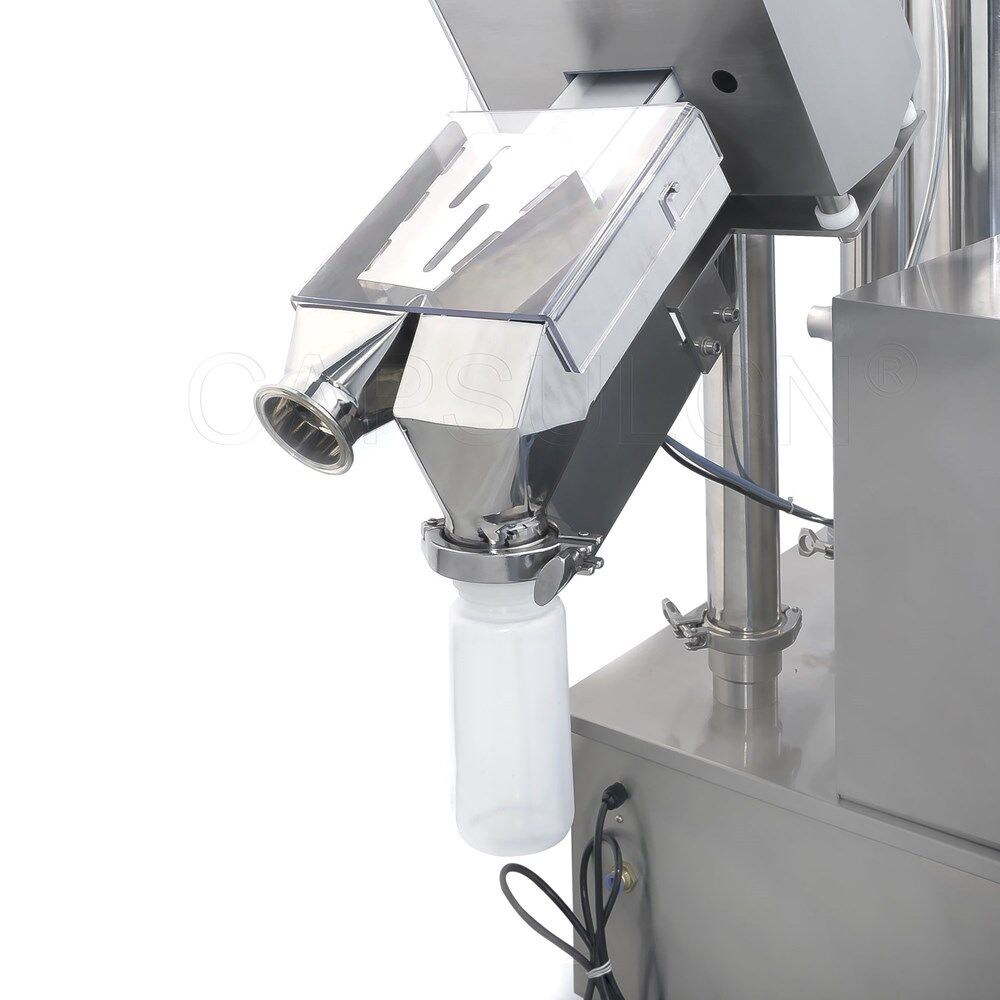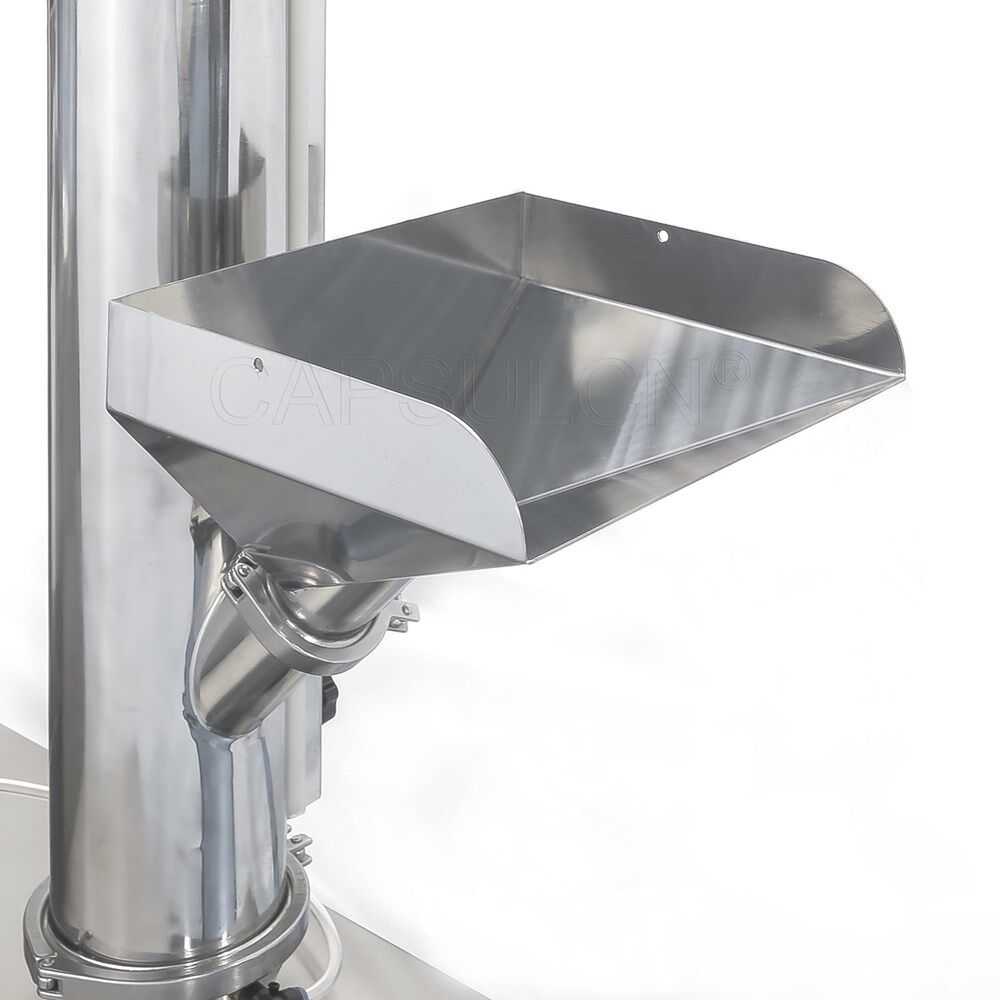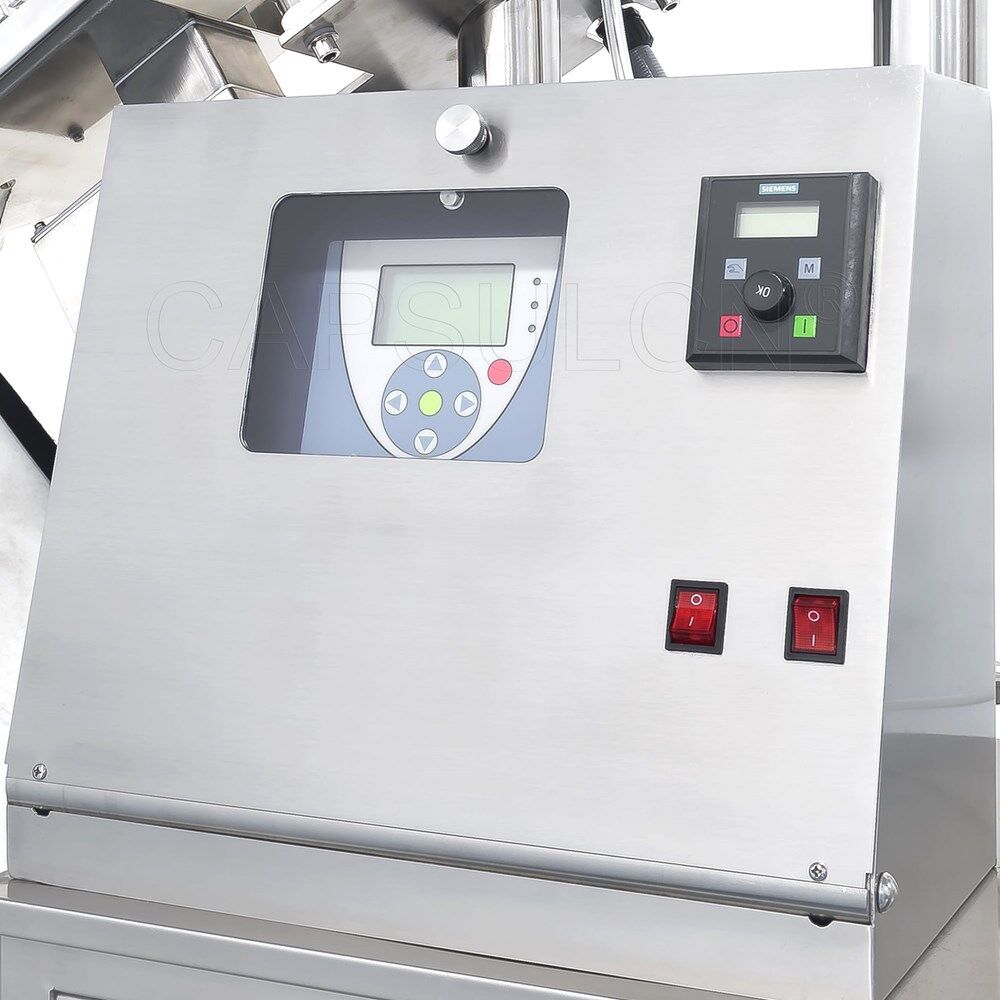 Introduction
CMS-100 Capsule Polishing Metal Detecting Integrated Machine is specially used for dust removal, polishing, feeding, sorting and metal detection of various types of capsules. It can remove the dust on the surface of the capsules, improve the surface finish, remove empty capsules, broken capsules and capsules with a small amount of powder at the same time, and eliminate all types of capsules that are mixed with light metal during filling and production. This product is suitable for all models of capsules.
Product Structure
Capsule polishing machine is mainly composed of control system (electrical part), polishing part, capsule sorting, and metal detector.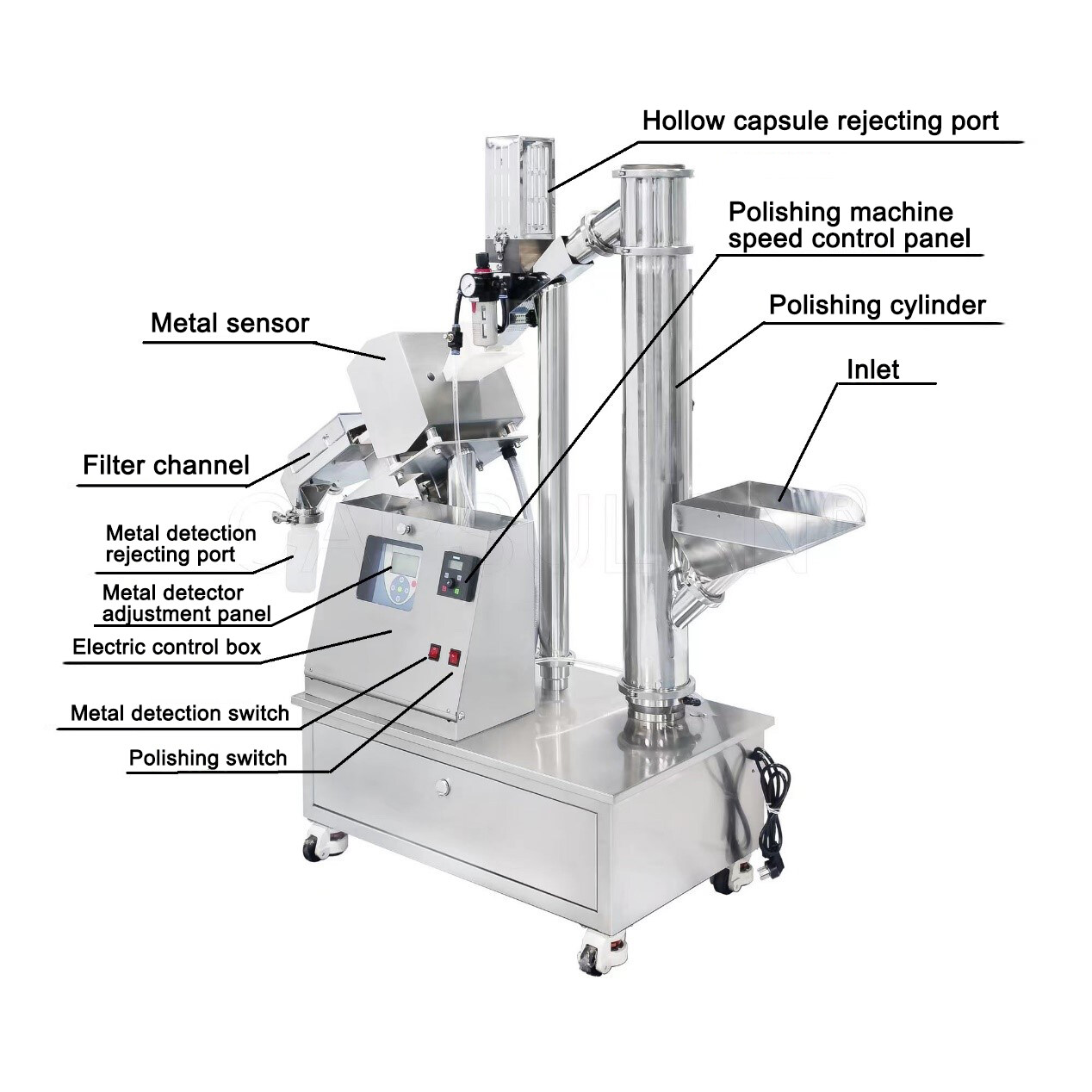 Equipment Principle
Through the rotating motion of the brush, the capsule is driven to make a circular spiral motion along the wall of the polishing cylinder, so that the capsule advances along the coil spring. Under the constant friction with the brush and the polishing cylinder wall, the outer surface of the capsule shell is polished, and the polished capsules enter the capsule sorting from the discharge port. In the capsule sorting device, due to the action of negative pressure and under the action of air flow, the unqualified capsules with light weight rise, enter the collection box through the straw, while the qualified capsules with large weight continue to fall, and are discharged through the movable hopper. If the capsule contains metal substances, the metal substances can be cut by the magnetic sensor, so as to detect the metal substances and remove them, which can effectively achieve the purpose of polishing and waste removal. The powder and small fragments brushed off during the polishing process enter the sealing cylinder through the small holes on the wall of the polishing cylinder, and are sucked into the vacuum cleaner for recovery.

Specifications
| | |
| --- | --- |
| Model | CMS-100 |
| Production capacity | 8000 grains/min |
| Capsule range | 00#~5# |
| Power supply voltage | 220V/50HZ |
| Total power | 400W |
| Scope of application | capsules |
| Detection accuracy of materials | iron-0.3mm, stainless steel-0.5mm, aluminum, copper and other metals-0.3mm |
| Environmental requirements | dust-proof and anti-corrosion |
| Machine weight | 150KG |
| Size | 1456*1279*576(mm) |
Remarks
The metal parts that contact the tablet are made of stainless steel: nylon rotating brush, with good polishing effect;

the brush on the inlet and outlet and the main shaft can be disassembled, which is easy to clean, and has no hygienic dead angle design;

clamp connection, disassembly and assembly without tools, easy to clean Thorough;

equipped with variable frequency adjustable speed motor; lockable casters with no trace treatment, easy to move.
Write your own review
Also Offers
New Arrival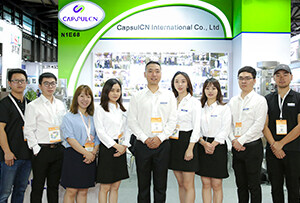 Our Team
As an expert in the pharmaceutical and pharmaceutical packaging industry, iPharMachine has provided solutions for hundreds of pharmaceutical and health product manufacturers for 17 years. By visiting customers, we get good reviews from our customers.
Recently viewed