full servo high speed roller blister packaging machine DPH320HⅡ
Introduction
DPH320HⅡ full servo high-speed roller blister packaging machine is a new generation product carefully researched and developed by our company. Its punching times can reach up to 300 times per minute, which is about six times higher than ordinary blister packaging machines. It combines the advantages of flat-plate and drum-type blister packaging machines, and is equipped with a special special-shaped tablet feeder. It has high punching frequency, low energy consumption, accurate and stable movement, convenient mold replacement, high yield, and the ability to misprint Features such as no horizontal waste edge punching greatly improve production efficiency. The whole machine design is more reasonable. It adopts Beckhoff motion control system + Delta servo motor to realize 10-axis full servo fully synchronous operation control, and realizes that one motion control system can complete all motion control, logic and process control of 10 independent workstations. problems, from programming to parameter setting, from testing and debugging to fault diagnosis, improved flexibility, increased cycle rate, shortened reconstruction time and lower maintenance costs, the human-machine interface can be used for industrial control networking, remote monitoring, and data transmission. , parameter modification, collection, storage, printing and three-level password operation protection, integrated automatic control technology with machinery, electricity, light and gas, and innovative design in strict accordance with the requirements of the "GMP" standards of the pharmaceutical industry. The whole machine is combined in separate parts, and the work Bit structure modularization and many other functions.
Features:

Max capacity 900 blisters/min 
Continuous roller sealing
Different feeding methods depend on customer needs
Motion controller and HMI screen
Eyemark register system
10-station full servo full synchronous operation control
Convenient mold change
Splice station, convenient material change
Stagger blister unstriped waste cutting (save waste material)
Design in line with GMP requirements

Specifications
Model
DPH320H
Sealing line speed (maximum)
12m/min
Blanking speed
60-300time/min
Optional range of feed stroke
100-280mm
Maximum molding area
320×280mm
Maximum forming depth
Aluminum
9mm
Aluminum plastic
12mm
Motor Power
3KW
Total power of power supply
29.5KW
Power supply three-phase five-wire
380/50 V/Hz
Cooling water
nominal volumetric flow rate
≥20L/min
water pipe pressure
0.1~0.15Mpa
Air pump
nominal solvent flow
≥0.6m³/min
Rated scheduling pressure
0.5~0.7Mpa
Packaging material
tap water or back water
0.25×320 mm
heat seal aluminum foil
0.02×320mm
Formed aluminum foil
0.15×320 mm
Dimensions
5000×1500×210

0 mm

weight
6000kg
Write your own review
Also Offers
New Arrival
Related products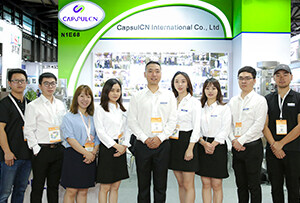 Our Team
As an expert in the pharmaceutical and pharmaceutical packaging industry, iPharMachine has provided solutions for hundreds of pharmaceutical and health product manufacturers for 17 years. By visiting customers, we get good reviews from our customers.
Recently viewed