Intelligent high-speed roller blister packaging machine DPH320H
Introduction
The DPH320H is a new generation product developed by our company to meet the high productivity needs of our customers. Its punching times can be 200 times per minute, which is about four times higher than ordinary blister machines.
This high-speed blister machine is equipped with special feeder for shaped pills and edgeless punching, which greatly improves the production efficiency. This high-speed blister machine also has the characteristics of high punching frequency, low energy consumption, accurate and stable action and easy mold change.
Features:
The fuselage is welded by a 20mm whole piece of arch, and the base is welded by a combination of channel steel and flat plate. The base of the whole machine is stable and smoother and more stable during high-speed operation.

The front door is all made of tempered glass, which is strong, transparent, easy to clean, and more beautiful overall. The aluminum alloy tempered glass protective door has a built-in Schneider door magnetic switch (CE certified) for protection. When the protective door is opened during the normal production process of the machine, the machine will automatically stop working to ensure the safety of the operator.

The balcony-style operation from left to right is more in line with humanized design.

Using integral rails, mold replacement is quick and easy, easy to clean and maintain, and leaves no dead ends.

The external PVC membrane and PVC connection device make it more convenient to replace the membrane and save time in replacing the membrane.

Modular design makes mold changing more convenient and faster.

Wrong version punching can save about 440,000 packaging materials annually.

Punching speed ≤200 punching/min (standard version 600)

Modular design and more reasonable layout.

The water path, gas path and circuit are hidden in design, and the layout is simple and clear.


Rotatable electrical cabinet makes maintenance faster and more convenient.

Specifications
Model
DPH320H
Loading speed
60-200time/min
Optional range of feed stroke
100-280mm
Maximum forming area
320×280mm
Maximum forming depth
12mm
Motor Power
3KW
Total power of power supply
18.9KW
Power supply three-phase five-wire
380/50 V/HZ
Cooling water
nominal volumetric flow rate
≥20L/min
water pipe pressure
0.1~0.15Mpa
Air pump
nominal solvent flow
≥0.5m³/min
Rated scheduling pressure
≥0.5Mpa
Packaging material
tap water or back water
0.25×320 mm
heat seal aluminum foil
0.02×320mm
Formed aluminum foil
0.15×260 mm
Dimensions
4860×1420×210

0 mm

weight
4500kg
Write your own review
Also Offers
New Arrival
Related products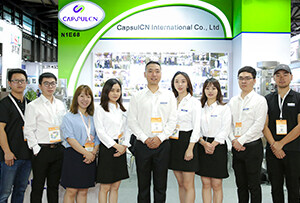 Our Team
As an expert in the pharmaceutical and pharmaceutical packaging industry, iPharMachine has provided solutions for hundreds of pharmaceutical and health product manufacturers for 17 years. By visiting customers, we get good reviews from our customers.
Recently viewed