RJWJ-200C Liquid R&d Softgel Capsule Gel Oil Filling Machine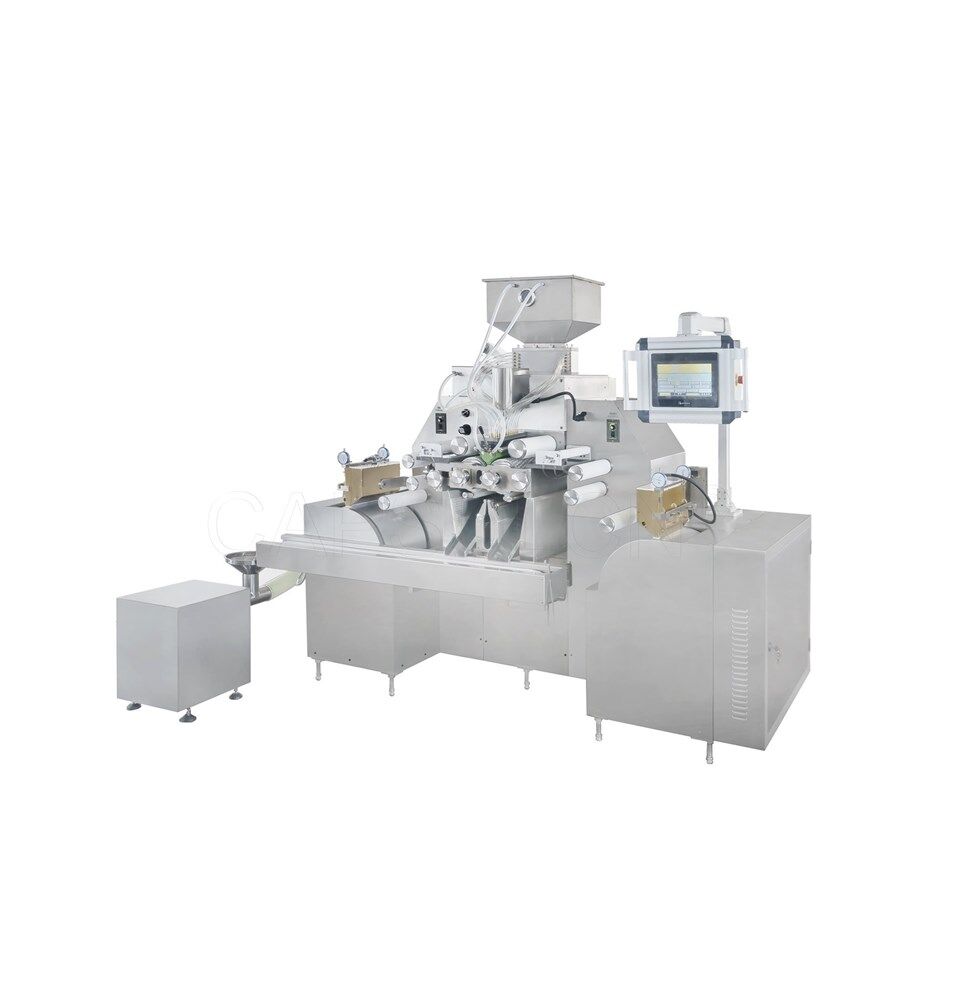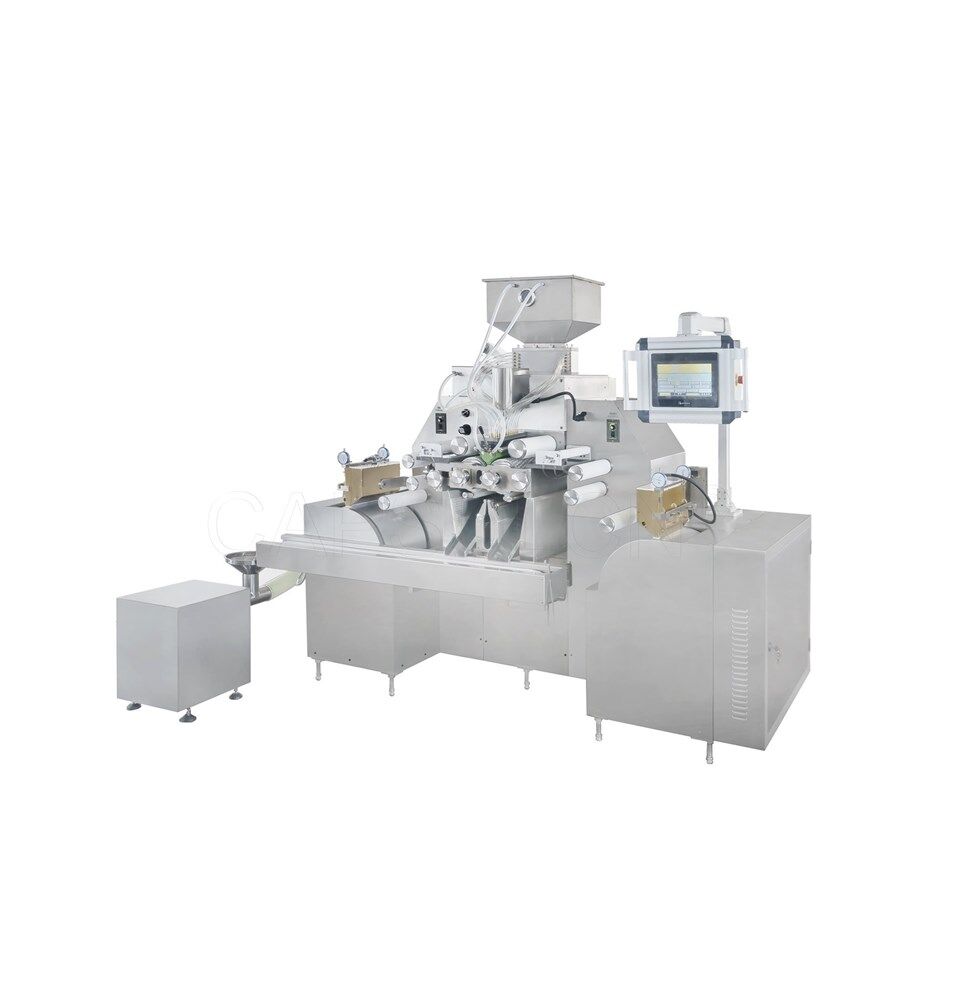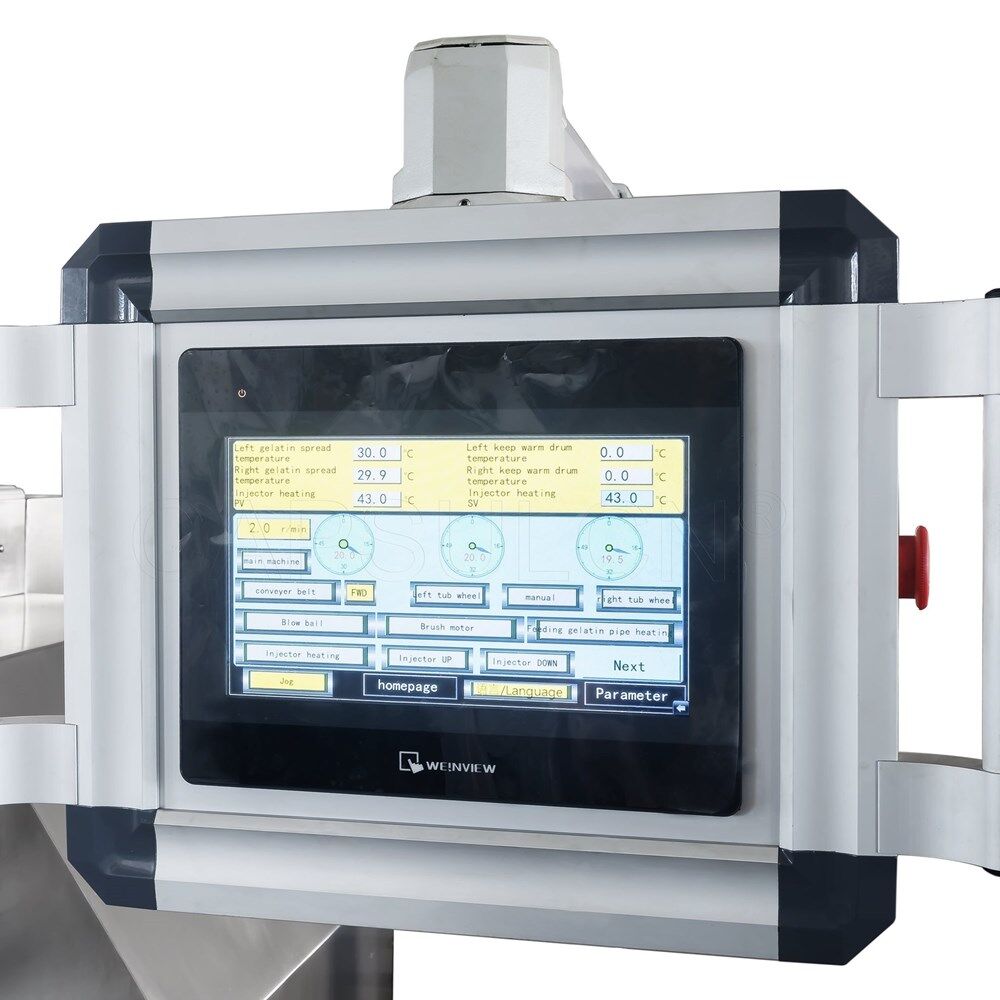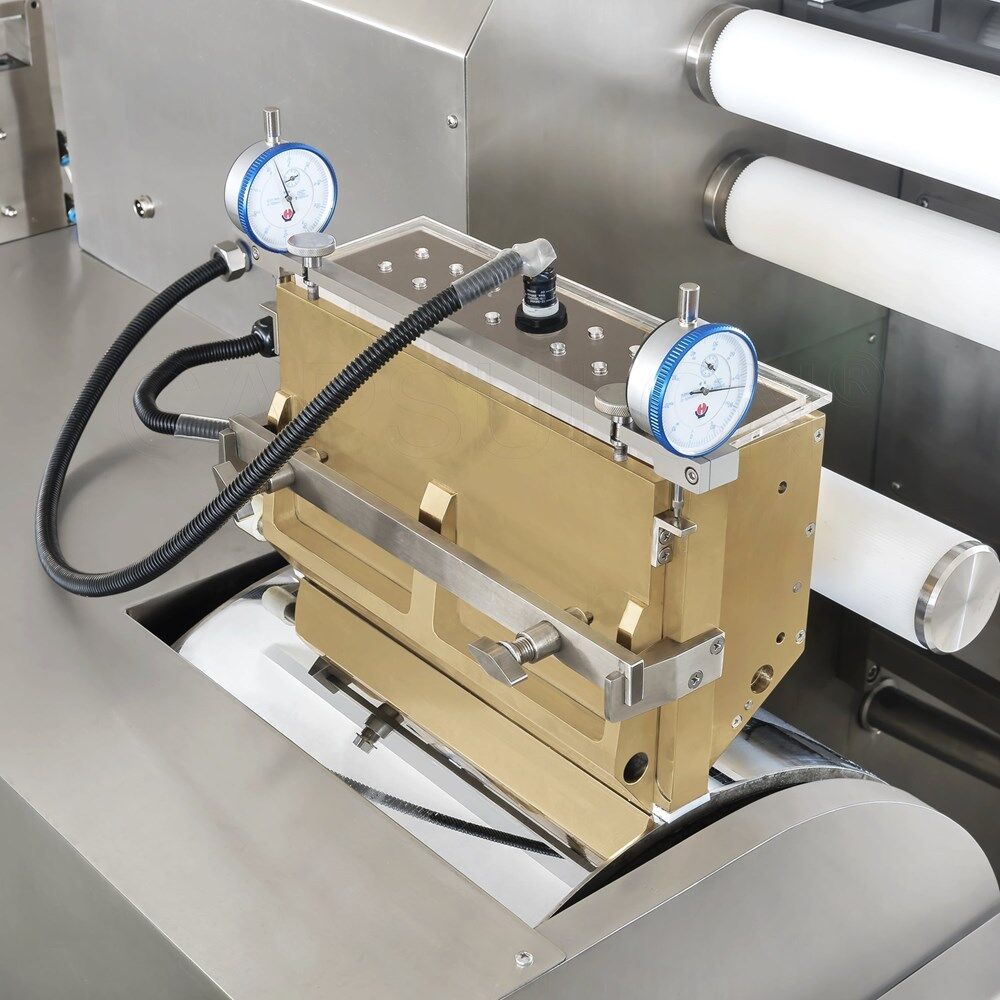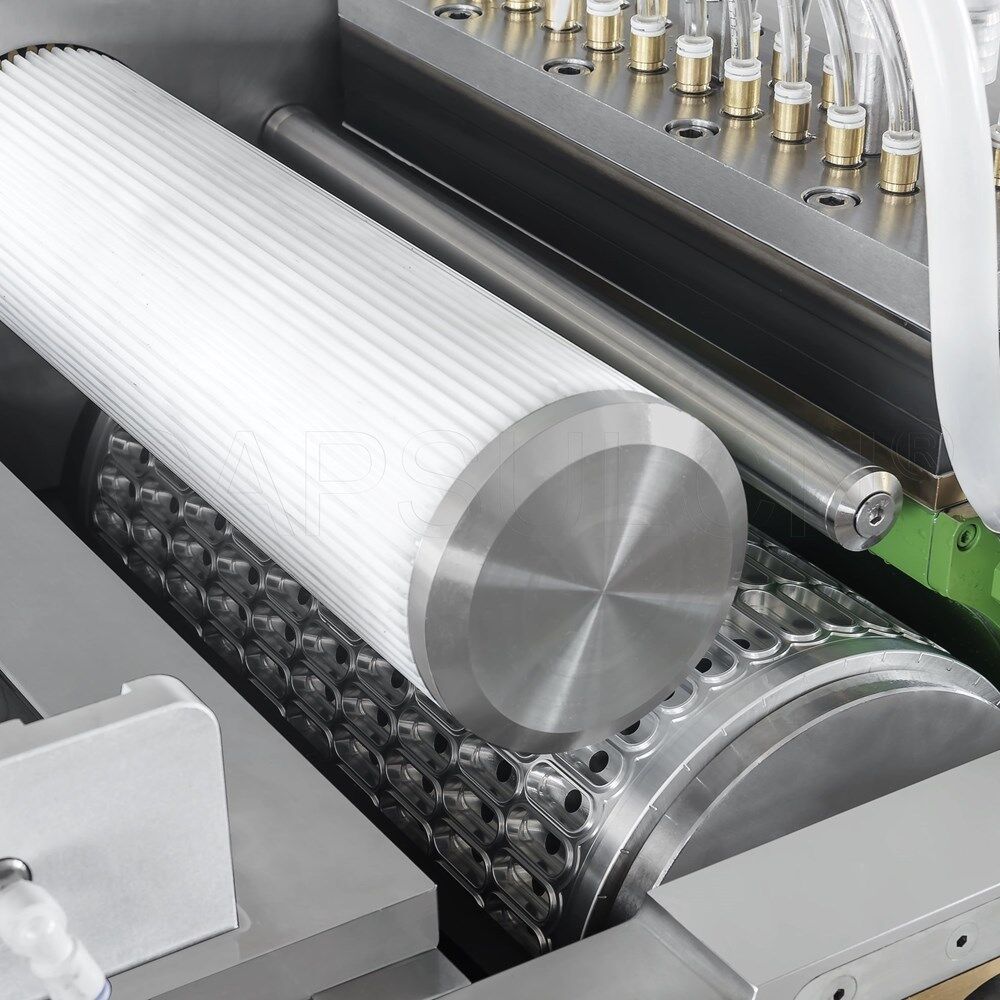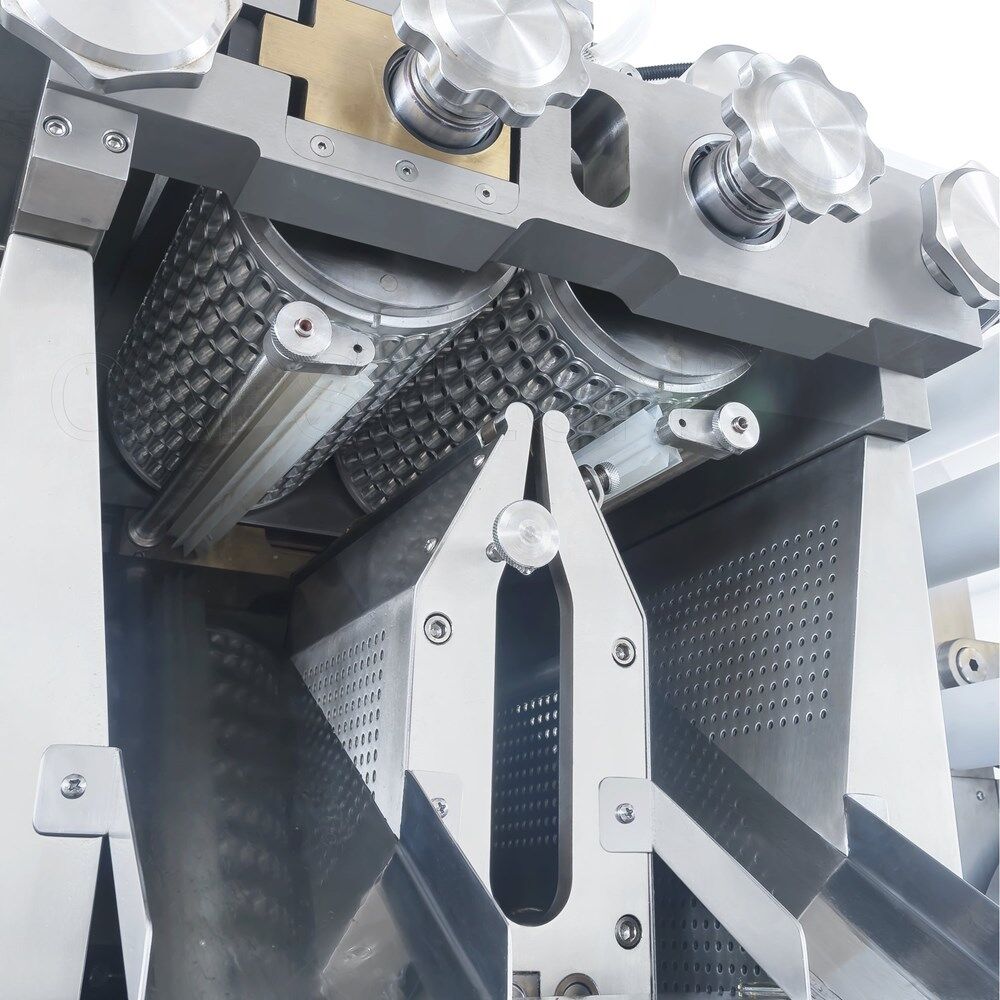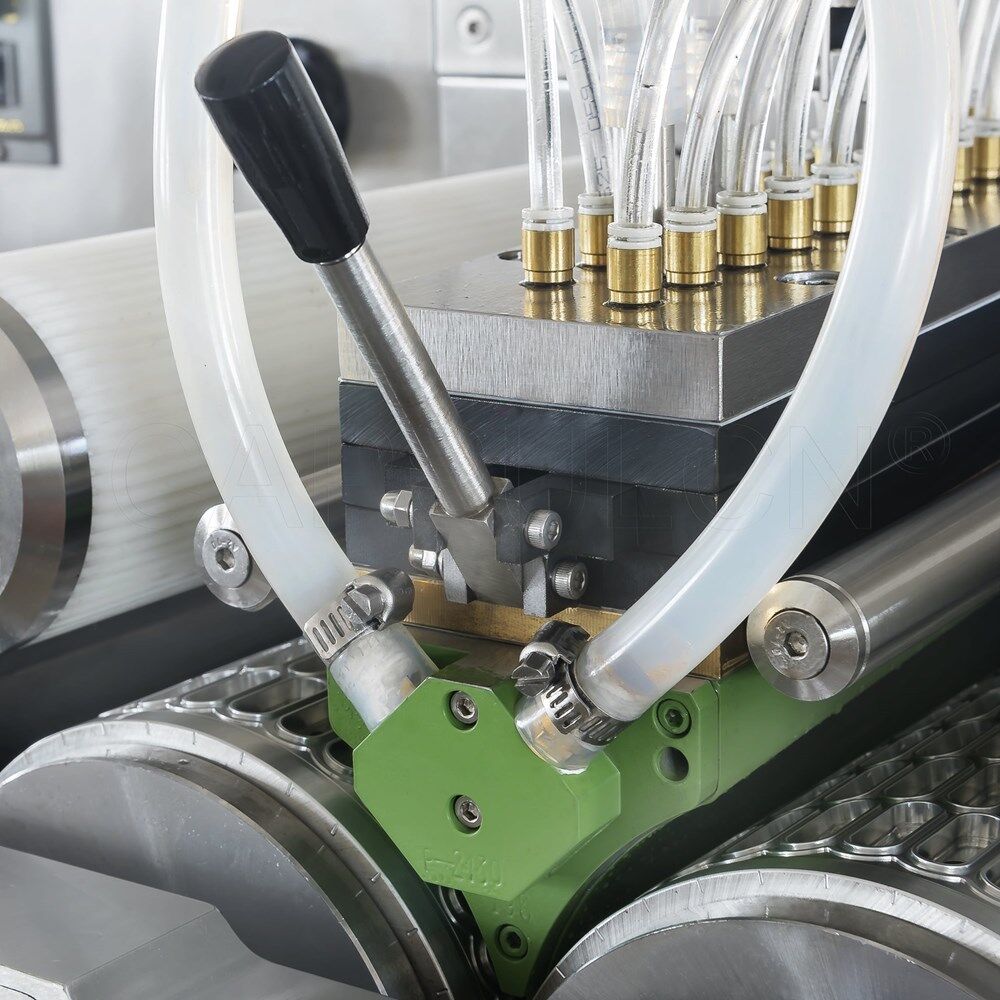 Let the machine work for you!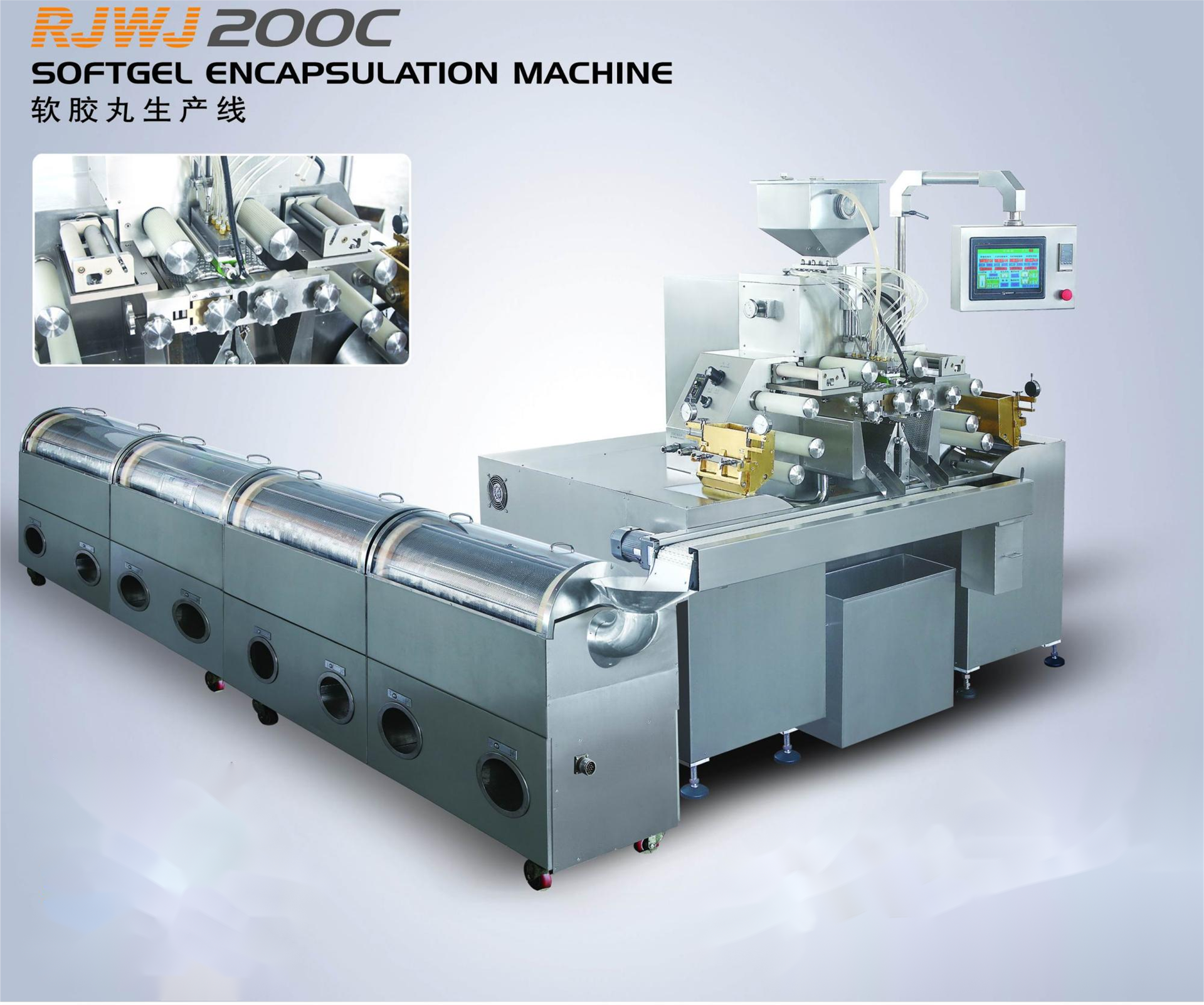 Introduction
Softgel encapsulation machine can quantificationally inject the oil,mixingsuspenion and pasty mass into the capsule to form all kinds of softgelencapsulation with different size, shape and color. Because of the merits ofhigh speed disintegration, easy to oral, hard to oxygenation,easy to storeand take, the softgel encapsulation is welcomed by more and more coustomersOwing to the high productivity, charging exactly, quality stabilization,high finished product rate, it is favoured by more and more manufacturersand used in the fields of medicine, health products, cosmetic and paintball and so on.
This product has passed provincial-level appraise of new product and thecertification of EU, adopted two items of patent technology in manucturingwith exquisite workmanship.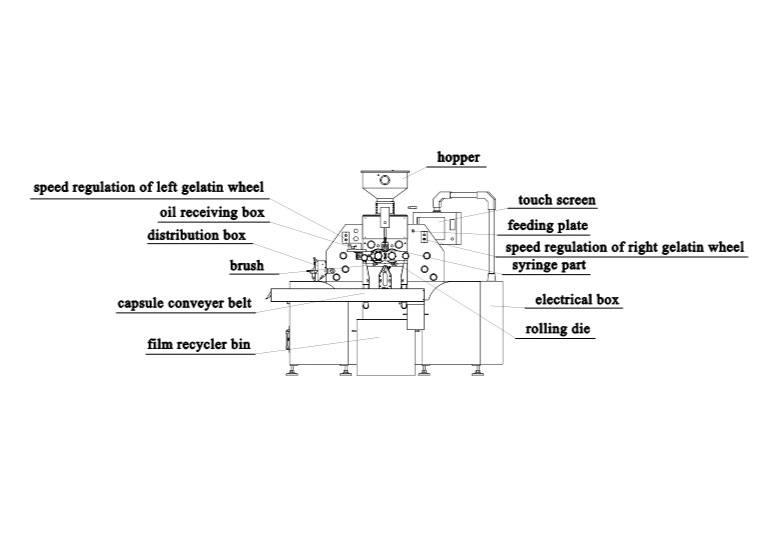 Feature
Strong production capacity, it can produce 370 million granules (Take the 200Cfor example, No.8 oval shape, 3rpm, 24 hours / day, 300 days/year).

Medicine injecting part adopts advanced linearity driving system, and ensurethat the precision of charging and filling is less than 2%.

Advanced water cooling system, can avoid to the pollution by air.

Capsule package rate is up to 98%.

The gelatine ribbon is iubricated by fine oil supply technology in order to lowerthe consumption of iubrication oil. If the ribbon is iubricated by vegetable oil, so the capsules produced is free of wash.

High quality capsule deferent equipment adopts food conveyer belt authorized by American FDA, without poison and adhibition and easy to clean.

Optimized designed mould is made of high quality aviation alloy materialby high precision numerical control process to ensure the mould's service life.

Advanced process and assembly technics make the complete appliance qualitystabilization , high working rate, and good shape pill.

Adopt automatic system project of supplying capsule and material to reduceworkers' labor intensity and improve the working environment, which accordswith the requirement of GMP.

The liquid level in the gelatin box is fixed automatically in the constant position,and the centigrade mater display the thickness of rubber, which is easy andaccurate in adjustment.

The power of main motor is 1.5KW, which can avoid the phenomenon ofinsufficient driving power when the content is rather thick.( Tack 200 model forexample). Adopt the nonpoisonous materials to human body or now droppingmatters into medicine liquid in this machine and medicine liquid,and the touchingparts for gelatin.
Specifications
| Model | RJWJ-200 |
| --- | --- |
| Rated rotational speed of mould: | 0-5 rpm(Stepless frequency speed control) |
| Control system | Omron PLC + Weinview touch screen |
| Capacity | about 48600pills/h for 12# Oval |
| Supplying volume for single-pillar stopper | 0-2ml |
| Pillar quantity | 12 |
| Ways of glue cooling | water cooling,temperature at about 18℃ |
| Power | 7kw |
| Overall size | 2100×1100×1800 mm |
| Weight | 980kg |
Remarks
In the self-tuning process, in order to prevent the sprinkler body from being burned, the gelatin skin should be passed through slowly to absorb the heat of the sprinkler body and protect the sprinkler body.

The length of the self-tuning time generally varies with the system environment, and the general time is about 10 minutes to 45 minutes.

After self-tuning, the temperature controller will store the control parameter values, and the future production does not need to go through this stage. After that, if the control deviation is found to be relatively large, it can be re-adjusted.
Write your own review
Also Offers
New Arrival
Related products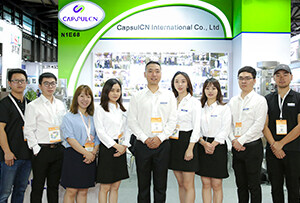 Our Team
As an expert in the pharmaceutical and pharmaceutical packaging industry, iPharMachine has provided solutions for hundreds of pharmaceutical and health product manufacturers for 17 years. By visiting customers, we get good reviews from our customers.
Recently viewed