Automatic Capsule Filling Machine NJP Series Maintenance and cleaning of the machine
- Tuesday, May 28, 2019
In long operation of the automatic capsule filling machine, regularly clean the parts that contact powder directly. Also clean these parts when replacing another kind of medicine powder or shutdown for a long time.
Often wipe greasy dirt at driving parts in the lower part of the machine to view the running state more clearly.
Regularly open and clean the filter of vacuum system.
Lubrication of machine
Coating the working surface of roller of all cams with grease weekly.
Drip lubrication in the joint bearings of all connecting rod under the working bench weekly.
Clean and lubricate all kinds of bearings regularly or according to operation situation. Drip lubrication in sealed bearings.
Check and lubricate the driving chain for tightness weekly.
Check the main driving reducer and powder-feeding reducer for oil volume monthly. Fill oil in time. Replace lubrication every half year.
Station division box under the revolving platform and dosing disk shall be disassembled and maintained under the guidance of professional technicians.
After running for 1000 hours, two division boxes shall have the first replacement of lubrication oil, and later after every 3000 hours of running, a replacement of lubrication oil shall be made once; (90# engine oil is recommended here, viscosity » 680~460)
Remove cover plate of revolving platform every week and lubricate T-type shaft and brass sleeve and bearing of moving points in guide rod. Every 1000 work hours, uninstall T-type shaft and sealing ring for complete cleaning, replacement and lubrication once.
Table of Lubricating Oil
| | | |
| --- | --- | --- |
| Lubricating Oil | Grade No. | Part to lubricate |
| Machine oil | N4B GB443-84 | Chain, guiding part |
| No. 2 lithium base grease | ZL2 SY1412-75 | Cam, rolling bearing, chain |
| No. 0 lithium base grease | ZLD SY1412-75 | Division box, speed reducer |
Leave your comment
Also Offers
New Arrival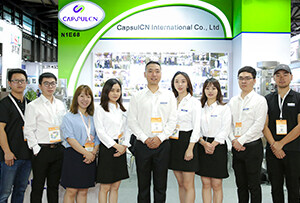 Our Team
As an expert in the pharmaceutical and pharmaceutical packaging industry, iPharMachine has provided solutions for hundreds of pharmaceutical and health product manufacturers for 17 years. By visiting customers, we get good reviews from our customers.