Blog posts tagged with 'manual capsule filling'
Do you know how to use manual capsule filler? Their standard operating procedure can be divided into preparation, loading, filling, and locking.
Are you looking for the best manual capsule filling machine? As so many manual capsule fillers are available in the market, you could be confused about their differences. Given this, this article has listed the 9 major manual capsule filling machine parts and the differences between the common parts and the quality parts.
When purchasing manual encapsulators, you may wonder what are the key features of the best machine, and how to choose a realiable supplier. This article gives a complete guide to the best manual capsule fillers.
Thursday, September 1, 2022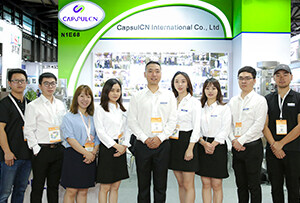 Our Team
As an expert in the pharmaceutical and pharmaceutical packaging industry, iPharMachine has provided solutions for hundreds of pharmaceutical and health product manufacturers for 17 years. By visiting customers, we get good reviews from our customers.
Featured products
New Arrival