Blog posts of '2019' 'April'
Blister packaging is a widely used packaging form. For different blister packaging, the blister, cavity, and box are different, as well as the shape, it will be different based on different products to be packed. Also, there are various substrates, materials and heat-sealing method for blister packaging.
Blister packaging refers to a packaging method of highly efficient and low-cost. The product is usually sealed between the blister and the bottom plate (generally made of cardboard, plastic film or sheet, aluminum foil or a composite thereof) by heat sealing or other methods. For taking tablets, squeeze blister by hand and tablets will come out from the aluminum foil. Therefore, blister packaging is also called as foamed packaging or press-through packaging.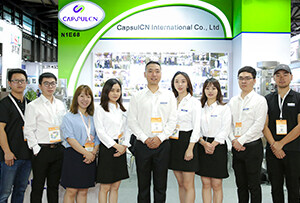 Our Team
As an expert in the pharmaceutical and pharmaceutical packaging industry, iPharMachine has provided solutions for hundreds of pharmaceutical and health product manufacturers for 17 years. By visiting customers, we get good reviews from our customers.
Featured products
New Arrival