Blog posts of '2022' 'May'
When we use machines for production work, what we value is the operating efficiency of the machine to bring us the output. And don't forget, as long as the machine is running, the operator must maintain it. Just like the human body, we need to maintain and care for it! The purpose of daily maintenance of machinery and equipment is to ensure that they are in good operating condition, to extend the service life of them, and to avoid unnecessary safety accidents due to mechanical failures.
We provide you with the cleaning and maintenance work you need to do at each time period (daily/weekly/monthly/half-yearly)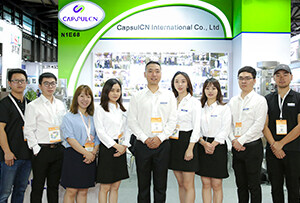 Our Team
As an expert in the pharmaceutical and pharmaceutical packaging industry, iPharMachine has provided solutions for hundreds of pharmaceutical and health product manufacturers for 17 years. By visiting customers, we get good reviews from our customers.
Featured products
New Arrival