List of 9 Best Blister Packaging Machine Manufacturers
- Thursday, September 14, 2023
Efficient packaging is critical to improving product quality in today's fast-paced and competitive corporate world. It ensures safety and streamlines operations. Blister packaging machines have developed as vital tools for industries. It allows them to securely package a diverse range of products such as pharmaceuticals, electronics, consumer goods, and more.
We have created a list of nine top-tier manufacturers known for manufacturing blister-packing machines. They satisfy the highest industry standards. Each organization on this list has excelled in product quality, technological innovation, customer satisfaction, and industry reputation. The following list involves the significant blister packaging machine manufacturers:
1. Romaco, Germany
2. iPharmachine, China
3. RIDAT, UK
4. Jicon Technologies, India
5. Jornen Machinery, China
6. Ruian Global Machinery, China
7. Uhlmann, Germany
8. Hoonga-A, Republic of Korea
9. Intimac, Italy
Explore complete information regarding our list of the best blister packaging machine manufacturers. It will help in finding the best partner to meet your packaging needs.
1. Romaco
Headquarters: Germany

Company Profile:
Romaco is a well-known global blister packaging machine supplier. It provides machinery and integrated system solutions for the pharmaceutical, nutraceutical, food, cosmetic, and chemical sectors. Romaco, with its comprehensive offering, acts as a one-stop solution for various sectors' research, production, and packaging needs. It manufactures the best machines for blister packaging operations.
Key Products: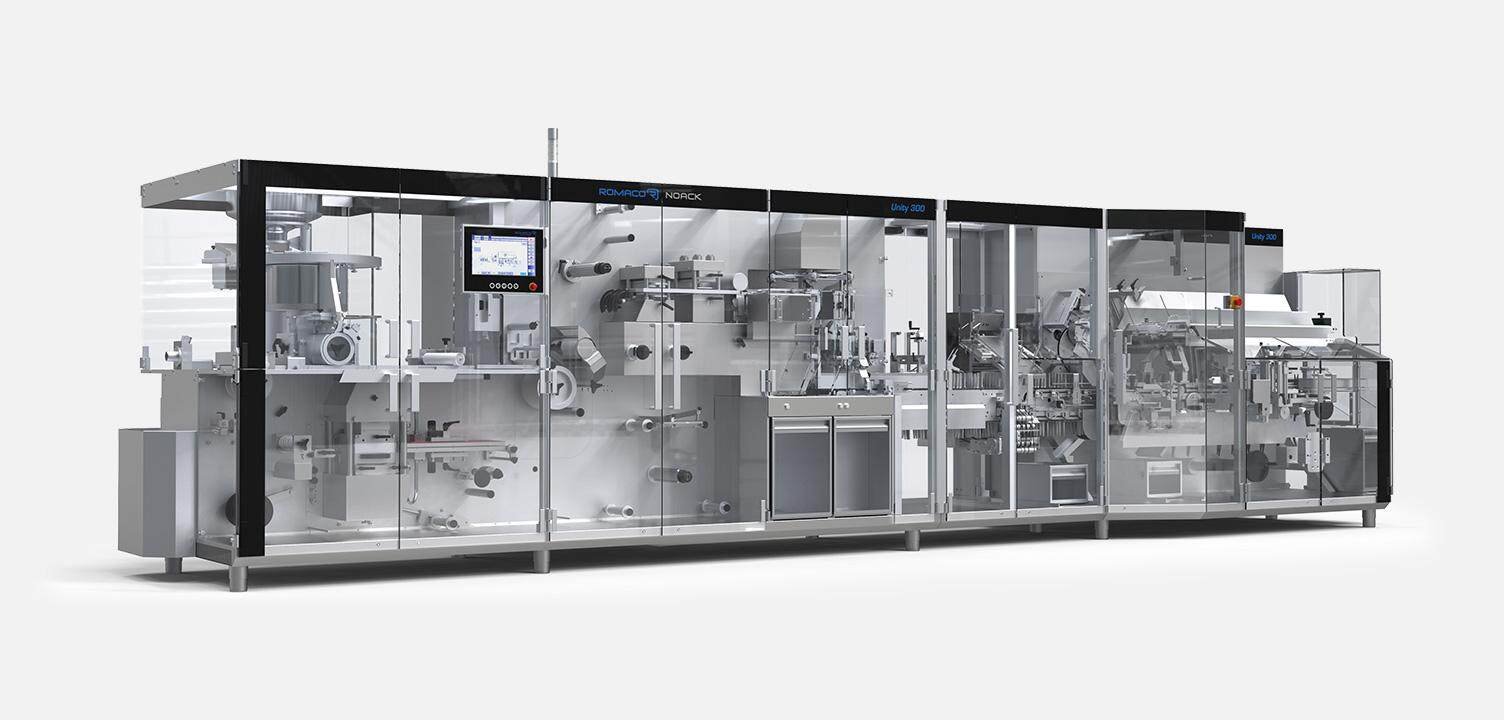 NBP 950 Blister Packaging Machine
Unity 200 Blister Line
Unity 300 Blister Packaging Line
Recommended Reasons:
The machines are designed for small to medium batch sizes.
Easy line integration for the desired results.
Simple handling and application flexibility.
The draw-off roller is present in the machines for integral cooling.
2. iPharMachine
Headquarters: China

Company Profile:
iPharmachine is a global leader in producing essential pharmaceutical engineering solutions for different companies. The exceptional range of blister packaging machines by iPharmachine can enhance the process in many firms. All the pieces of equipment are entirely compliant with cGMP norms and comply with high safety standards. The facility of manual, semi-automatic, and fully-automatic machines is available with the iPharmachine company.
Key Products: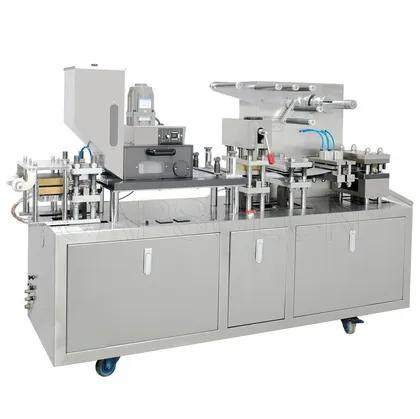 Blister Packaging Machine DPP-250
Blister Packaging Machine DPP-88
Blister Packaging Machine DPP-140
Recommended Reasons:
Easy to assemble the equipment by applying cylindrical pins to position it and screws to fasten it.
The main motor adopts different frequency speed controls.
Safe operations with the integration of a facility for emergency stops.
All the materials used to construct the machines meet GMP requirements.
3. RIDAT
Headquarters: UK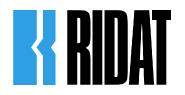 Company Profile:
Ridat is a well-known blister packaging machine manufacturer of long-lasting, well-designed vacuum-forming equipment. It offers devices that have been used effectively in over 65 countries throughout the globe. Ridat's thermoforming machines are well-known in the industry for their dependability and efficiency. Moreover, its blister packing line is excellent. You can look at the best blister packaging equipment Ridat offers customers.
Key Products: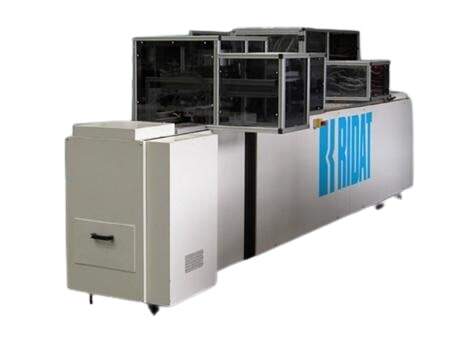 Automatic blister packaging system (ABP)
Recommended Reasons:
A side clamping of material helps to eliminate the edge waste.
An automatic removal of the finished pack is available.
The unique twin-seal press is integrated for high-speed and low-pressure heat sealing.
4. Jicon Technologies
Headquarters: India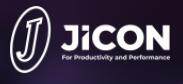 Company Profile:
Jicon is a Mumbai-based company that provides packaging and processing machines for the pharmaceutical industry. The company is a recognized blister packaging machine manufacturer. With a focus on innovation, technology, and cost-effectiveness, Jicon offers solutions with short delivery times and guaranteed results. They also have experienced technicians involved in the commissioning and servicing the machines.
Key Products: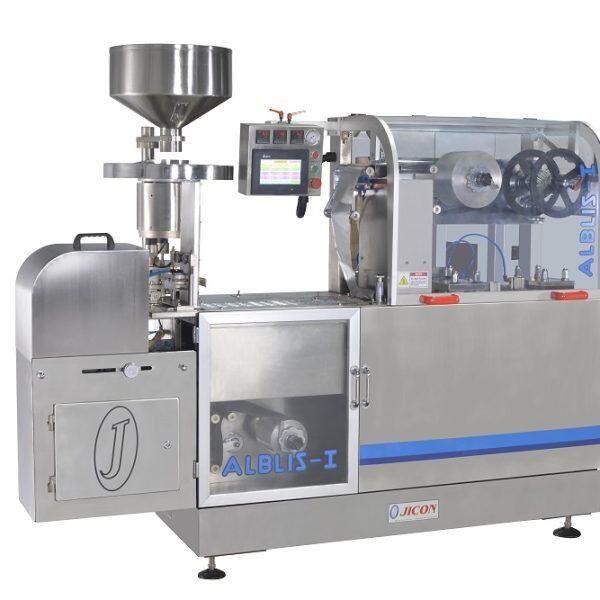 BLISTRIP-Ixt blister packaging machine
BLISTRIP-II blister packaging machine
ALBIS I blister packaging machine
ALBIS 350 blister packaging machine
Recommended Reasons:
Machines provide high speed and high production.
The types of equipment are cost-effective.
Devices with maximum output to the investment ratio.
The users will see simple operations with a sturdy design.
 5. Jornen Machinery
Headquarters: China

Company Profile:
Jornen Machinery Co., Ltd., founded in 1989 in China, is a well-known pharmaceutical machinery manufacturer. The firm specializes in designing, manufacturing, marketing, and servicing processing and packaging equipment. Jornen has developed as a global leader in offering high-quality equipment to the pharmaceuticals, food, cosmetics, and chemicals industries. It is also a significant blister packaging machine manufacturer.
Key Products: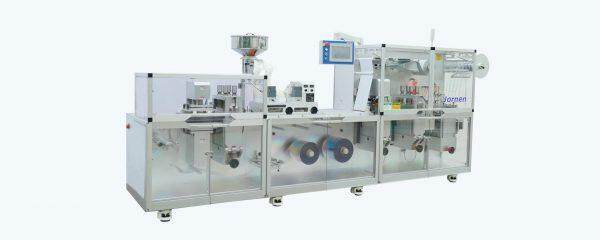 Blister machine BMP270
Blister machine BMR270
Blister machine BMP100
Blister Line BPL400R
Recommended Reasons:
The blister machines adopt a digital position indicator for easy adjustment.
Each machine is equipped with format locking, quick-fitting, a positioning system, and more.
Better operational efficiency with the machines.
The quick-fitting design allows the lidding material replacement easier.
6. Ruian Global Machinery
Headquarters: China

Company Profile:
Ruian Global Machinery Co Ltd is a Chinese company and one of the top blister packaging machine manufacturers. It exports various industrial equipment such as fermenters, concentrators, industrial evaporators, and mixing vessels. The organization emphasizes producing long-lasting equipment to ensure high-quality final products. So, consider this brand and check the blister packaging equipment it offers below.
Key Products: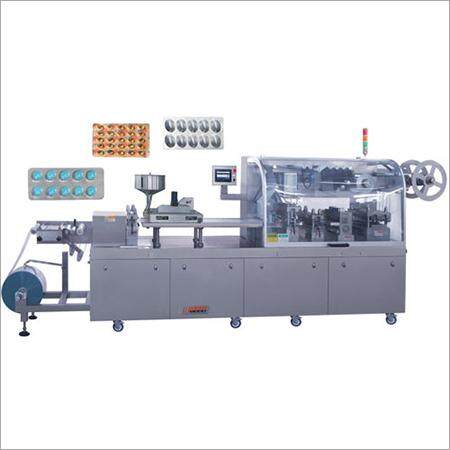 DPP-260H blister packaging machine
Recommended Reasons:
This blister packaging device offers hassle-free functioning.
PLC programmable system is available for easy and effective operations.
The machine requires a little maintenance over time.
Noise-free working is possible with this blister packaging device.
7. Uhlmann
Headquarters: Germany

Company Profile:
Uhlmann Group is a worldwide leader in providing pharmaceutical machinery solutions to companies. They provide complete solutions that include professional guidance, dependable machinery, innovative digital solutions, and world-class support. It is also a blister packaging machine manufacturer that provide the best options. Besides, the firm has established its name for high-quality, efficiency, etc. Let's check out the blister packaging machines it offers.
Key Products: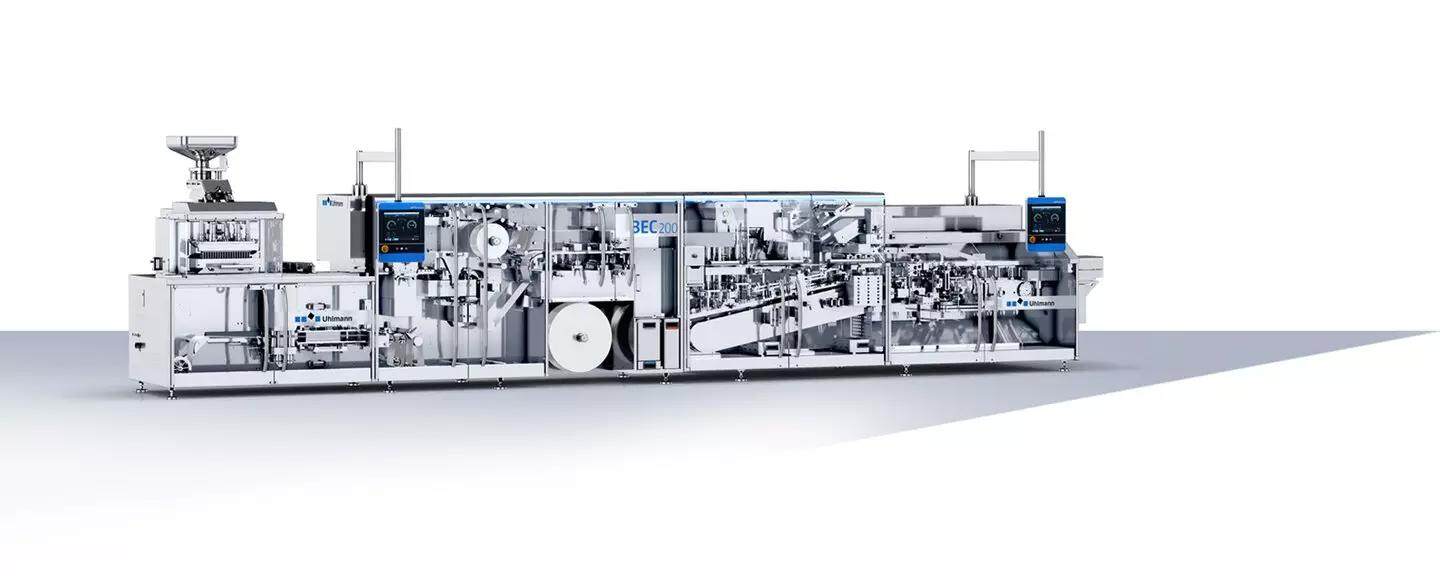 BEC 200: The economic blister line
BEC 300: The flexible blister line
BEC 500: The all-rounder blister line
BEC 700: The powerful blister line
Recommended Reasons:
High speed is available for faster production.
The machines offer safety and efficiency.
Users can get high-performance and maximum flexibility.
8. Hoonga-A
Headquarters: Republic of Korea

Company Profile:
Hoonga-A is a well-known blister packaging machine manufacturer with over five decades of experience and skill in providing automated packing devices. The firm has a worldwide presence and services with over 800 clients in 70 countries. Their comprehensive product range includes blisters, bundlers, case packers, and palletizers. All of these are manufactured utilizing cutting-edge technology comparable to European competitors. The following are some significant blister packaging equipment by the enterprise.
Key Products: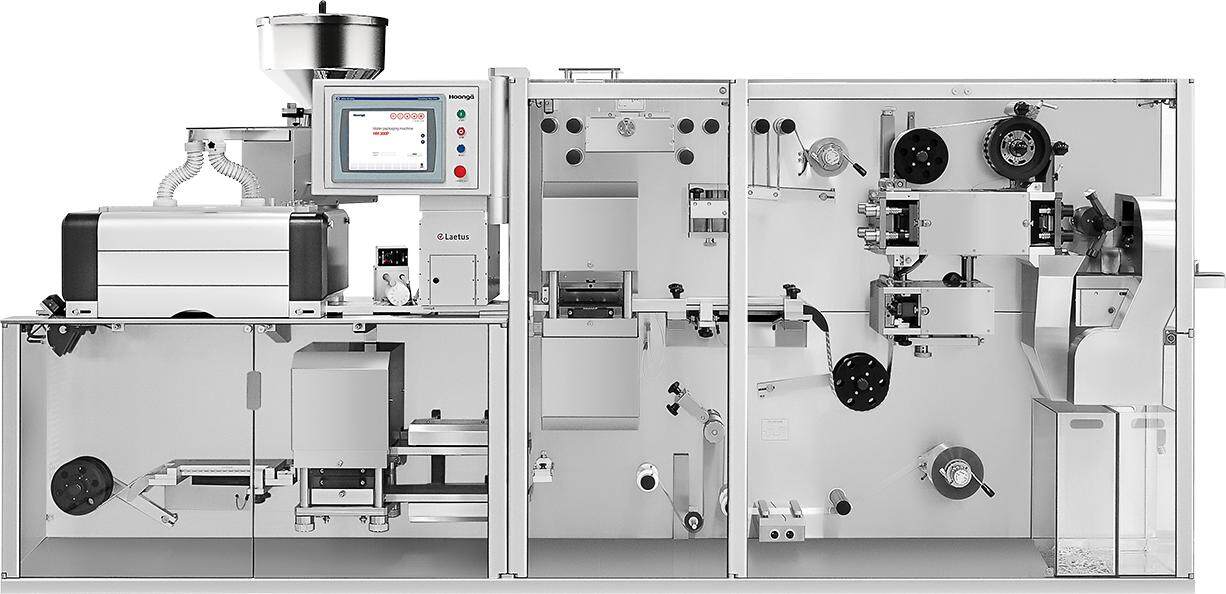 HM 300P blister packaging machine
HM 400 blister packaging machine
HM 600 blister packaging machine
Recommended Reasons:
The machines have an industrial standard PC control system.
The self-adjustable servo-driven indexing system is provided.
Users get the facility of fast and easy format changeover.
The machine designs are compliant with GMP.
9. Intimac
Headquarters: Italy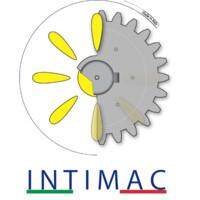 Company Profile:
Intimac is a multinational corporation that has been purchasing and selling equipment for the pharmaceutical, veterinary, and cosmetics sectors for over 30 years. They provide assistance and help in locating the best equipment for individual purposes. The company is also a blister packaging machine supplier. Besides, Initimac restores the devices and verifies they satisfy current rules before fast installation on demand.
Key Products: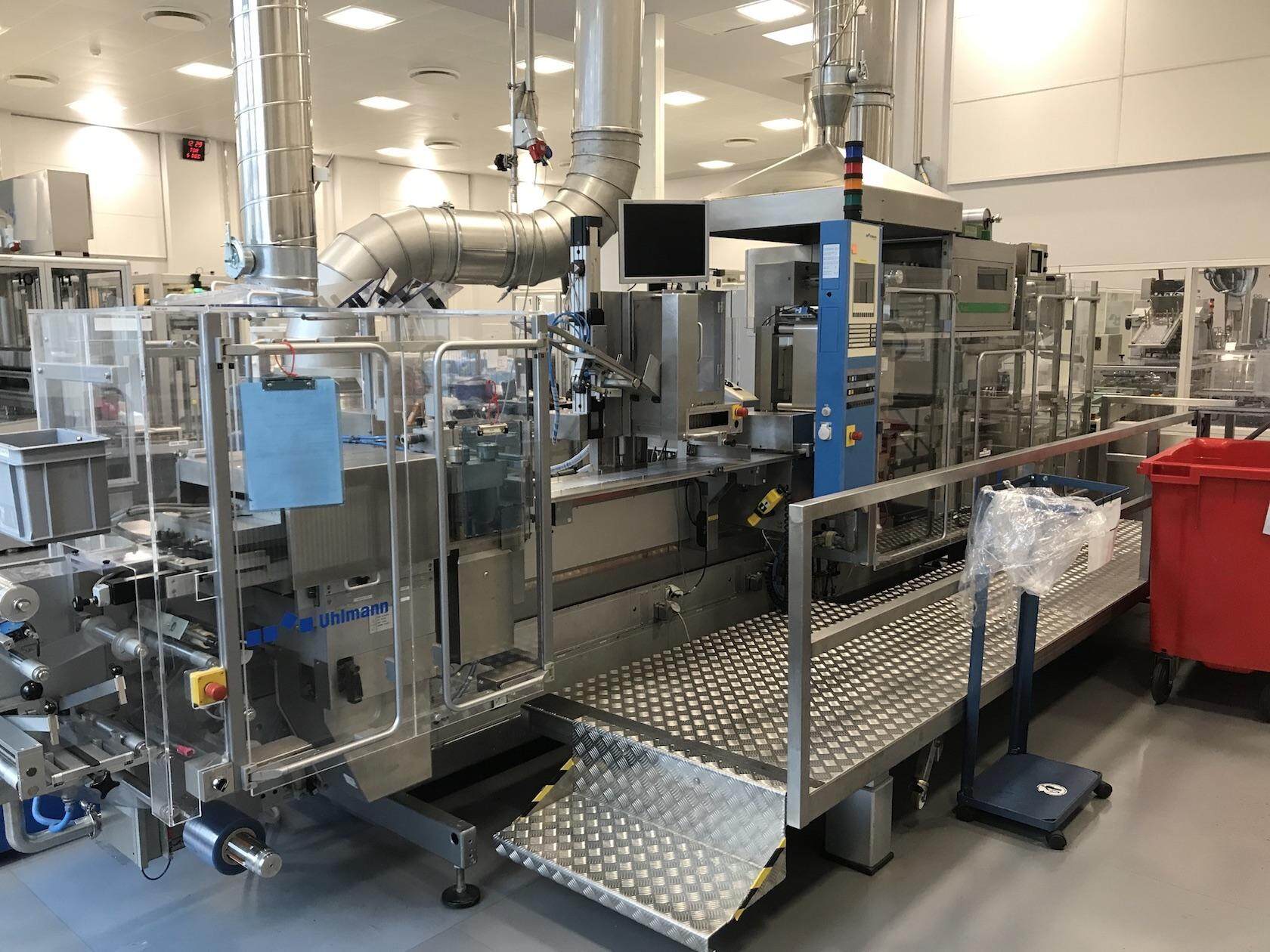 Blistering Machines Harro Hoeflinger PFM 1
Blistering Machines IMA C61
Blistering Machines MARCHESINI GROUP FC420
Recommended Reasons:
Intimac deals with providing the machines of renowned brands.
High-quality machines are available.
The buyers will get great deals on the blister packaging machines.
Conclusion
Ultimately, the blister packaging business is fortunate to have a diverse selection of trustworthy manufacturers that continuously provide high-quality packaging equipment. Each blister packaging machine manufacturer contributes something special to the table, whether it's cutting-edge technology, considerable expertise, or a dedication to sustainability.
Investing in blister packaging machines from these leading manufacturers allows companies to simplify their packaging operations, improve product protection, and increase overall productivity. iPharMachine is a company that provides the best blister packaging machines for any industry. You can check the website and see the options.
Leave your comment
Also Offers
New Arrival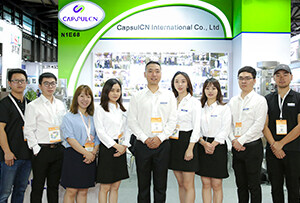 Our Team
As an expert in the pharmaceutical and pharmaceutical packaging industry, iPharMachine has provided solutions for hundreds of pharmaceutical and health product manufacturers for 17 years. By visiting customers, we get good reviews from our customers.