Save 50% Use Cost of Germany Capsule Filling Machine
- Tuesday, June 8, 2021
As is known to us all, the epidemic is still serious worldwide. To reduce costs for customers and make a little difference for global economic recovery, we CapsulCN utilize high-precision production equipment to produce parts and molds which match capsule filling machines made by Bosch or Syntegon. Absolutely, they will save you at most 50% of your use costs. Moreover, we can ensure a fast delivery, even as 45 days as possible.
Our advantages:
● We ensure to provide parts with high accuracy, superior material quality, reliability and long service life, which are equal to those of original factories.
● Once getting the numbers of parts, we can customize the parts for you.
● We are also able to provide you with free after-sales consulting service about capsule filling machines from Germany.
● Most importantly, you may try before you pay so as to ensure 100% availability.
Want more information about our high-precision machines?
Our SFK series is waiting for you!
Derived from German designs, like adjustable dosing disc, buffer device, cGMP standard, aviation material, etc…
Almost the same operation interface and machine structure with capsule filling machines from Germany, requiring no learning cost.
The fastest delivery time within 45 days.
Customized machine and parts according to different drugs, available OEB4 and granule device, etc…
Leave your comment
Comments
Sell Enteric Capsule
<P class=MsoNormal style="MARGIN: 0cm 0cm 0pt"><SPAN lang=EN-US><FONT size=3 face=Arial><A href="http://www.jindunmedical.com/">Enteric Capsule </A></FONT></SPAN></P>
From: capsulcn | Created on: 9/29/2022 11:01 PM
Also Offers
New Arrival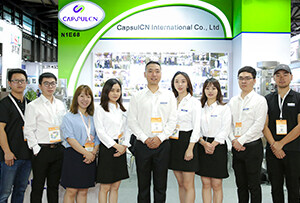 Our Team
As an expert in the pharmaceutical and pharmaceutical packaging industry, iPharMachine has provided solutions for hundreds of pharmaceutical and health product manufacturers for 17 years. By visiting customers, we get good reviews from our customers.