Continuous Band Sealer LF1080: Control Panel & Operation Process
- Friday, July 12, 2019
Control Panel

Power switch
Heating switch
Fan switch
Date printing switch
Air suction switch
Gas flushing switch
Counter switch
Urgency stop
Date printed location adjustment on the bag
Date printer temperature controller
Speed regulator
Temperature controller
Vacuum meter
Temperature controller setter method: 
The screen is two parts,the upside show the current temperature(red), the down show the set temperature(green).
Push the "set" button ,the down figure(green) start flash.
Then push p button to increase or push q button to decrease,can set the temperature according the thickness of the bag.
When the temperature is suitable, need push the SET button again.
The Temperature controller is intelligent, it is high precision, so please take care when use it.
Operation Process

Continuous Band Sealer was tested already before delivery, it must be professional to operate this machine in order to make it with best running and give full play to the function.The operator must be familiar this manual can operate this machine, avoide damaging it.
set the machine on the flat, please check the parts of this machine if loosen before turning on it, if it happens, should adjust them.
Adjust the worktable to suitable position according to demand.
Put on the power,when the power indicator light, adjust the Speed regulator knob.
Adjust pattern printing wheel,when it is suitable, lock the screw.
Put on the heating button,set the temperature according to material,should put the machine on slowly.
Put cooling fan on or off according to the film.
According to demand of packing,Turn on the air suction button or gas flushing on.
When the temperature reach the one you need, put air suction mouth into plastic bag, step on the foot switch to start the air suction,remove the air suction nozzle from the bag slowly and move the bags forward to conveyor for sealing and date printing.
When have something on sealing belt or heating block,clean it after put power off.If the temperature is too high,don't clean it by hand!
Leave your comment
Also Offers
New Arrival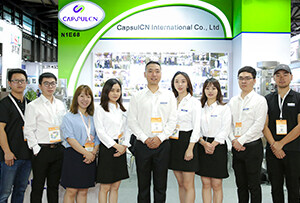 Our Team
As an expert in the pharmaceutical and pharmaceutical packaging industry, iPharMachine has provided solutions for hundreds of pharmaceutical and health product manufacturers for 17 years. By visiting customers, we get good reviews from our customers.