Continuous Band Sealer LF1080: Maintenance
- Sunday, July 14, 2019
Keep the machine body clean, electric component should be kept dry and ventilated.
Before repairing the machine, must turn off the power and gas source; When the repair, it should be maintained by professionals or inform our company to help.
The machine warranty for one year, namely machine within a year due to quality problems of malfunction, the company provides free maintenance. Due to improper operation or other natural disasters and force majeure caused by fault, the company charges part of the maintenance costs, replacement parts cost is charged according to its value.
More than the warranty period, the company continues to maintain work, but need to take into consideration the fee.
When user self-repair, the company provides sales of spare parts service.
When long downtime, you must turn off the power switch and gas source.
Before going to work every day to check whether the screws of the moving parts is loose.
Note: When commissioning the machine, any part of your body can't be in the mobile position of the machine, in order to avoid burns or bumps!
Check-repair and feedback report
Thanks a lot for purchasing our LF-1080 series small-sized multifunctional continuous air suction/inflating band sealing machine. For your right choose, you possess a safe, practical, high-efficient band sealing machine. We hope to establish long-term cooperation with you, and we will be appreciated very much if you would like to send us the feedback report or your kind suggestion.
Leave your comment
Also Offers
New Arrival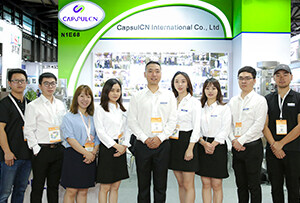 Our Team
As an expert in the pharmaceutical and pharmaceutical packaging industry, iPharMachine has provided solutions for hundreds of pharmaceutical and health product manufacturers for 17 years. By visiting customers, we get good reviews from our customers.