Continuous Induction Sealing Machine LGYF-1500A-I: Brief Introduction
- Friday, August 9, 2019
BRIEF INTRODUCTION
Heating aluminum and plastic compound material to seal by electro-magnetic induction is a sealing technology without touching the object. The Continuous Induction Sealing Machine designed by this principle is becoming a necessary equipment in high-quality air-sealing of non-metal bottles such as plastic and glass bottles, which are applied in medicine, pesticides, grease, subsidiary, foodstuffs, health foodstuffs, beverage, cosmetics and chemical field. The purpose is to promote the quality of the product, enforce the ability of sealing and quality-protecting, and be theft-proof and falsity-proof.
We adopt international heating technology and imported important electronic spare parts, as well as the accumulating experience of groping and improving of some years. LGYF-1500 series of electro-magnetic induction sealing machine has improved in the stability and efficiency, which is of high quality and low price and welcomed in domestic and overseas market.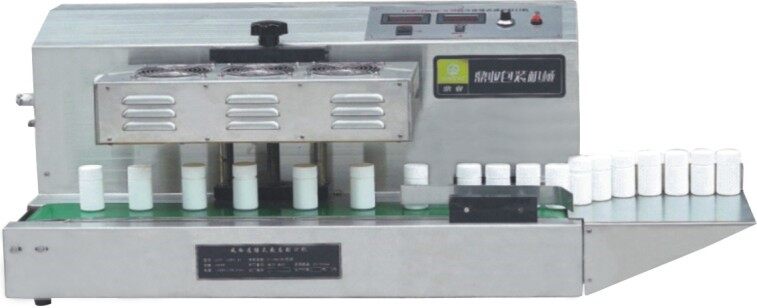 PRINCIPLE
In high frequency electro-magnetic field, metal objects produce tremendous eddy current to have heat. According to this principle, aluminum foil heats and melts adhesive film of its lower level by electro-magnetic induction and then adheres to the hole of bottles, which achieve continuous, quick and untouched sealing.
CHARACTERISTIC
All the heating parts and positions adopt obligatory cooling technology, which greatly reduce its cost and size; enforce the stability and reduce the cost of use and repair; improve the efficiency and decrease the price in a large scale, which realize the demand of high quality and low price.
when some equipments are out of order in the working process, the conveyor belt will stop transmitting automatically, which will avoid the mixture of a batch of unsealed products and sealed products and protect the fame.
It has visual input power voltmeter and current meter of induction, which is convenient for adjusting when they can't reach normal requiremnents and ensure sealing quality.
It has the function of electronic stepless speed adjusting mechanism, which is good for speed-adjusting according to the change of voltage and current and reach best quality of sealing and speed rate.
The induction head can be adjusted up and down, which is suitable for sealing the objects of the height range from 20 to300mm.
The spare parts can protect themselves automatically when the current is exceeding and the temperature is too high, which is visual and will prolong the using time.
Leave your comment
Also Offers
New Arrival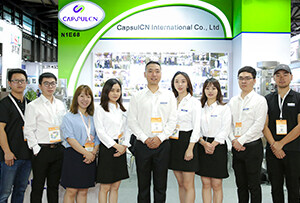 Our Team
As an expert in the pharmaceutical and pharmaceutical packaging industry, iPharMachine has provided solutions for hundreds of pharmaceutical and health product manufacturers for 17 years. By visiting customers, we get good reviews from our customers.