High-speed Bottle Unscrambler PBL-160 Maintenance
- Thursday, September 5, 2019
Maintenance
Daily Maintenance
Daily Check before start               
Before start the machine, must check no sundries, like: spanner, screw and so on.
Check the power supply, air supply is normal. The electric wire, or air pipe is no broken.
Daily Check before the worker's off
The worker must check the power supply and air supply disconnect before be off. Besides power and air supply check, still need to check below works:
Clean the whole machine appearance, use the dry soft cloth to wipe with the appearance. Or use the compressed air to blow the dust.
When wipe with, please check if has the unscrewed nut, if has, please screw it tightly.
Must wipe with the unscramble disc and other parts which touches with the bottles by dry soft cloth with the alcohol.
Routine Maintenance
Every month need to add the 3# white grease on the gear.
If this machine do not run for one month, must to apply the anti-rust oil on the Bottle Unscrambler.
Common Faults and Elimination Methods
FAULT

REASON

ELIMINATION METHODS

The month-downward bottle not be rejected

The bottle-blow air supply is not enough

Adjust the air supply

The bottle is choked when unscramble

Not adjust the unscramble disc well

Adjust the unscramble disc height and the width of the exit of bottle unscrambler.

The unscramble disc can't work

1.The motor or transmission gear is damaged

2.Friction plate can't work

3.power is not connected

1. Replace or maintain the motor or transmission gear.

2. Replace the friction plate or adjust the friction force between the friction plate and the big gear.

3.connect the power supply.
Leave your comment
Also Offers
New Arrival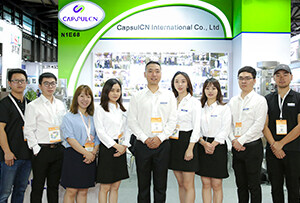 Our Team
As an expert in the pharmaceutical and pharmaceutical packaging industry, iPharMachine has provided solutions for hundreds of pharmaceutical and health product manufacturers for 17 years. By visiting customers, we get good reviews from our customers.