How to Choose a Vacuum Powder Conveyor?
- Tuesday, July 9, 2019
The vacuum powder conveyor automatically transports the material to the hopper of the crusher or packaging machine, which greatly reduces the production cost and is favored by many industries. It is the ideal powder/granular/mixture material conveying equipment, perfectly dealing with problems related to powder contamination or spillage.
The continuous increase in the demand for vacuum powder conveyors has made the machine widely used, especially in the food industry, such as wheat, corn, soybeans, flour, etc., as well as raw material powders and chemical powders in the pharmaceutical industry. Then how to choose vacuum powder equipment?
1) Equipment safety. The vacuum powder conveyor should have protective equipment and comply with national safety regulations.
2) Applicability of materials. Due to the nature of each powder material and capacities of different model, it is necessary to choose the right model.
3) Device function. The purchased equipment must be stable and reliable, and easy to maintain. The vacuum loader can effectively reduce dust and reduce labor intensity.
4) Equipment materials. Materials should comply with GMP regulations. And the appearance of the machine is beautiful and simple, easy to clean.
5) Responsible manufacturer. Manufacturers are encouraged to provide good cooperation in equipment, commissioning and technical training. It would be better if they can provide comprehensive after-sales service, adequate spare parts supply and reasonable accessories. Ipharmachine technical team provides offline technical services to customers in some European countries and North America every year.
Leave your comment
Also Offers
New Arrival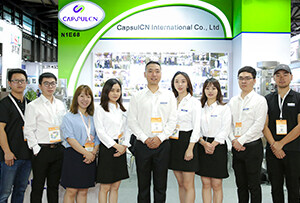 Our Team
As an expert in the pharmaceutical and pharmaceutical packaging industry, iPharMachine has provided solutions for hundreds of pharmaceutical and health product manufacturers for 17 years. By visiting customers, we get good reviews from our customers.