A Handy Guide to Importing Blister Packaging Machines from China
- Thursday, August 31, 2023
Known for cost-effectiveness and wide range of options, Chinese machinery manufacturers and suppliers have become a popular choice for businesses worldwide. No matter what industry you're in, importing a blister packaging machine from China offers a budget-friendly option without compromising on quality.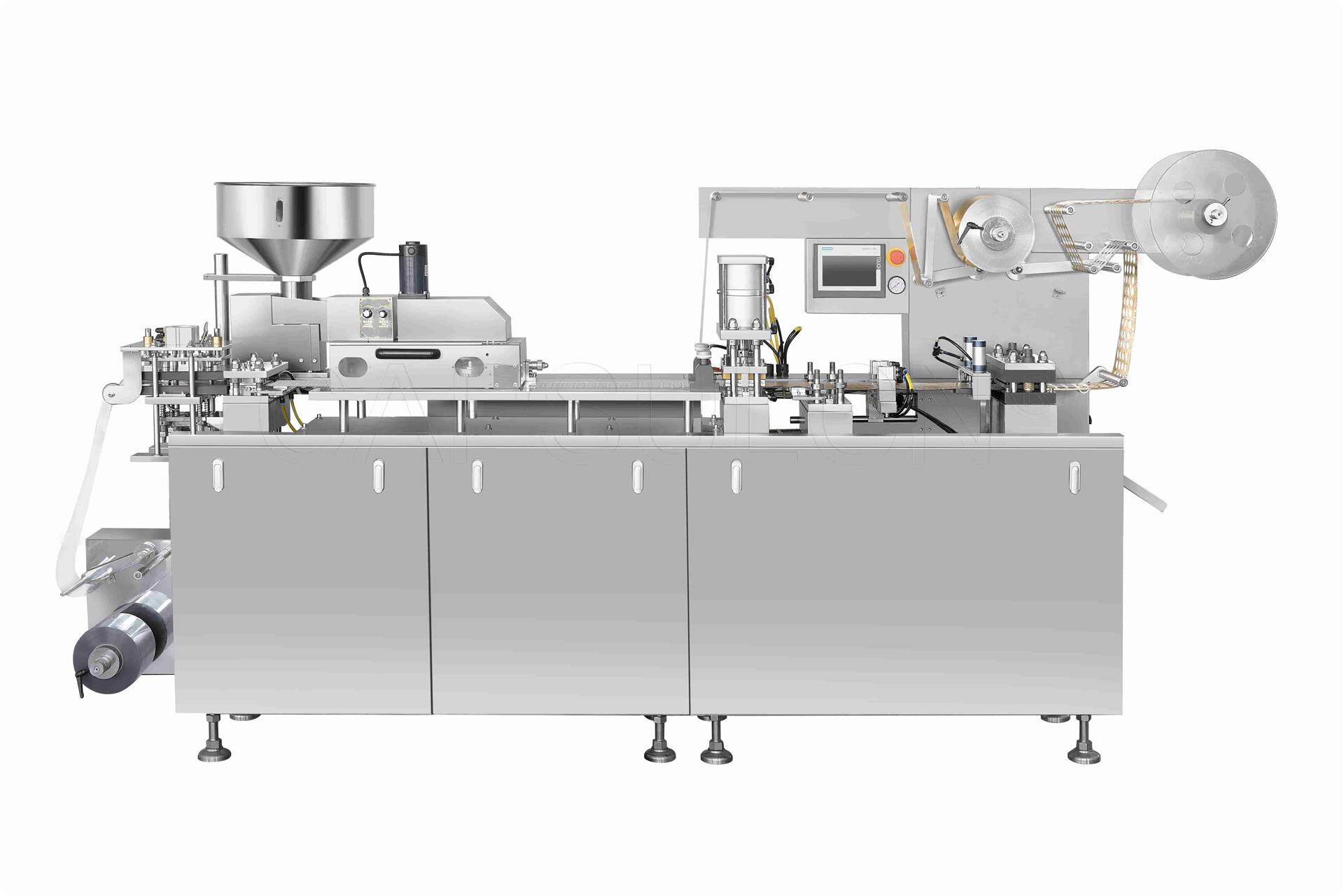 If you're in the market for reliable blister packaging solutions, you've come to the right place! This informative guide will walk you through everything you need to know about how to import blister packaging machines from China. Are you ready to streamline your packaging process with high-quality Chinese machinery? Let's get started!
Why Import Blister Packaging Machines from China?
China is undoubtedly one of the world's largest exporters. Its packaging industry is rapidly growing and serves various sectors, from pharmaceuticals to consumer goods. Today's packaging machinery made in China is affordable and high-quality. This makes China becomes a major player in the global packaging market.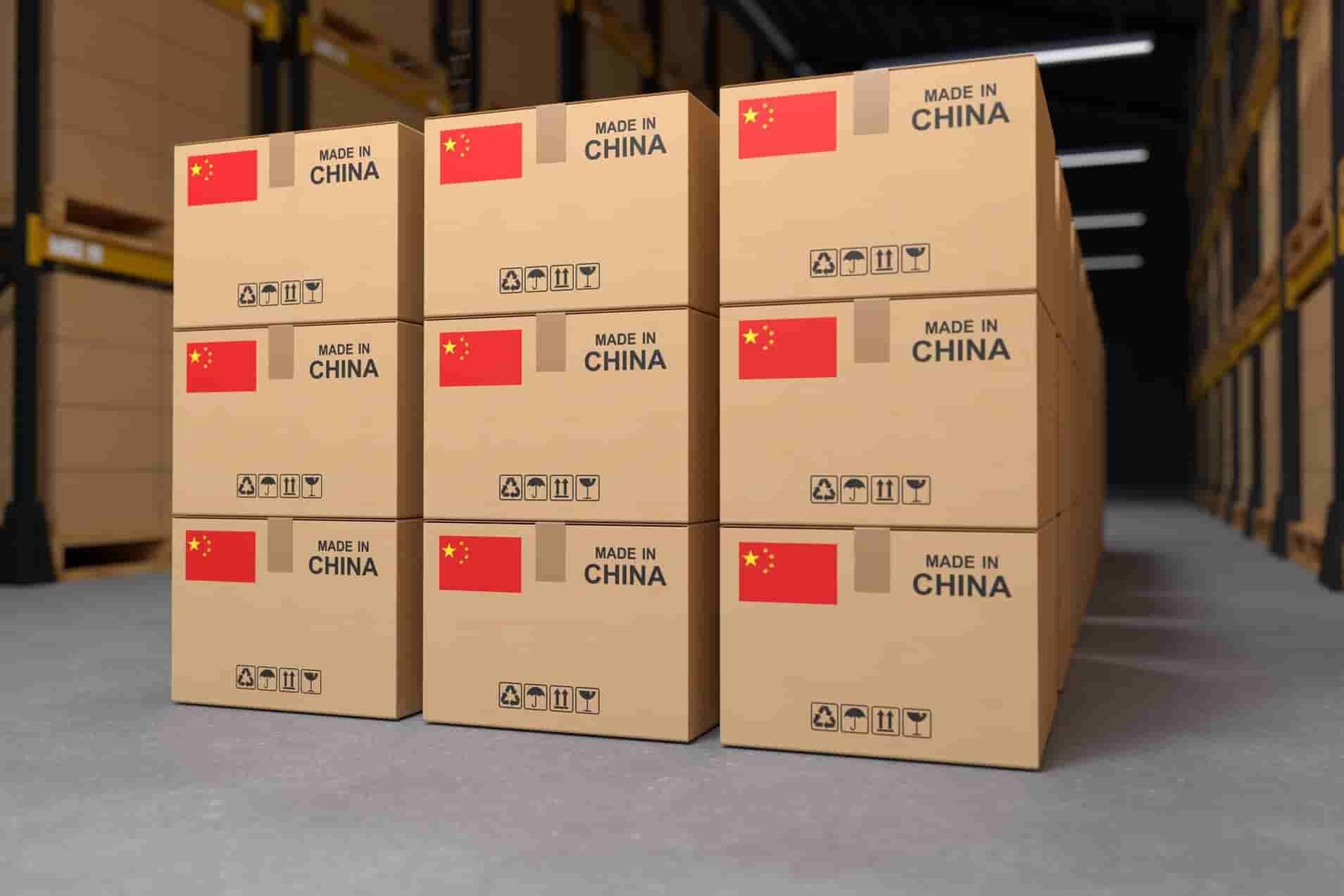 Here are some compelling reasons why you should consider sourcing your blister packaging machines from China:
1. Cost Savings
China is known for low-cost manufacturing. The cost advantage can translate into more affordable prices for blister packaging machines compared to manufacturers in other countries.
2. Wide Range of Options
China boasts a vast packaging industry. With a large number of manufacturers, it provides plentiful options for buyers to choose from.
3. High-Quality Products
Many people used to think that products made in China were of low quality. Nevertheless, Chinese manufacturers have been making a great effort to improve their product quality in recent years.
4. Customization Capabilities
Chinese machinery manufacturers can offer flexible customization options. This allows you to tailor blister packaging machines to your unique needs.
5. Supplier Expertise and Support
Many Chinese blister packaging machine suppliers have extensive industry experience and technical expertise. They can provide valuable after-sales support to help you maximize the efficiency and lifespan of your machines.
6. Favorable Business Environment
China has created a business-friendly environment for international trade. It establishes well-established logistics networks, streamlines customs procedures, and offers a wide array of export services.
Where to Find Reliable Chinese Blister Packaging Machinery Manufacturers?
With so many options available, finding the right manufacturer can be crucial to ensure the efficiency of your packaging process. Today, there are three most popular ways to source machinery from China. Let's take a closer look!
1. Online Marketplaces
Today's most popular import channel is online business-to-business (B2B) platforms. Alibaba is one of the world's largest e-commerce companies. As of December 31, 2021, Alibaba's annual active consumers in overseas markets reached over 300 million.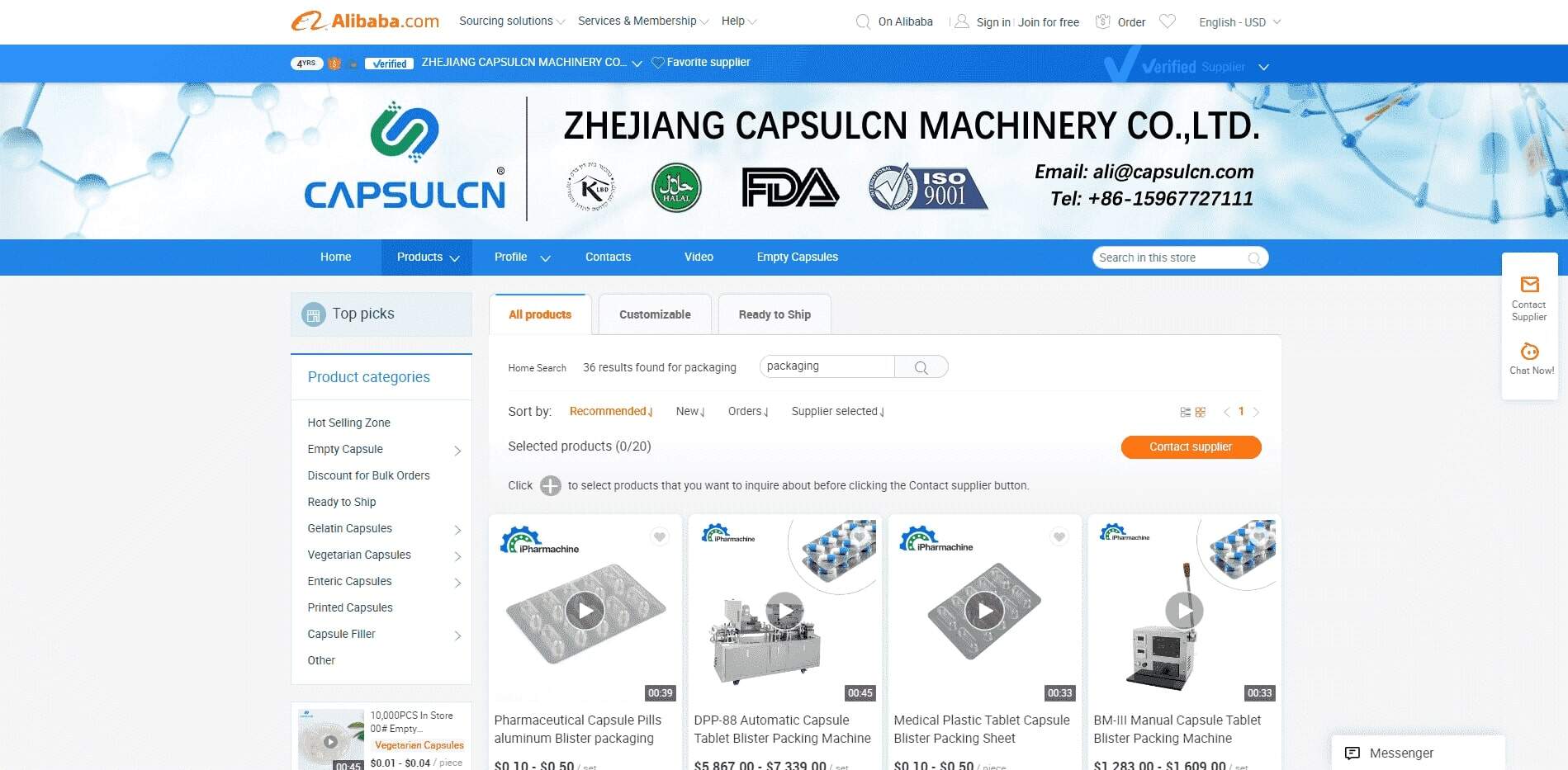 Websites like Alibaba offer a vast range of products and competitive pricing. This allows you to compare suppliers and products easily. Further, they provide security and protection for buyers and suppliers through their payment and dispute resolution systems.
2. Trade Shows and Exhibitions
The second popular way to source blister packaging machines from China is by attending trade shows and exhibitions. These events allow you to meet potential suppliers face-to-face and see their products firsthand.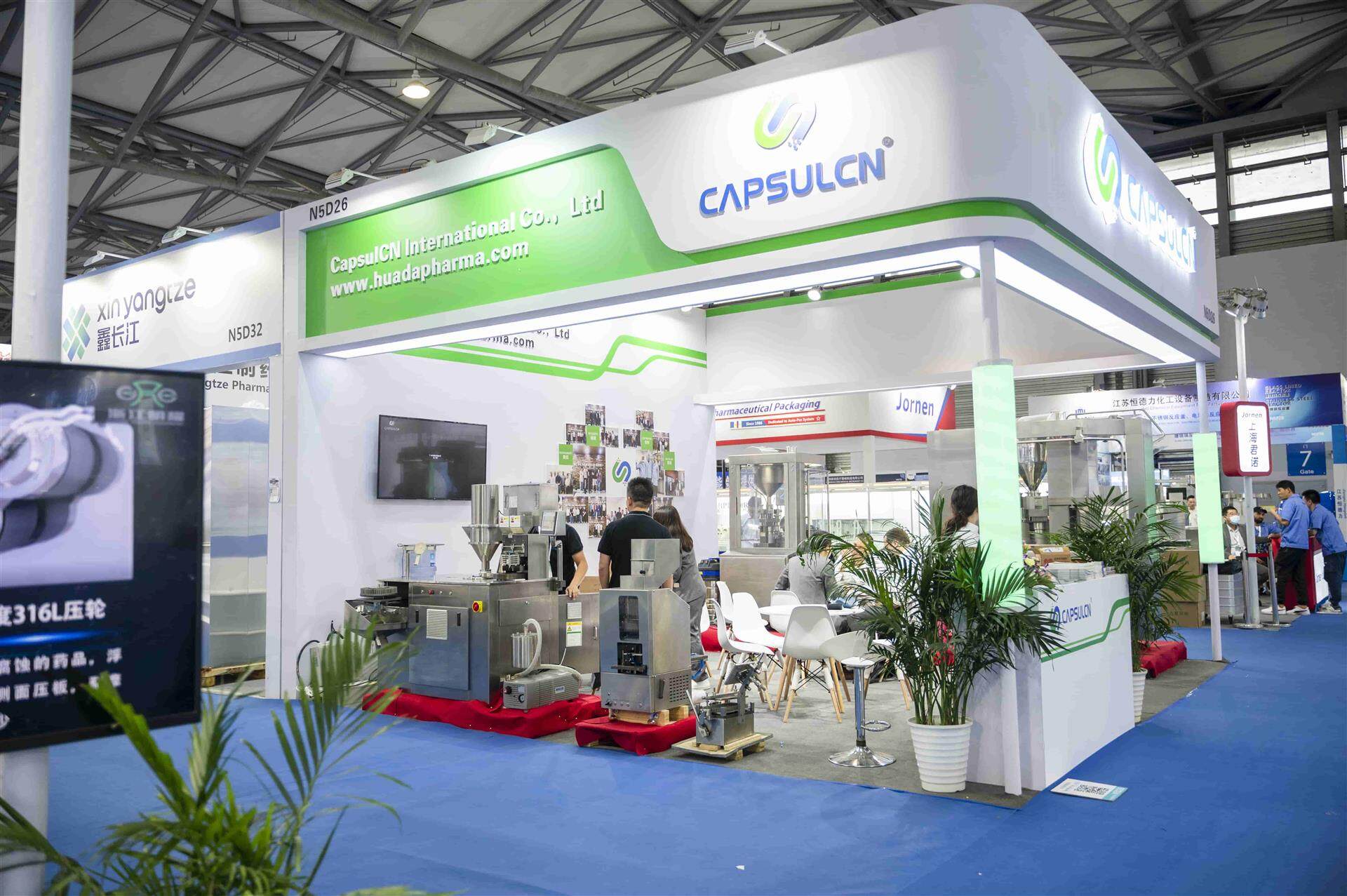 Some popular trade shows include the Canton Fair, CPHI & PMEC China, Sino-Pack, and Interpack. While attending trade shows can be more time-consuming and expensive than sourcing products online, it can be a valuable way to establish relationships with suppliers and find unique products that may not be available online.
3. Supplier Directories
You can find supplier directories both online and in print. These directories offer comprehensive data about manufacturers, exporters, and suppliers in China, such as their contact information, product offerings, certifications, and business background. Some widely used directories are ThomasNet, GlobalTrade.net, Supply Chain Brain, and Kompass.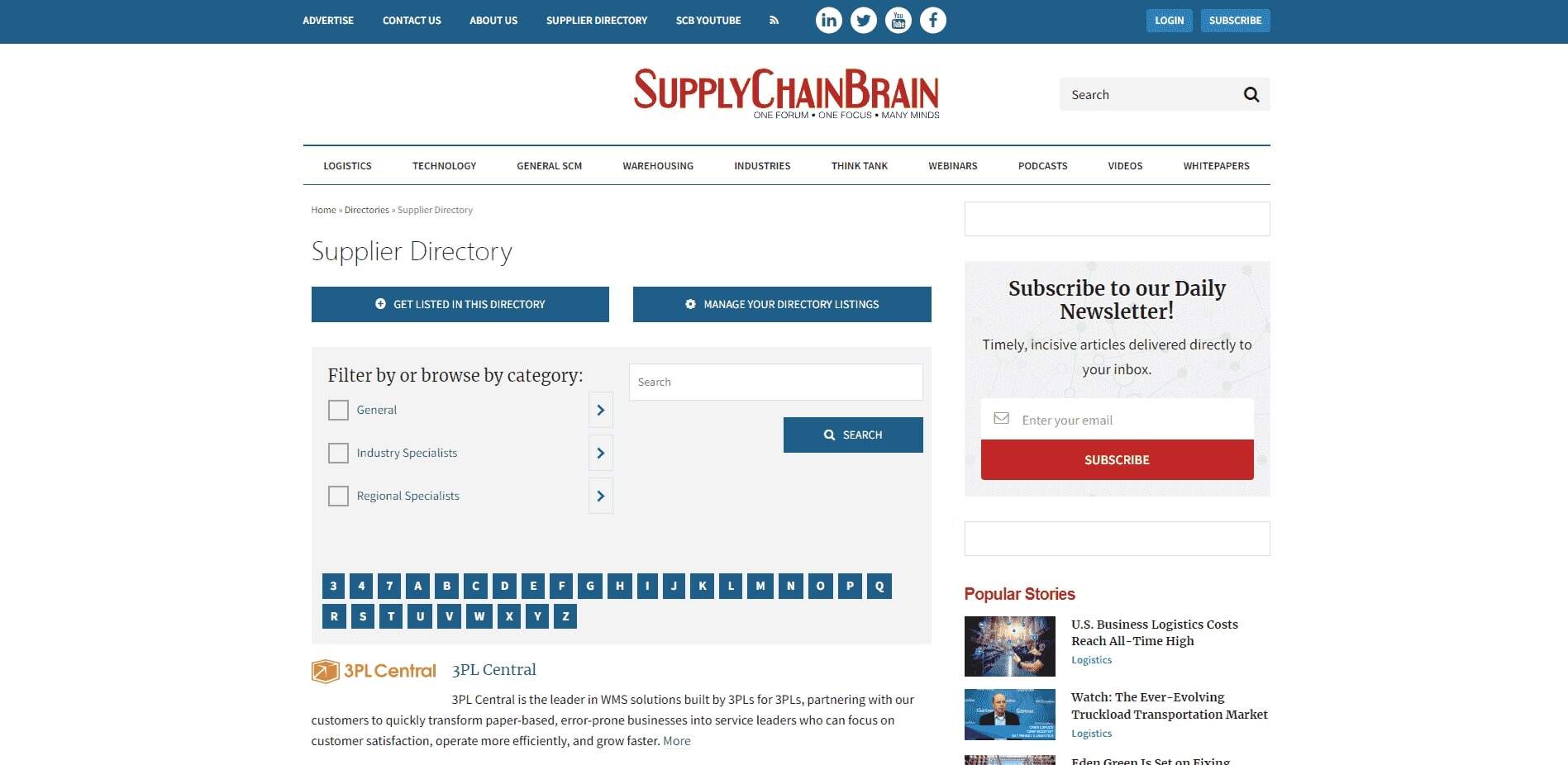 How to Import Blister Packaging Machines from China
If you're thinking about sourcing a blister packaging machine from China, here are some key steps that will ensure everything goes smoothly.
STEP 1: Get the Lowdown and Figure Out What You Need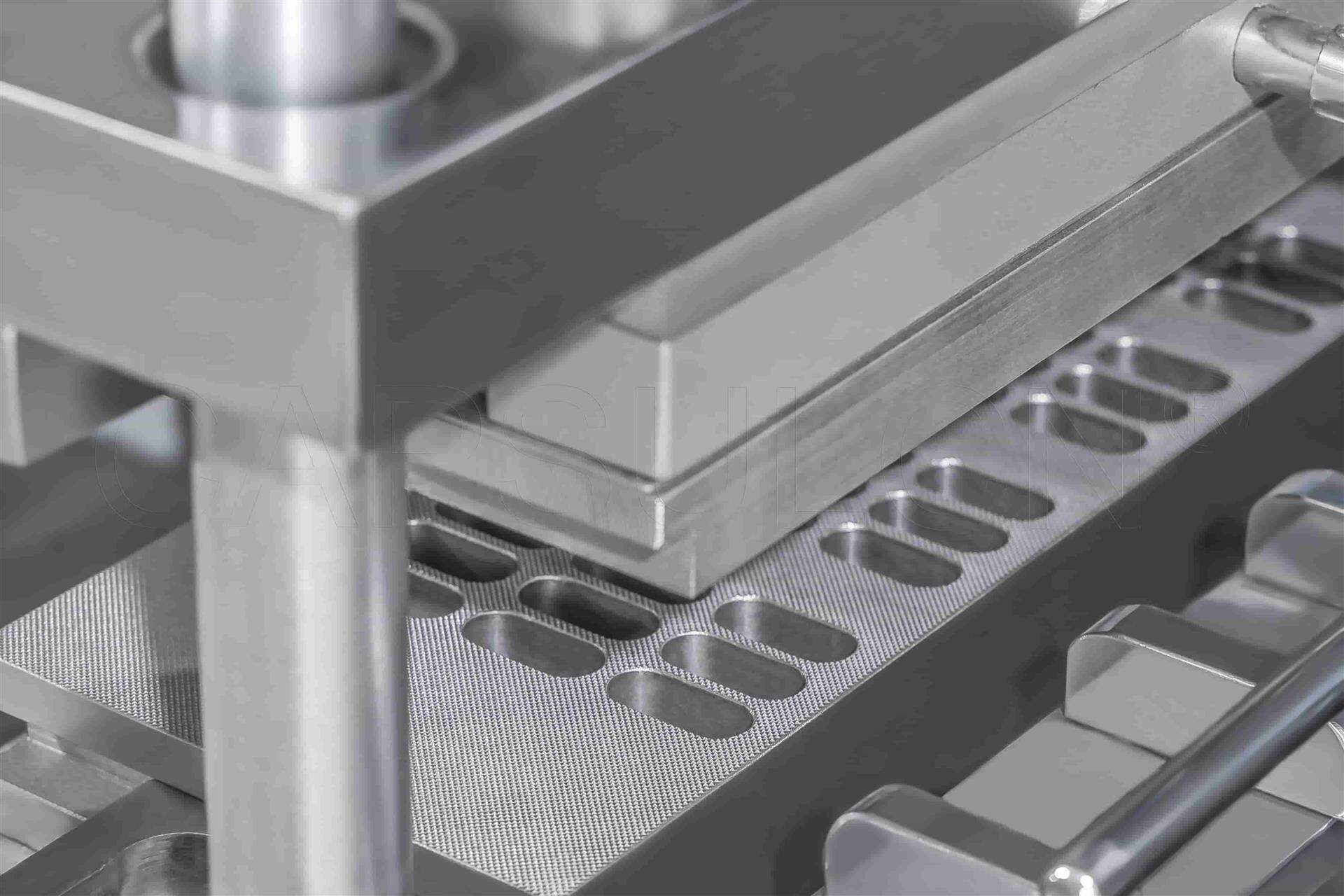 Do your homework on blister packaging machines. Determine your specific requirements, such as performance and features.
Create a detailed specification sheet with all the technical details and any specific needs.
STEP 2: Scout Out and Assess Suppliers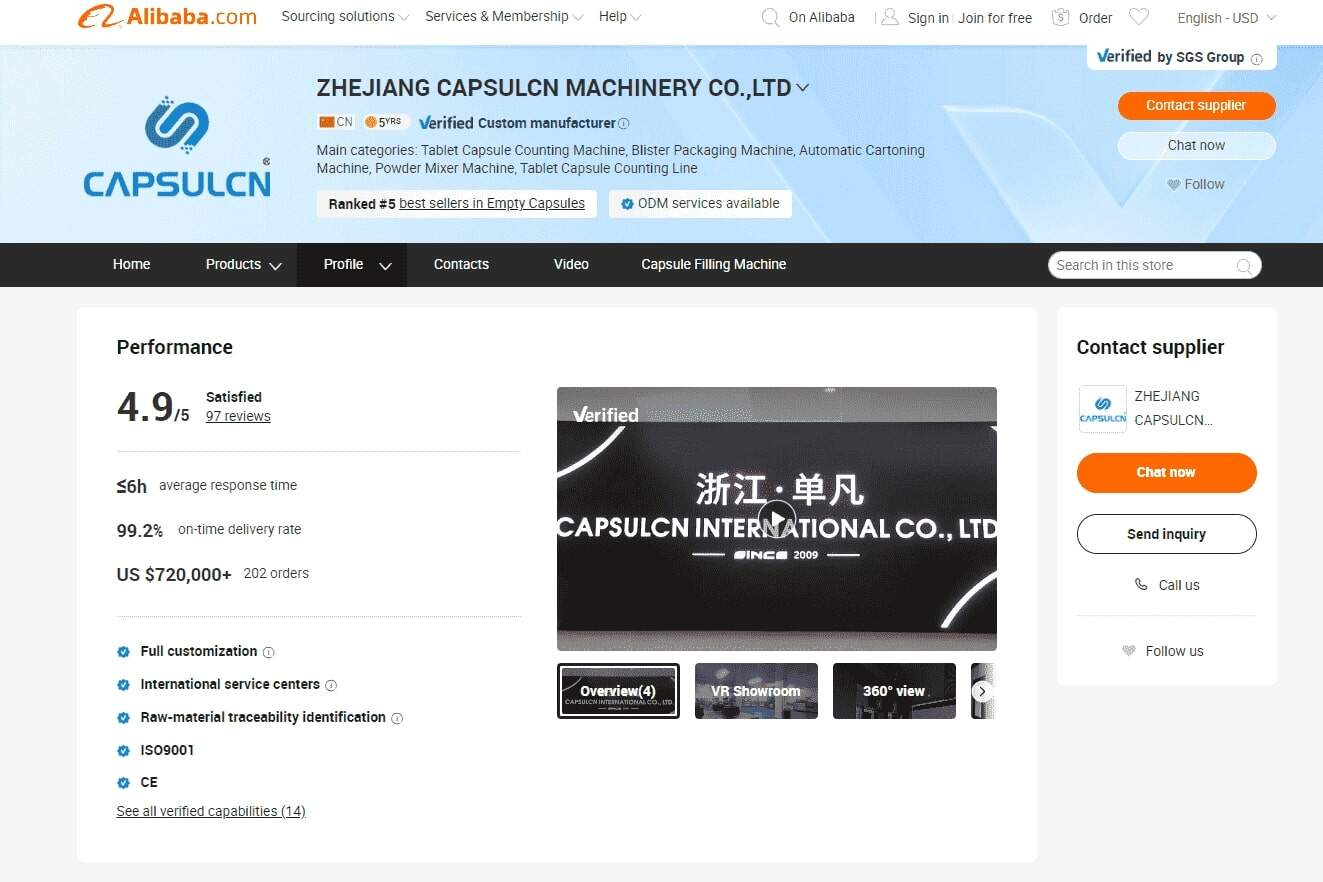 Use online platforms like Alibaba to find and assess blister packaging machine suppliers.
Contact potential suppliers, discuss your needs, and evaluate what they can offer.
STEP 3: Test Samples and Inspect the Factory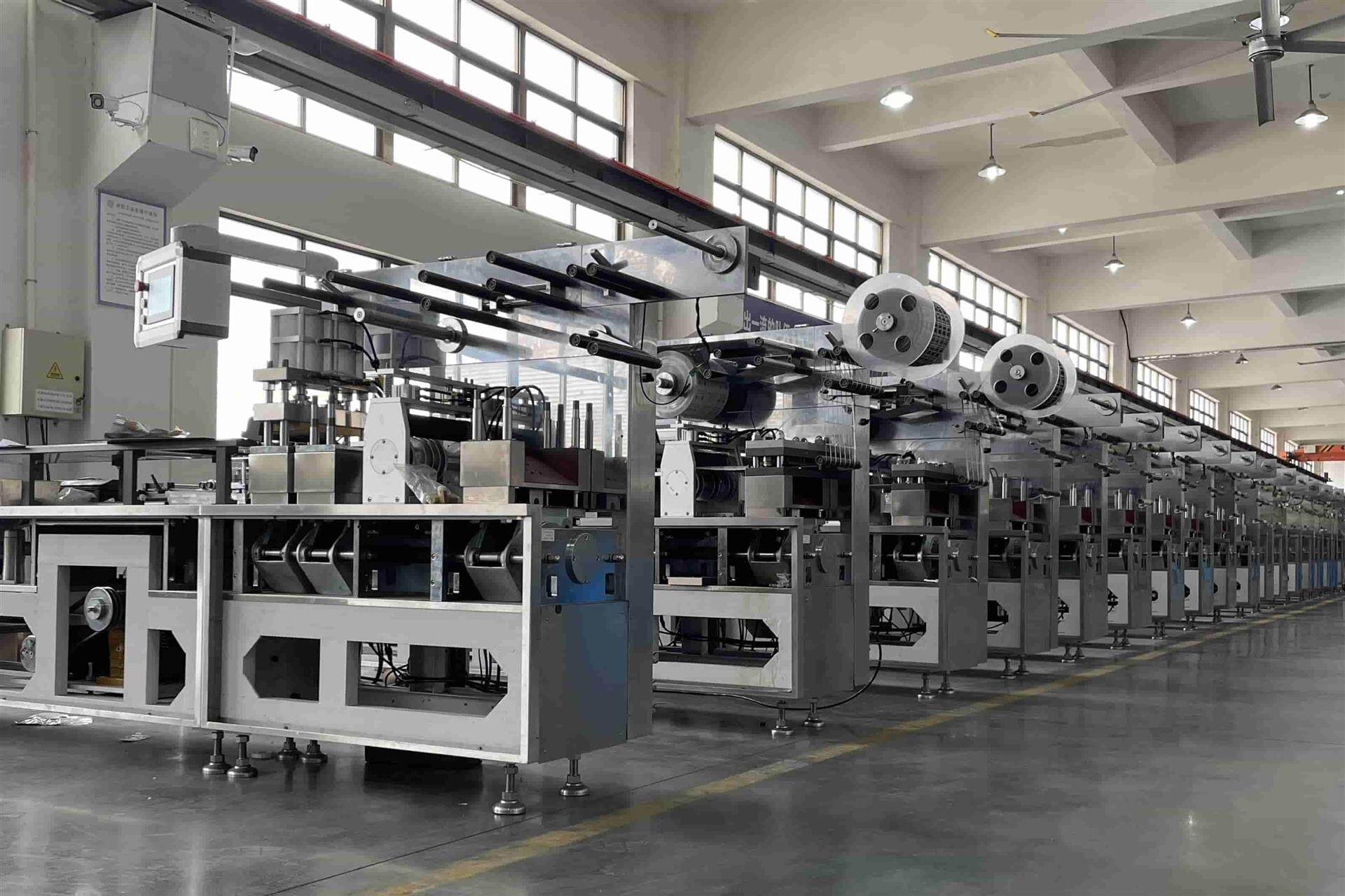 Request samples from suppliers to test the quality and performance of their machines.
Consider visiting the supplier's facilities. This helps to ensure their production standards meet your needs.
STEP 4: Negotiate Pricing and Hammer Out Details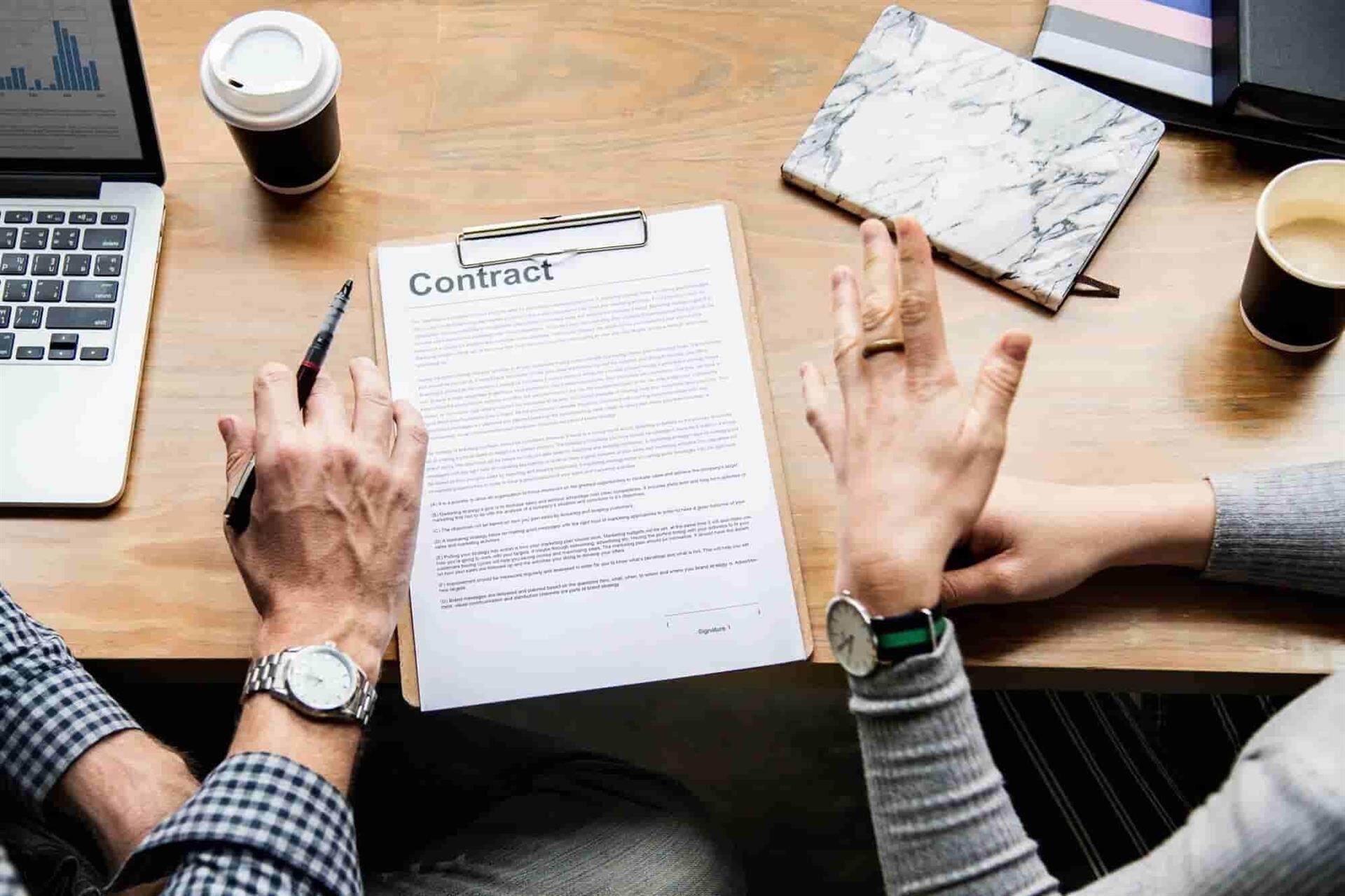 Negotiate the price, payment terms, delivery schedule, and any customization requirements.
Draft a clear purchase agreement that outlines specifications, quality standards, and warranty details.
STEP 5: Determine Shipping and Logistics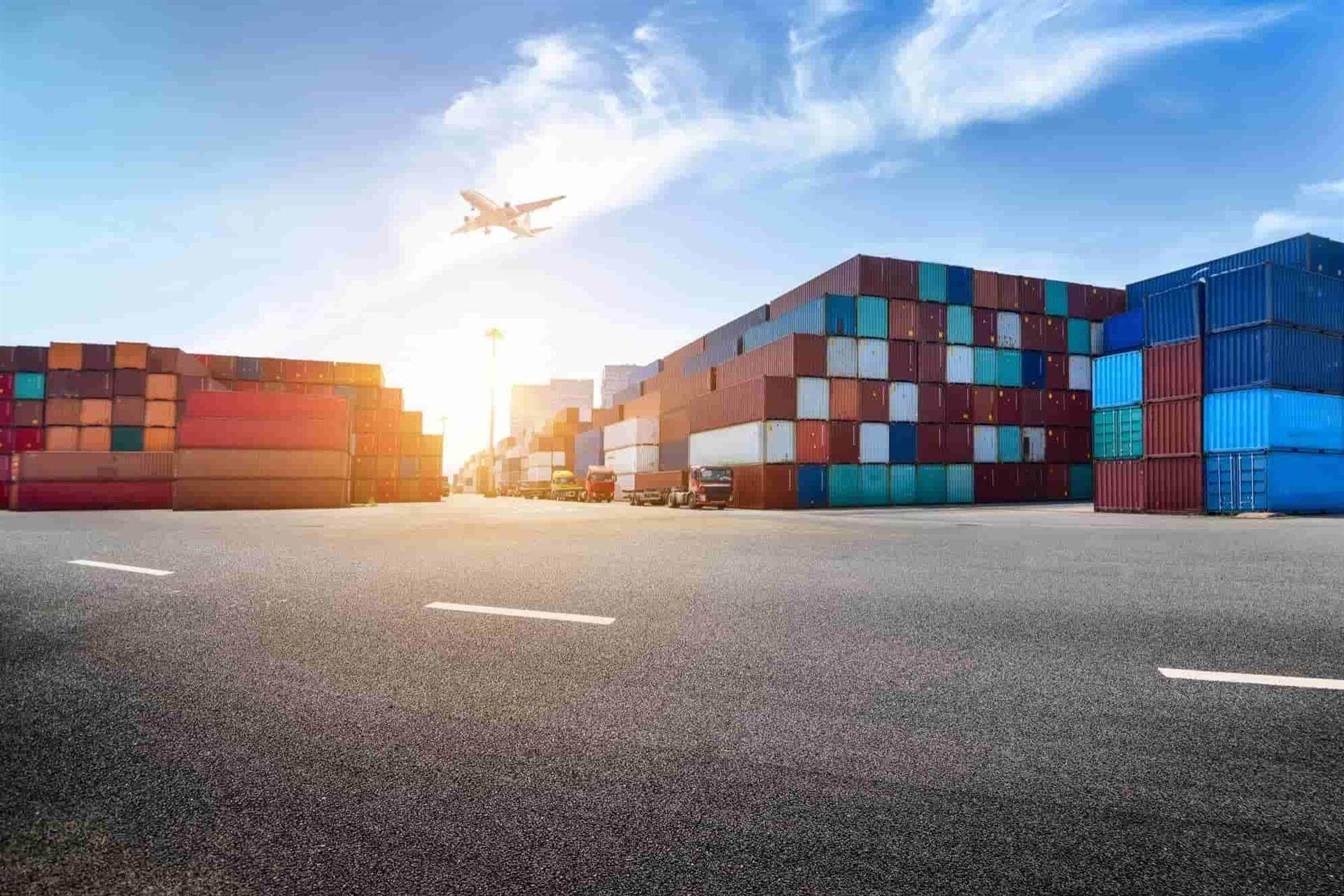 Arrange shipping from China to your location, considering the cost and transit time.
Choose the most suitable shipping method, such as air freight, sea freight, or courier.
STEP 6: Get Past Customs and Duties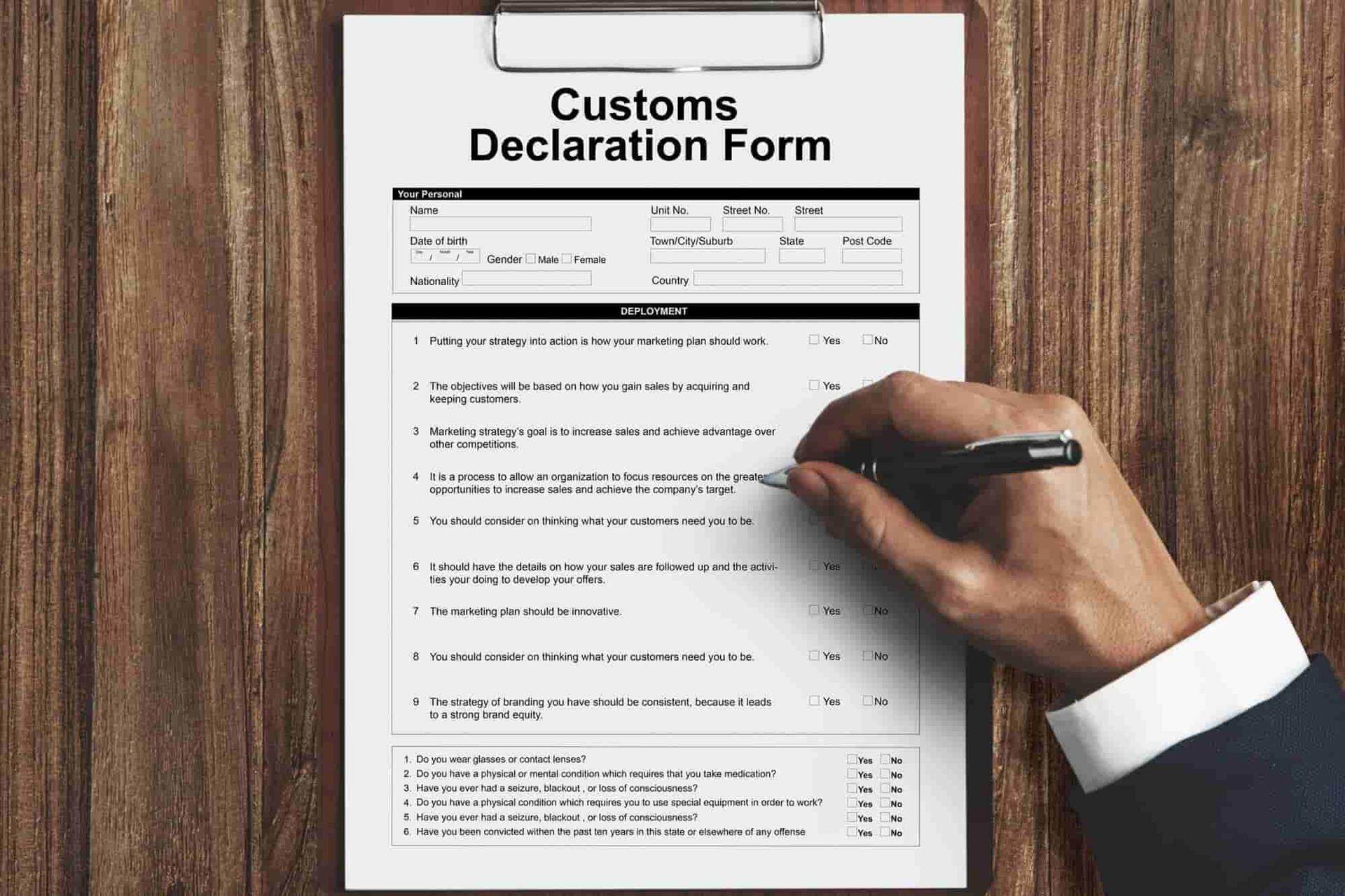 Get all necessary customs documents ready, including invoices and packing lists.
Pay any applicable import duties, taxes, or fees imposed by your country's customs authorities.
STEP 7: Arrange Delivery and Installation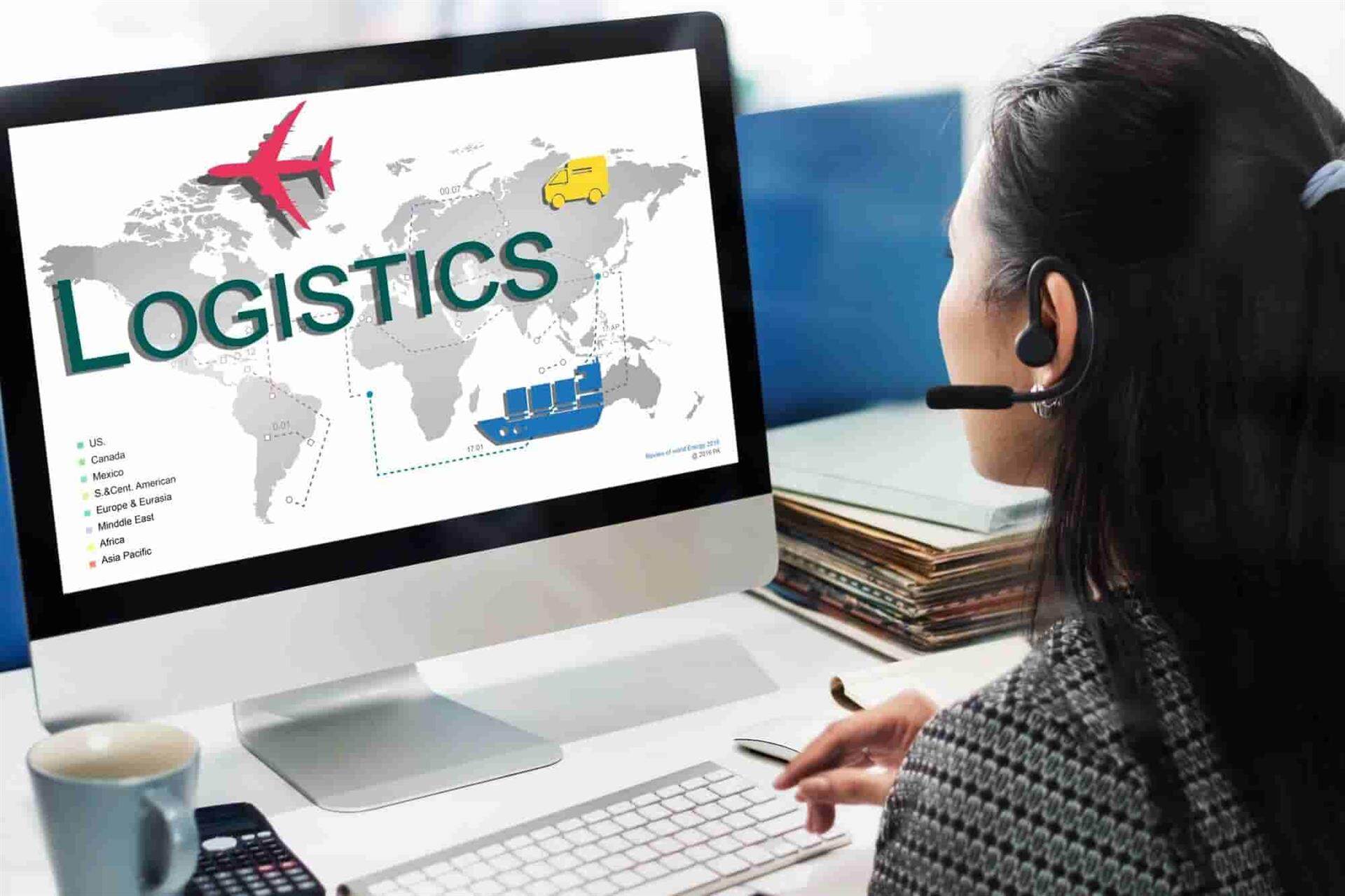 Track your shipment and coordinate with the shipping agent for smooth delivery.
Once your shipment arrives, inspect the machines for any damage and ensure they meet all the agreed specifications.
If necessary, arrange installation and setup and follow the manufacturer's guidelines.
STEP 8: Get After-sales Support and Maintenance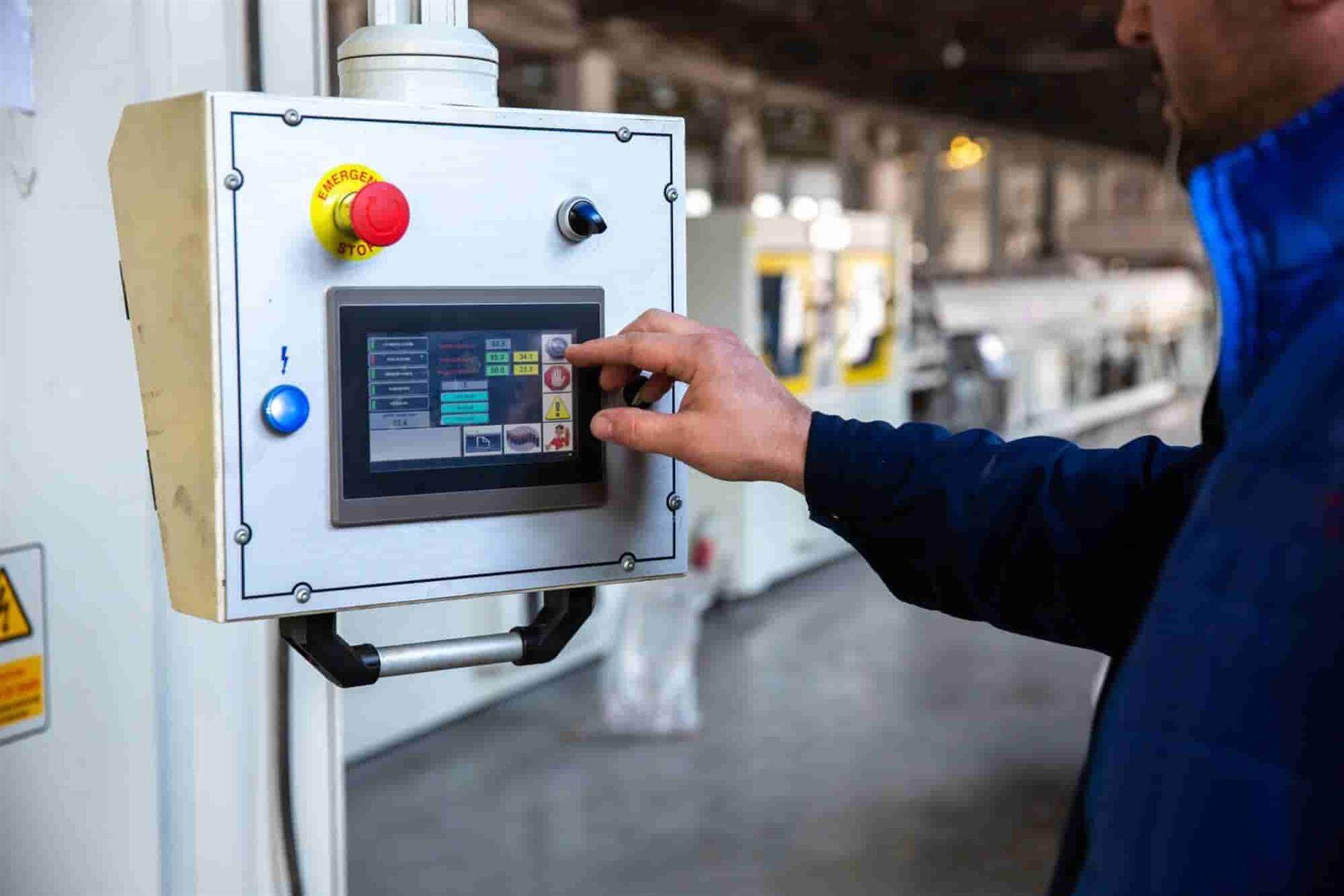 Stay in touch with the supplier to get any post-delivery support or warranty claims.
Schedule regular maintenance and servicing to keep your blister packaging machines in optimal condition.
What to Consider Before Importing Blister Packaging Machines from China
Sourcing machinery from China can be a viable option for many businesses. However, before proceeding with the import, there are several important factors you should consider: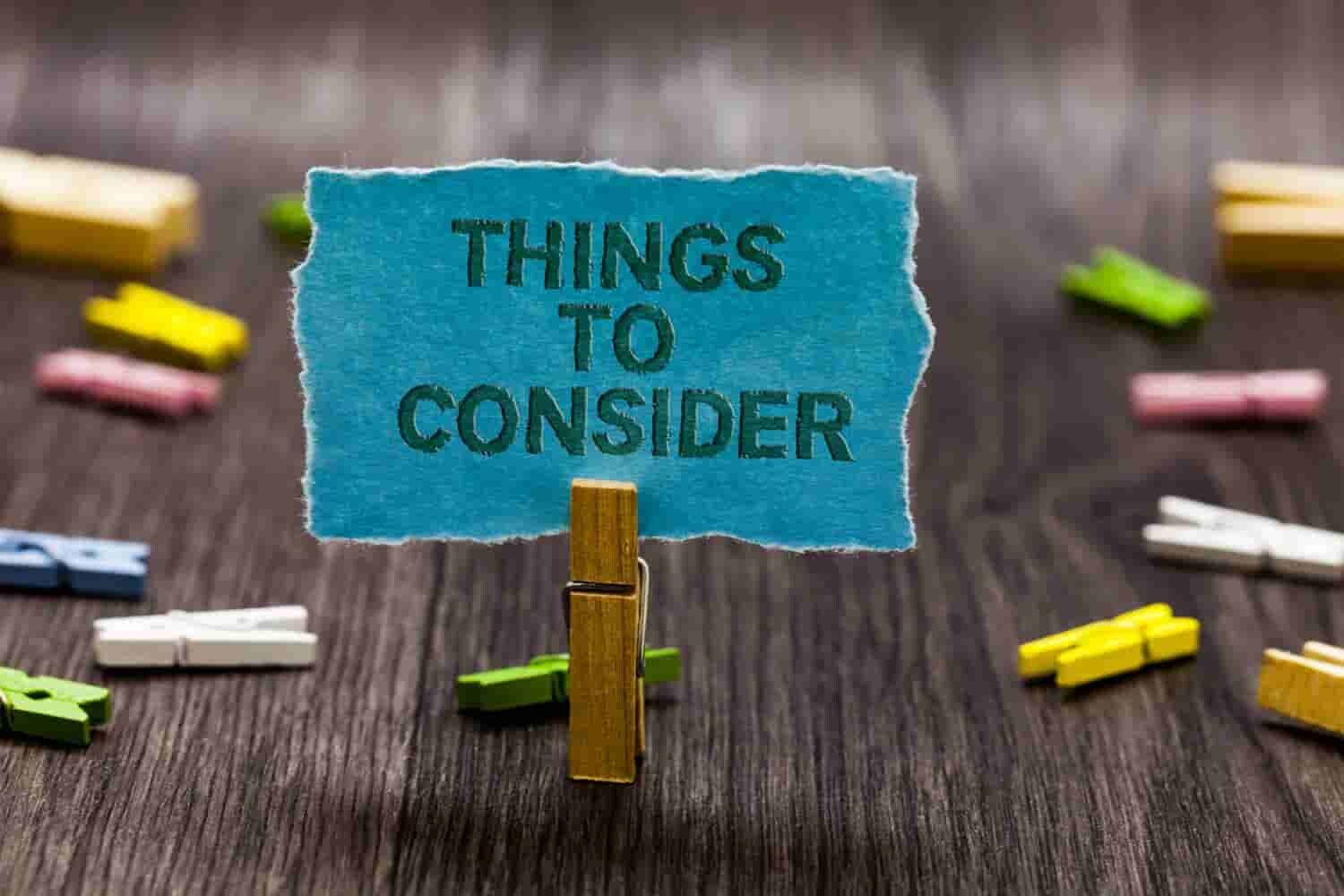 1. Quality and Reliability. Make sure the blister packaging machines from Chinese manufacturers have a good reputation and positive customer reviews.
2. Compliance with Standards. Check if the machines meet the industry standards and regulations in your country.
3. Customization and Specifications. Ensure that the machines can be customized to fit your specific requirements in terms of capacity, speed, power, and compatibility.
4. Price and Payment Terms. Compare prices and clarify the payment terms, including taxes, duties, and shipping costs.
5. Communication and Language. Confirm that the manufacturer can effectively communicate in English.
6. Intellectual Property Protection. Ensure that your proprietary designs and technologies will be protected by the manufacturer.
7. After-Sales Support and Warranty. Inquire about the support provided, including technical assistance, training, spare parts availability, and warranty terms.
8. Shipping and Logistics. Understand the shipping process, lead times, and logistics involved.
9. Local Regulations and Safety. Familiarize yourself with the regulations and safety requirements for importing and operating the machines in your country.
10. Supplier Reputation and References. Research the supplier's reputation, check for references, and verify their business license.
Popular Types of Blister Packaging Machines Imported from China
When importing machinery from China, consider your specific packaging requirements and production volume. Now let's check out some popular made-in-China blister packaging machines in the overseas market.
1. Hand-operated Blister Sealing Machines
These machines require hand operation to load the blister packs and the content to be packed. They need manual intervention to control the sealing process and discharge. They are suitable for lab-scale operations or low-volume production.
2. Semi-Automatic Blister Packaging Machines
These machines combine manual and automated processes. Operators manually load the products into the blister cavities while the machine automates the sealing process.
3. Automatic Blister Packaging Machines
Fully automated, these machines handle the entire blister packaging operation. The process includes blister forming, product loading, sealing, and cutting. They are ideal for medium-volume production and offer increased efficiency and productivity.
The Bottom Line
In a nutshell, importing blister packaging machines from China can revolutionize your packaging operations. Nevertheless, it requires careful consideration to ensure optimal results. We hope this guide helps you locate a reliable manufacturer and find more cost-effective packaging solutions.
Leave your comment
Also Offers
New Arrival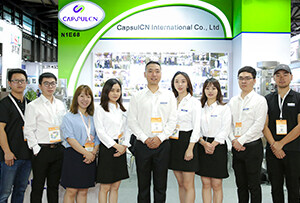 Our Team
As an expert in the pharmaceutical and pharmaceutical packaging industry, iPharMachine has provided solutions for hundreds of pharmaceutical and health product manufacturers for 17 years. By visiting customers, we get good reviews from our customers.