10 Most Important Parts of A Semi-Automatic Capsule Filling Machine
- Thursday, October 20, 2022
There are three main types of capsule fillers: manual, semi-automatic, and fully automatic. If you're running a small pharmaceutical company but looking to scale up your business, a semi-automatic capsule filler will be a solid choice to meet your production needs.
Before making an investment decision, you should have a rough idea of a semi-automatic capsule filler and what parts are most important for the machine. This article will take you through the structure of the machine so that you can feel more confident when selecting semi automatic capsule filling manufacturers and machines.
What Is A Semi-Automatic Capsule Filler?
The semi-automatic capsule filling machine is a manual and fully automatic model hybrid. It requires an operator to be on standby, but at the same time, it boasts a certain level of automation.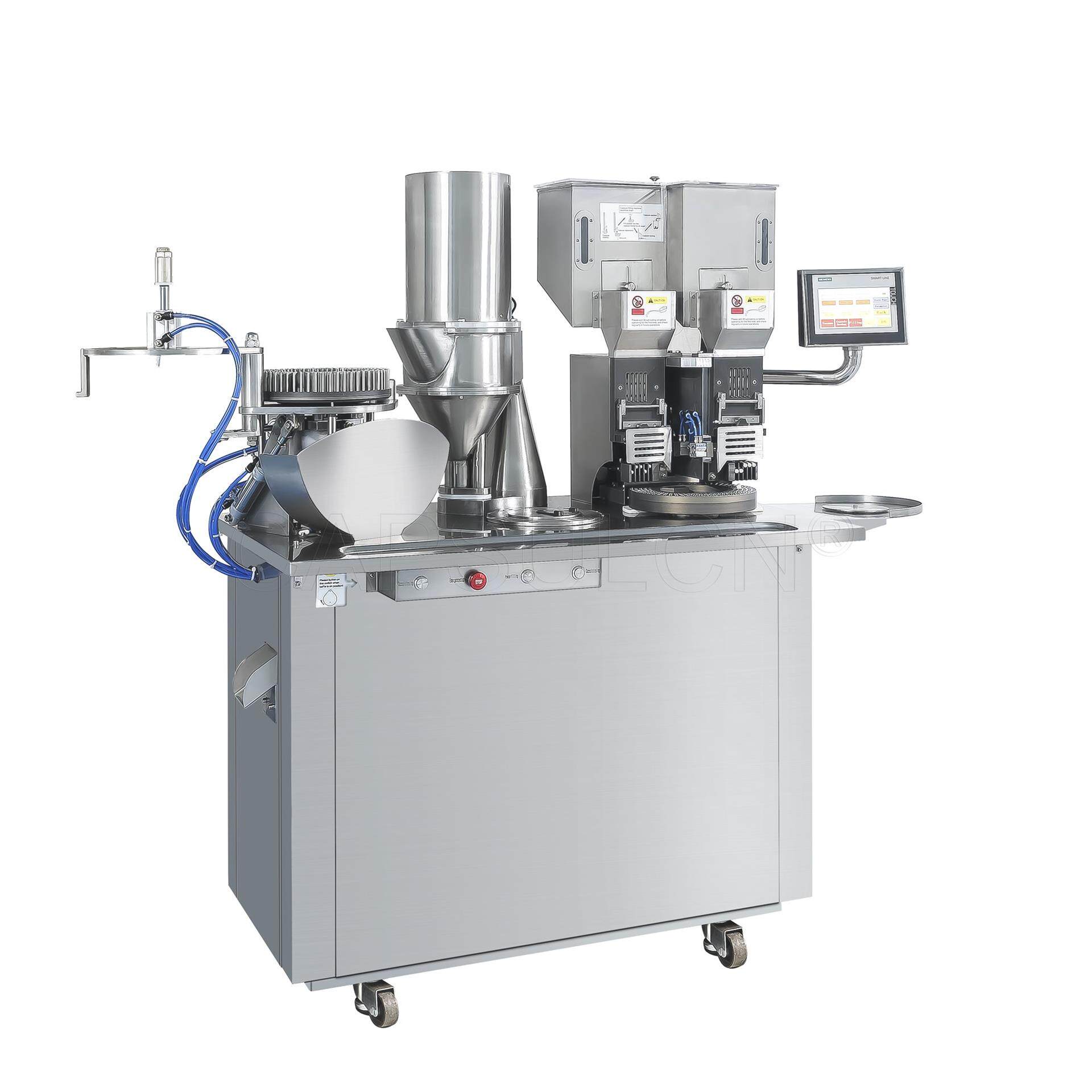 This machine can be used to fill powder, granules, pellets, and even liquids into capsules of all sizes ranging from 000 to 5. It's designed to give an output of up to 50,000 caps per hour. Of course, the output is subject to the capsule size and operator efficiency.
So, what are the critical parts we should know to operate such a machine?
Important Parts of A Semi-Automatic Capsule Filling Machine
Even though the semi-auto capsule filler is a manual-automatic hybrid, it comes in a complex structure. Now let's take a look at their most important parts, which can help understand how a semi auto capsule filler works.
1. Powder Hopper
The powder hopper is used to store fill materials. It's designed with an inlet on the side, allowing the operator to refill powders easily. Plus, it features an auger powder feeder. The auger system can keep the fill materials inside the hopper loose enough for a reliable, consistent feed.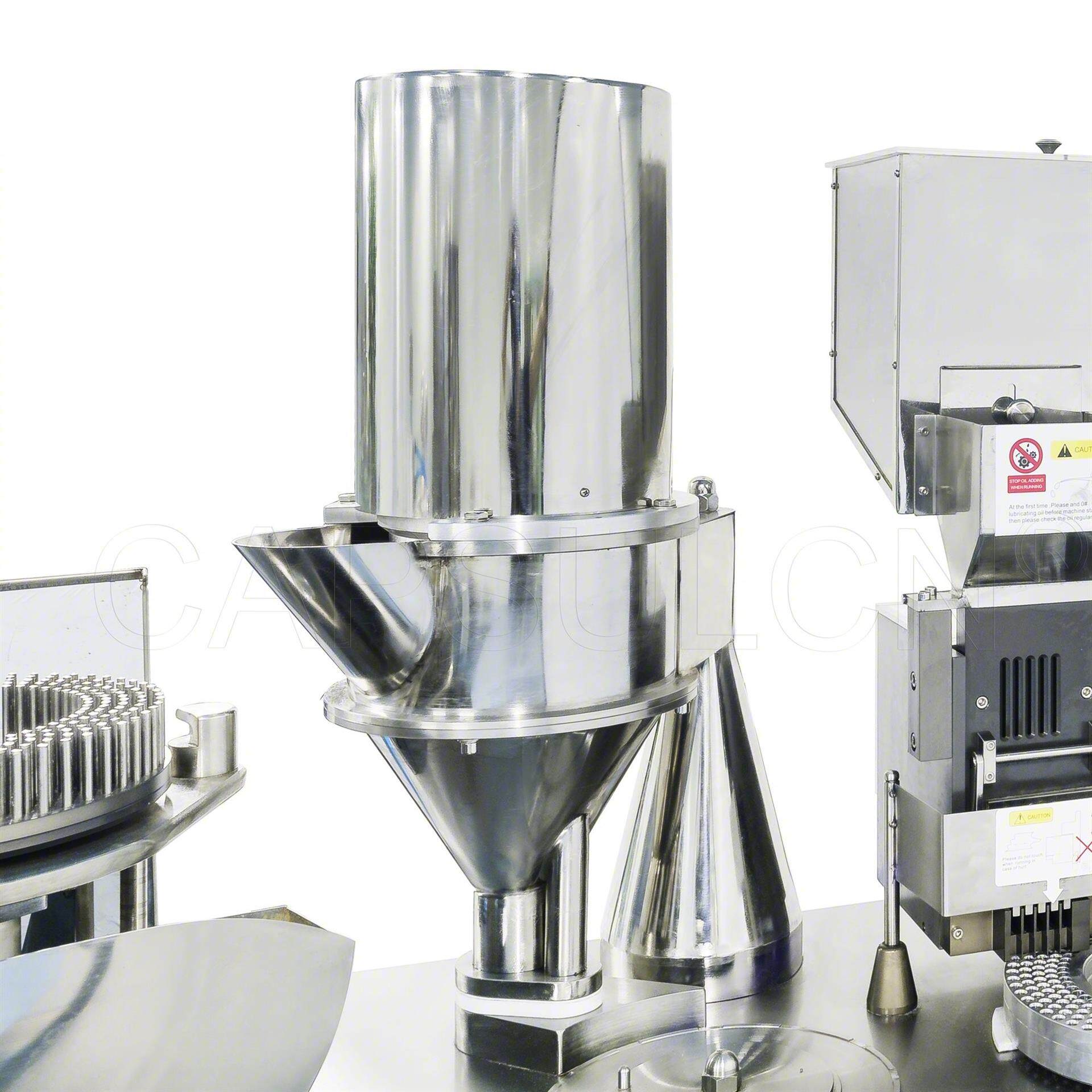 2. Capsule Hopper
As with the powder hopper, this hopper is designed for holding empty capsules. It comes with a sight glass, allowing the operator to monitor the material level inside the hopper visually. You can customize the hopper capacity based on the desired output.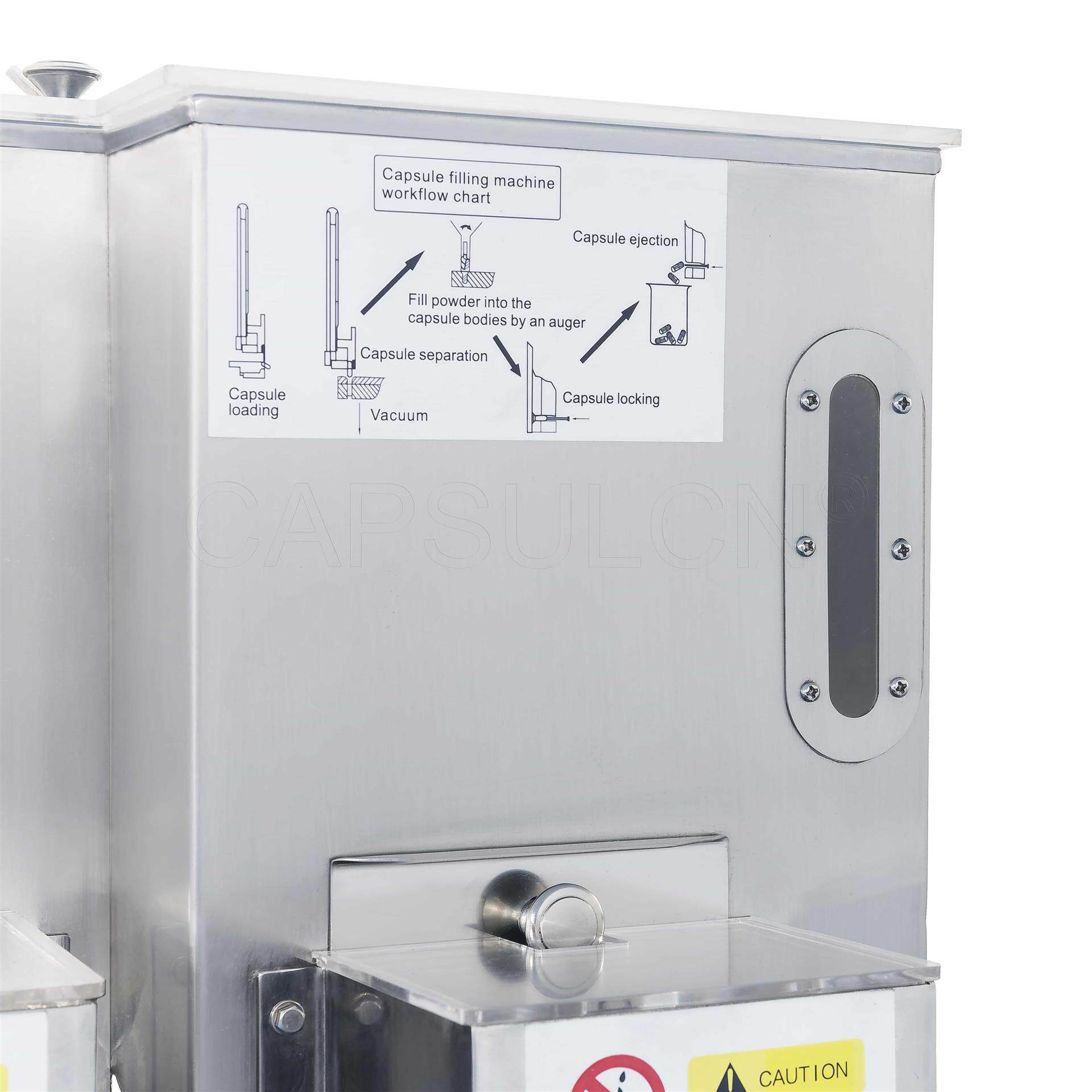 3. Capsule Sowing Mechanism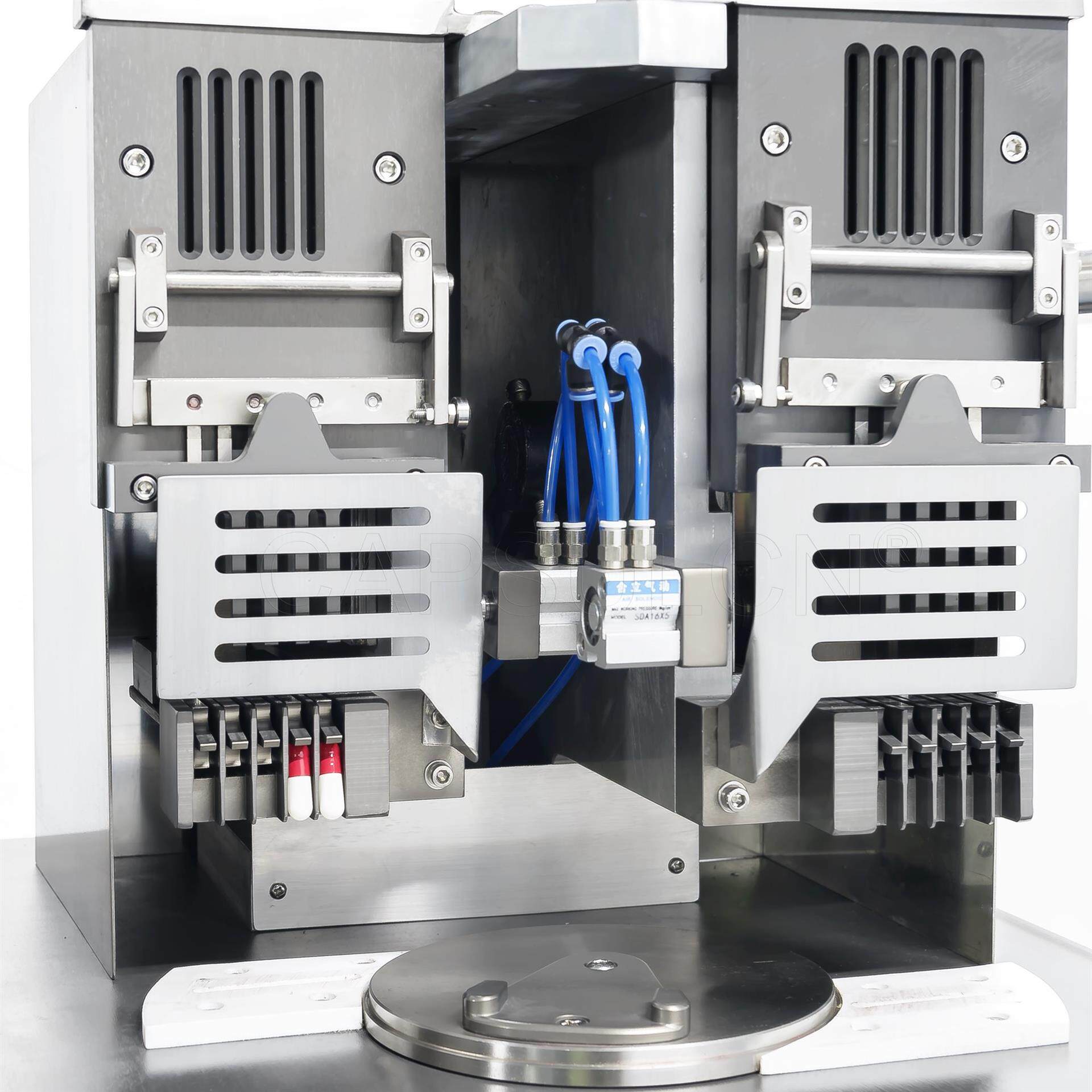 The capsule sowing mechanism plays a key role in the production process.
It consists of a magazine complete, a sorting block, and horizontal sorting fingers. It's worth mentioning that some machine models are provided with a safety guard at the capsule sowing mechanism to protect the operator against mechanical injuries.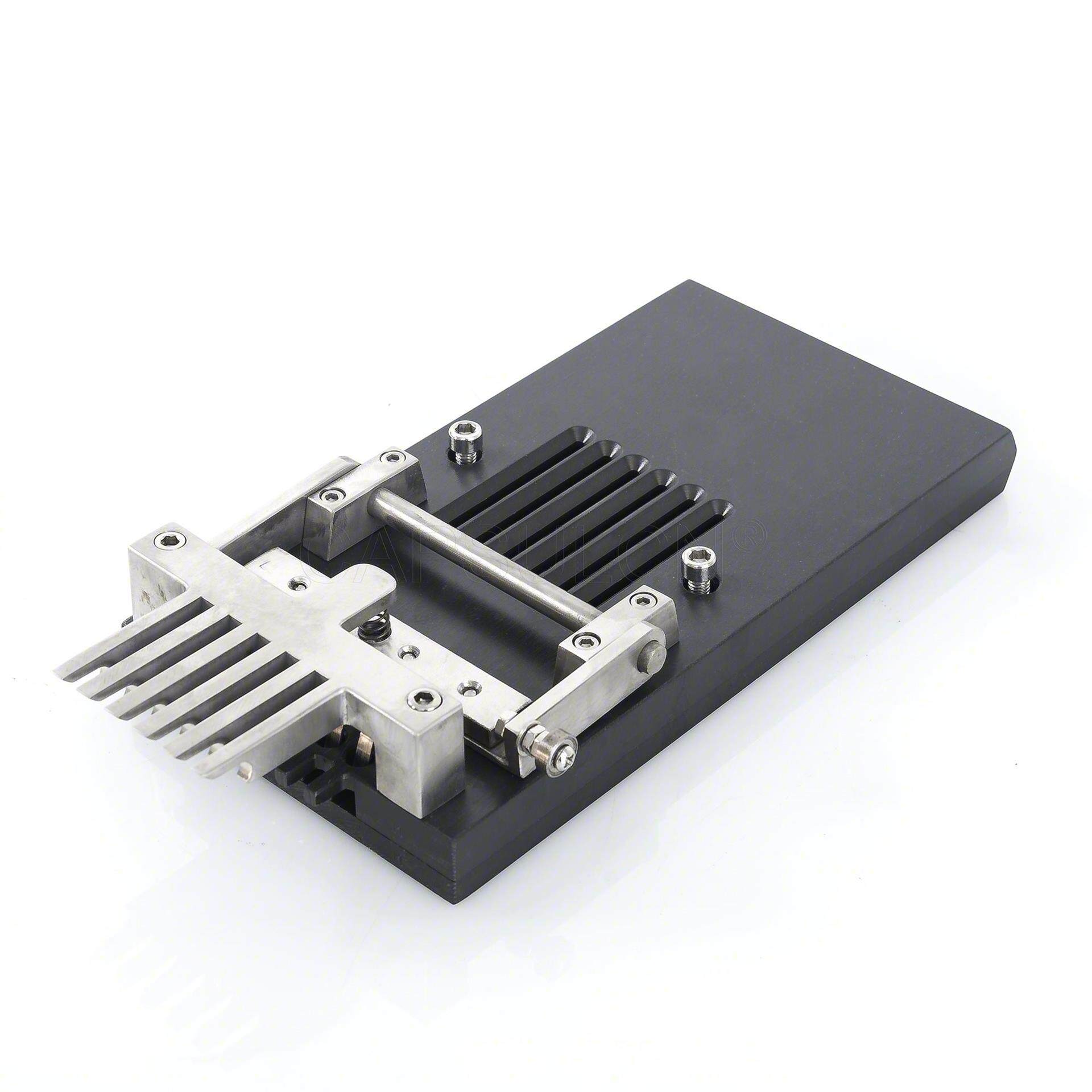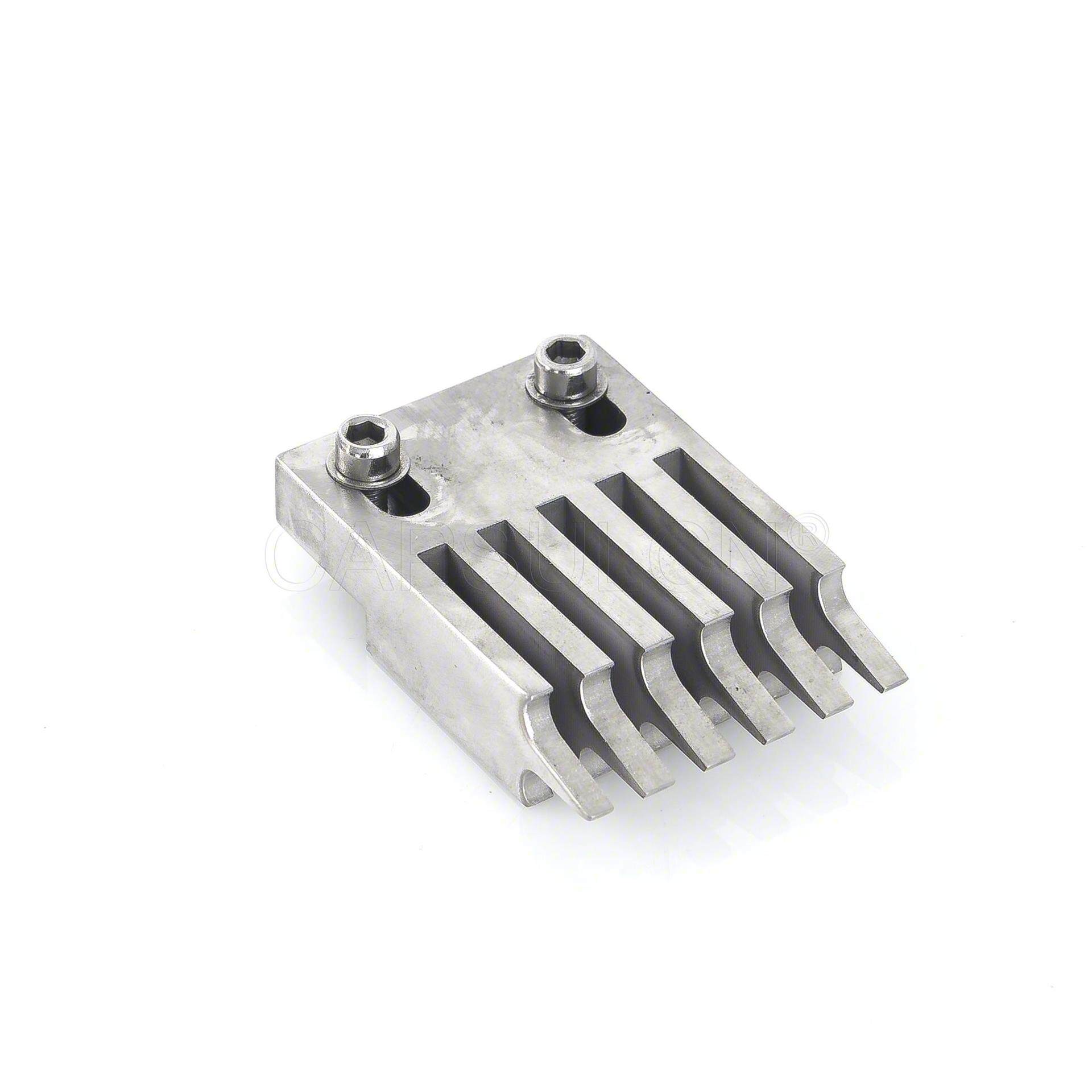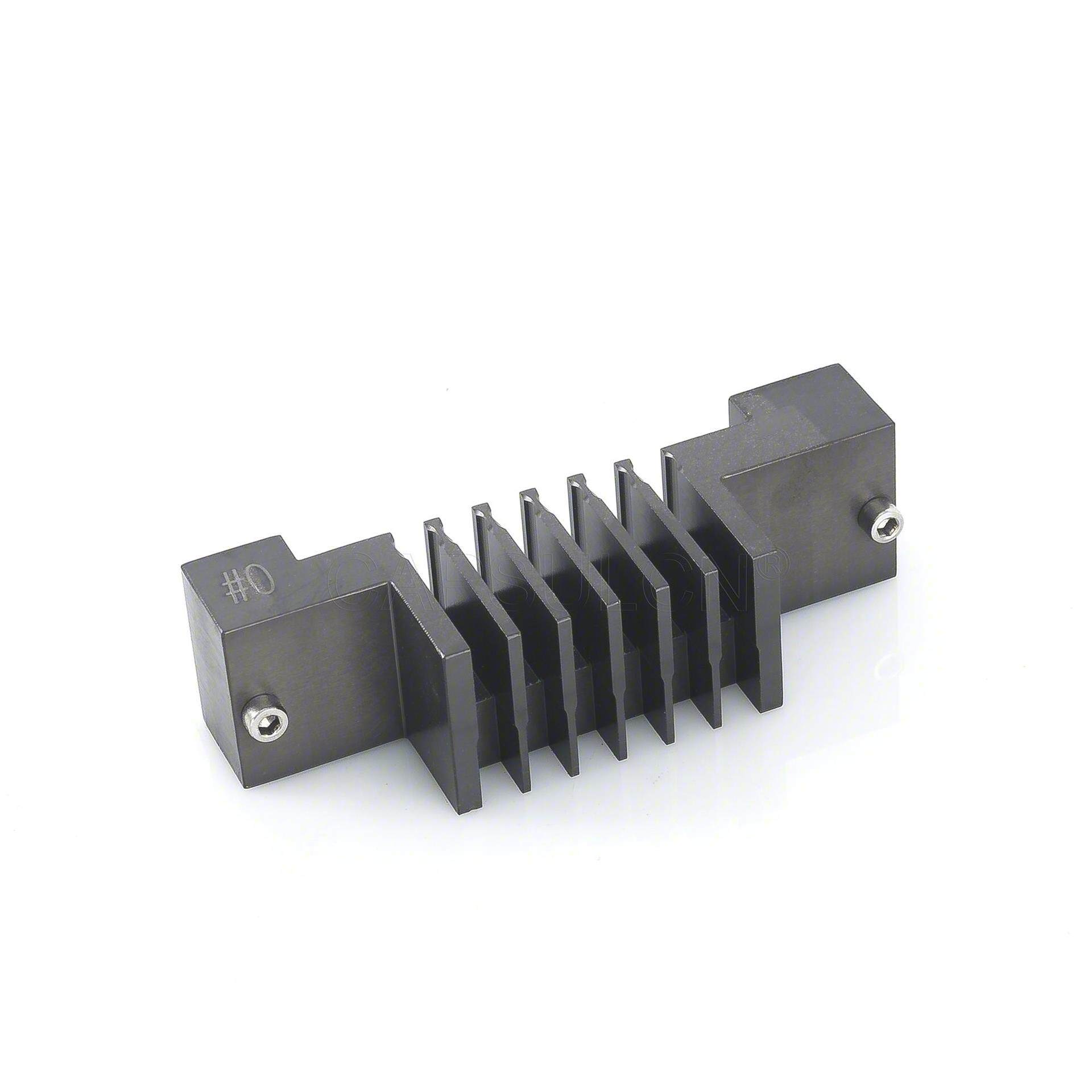 This part orients empty capsules and enables them to align with the bores of the filling ring. And then, it places each capsule into the bore to get ready for separation and filling.
4. Filling Ring
The filling ring is the critical tooling of the semi-automatic capsule filler. It's made up of two discs and works to hold empty capsules as well as their caps and bodies when separated.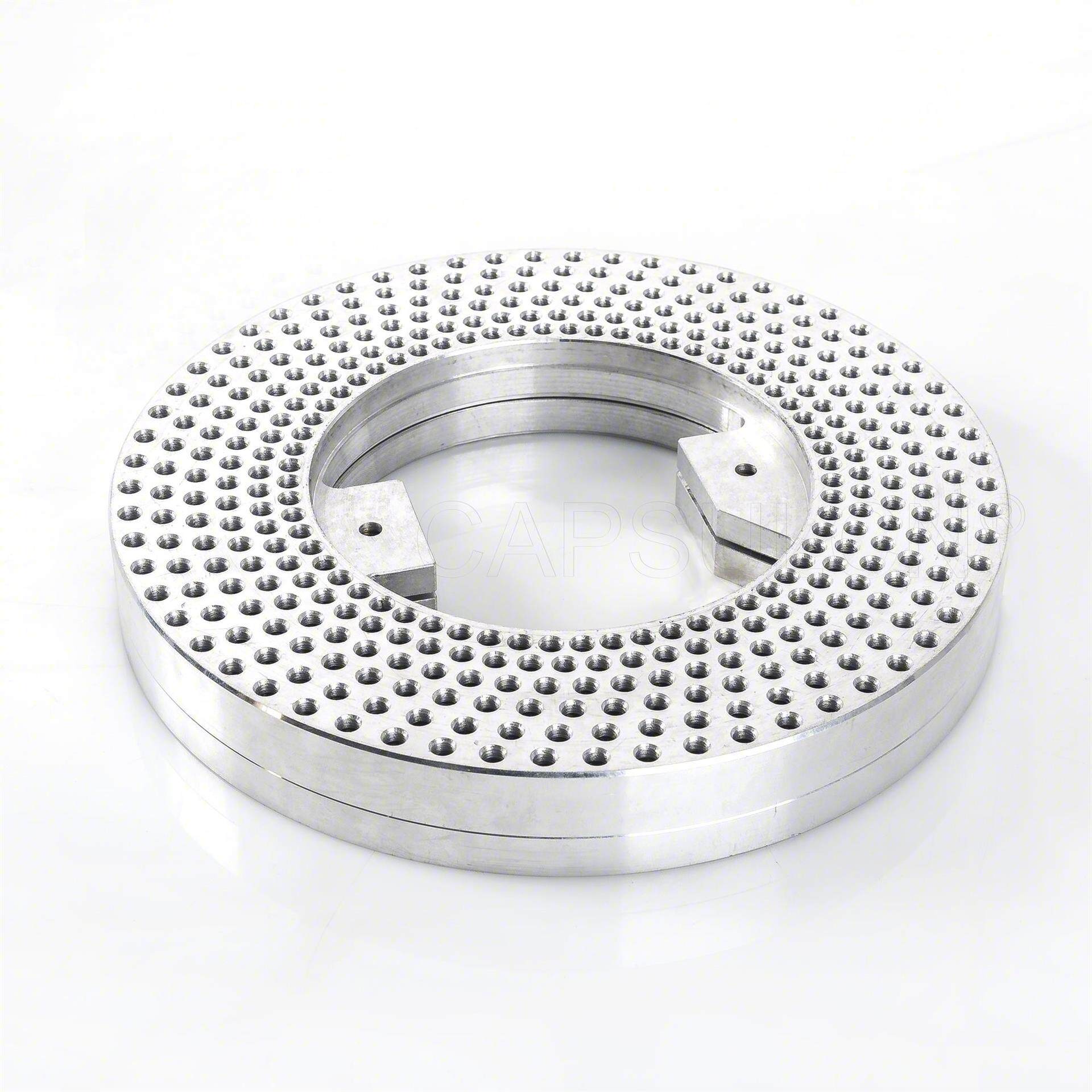 This tooling is typically made from stainless steel. If you want it to be more robust, come straight to us! At iPharMachine, our JTJ-V semi-automatic capsule filling machines also provide hard anodized options that feature enhanced durability and wear resistance.
5. Capsule Closing Mechanism
As its name implies, this part plays the role of closing filled capsules. A peg ring is the core tooling of this mechanism. It comes in a disc shape with custom ejector pins. After the filling process, the operator puts the two halves of the filling ring back together and places them on the top of the peg ring. And then, the peg ring is pushed against the filling ring to close the filled capsules and force them out of the ring.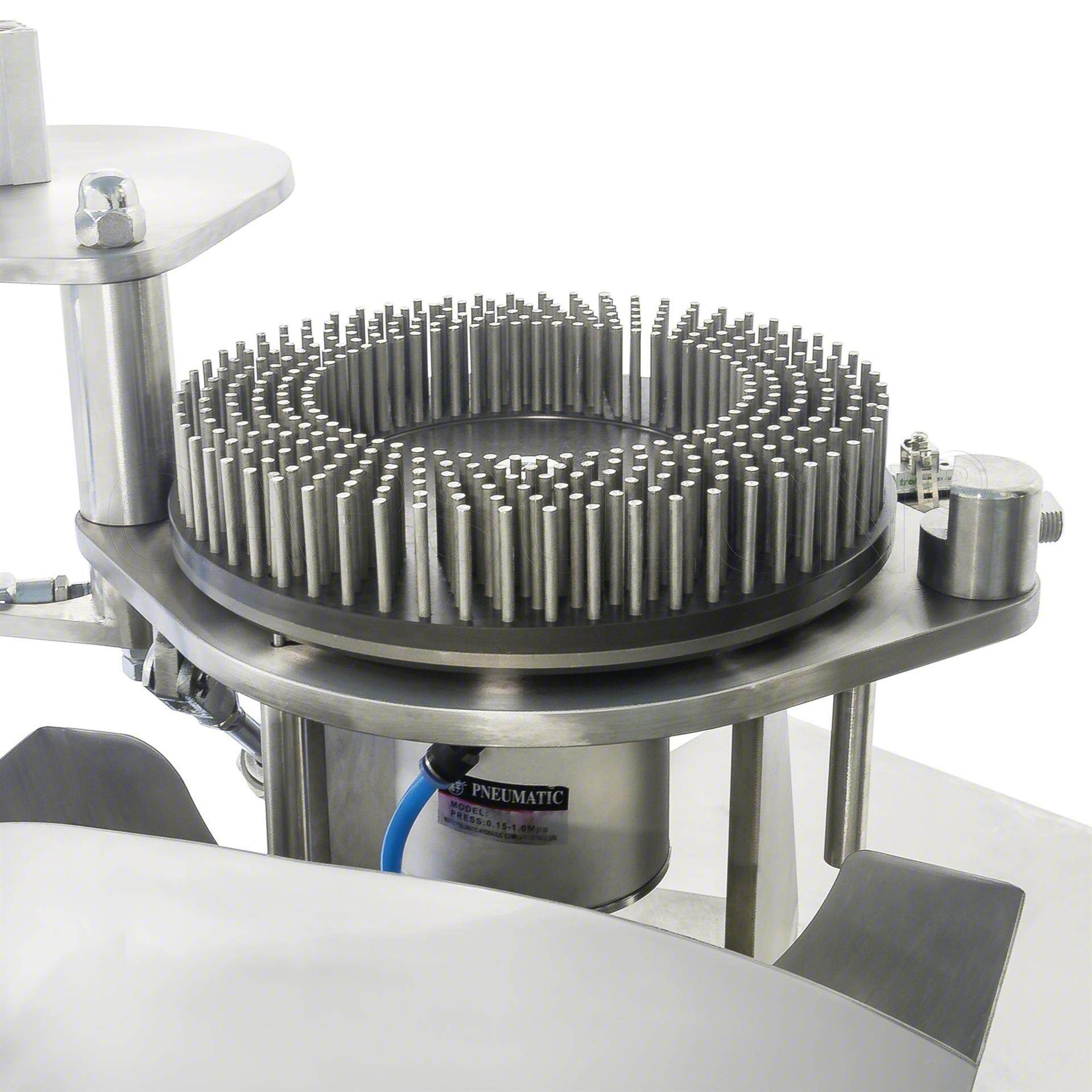 6. Rotary Table
The rotary table is installed in front of the powder hopper of the semi-automatic capsule filler. It performs support and rotation for the filling ring holding empty capsule bodies.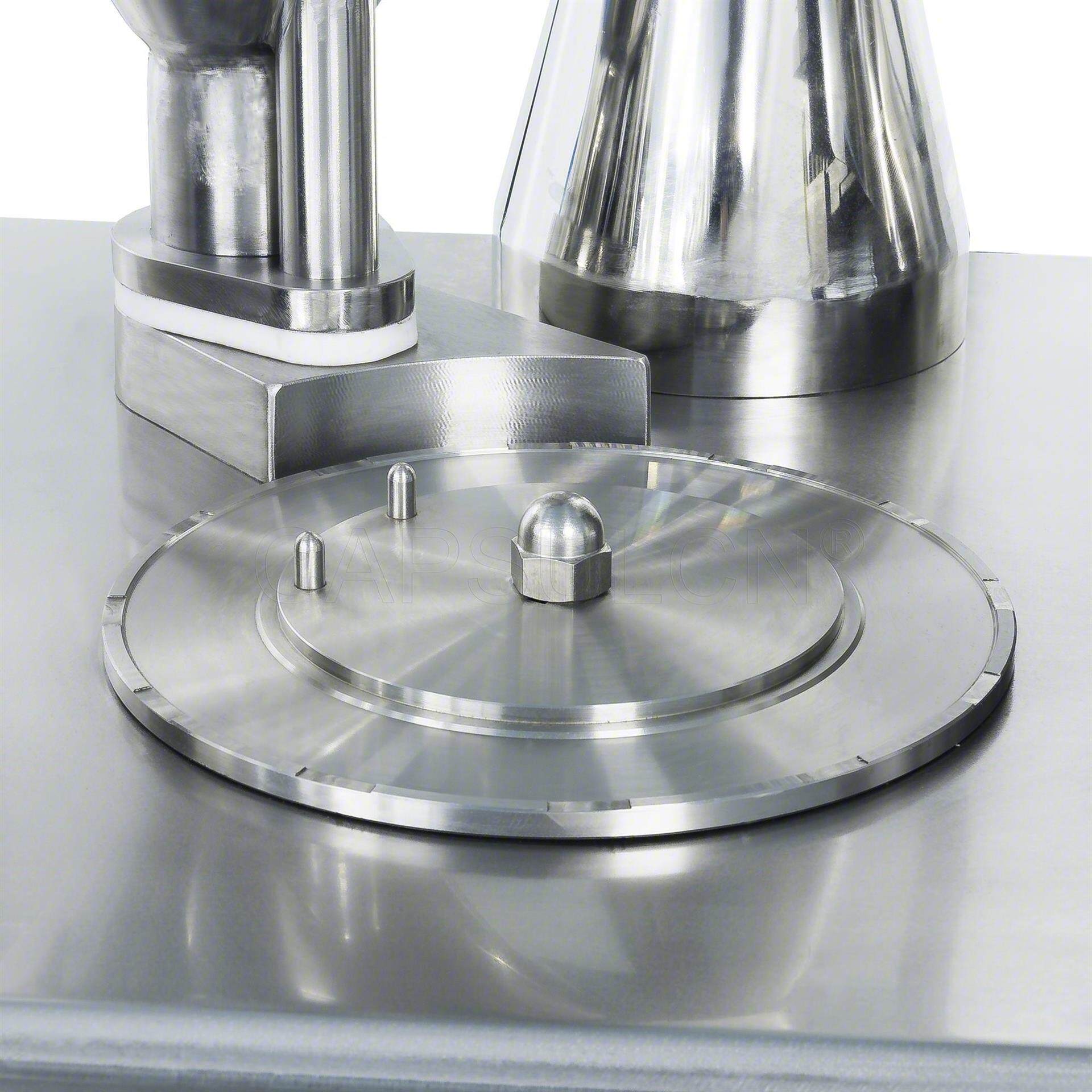 After the capsules are fed into the filling ring, the operator separates the ring and places the half with capsule bodies onto the rotary table to await filling. The rotary table speed can be regulated based on the dosage forms and capsule fill weights.
7. PLC and HMI
Now that you know the operation of a semi-automatic capsule filler includes manual and automatic processes, it's definitely powered by the PLC system. Also, it's equipped with an HMI touch screen, allowing the operator to adjust parameters easily based on specific production needs.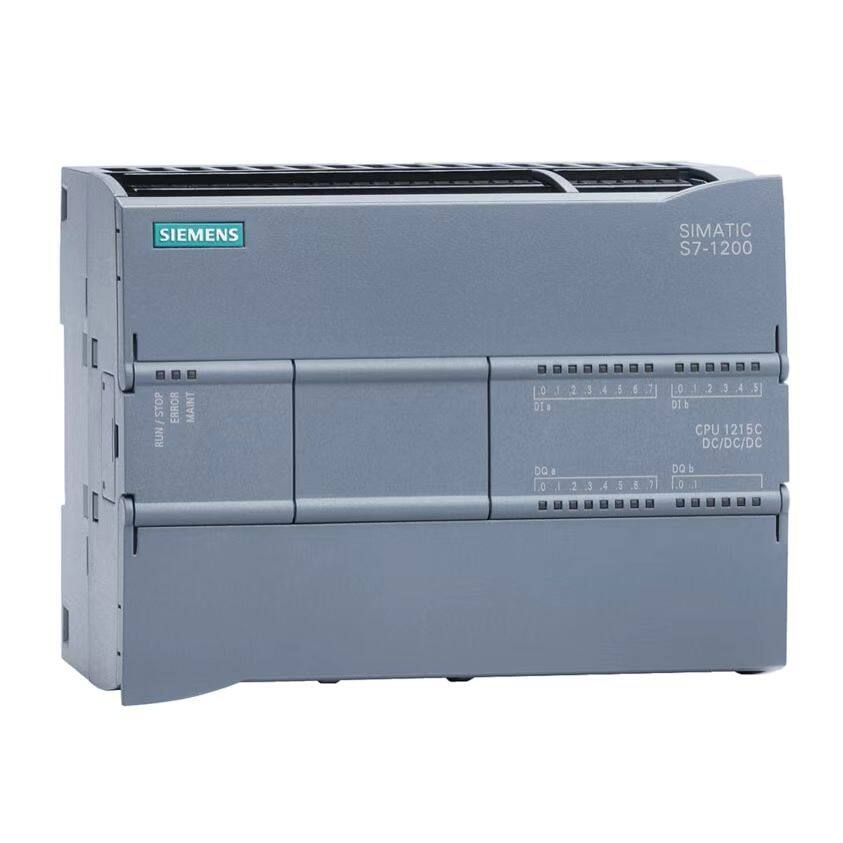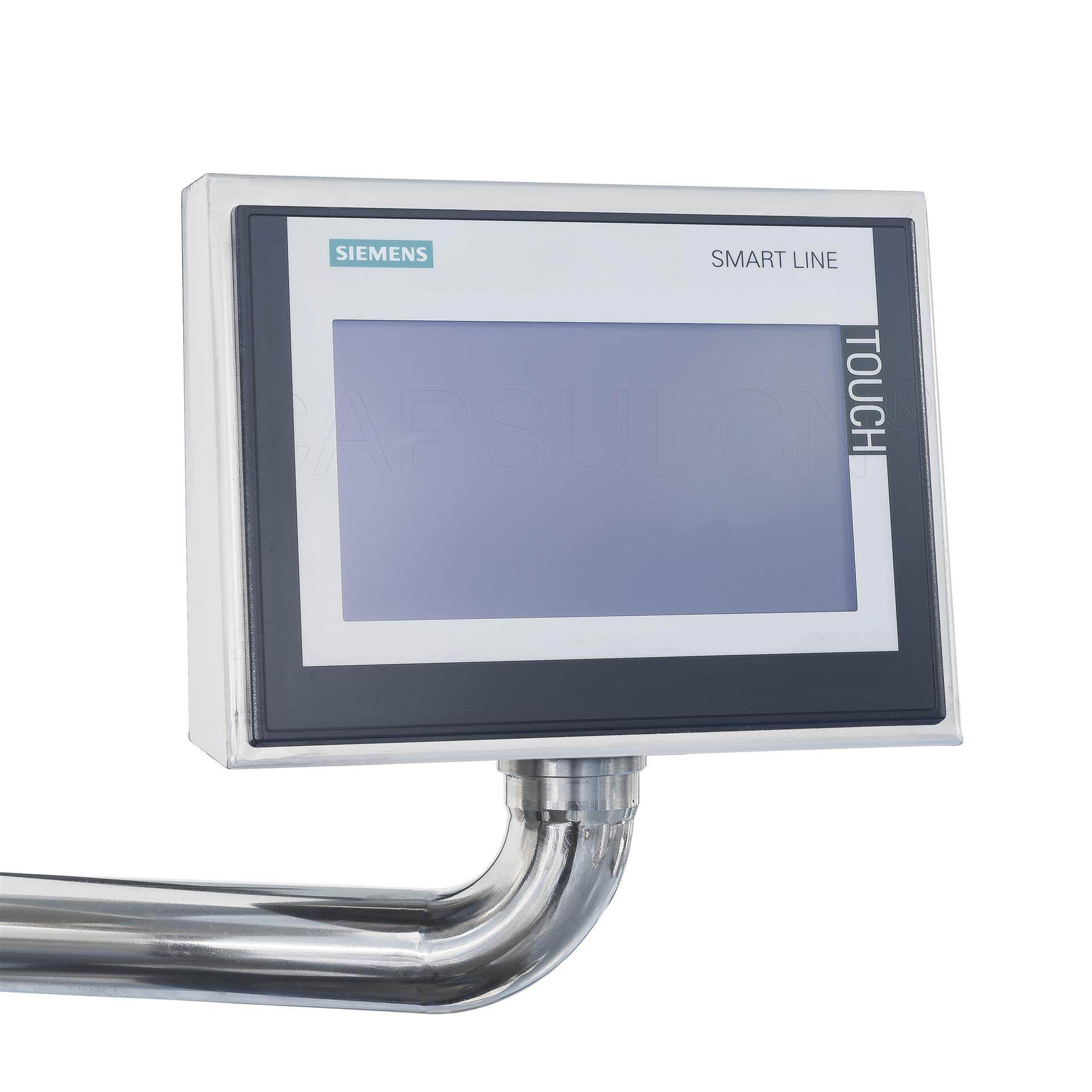 8. Vacuum System
A vacuum pump is designed to remove air from a sealed space in order to achieve differences in pressure. Based on the specific applications, vacuum pumps are packed with a range of technologies.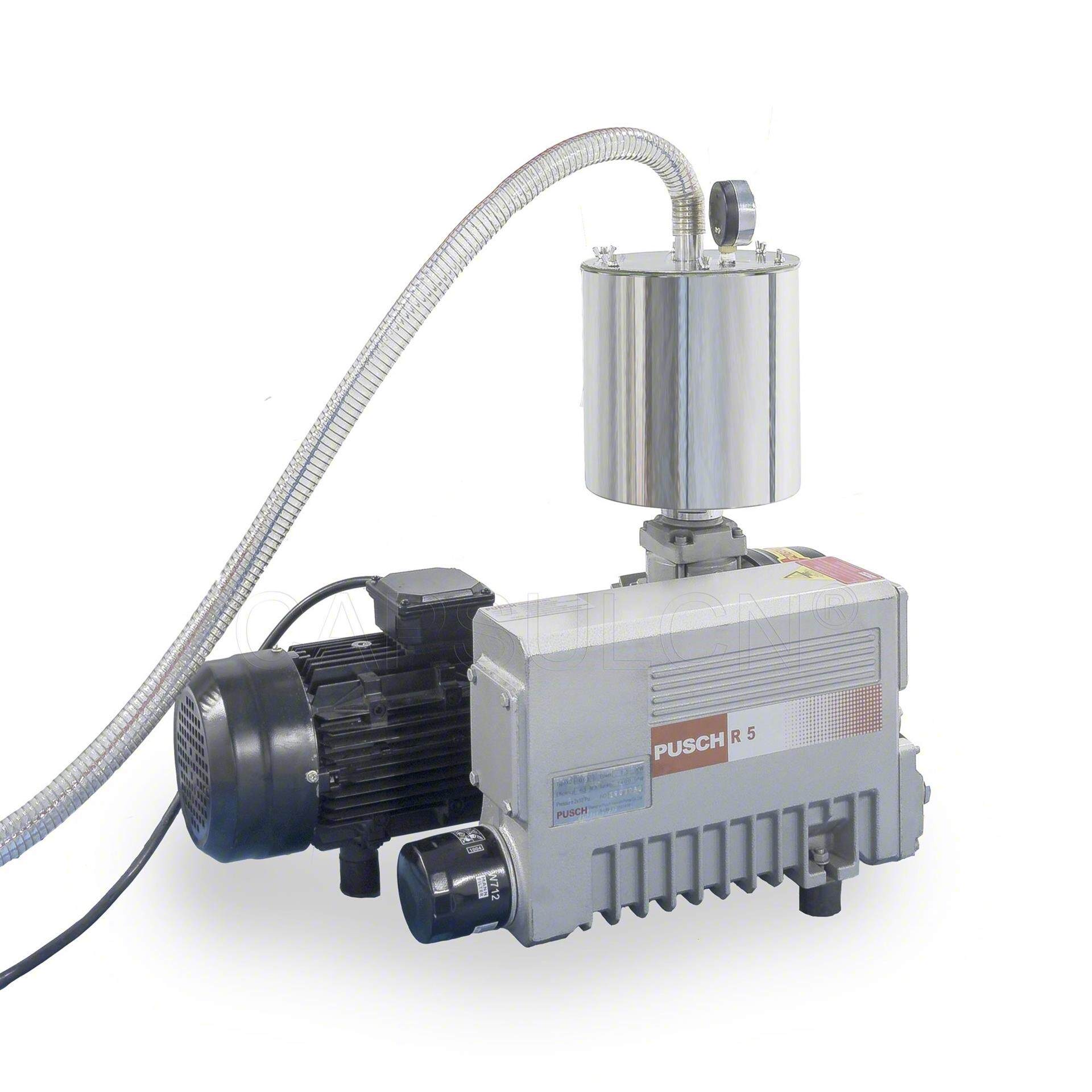 Have you ever been frustrated by poor capsule separation or flying caps during production? Check on your vacuum pump first!
In the semi-automatic capsule filler, the vacuum is used to separate the capsules. You can adjust the vacuum pressure to ensure a successful separation of all capsules.
9. Electrical Enclosure
Since this capsule filler comes with a certain level of automation, it's fitted with an array of electrical components. To minimize the risk of component damage and protect operators from electric shock, we need an electrical enclosure. This critical piece of the machine provides a safe space for important components, such as variable frequency drives and PLC, while also preventing unauthorized access.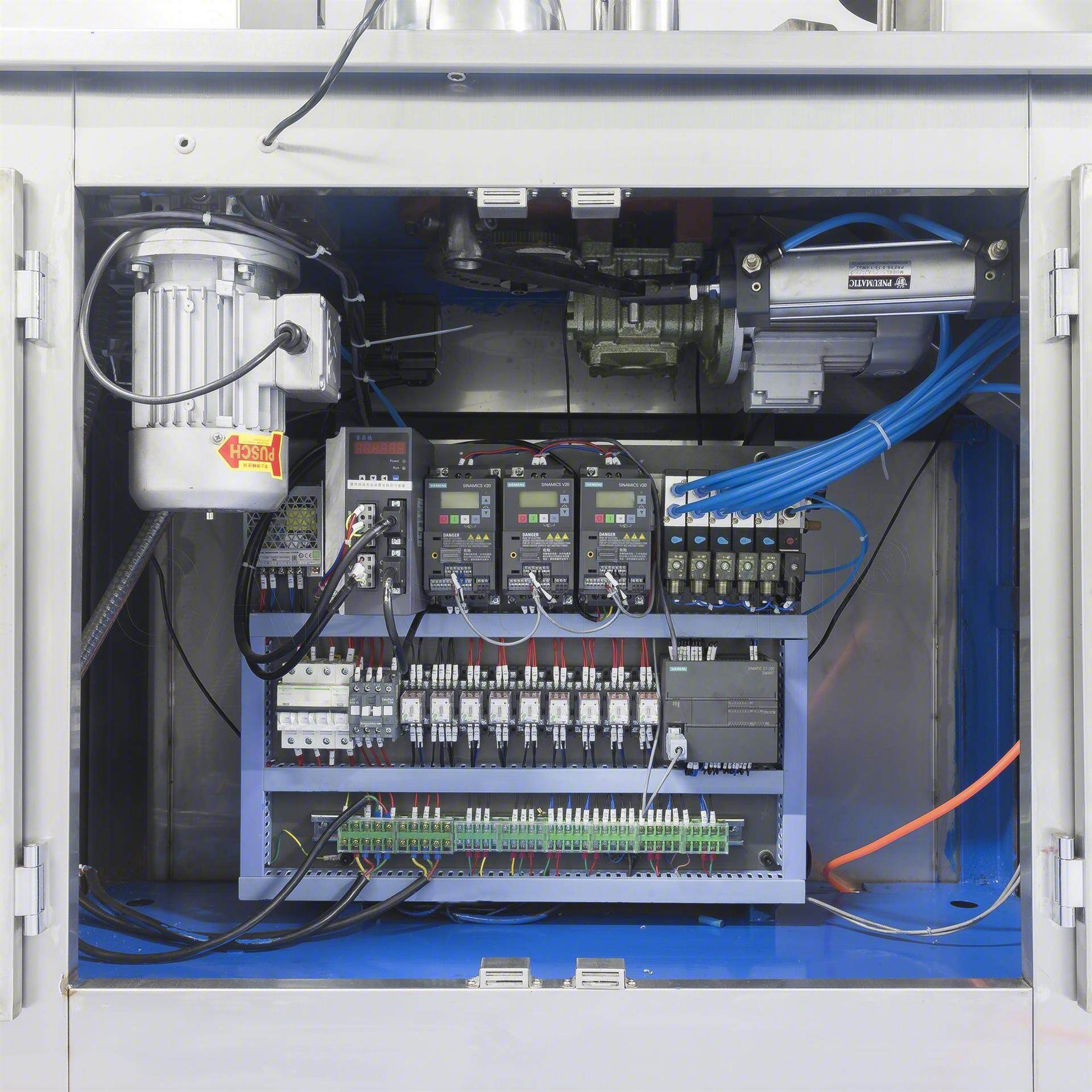 10. Machine Frame
The machine frame of a cGMP-compliant semi-automatic capsule filler is generally made with stainless steel.
The workbench is designed with an excess powder collector to ensure the operation area remains clean and tidy. Some models, like our JTJ-V Pro+, feature rounded corners to ensure safety while making the machine look more attractive. Further, the swivel casters make it easy for you to move heavy machinery anywhere on your shop floor.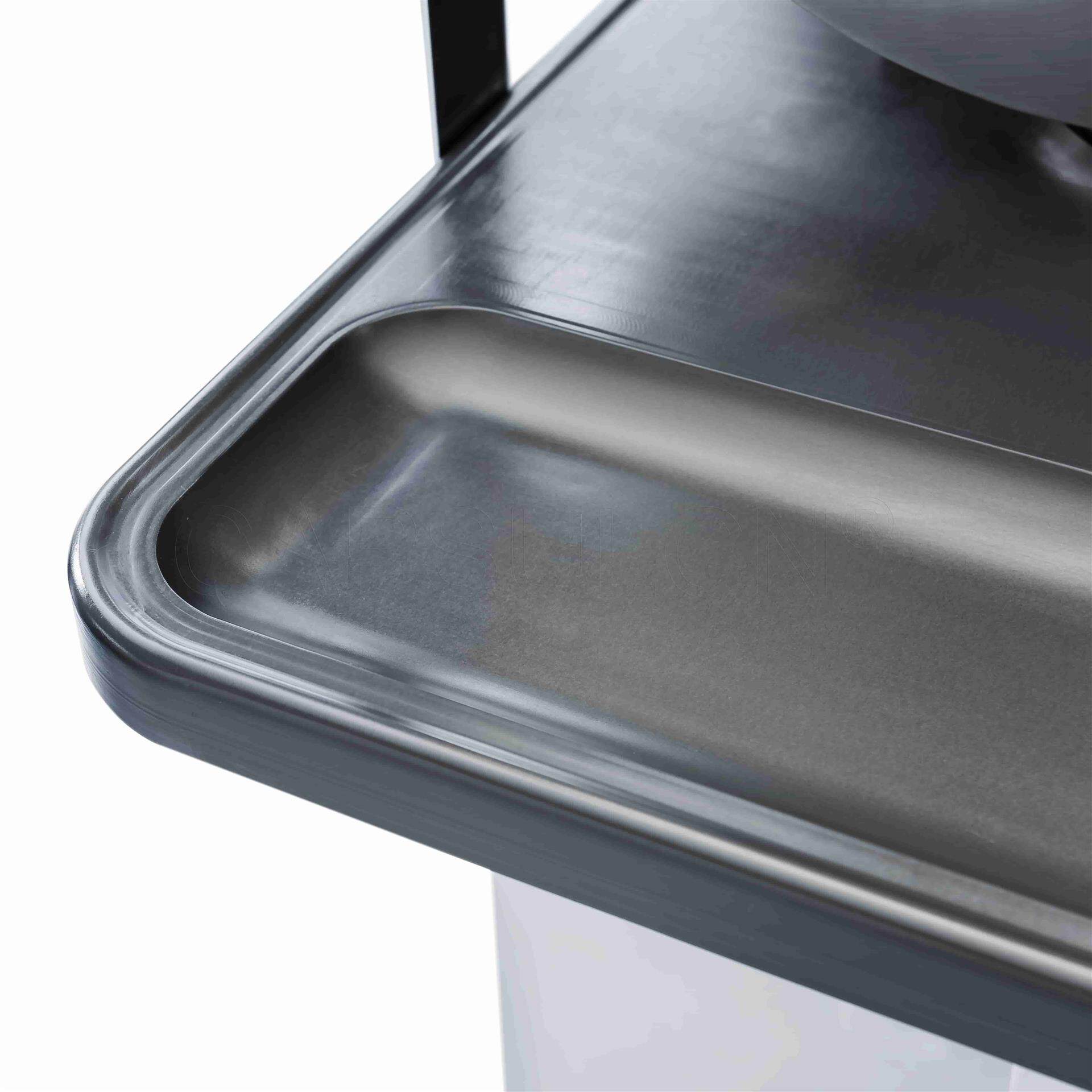 Wrap-Up
Having an understanding of all major parts of a semi-automatic capsule filler goes a long way to ensure the operator's safety and equipment longevity. Also, you would be able to come up with temporary solutions to troubleshoot your machine breakdowns. At iPharMachine, we offer a wide selection of  cap filler machines. Visit our website today!
Leave your comment
Also Offers
New Arrival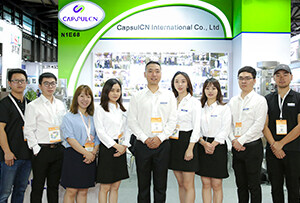 Our Team
As an expert in the pharmaceutical and pharmaceutical packaging industry, iPharMachine has provided solutions for hundreds of pharmaceutical and health product manufacturers for 17 years. By visiting customers, we get good reviews from our customers.