Solid-ink Coding Band sealer FRD-1000: Maintenance
- Tuesday, August 6, 2019
Keep the Coding Band sealer body clean and tidy, electrical parts should keep dry, ventilation.
Before repairing the machine, must turn off the power. When start to repair, it should be repaired by professional or informed our factory for help.
This machine has one year warranty, namely the machine malfunctions due to quality problems within one year, Our Company will be free of charge for repair. Or because of the improper operation, other natural disasters or force majeure cause faults, our company will charge you for the maintenance; replacement parts fee will charge according to its value.

Exceed warranty time, our company will keep on maintenance work, but it needs to charge you proper cost.
When the user repair by him, our company can sell parts.
Stop working for a long time, must turn off the power.
User should check all moving parts screw is loose or not before working every day.
Special note: Before debugging the machine, should not put any parts of your body in the removable parts of machine, for fear that scald or bruised!
Leave your comment
Also Offers
New Arrival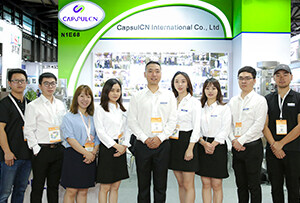 Our Team
As an expert in the pharmaceutical and pharmaceutical packaging industry, iPharMachine has provided solutions for hundreds of pharmaceutical and health product manufacturers for 17 years. By visiting customers, we get good reviews from our customers.