Solid-ink Coding Band sealer FRD-1000: Preface & Function Summary
- Thursday, August 1, 2019
Preface
Thanks for choosing FRD1000 Solid-ink coding band sealer which research and development, manufactured by our company. FRD1000 Solid-ink coding band sealer is our new type sealing machine, which is newly designed on the basis of many years experience of manufacturing sealing machine and the newest market demand. This Sealer is in the function on continuous carry, seal in one operation, and can reduce the labor intensity of operators. It has advantage of safe and easy operation, speedy heat seal and beauty & fastness seal.
In order to operation machine properly and utilize its value best, read this operational instruction carefully before utilization. This will help you to grasp the machine's basic mechanical principle, structure, operational process and maintenance method. The malfunction will be reduced if you have proper operational method, and make the life of machine is prolonged.
Function Summary
This Sealer is suitable for sealing and making various plastic film bags, it widely used in the fields of food, medicine, chemical industry, daily expenses and so on.
Because of this sealer adopts electronic constant temperature control and infinite adjustable-speed drive mechanism, it can seal all kinds of different materials of plastic bags. Because of the machine is in small size, wide application, and the sealing length is not restricted, it can be used with many kinds of packing production line. It will be the best sealing equipment for factories and shops to pack batch products.
Due to the electrical control is simple and the mechanical transmission is reasonable and refined, thus structure performance is very stable, failure rate is extremely low, and lasts longer life. It can work continuously for a long time; can meet the demand of mass production. After the products are sealed by this machine, they will have good appearance, clean and tidy, dustproof, moisture proof, breakage-proof, and easy to carry and store. Greatly reduce product loss and packing cost.
Leave your comment
Also Offers
New Arrival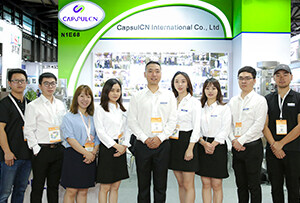 Our Team
As an expert in the pharmaceutical and pharmaceutical packaging industry, iPharMachine has provided solutions for hundreds of pharmaceutical and health product manufacturers for 17 years. By visiting customers, we get good reviews from our customers.