9 Tablet Coating Machine Parts You Need to Know
- Thursday, May 11, 2023
Are you looking to improve the quality of your tablet coating? Whether you're producing tablets for personal use or on a large scale, ensuring consistent coating quality is crucial for the safety and efficacy of drugs. One key component of achieving those standards is having the right equipment, such as a tablet coating machine.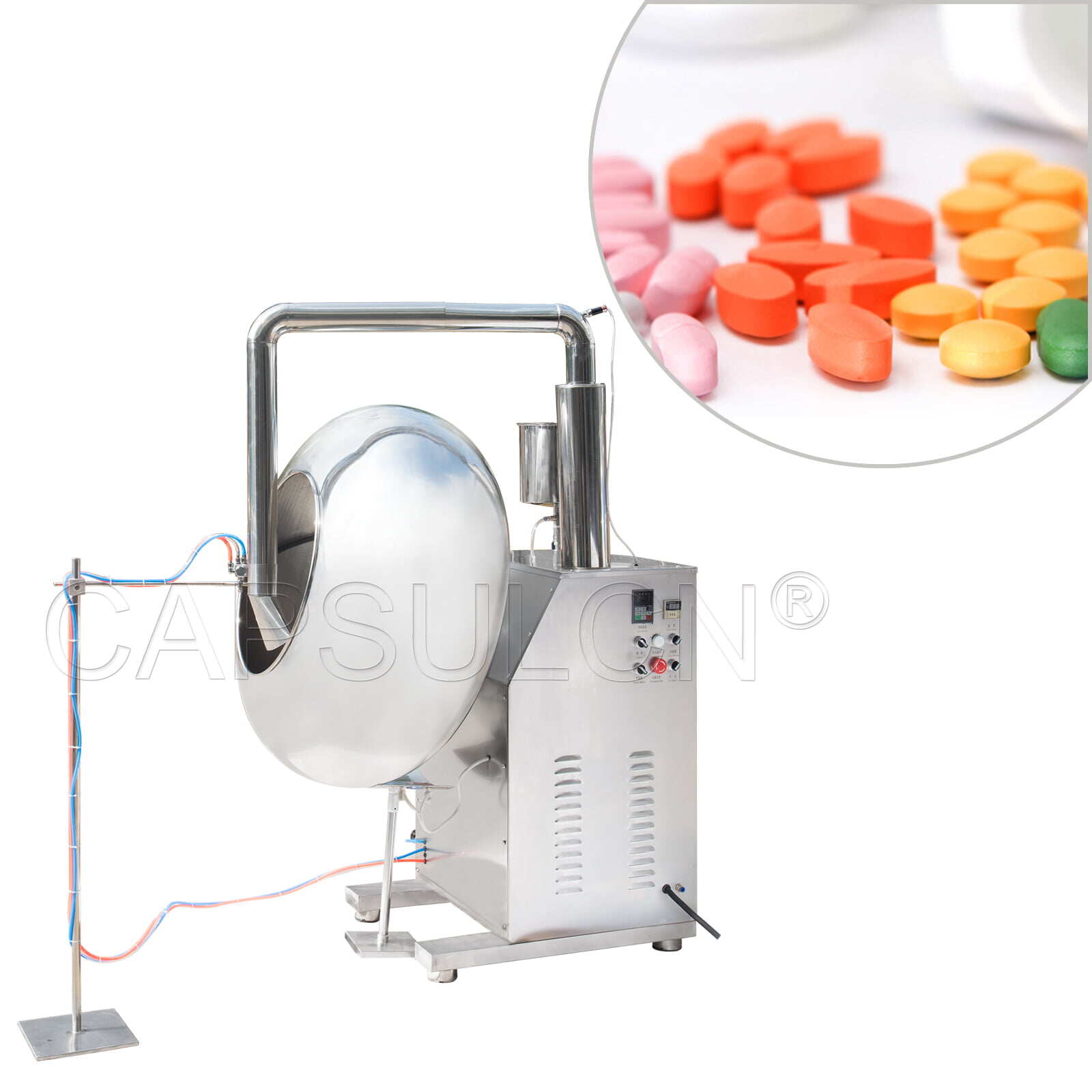 Yet, with so many options, picking out the right machine for your production needs can be challenging. That's why we're here to help. To determine if a machine best fits your business, we should start by understanding the parts and the working principle of tablet coaters. This post will walk you through the tablet coating machine parts, making you feel more confident in your next purchase.
Tablet Coating Machine Diagram
Tablet coating machines are available in many different types. Among them, the coating pan machines are the most widely used models. The coating pan machines can also be divided into two types, including standard coating pans and perforated pans. Before diving into the tablet coating machine parts, let's take a look at what these machines look like.
Here are the diagrams of the coating pans.


What Are the Major Parts of a Tablet Coating Machine?
Though tablet coating machines come in various looks and designs, they actually work in roughly the same way. To ensure the quality of your final product, you need to gain a rough idea of some important machine parts, no matter the machine you're going to use.
The major tablet coating machine parts include:
1. Coating Pan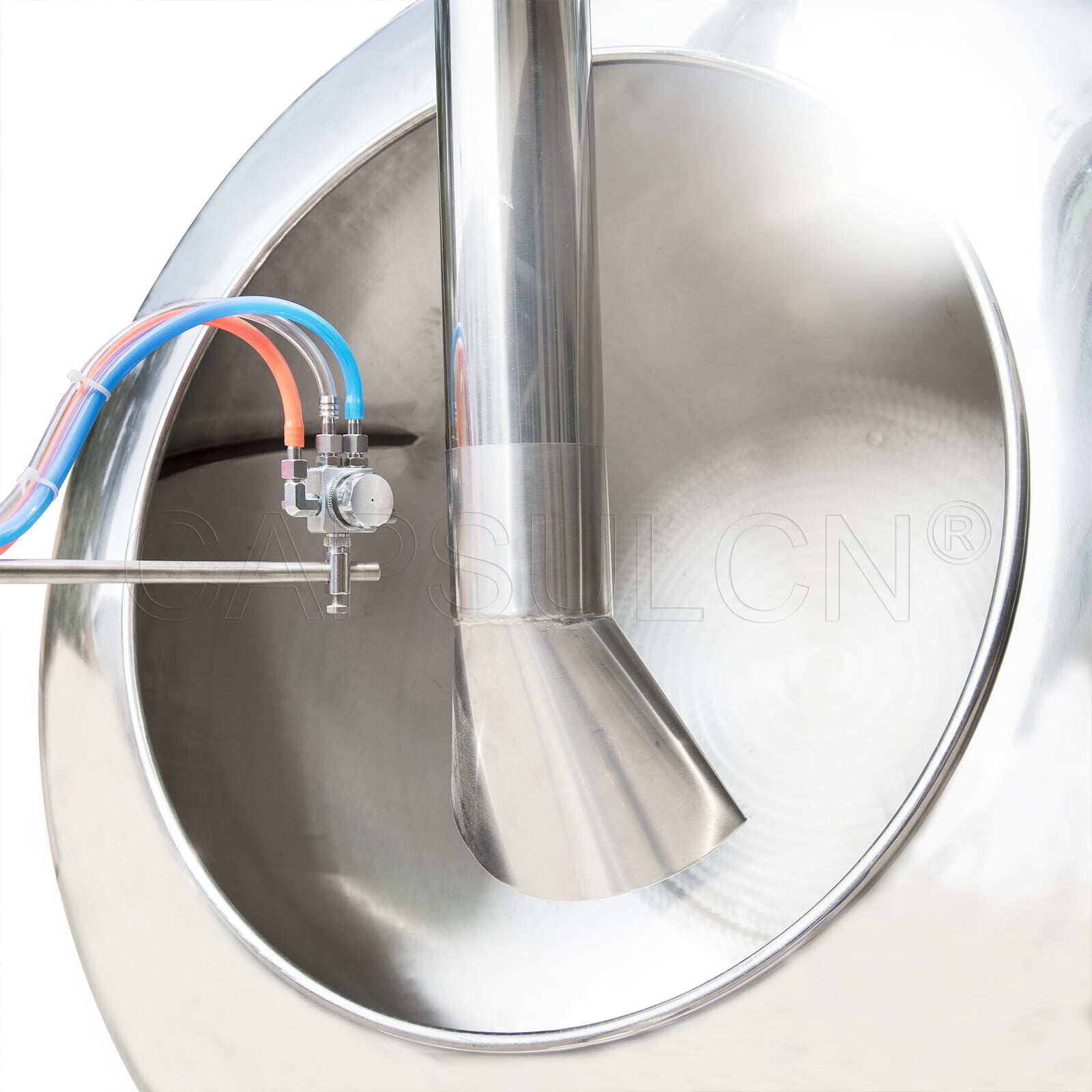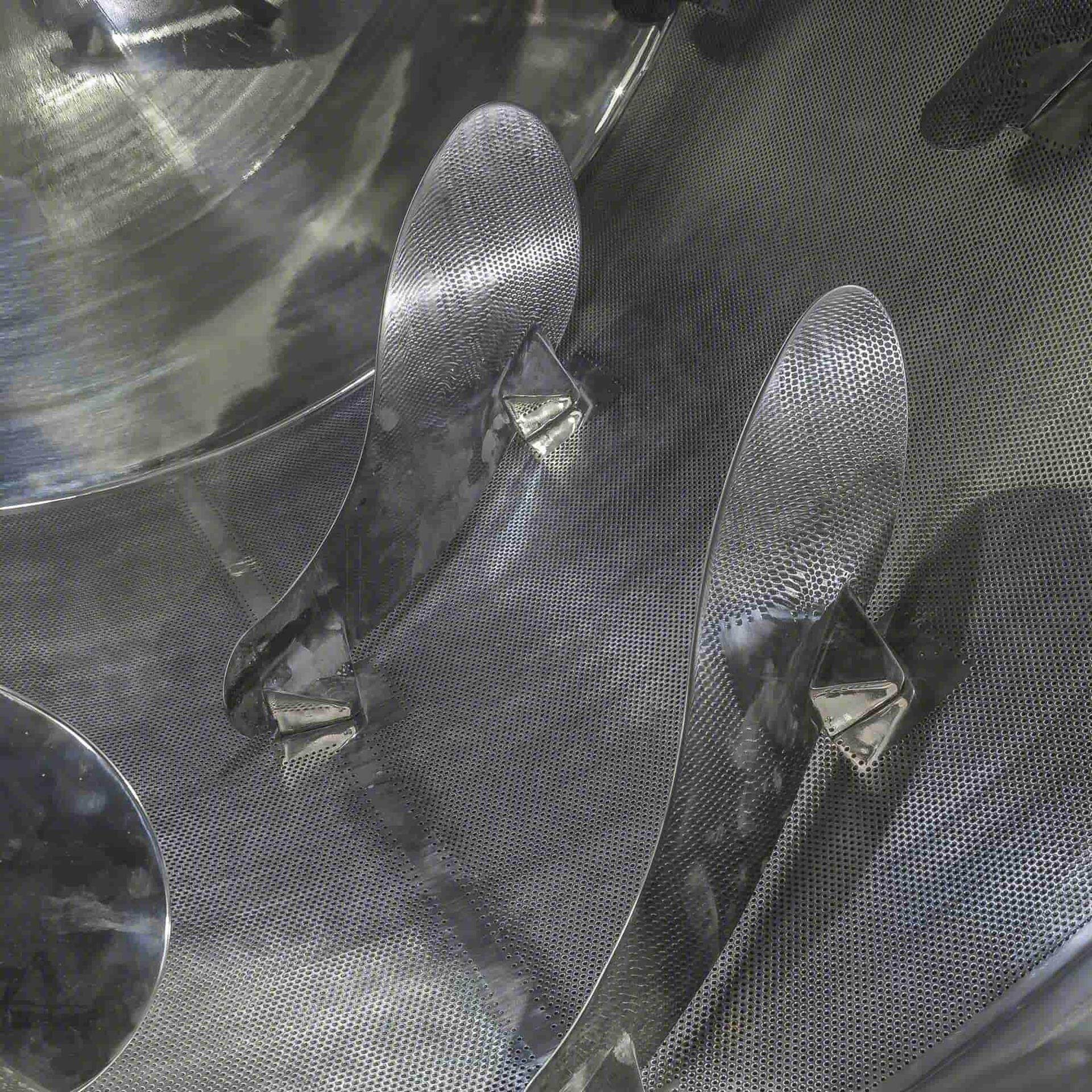 The coating pan is a rotary drum that holds the tablets and distributes the coating solution evenly. The pan is usually made of stainless steel and is designed to tilt at an angle, allowing the tablets to tumble and mix with the coating solution.
Most standard coating pans provide a straightforward coating method, so they come in a simple pan with a smooth surface. Perforated pans, as the name suggests, are engineered with a drum with perforations. Also, these coating pans feature internal mixing baffles. This helps to achieve more efficient coating results and better-quality tablets.
2. Spray System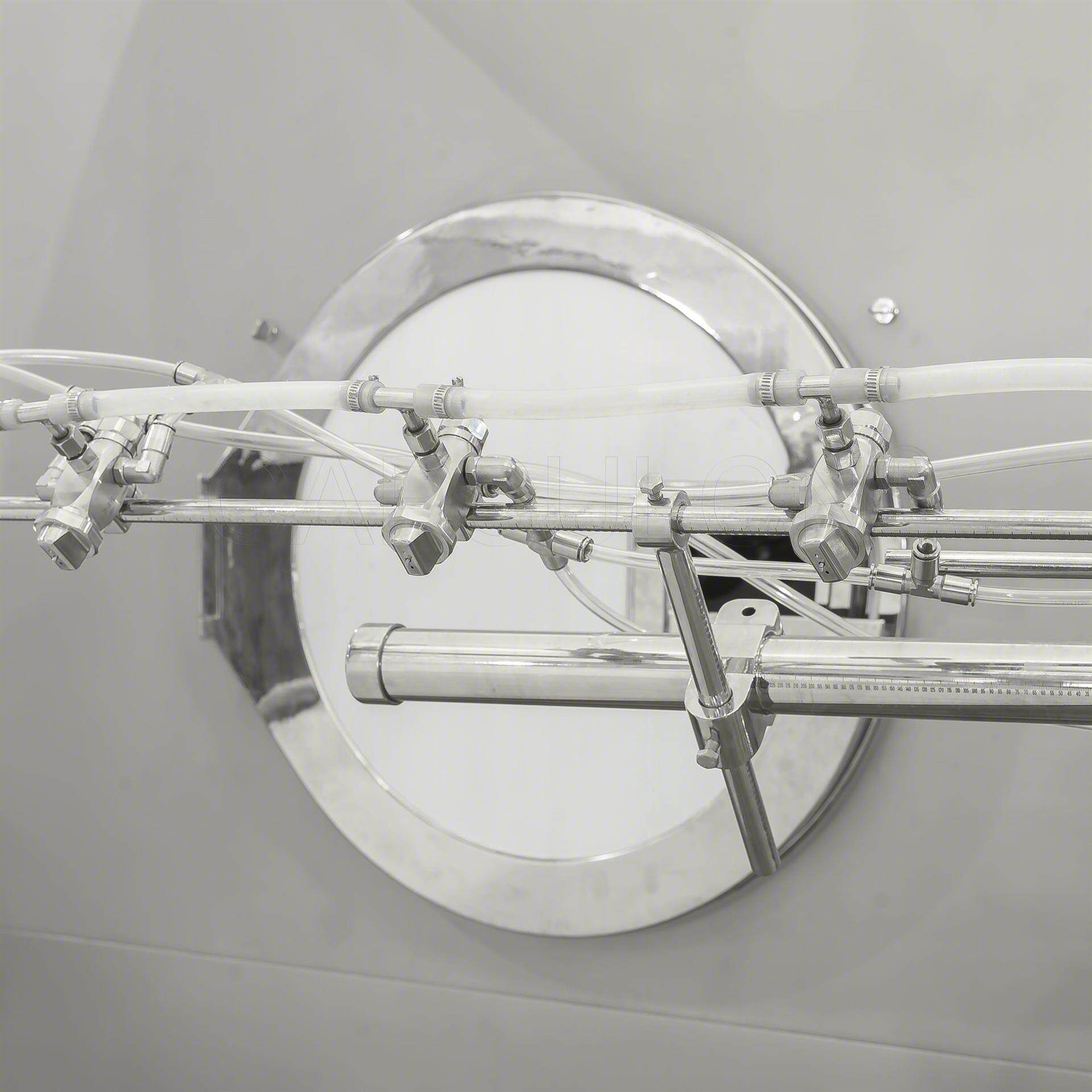 The spray system is one of the critical tablet coating machine parts. It plays a big part in the coating process. This system is used to apply the coating solution evenly onto the tablets. It typically has a spray gun mounted inside the coating pan. The spray nozzle produces a fine mist of the coating solution to coat tablets.
The spray system may consist of one or a set of atomizing spray guns, depending on the equipment design and your production needs. The spray guns are connected to a solution tank via a pump and hose.
3. Peristaltic Pump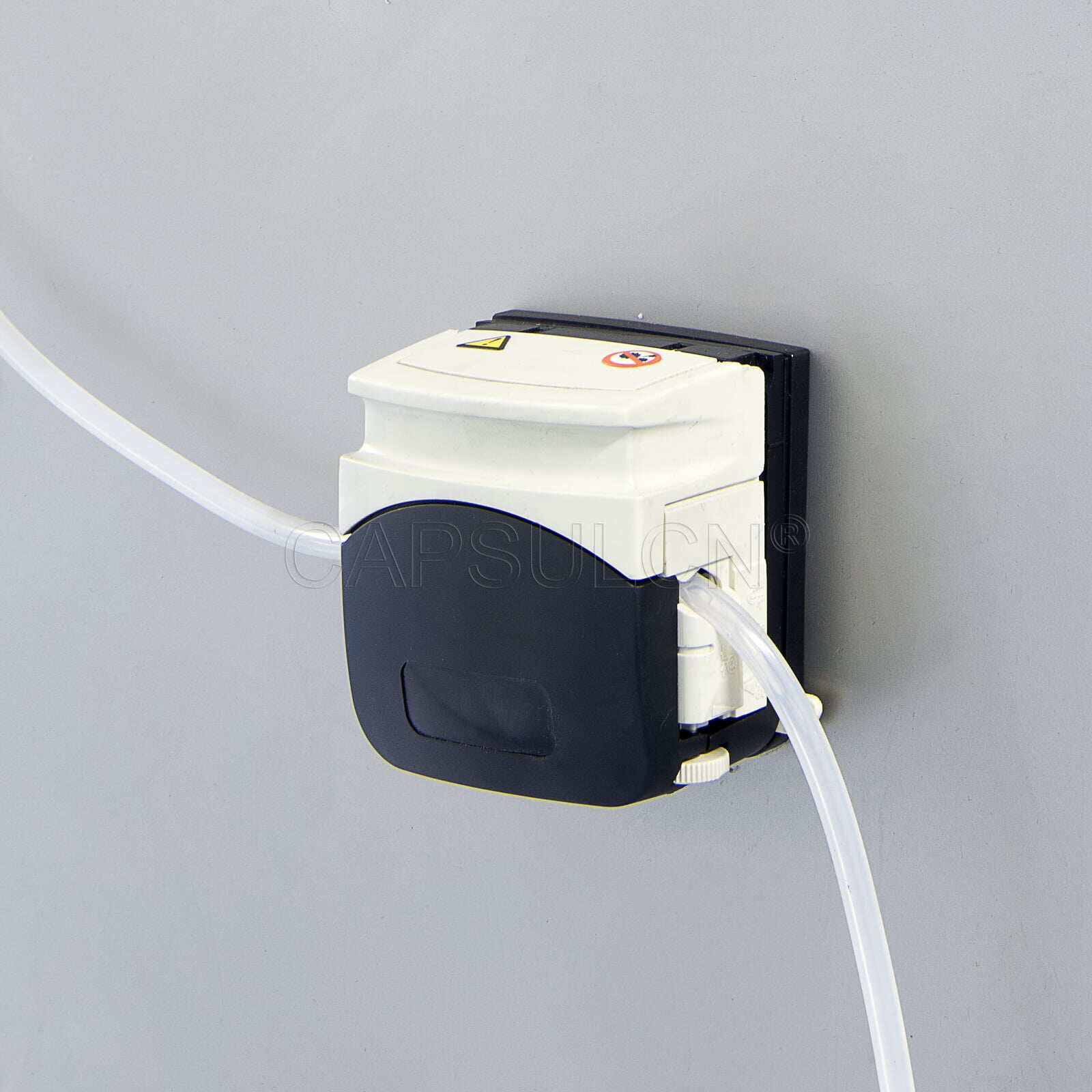 The peristaltic pump works to convey the coating solution to the spray system. It is an important component of a tablet coating machine, as it controls the flow rate of the coating solution. This pump operates by compressing a tube containing the coating solution, creating a vacuum that draws the solution into the pump and then expels it through the spray guns onto the tablets in the coating pan.
4. Solution Tank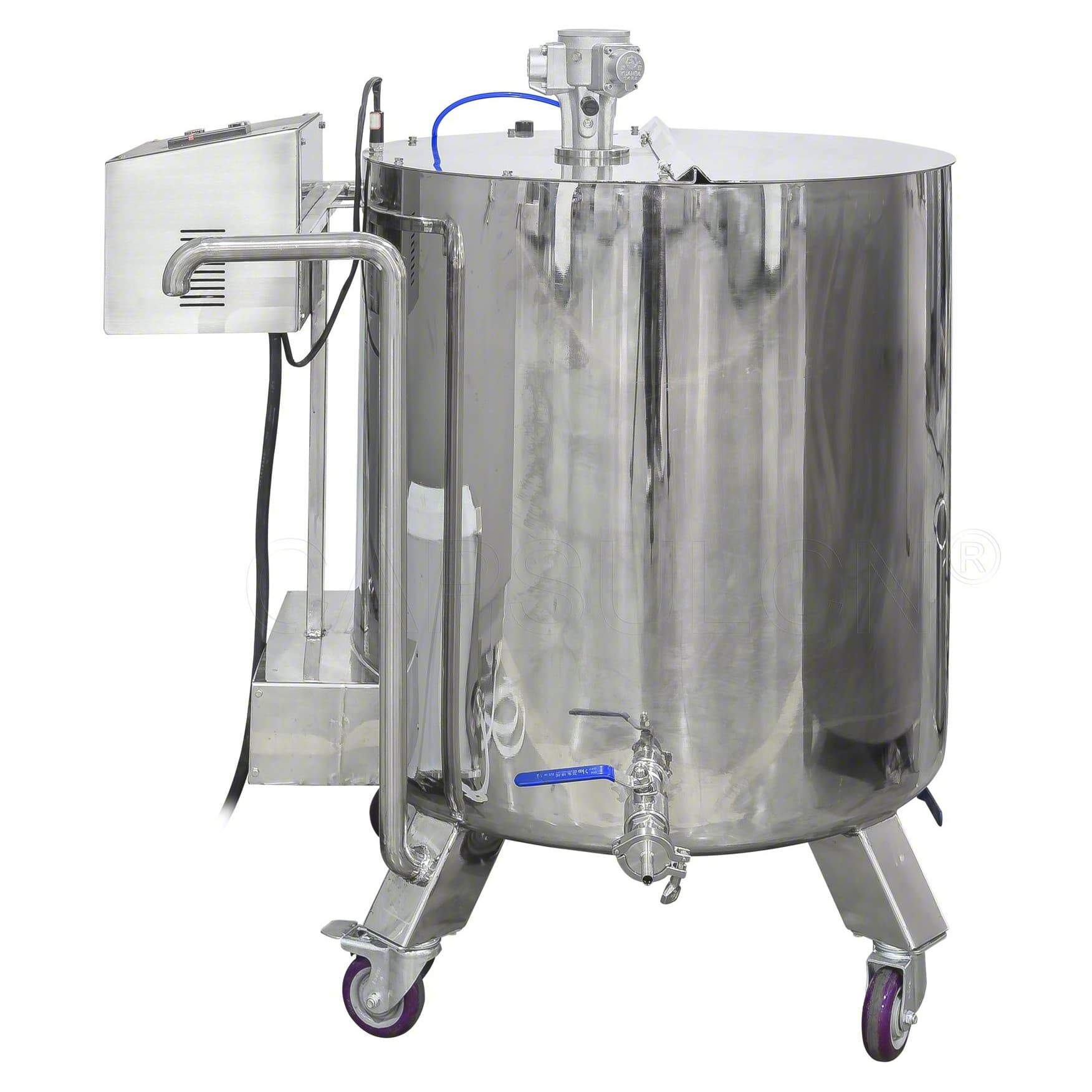 The solution tank is designed to hold the coating solution. It provides a constant supply to the peristaltic pump. The solution tank of some tablet coating machines may have a heater and a mixer to ensure that the solution is well-mixed and at the correct temperature.
5. Process Air Handling System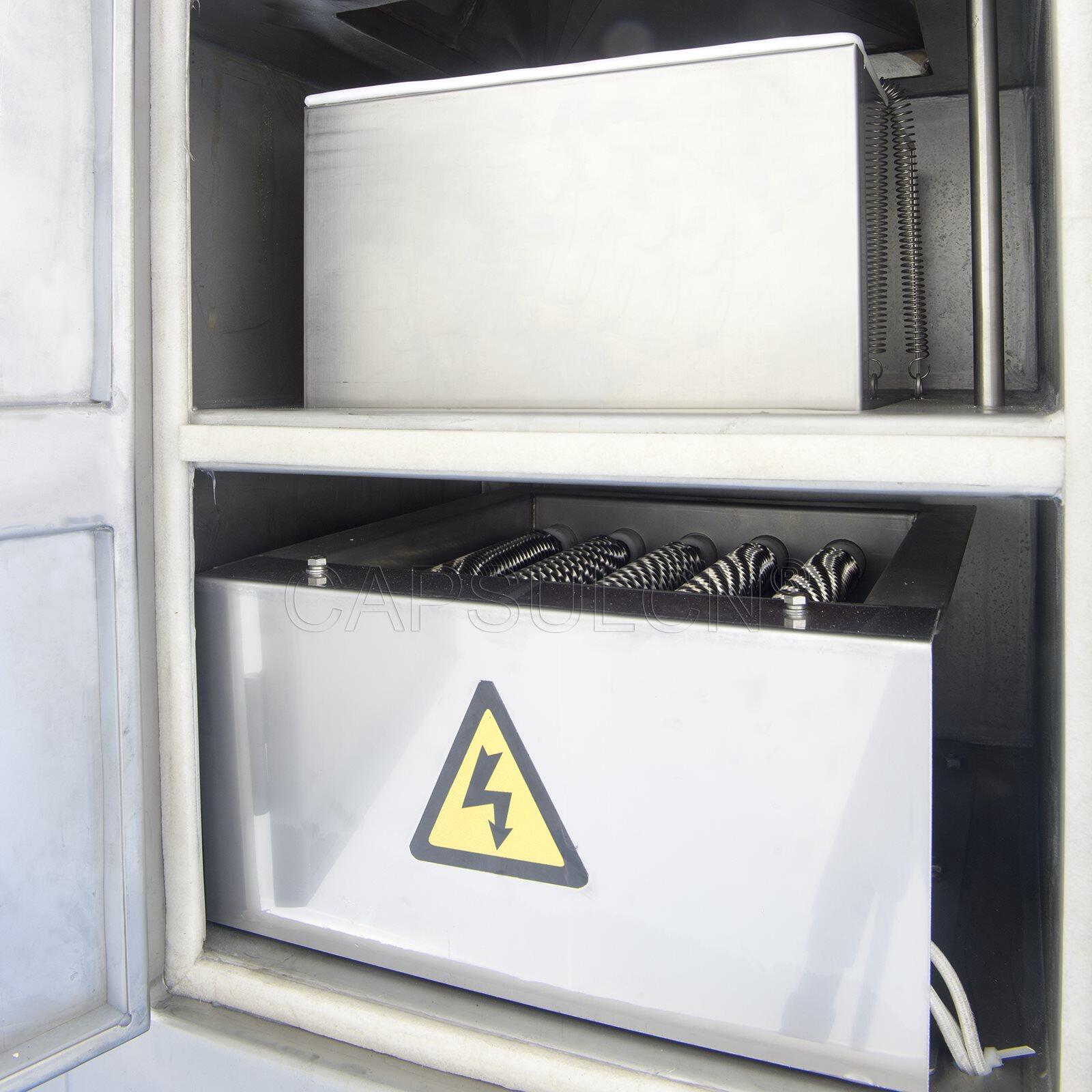 The process air handling system performs multiple functions. It typically includes a heating element and a dehumidifier. These components control the temperature and humidity of the heated air used to dry the coated tablets.
Further, this system is responsible for filtering the air and providing a clean environment for the coating process. So, it often comes with a HEPA filter to remove any airborne contaminants and a blower fan to circulate the air within the coating pan.
6. Exhaust System
The exhaust system is designed to remove any solvent or water vapor produced during the coating process. This system typically includes a blower fan and a duct to direct the exhaust air outside the machine.
The exhaust fan generates a negative pressure within the coating pan. It pulls the process air through the tablet bed, carrying away any evaporated moisture or solvent.
7. Control System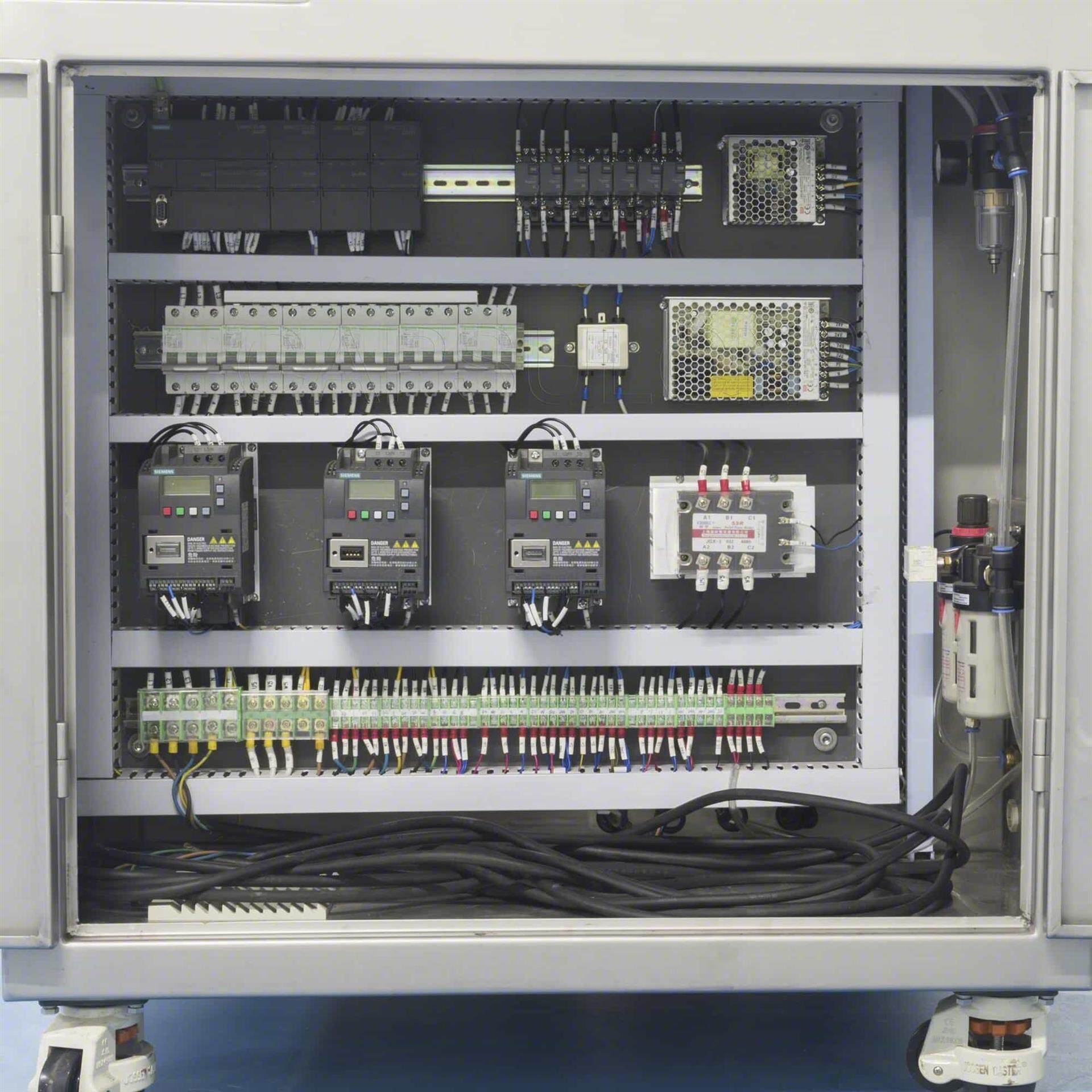 The control system is one of the most important tablet coating machine parts. It functions to monitor and control various tablet coating process parameters, such as temperature, humidity, speed, flow rate, spray pressure, and more.
This system may include PLC-based HMI displays, sensors, controllers, or software to ensure the coating process is consistent and repeatable.
8. Electric Motors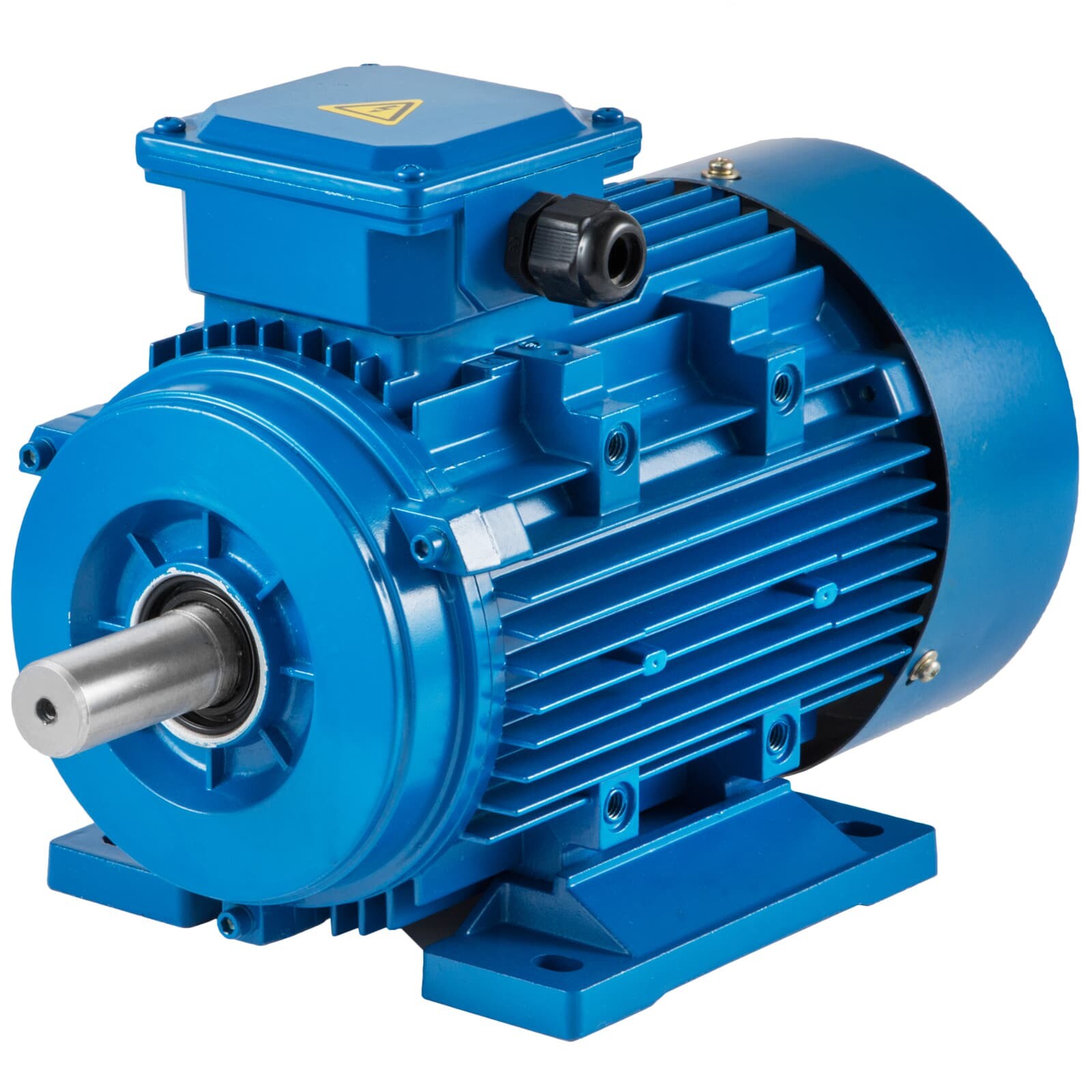 Electric motors are one of essential tablet coating machine parts. They are used to drive various equipment components, such as the coating pan, peristaltic pump, spray system, and air handling systems.
These motors are typically high-performance units. They are designed to operate under challenging conditions, such as high humidity and temperature. The size and power rating of the motor depend on the coating pan's size and weight, the flow rate of the coating solution, and other specific requirements of the machine.
9. CIP (Clean-In-Place) System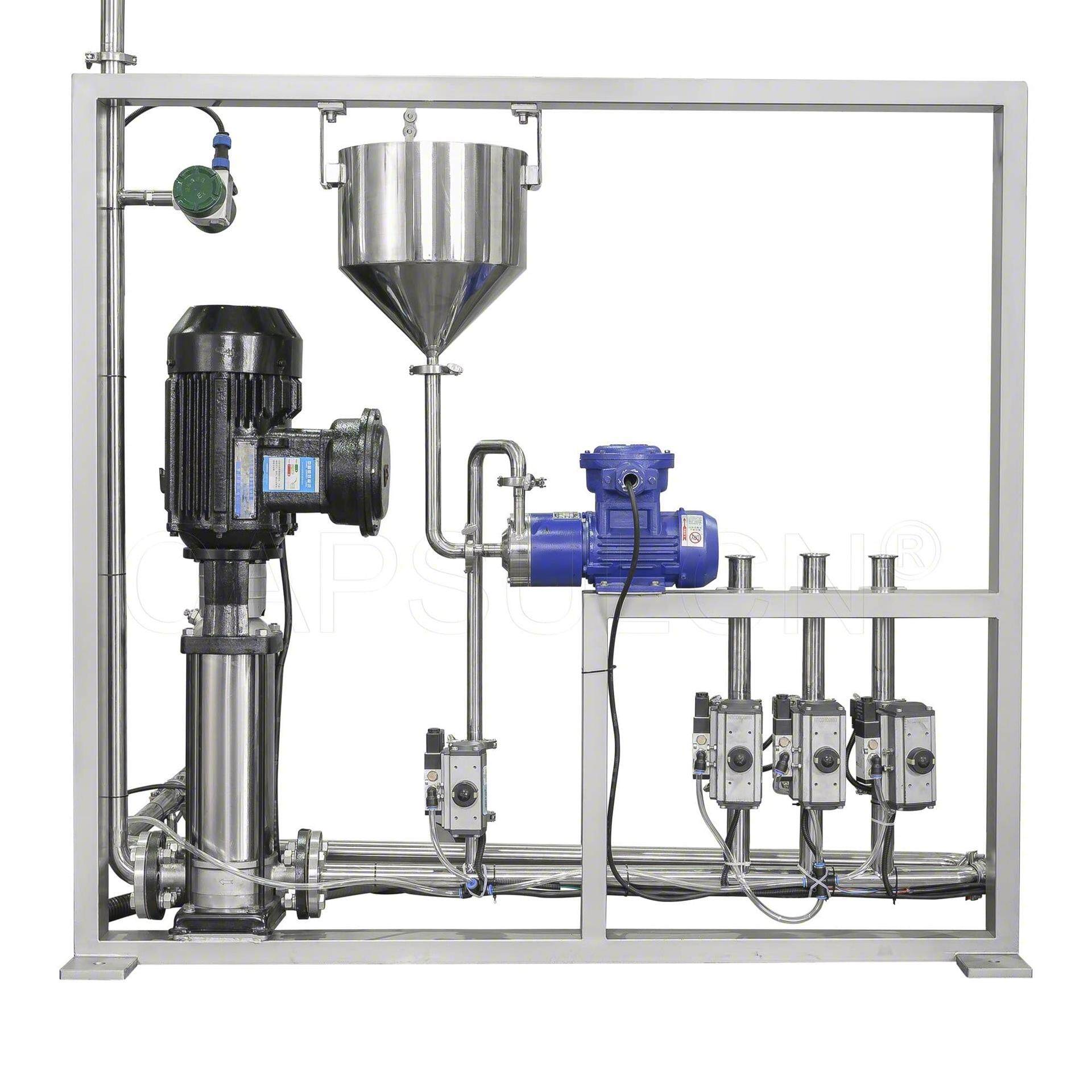 The CIP system is used to clean the tablet coating machine after the coating process is completed. This system typically involves circulating a cleaning solution through the machine and its various components to remove any residual coating material or contaminants.
This system is an automated process. It reduces the need for manual cleaning and helps to minimize the risk of contamination. If you plan to invest in an automatic tablet coating machine, the CIP system is an essential part. It can maintain the hygiene of the coating process and ensure the quality of your finished product.
Tablet Coating Machine Specifications
Given the wide range of options available in the market, selecting the right tablet coating machine can be overwhelming. If you have no clue to pick out the equipment that best suits your business, we're ready to navigate you in the purchase journey.
With years of industry experience, we deeply understand the different types of tablet coating machines available and their unique features. Whether you are a small-scale operation or a large-scale pharmaceutical business, at iPharMachine, we have a range of tablet coating machines that cater to various needs and budgets.
Below are the specification charts of our tablet coating machines.
Standard Coating Pans - BYC Series Tablet Coating Machine Specifications
| | | | | | | |
| --- | --- | --- | --- | --- | --- | --- |
| Model | BYC-300 | BYC-400 | BYC-600 | BYC-800 | BYC-1000 | BYC-1250 |
| Capacity | 1-3kg/cycle | 2-5kg/cycle | 8-15kg/cycle | 30-50kg/cycle | 50-70kg/cycle | 80-150kg/cycle |
| Motor Power | 0.37kw | 0.37kw | 0.75kw | 1.1kw | 1.5kw | 2.2kw |
| Blower Power | 60w | 60w | 100w | 200w | 200w | 370w |
| Heating Power | 1.4KW | 1.4KW | 2kw | 3KW | 4KW | 6kw |
| Pan Volume | 1L | 1L | 5L | 8L | 10L | 20L |
| Rotational Speed | 0-46r/min | 0-46r/min | 0-40r/min | 0-32r/min | 0-32r/min | 0-28r/min |
| Weight | 49KG | 50KG | 150kg | 280KG | 300KG | 500KG |
Perforated Coating Pans - BG Series Tablet Coating Machine Specifications
Model

BG-5H

BG-20H

BG-80H

Diameter / Capacity

Ф300/1L

Ф380/3L

Ф480/5L

Ф520/5L

Ф580/10L

Ф680/20L

Ф680/10L

Ф750/40L

Ф930/80L

Rotational Speed

0-30rmp

0-25rmp

0-30rmp

Exhaust Fan Airflow

2500m³/h

3517m³/h

5268m³/h

Heated Airflow

504 m³/h

1200m³/h

1685m³/h

Temperature

Max.80℃

Max.90℃

Max.90℃

Main Motor

0.37kw

0.75kw

1.5kw

Dimension (L x W x H)

1250x900x1700mm

1050x960x1800mm

1300x1315x2000mm

Weight

750kg

625kg

800kg
The Bottom Line
In a nutshell, understanding the different tablet coating machine parts is essential for boosting your production efficiency and producing high-quality tablets. At iPharMachine, we have a team of experts who can help you choose the best machine to level up your business. Contact us today to learn more!
Leave your comment
Also Offers
New Arrival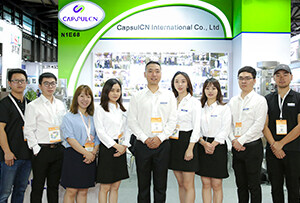 Our Team
As an expert in the pharmaceutical and pharmaceutical packaging industry, iPharMachine has provided solutions for hundreds of pharmaceutical and health product manufacturers for 17 years. By visiting customers, we get good reviews from our customers.