Tube Sealing Machine DF-20: Product Description & Main Parameters
- Tuesday, July 2, 2019
Product Description
Thanks for choosing DF-20 series soft-pipe sealer. This sealer applies to toothpaste-shaped pipe of plastic and compound plastic material with diameters range from 8mm to 55mm, and length range from 60mm to 220mm.
Application
Applicable to food, medical, daily makeup and still some others with soft-pipe packing, such as, toothpaste, ointment, ink, hair jel, juice, painting, and glue.
Features
The shield of the equipment is made of stainless steel.
The temperature and the sealing time are adjustable according to the material of the soft-pipe.
It is applicable to the place where air supply and 220 voltage electricity are available.
It is operation friendly and reliable. It can be used in the stream line or operated independently.  
Place a date printing device at the sealer if necessary.
The grains on the clips are changeable. You can choose vertical grain, slanting grain, rectangles grain, or curved grain. The clips coming out of the factory with the vertical grains on them.
Main parameters
Power: 220V  30W
Air supply: 0.1m3/min   0.4mpa
Sealing speed: 5-20times/minute(depends on the materials)
Sealing temperature: 0-300℃(Adjustable)
Sealing diameter: 8-55mm
length of the soft pipe: 60-220mm
Dimension: 280×350×550mm
Weight: 35KG
Leave your comment
Also Offers
New Arrival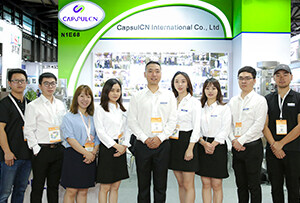 Our Team
As an expert in the pharmaceutical and pharmaceutical packaging industry, iPharMachine has provided solutions for hundreds of pharmaceutical and health product manufacturers for 17 years. By visiting customers, we get good reviews from our customers.