Best 5 Vibro Sifter Machine Manufacturers
- Friday, December 30, 2022
If you work in the food, chemical, or pharmaceutical sectors, sieving or sifting process is one of your responsibilities —separating particles of various sizes. But how can you do this?
Several apparatuses, tools, and machinery can do this task. The Vibro Sifter Machine is one of them. It works by sifting and sieving medicinal particles of various sizes.
This blog offers a list of some of the top manufacturers in the world to assist you in finding your manufacturer partners.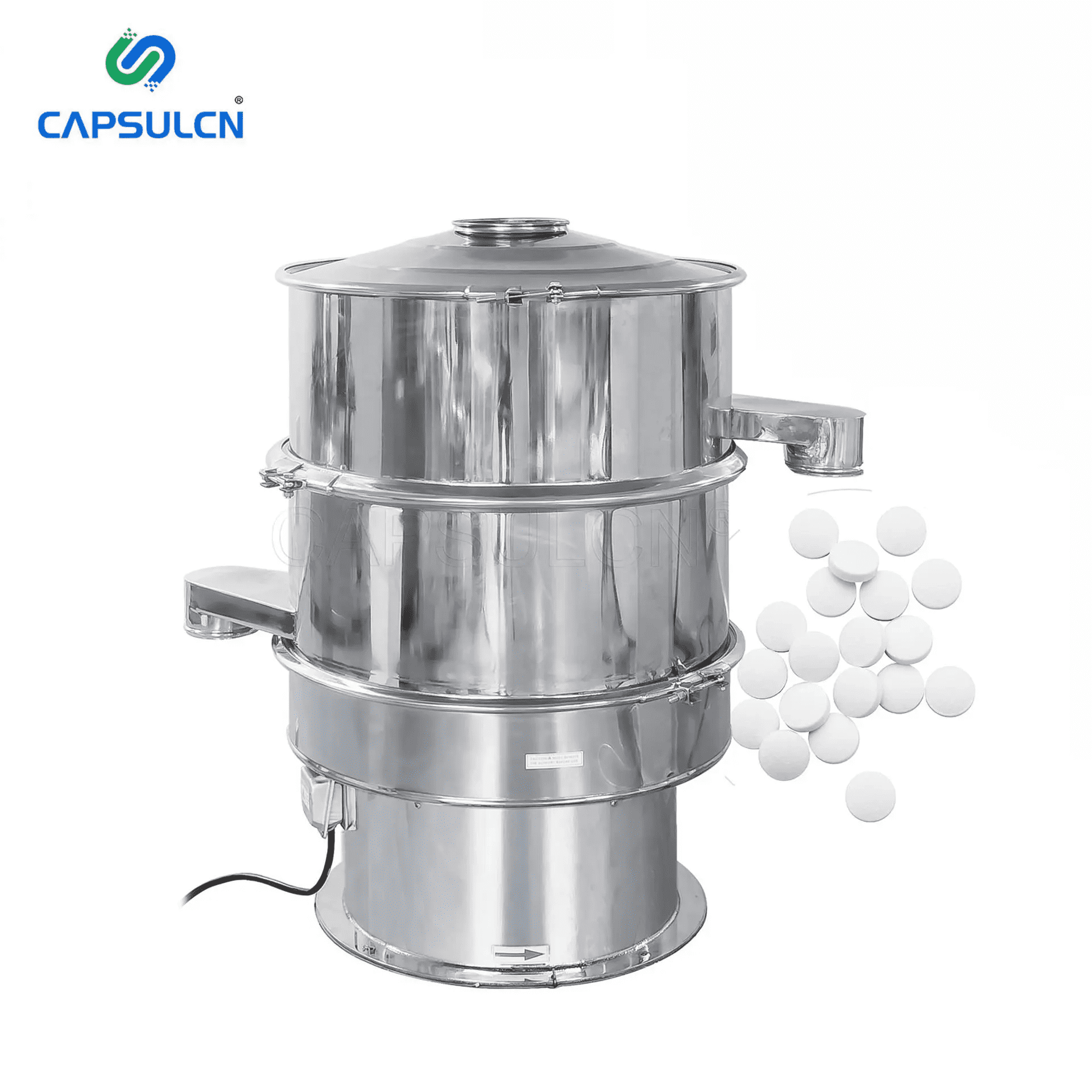 1. Senieer
Company Introduction
With its headquarters in China and a 34-year specialization in solid dosage forms, Senieer is a global leader in one-stop smart pharmaceutical production solution specialists. Senieer will provide a unique design for your project based on your process and layout specifications. Over the course of 34 years, we solved several process issues for clients as process equipment.
Senieer can enhance the process test support for your top equipment selection. Create the best equipment possible according to your process specifications. Because only people who are knowledgeable about the process and the specifics can create goods larger than the sum of their parts. Senieer assists you in processing pharmaceuticals, health products, food, fine chemicals, and feed solutions through our cutting-edge, globally applicable process solutions.
Top-tier spare parts manufacturers like Siemens, Festo, ABB, Sefar, Schlick, Spirax Sarco, etc., are imported by Senieer. Exceptional additional value and quality assurance.
Bring pharmaceutical productivity to another level with a 4.0 industry solution from a pharmaceutical firm. Let Senieer bloom and support your business if you need any Senieer assistance.
Product Highlights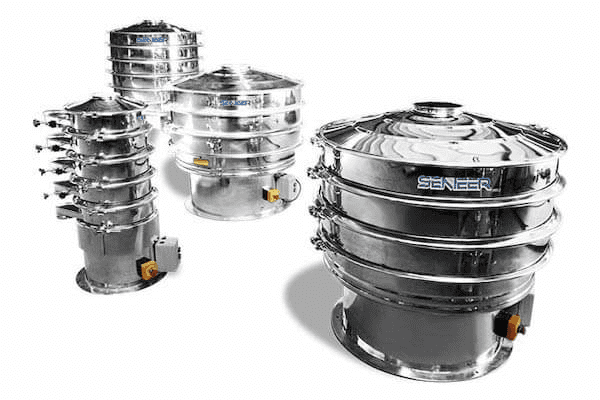 The Senieer Vibro sifter, also known as a circular vibrating screen or a rotary vibrating screen, is the best for separating and screening out powders and grains. The following are some of the Vibro sifter machine models offered by Senieer:
1. Single Layer Vibro Sifter Machine
2. Double Layers Vibro Sifter Machine
3. Three Layers Vibro Sifter Machine
Let's explore the key advantages of using Senieer Vibro sifters in more detail.
1. Quality sifting: Vibro sifters have a strong screening performance, which helps in the quality sifting process by eliminating dust or unwanted particles from the needed aggregate.
2. Automation friendly: One advantage of vibration-based separation screens is their automation-friendliness.
3. Portable design: The lightweight aluminum structure and portable design of Senieer Vibro Sifter Machines make them easy to move and set up in different locations. The design makes it easy to use and handle as well.
Whichever Senieer model you choose, they all provide advantages that will help you achieve your goals for any application you have!
Their product features:
A broad spectrum of screening.
Anti-clogging mesh
Sorting in one or more layers.
High-performance, special screening.
Environmental and economical.
2. iPharmachine
Company Introduction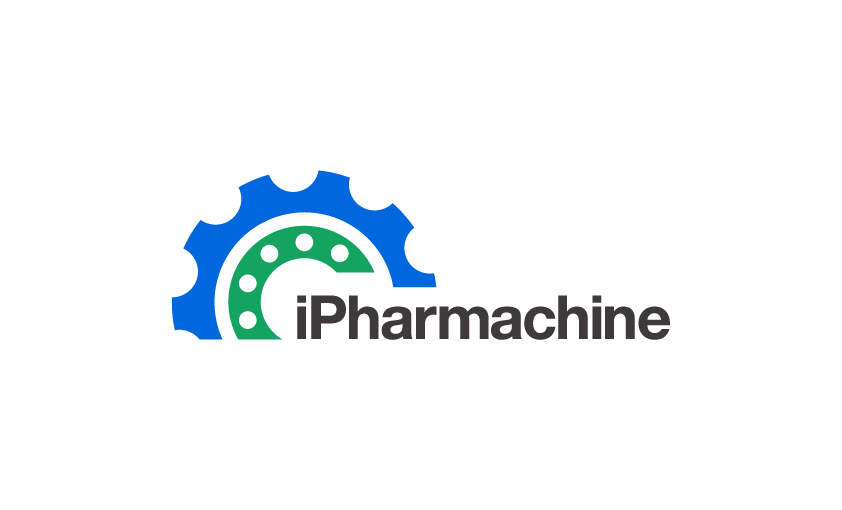 The leading maker of empty capsules and capsule-filling equipment worldwide is iPharmachine. iPharmachine has a long history of producing capsules and accompanying machinery, and it has a number of patented inventions in this area. iPharmahine, a company specializing in research and development, offers pharmaceutical engineering solutions.
For 29 years, iPharMachine has served as a solution provider for hundreds of pharmaceutical and health product manufacturers as a leader in the pharmaceutical and pharmaceutical packaging sector.
Chinese pharmaceutical production and packaging businesses have grown quickly in recent years. China is currently the second-largest manufacturing region, behind Europe.
A business by the name of CapsuleCN first used manual encapsulators. They exclusively provide services to tiny pharmaceutical firms. Together with their business partners, they develop and eventually take the lead in China in the sector.
Their engineers labor diligently to develop in order to maintain the equipment up to date. They merged Chinese industrial prowess with German technology. And lastly, they were successful in creating a number of groundbreaking items.
Product Highlights
The variety of powder sifter machine product lines offered by iPharmachine is one of its highlights:
Their SY and CXZ models of sifter machines are ideal for various applications. IPharmachine can always match your expectations, whether you need a tiny, lightweight laboratory separator or a high-accuracy fine powder screening machine.
The remarks of Powder Sifter Machine SY Series: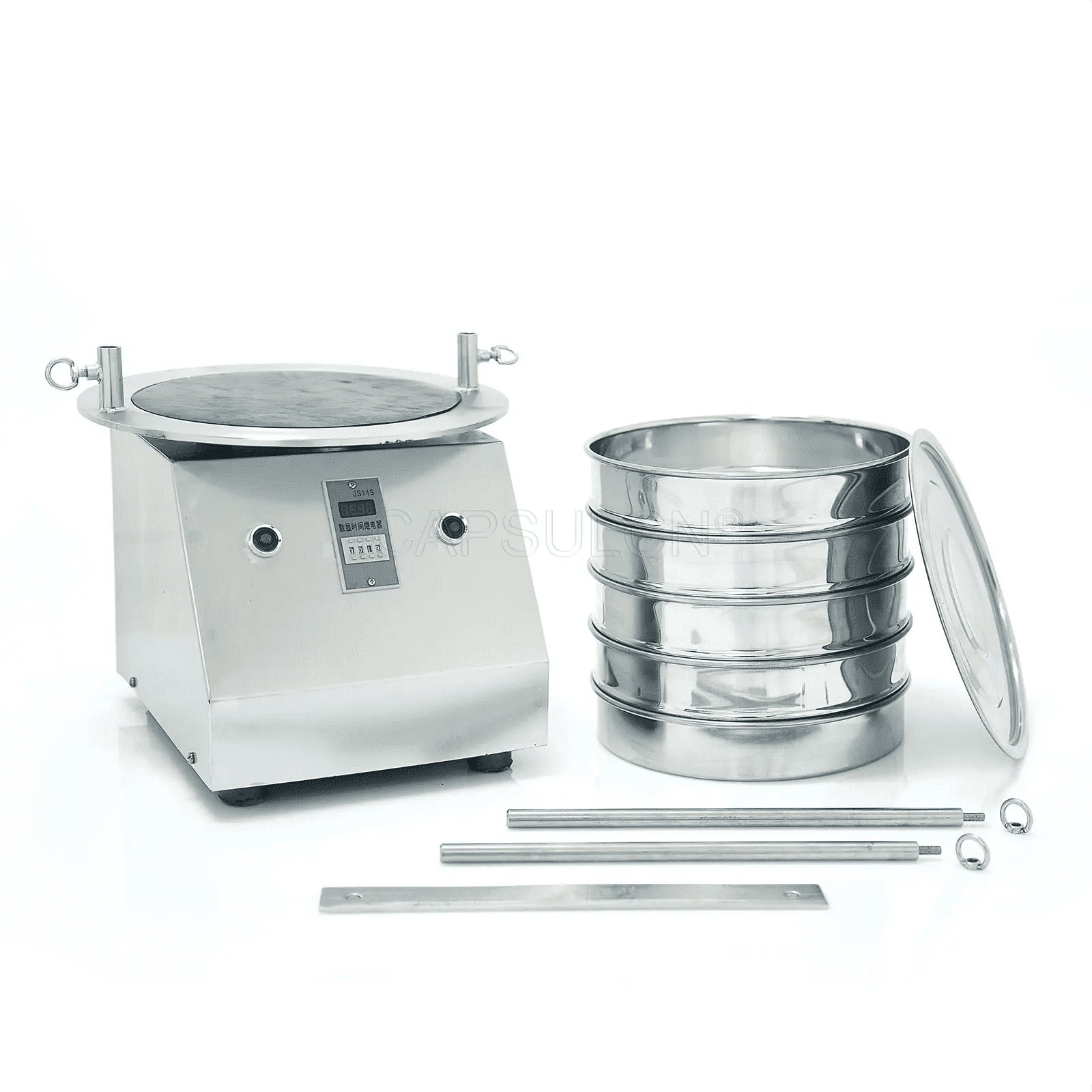 Holds up to five frames (four screens) with the default configuration.
The screen's mesh can be modified in response to requests.
Quiet and easy to maintain.
There are brushes of various sizes for various capsules.
Stainless steel SS316L is used for all contact points.
The remarks of Powder Sifter Machine CXZ Series: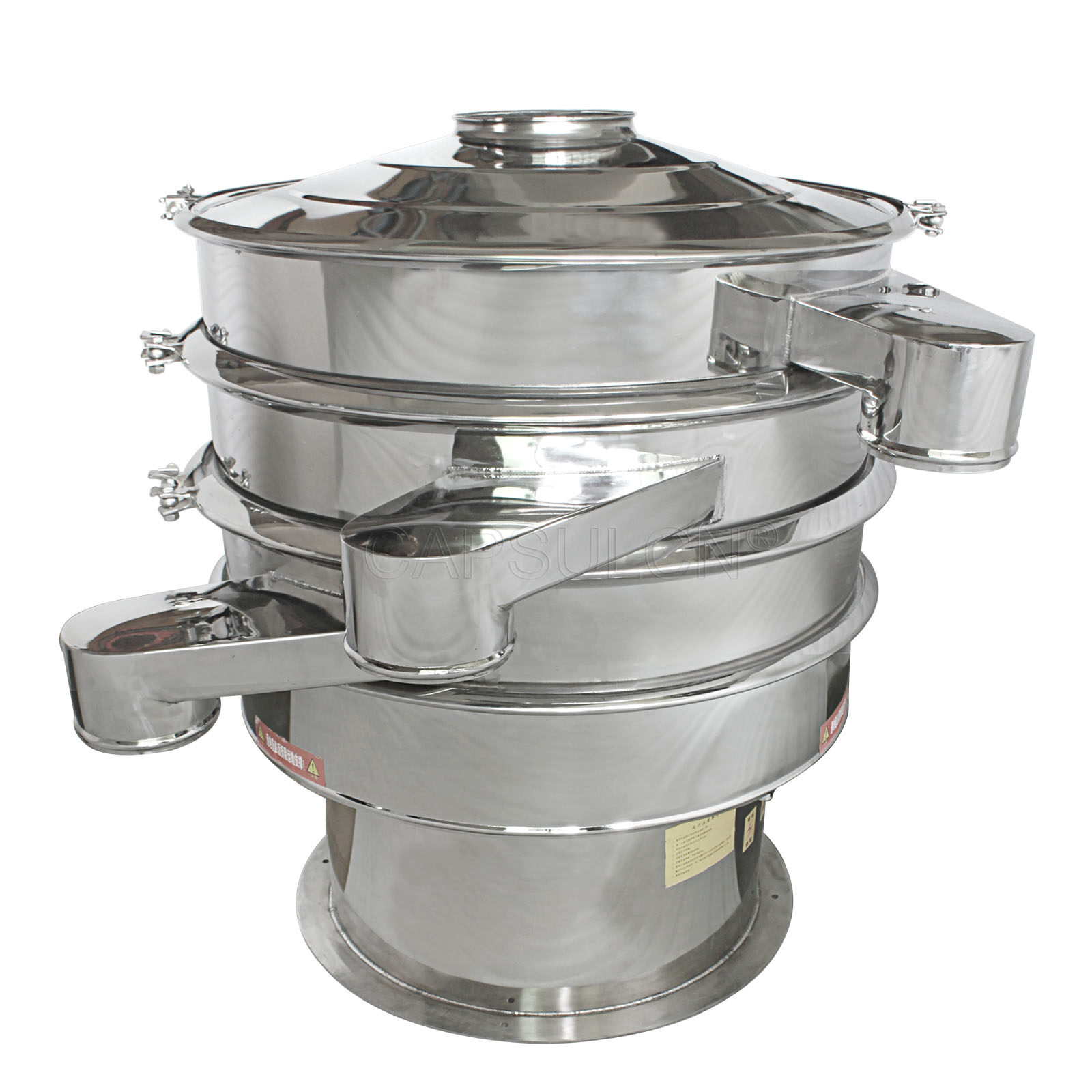 A very accurate rotary sieve machine can handle granular and mucous materials.
It took 3 to 5 minutes to remove this rotating sifting device to adjust a net.
The rotary sieve machine is sturdy and well-designed and can operate constantly.
Materials on several levels can be sieved simultaneously using rotary sifting machines.
3. Jiangyin Baoli Machinery
Company Introduction
Since its founding in 2004, Jiangyin Baoli Machinery Manufacturing Co. Ltd. has benefited from the utilization of international cutting-edge technology, strong financial resources, skilled labor, and comprehensive processing and testing equipment. Production of all types of cutting-edge crushing and mixing machinery with exports to North America, Europe, and Asia.
When providing first-rate products and doing our tasks, the business pays attention to the development of long-term client relationships. We have seen the growth of many of our customers. We fully think that engineering design, research and development tests, equipment manufacture or installation, or any other little details, demonstrate quality and efficiency.
Product Highlights
The vertical vibrating motor, screen bottom, grid frame, sieve chamber, rubber vibrating bowl, and all fasteners make up this industrial powder vibro screener sieving machine. It has a straightforward structure, is simple to use and maintain, runs quietly, has a nice finish, is widely applicable, and may be used for sorting.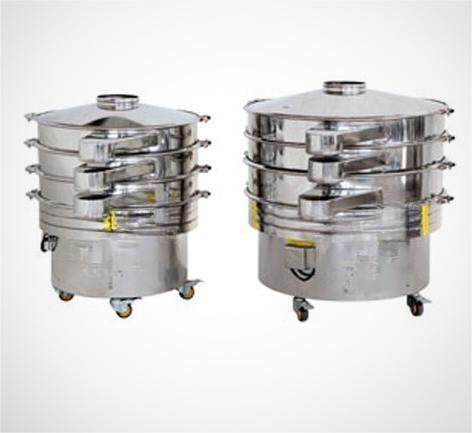 Vibro Screener Specifications:
1. Efficiency in screen separation and accuracy in filtering.
2. Screen changes quickly and adaptably.
3. Simple to use and maintain.
4. You have the option of choosing the feeding direction.
5. Environmental protection without dust pollution.
4. Jubao Intelligent Manufacturing
Company Introduction
After more than ten years of rapid growth, Jubao Intelligent Manufacturing Co., located in Xinxiang city, the center of China's vibration screening sector, has emerged as a market leader. Jubao offers more than 2000 sets of screening systems and equipment each year to hundreds of clients in China and other countries.
Currently, more than 2000 pieces of standard and customized equipment may be produced annually. Our manufacturing gives our sales growth great support.
Our dust-free conveying system can transport all powder and granules and achieve a dust-free effect. A vibrating separator may be used to classify, grade, and filter food, chemical, metal, mining, and other industries.
Product Highlights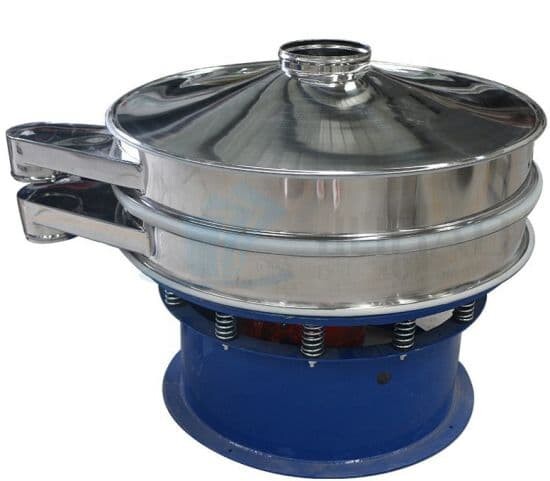 Regarding the Vibro sifter machines from Jubao, they have a large selection and have divided them into two categories:
1. Round Vibrating Separator
2. Rectangular Vibrating Separator
The single deck vibrating screen is a rotating screen with one layer and one mesh size at two outputs for the sifting and grading of two distinct types of powders or granules. Jubao also provides a variety of models to choose from. Check out their website to see.  
5. Yinda Machinery
Company Introduction
Since many years ago, Yinda has produced mills, mixers, vibrating screens, drying ovens, and packaging machinery widely utilized in the food, chemical, and pharmaceutical industries and are available in various sizes and capabilities.
By providing high-quality, high-performance machinery, Yinda promotes trouble-free, efficient production processes, increases our clients' productivity and profitability, and preserves machine availability and durability.
Also available to you from any location in the world are consulting services, sourcing, engineering, and technical support. Vibro Sifters are available from Yinda Machinery, a prominent producer and factory in China, in a variety of sizes, capacities, and optional attachments.
Product Highlights
This Yinda Vibrating Screen Machine is specially designed according to GMP standards and made of full stainless steel. Yinda Vibrating Screen Machine promotes the material in three dimensions through the up and down vibrating force of the vibrating motor, pushing the material forward in a spiral shape and then discharging it through the discharge opening.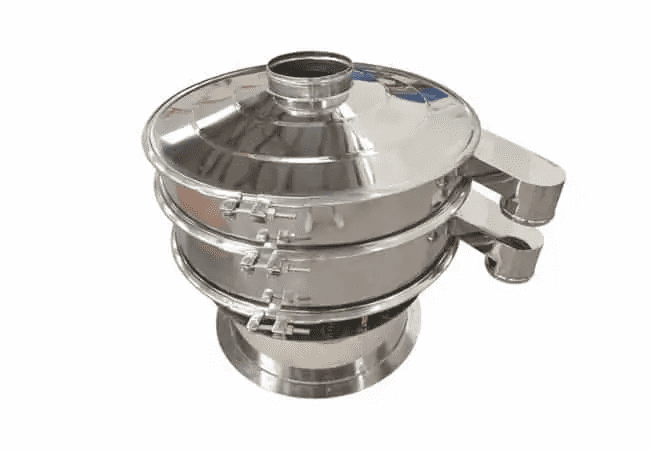 Features:
High efficiency, well-designed, and durable.
Any powder and viscous liquid can screen.
Easy to change the screens.
The mesh does not clog, the powder does not fly, and it can be screened up to 500 mesh, 0.028mm.
Final Remarks
Technically, much research is required before buying a Vibro sifter machine. They naturally come in a range of forms, sizes, patterns, and uses. With this post, we have provided important information for your search for the top manufacturer and a list of the top 5 Vibro sifter machine manufacturers. We guarantee at iPharmachine that we are the best manufacturer and supplier of Vibro sifters. Contact us if you have any questions.
Leave your comment
Also Offers
New Arrival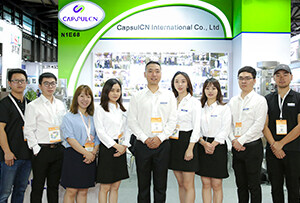 Our Team
As an expert in the pharmaceutical and pharmaceutical packaging industry, iPharMachine has provided solutions for hundreds of pharmaceutical and health product manufacturers for 17 years. By visiting customers, we get good reviews from our customers.