Top 5 Blister Packaging Machine Manufacturers In The UK
- Friday, September 15, 2023
The blister packaging market in the United Kingdom has grown significantly in recent years. It is expected to continue expanding at a remarkable rate of 3.84% annually until 2028. This increase in demand is driven by the country's growing focus on food safety and medical adherence.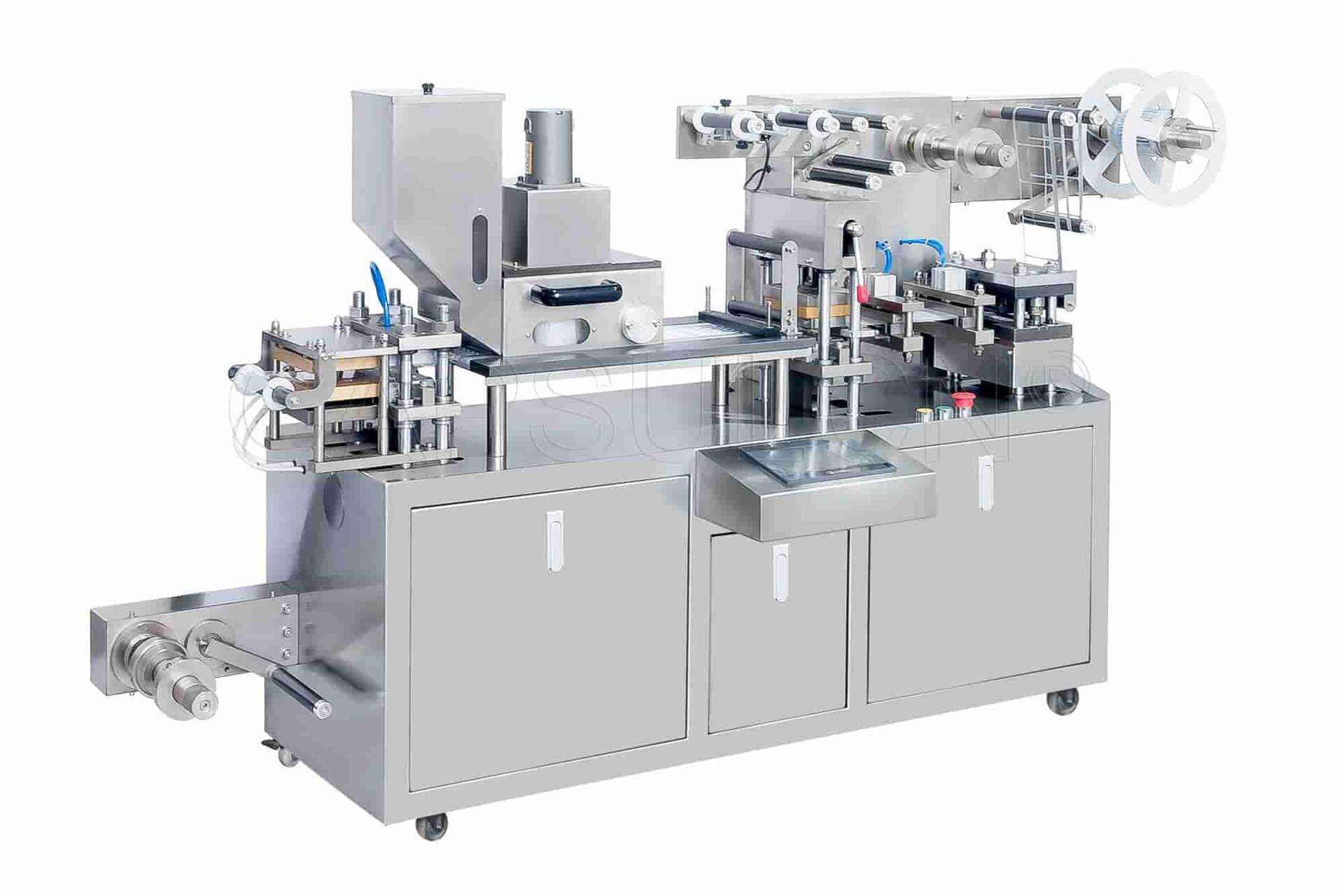 Blister packaging is popular in many industries, such as pharmaceuticals, consumer goods, and food. This packaging method offers advanced safety features. It also helps with patient compliance and child resistance. The key players in this market continually invest in improving their blister packaging lines to meet evolving regulations.
Are you in the UK market for a high-quality blister machine? You've come to the right place! We've curated a list of the top five blister packaging machine manufacturers in the UK. Let's explore their offerings and find the perfect fit for your needs.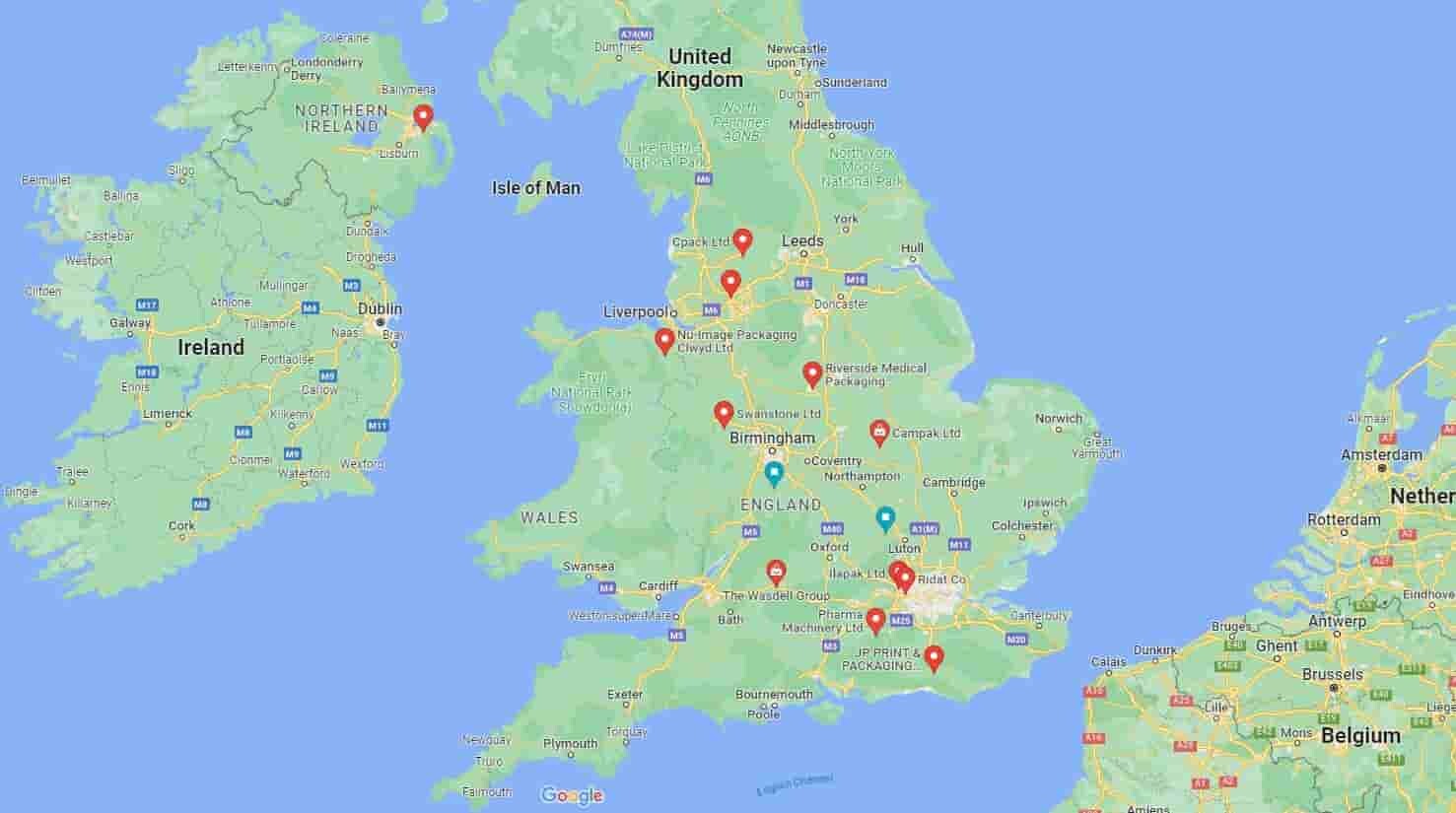 Top 5 Manufacturers of Blister Packaging Machines in the UK
Now, let's delve into five manufacturers that have established themselves as leaders in the industry. The blister packaging machines offered by these manufacturers have unique features and benefits. So, you can source one that best suits your business.
#1 IMA Swiftpack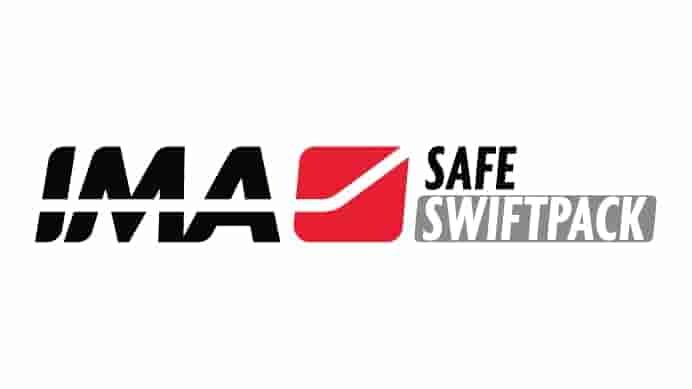 Company Profile
Based in the UK, IMA Swiftpack is owned by IMA S.p.A. IMA is a multinational company headquartered in Bologna, Italy. It specializes in designing and manufacturing automatic processing and packaging machines.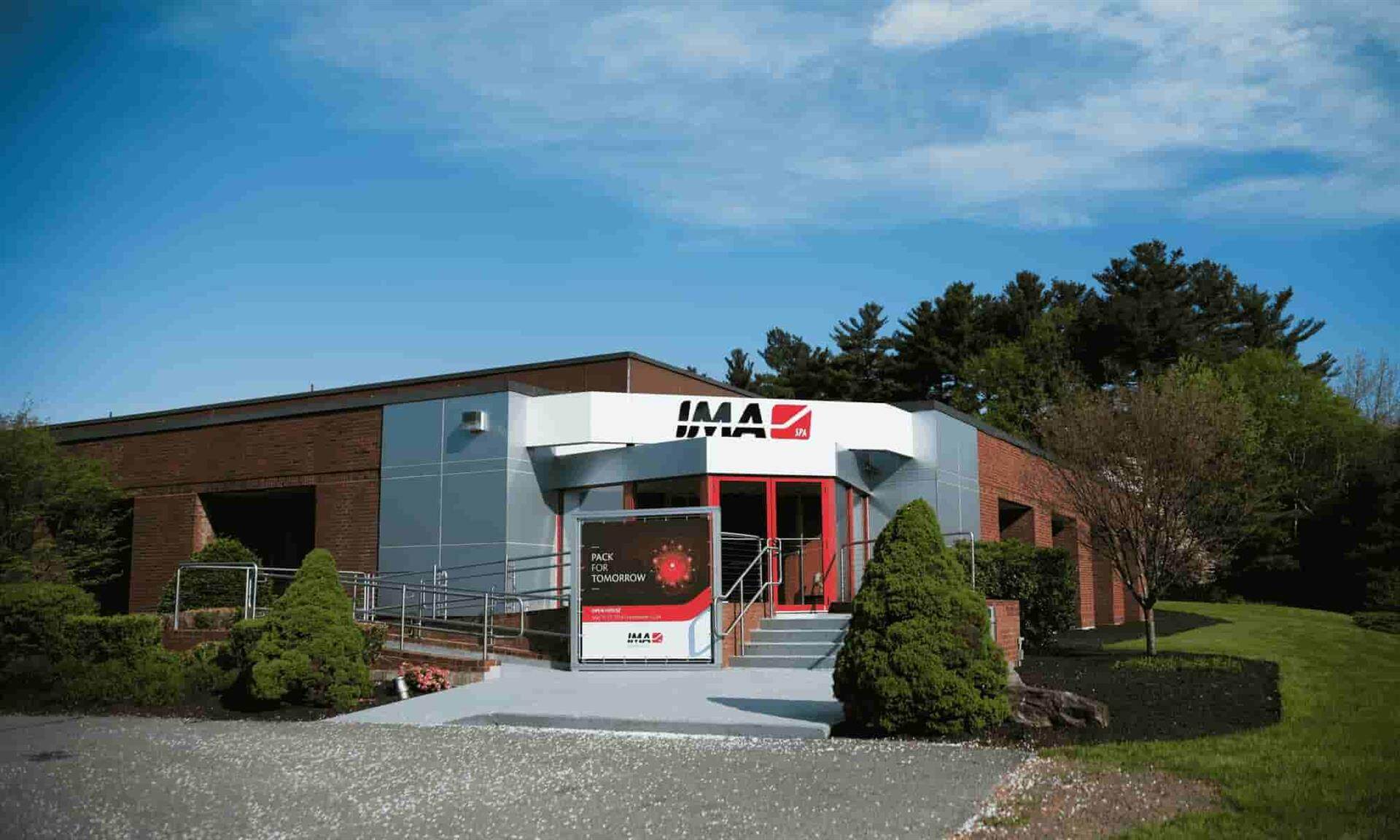 In 1976, IMA introduced the first monobloc blister packaging machine for pharmaceutical products. Today, IMA Safe Division, as part of the group, has grown into a leading player in the primary and secondary packaging world. It provides a comprehensive range of machines for the pharmaceutical, nutraceutical, and cosmetic industries.
IMA Swiftpack is one of the production facilities of IMA Safe. It's responsible for producing blister machines, counting machines, and other packaging equipment. These machines can be customized and integrated to form tailor-made production lines, offering flexible solutions to meet specific manufacturing needs.
Products You Might Be Interested In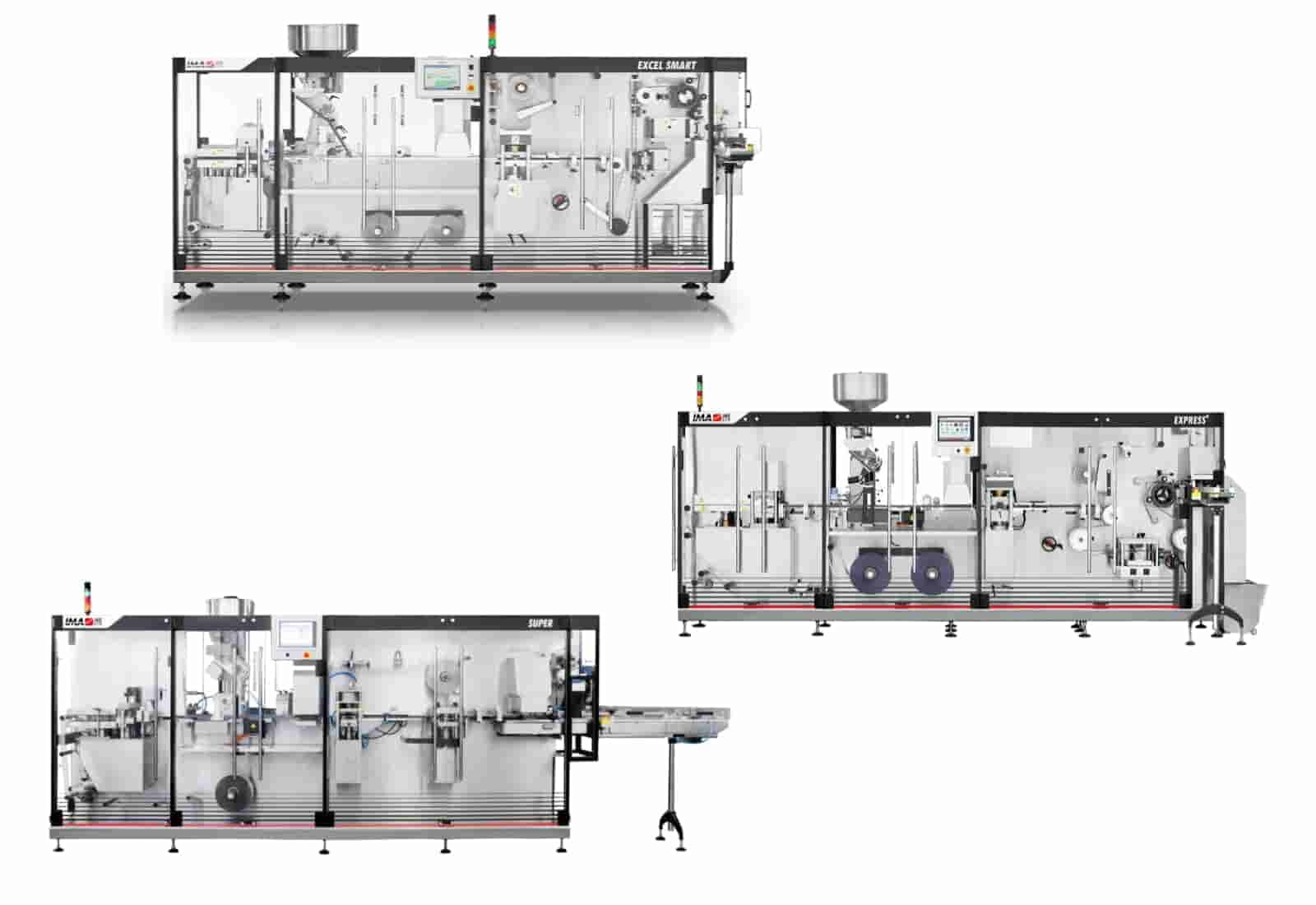 EXCEL SMART
SUPER
EXPRESS N
TR135
TR200
GIANT
C40
C80
C80HS
C90-A91
C96-A96
Product Highlights
Work with all packaging materials
Feature a balcony-style design that facilitates hassle-free monitoring, cleaning, and maintenance
Utilize servo control technology for precise and efficient operations
Allow for the quick and tool-less changeover to minimize downtime
Support diagnostics management from a remote location
CE-certified and GMP-compliant
#2 AVE Technologies Group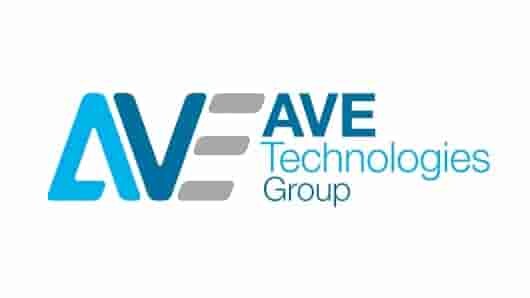 Company Profile
Headquartered in the UK, AVE Technologies Group has its manufacturing facilities strategically located in China and South Korea. The company is committed to producing cost-effective pharmaceutical processing and packaging equipment. Their comprehensive solutions encompass design expertise and engineering support.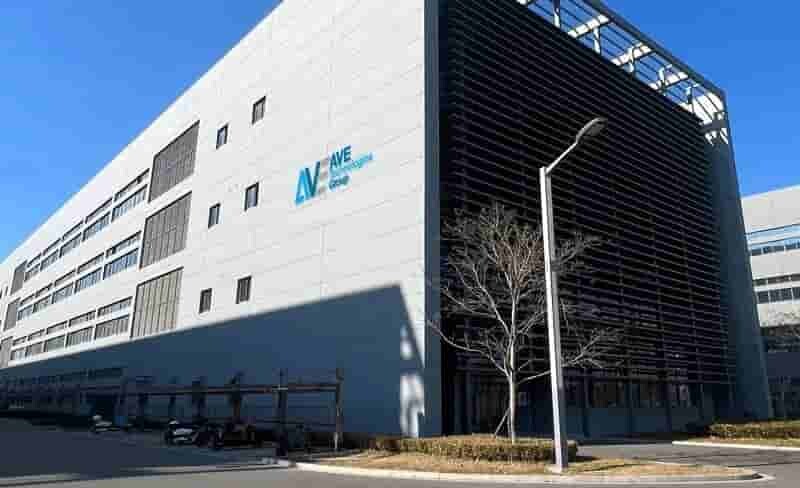 AVE Technologies has decades of experience in the pharmaceutical packaging machinery industry. Their high-quality equipment and exceptional after-sales services make them a reliable partner for businesses of all sizes and stages of growth.
Products You Might Be Interested In

BETAPACK 250
DELTAPACK 260
SIGMAPACK 270
Product Highlights
Designed with a compact size and sturdy construction for efficient use of space
Use positive pressure blow molding to ensure reliable packaging and consistent quality
Capable of batch numbering for traceability and product identification
PLC-based control system and HMI control panel to enable easy adjustment settings and accurate operation
Boast low-noise operation to create a comfortable working environment for operators
Seamless integration with cartoning machines to streamline the packaging process and increase overall production efficiency
#3 iPharMachine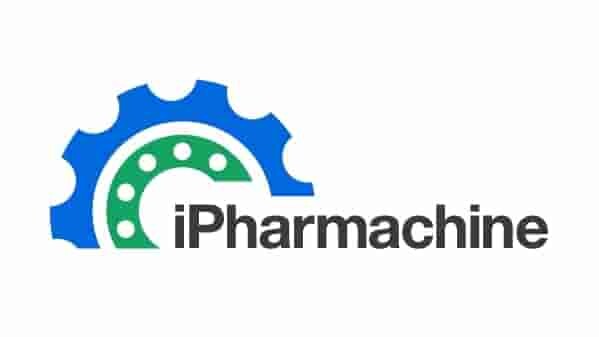 Company Profile
iPharMachine is a prominent pharmaceutical machinery manufacturer in China. It's dedicated to delivering innovative and cost-effective solutions to their customers. With nearly 30 years of industry experience, the company has gained recognition from customers worldwide.

iPharMachine provides an extensive selection of pharmaceutical machinery. Their offerings range from capsule filling machines to tablet presses, blister packaging machines, and packaging lines. Plus, their manufacturing facility is located in China.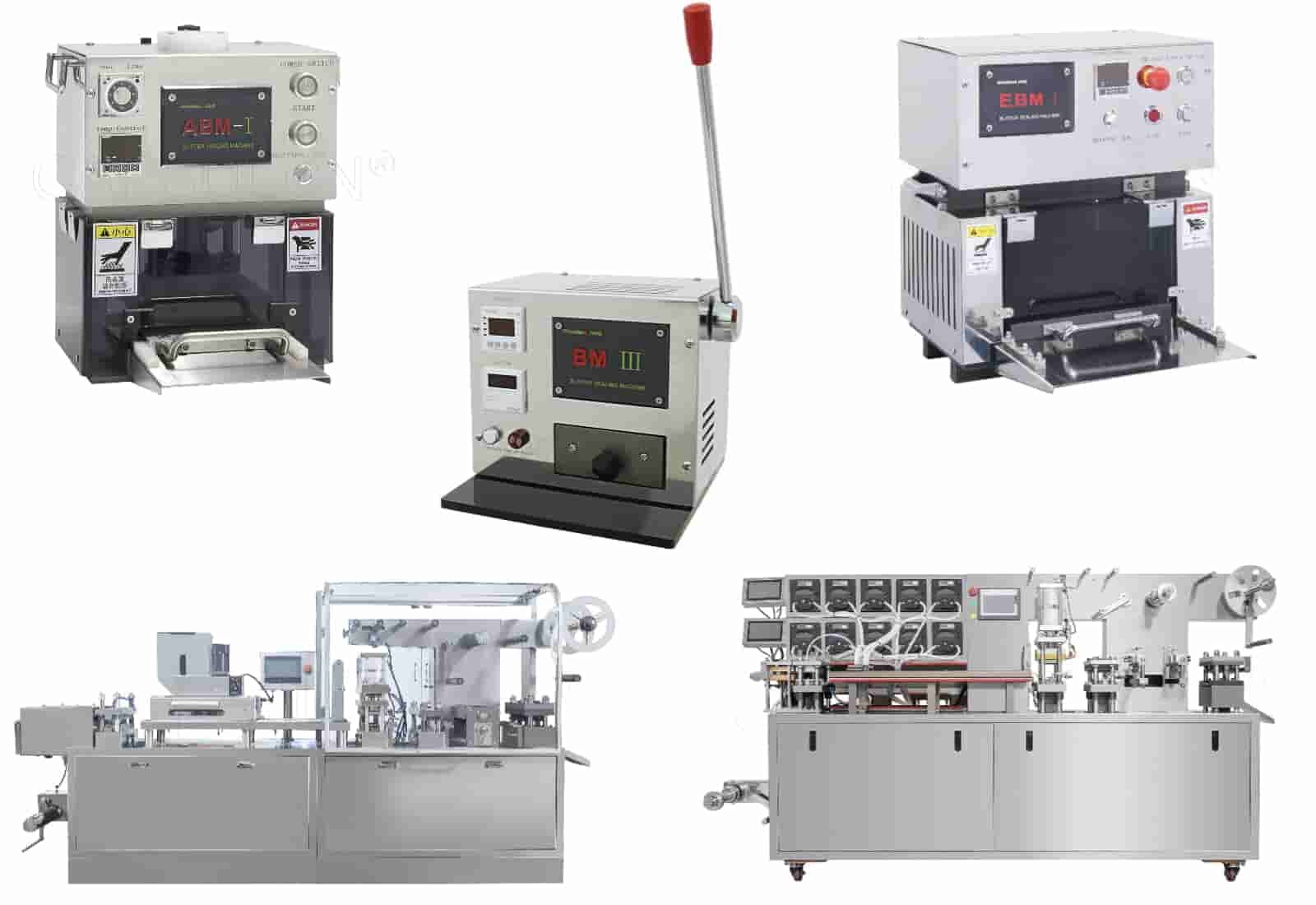 The company's dedicated sales and technical team provides 7/24 online support and on-site assistance. With their industry-leading expertise and customer-focused approach, iPharMachine has evolved into one of Europe's most trusted suppliers.
Products You Might Be Interested In
Semi Automatic Small Blister Packing Machine ABM-I
Blister Packing Machine BM-III
Electric Blister Packing Machine EBM-V
Blister Packaging Machine DPP Series
Product Highlights
Easy to use and accessible to operators of varying skill levels
Utilize high-quality blister forming components to ensure longevity
Offer quick and tool-less mold changeover to optimize the production efficiency
Support various types of blister packaging
Provide flexibility and compatibility with different packaging materials
Incorporate safety measures such as a fully enclosed heating chamber and overheat/short circuit protection to ensure a safe working environment
Comply with GMP standards
#4 TMG Marchesini UK Ltd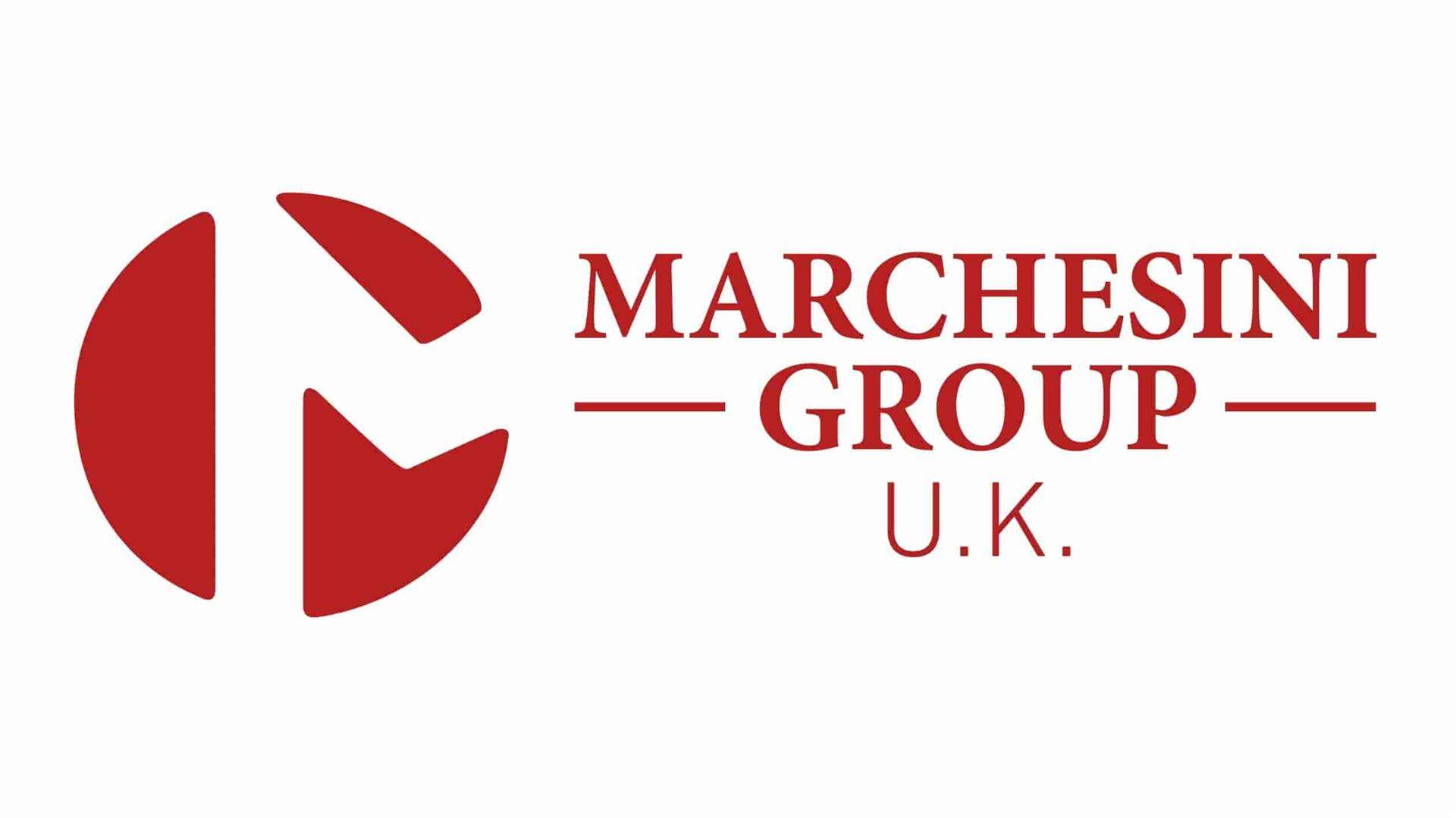 Company Profile
TMG Marchesini UK Ltd was established in 1984. The company is one of the first branches of the Marchesini Group outside of Italy. The Marchesini Group is a renowned machinery solutions provider for the pharmaceutical and cosmetic industries.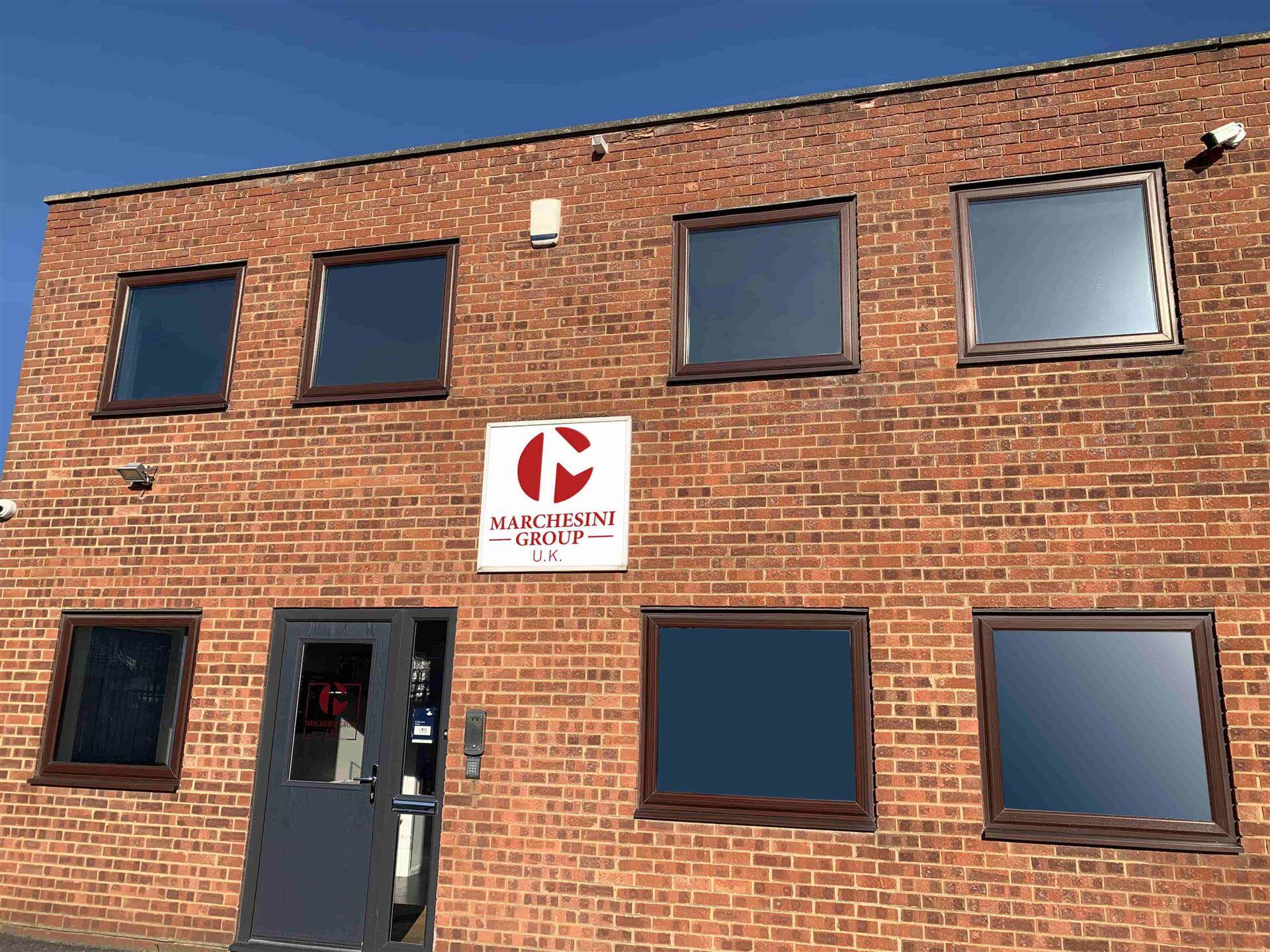 In 2021, the Marchesini Group expanded its offerings by including Dott. Bonapace. It's an experienced Italian manufacturer known for their pharmaceutical machines and containment solutions. TMG Marchesini UK Ltd acts as the exclusive distributor of Dott. Bonapace in Europe.
TMG Marchesini UK Ltd has a dedicated team of 21 technical experts. The team is committed to providing exceptional sales and after-sales support for customers in the UK and Irish markets.
Products You Might Be Interested In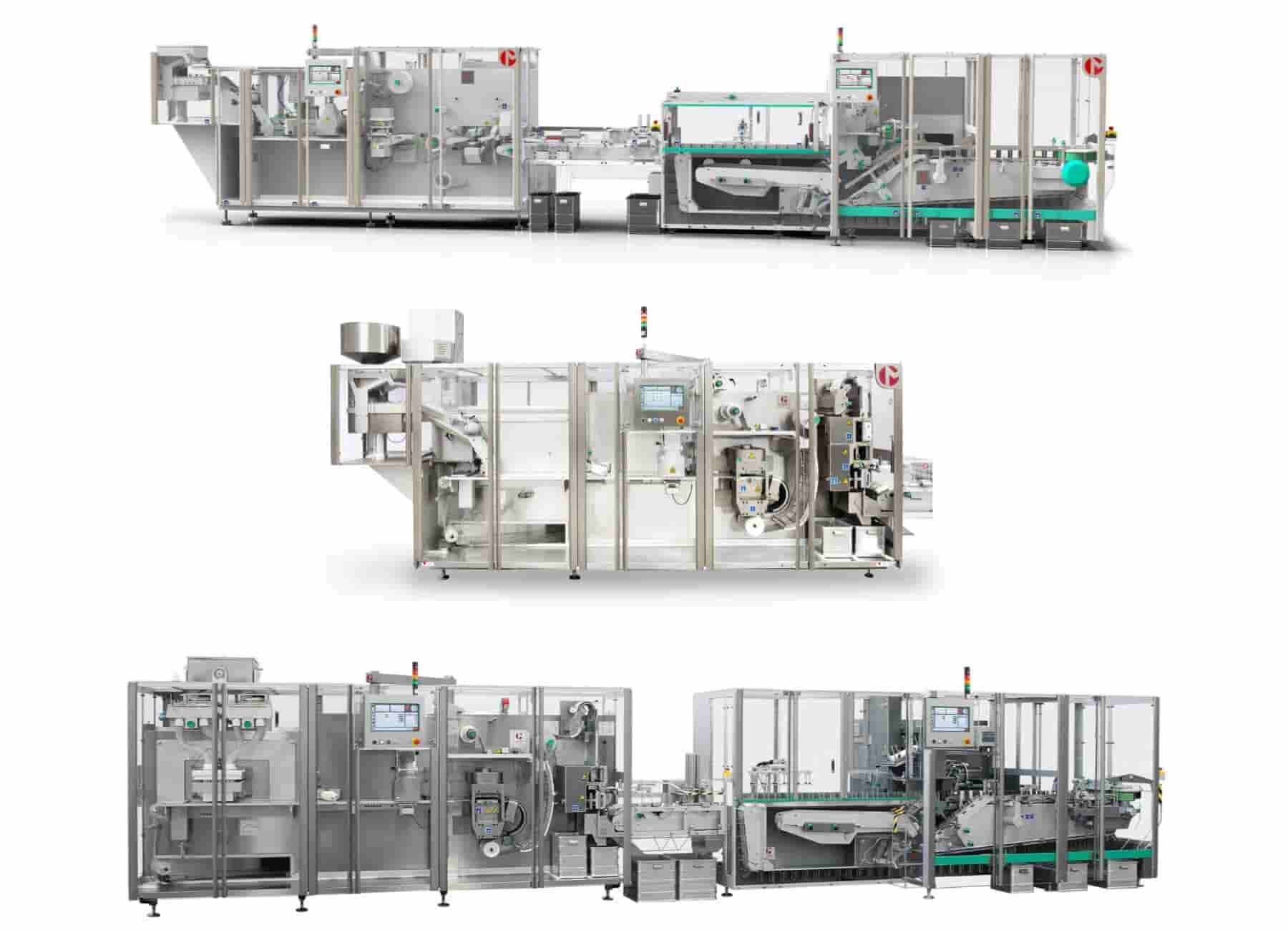 MB SERIES
INTEGRA 220-220V
INTEGRA 320
INTEGRA 420-420V
INTEGRA 520-520V
INTEGRA 720-720V
Product Highlights
Constructed with a balcony-style and ergonomic design to enhance accessibility for operators
Fully comply with cGMP regulations
Built with a flexible blistering section that can accommodate various configurations
Quick size changeover operations to reduce downtime
Managed by servo-driven motors to ensure precise control and reliable performance
Integrated ROBOCOMBI system to facilitate blister feeding and stacking
#5 SEPHA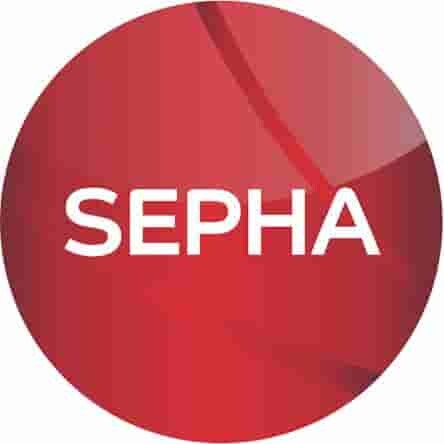 Company Profile
SEPHA, established in 1980, is a renowned packaging company. It develops specialized equipment for pharmaceutical blister packs, medical devices, and healthcare products. The company offers a range of solutions for leak testing, packaging, and deblistering. These solutions help customers create reliable products.
For over 40 years, SEPHA has partnered with many pharmaceutical companies. It assists them in quality control over research, development, and production processes.
Products You Might Be Interested In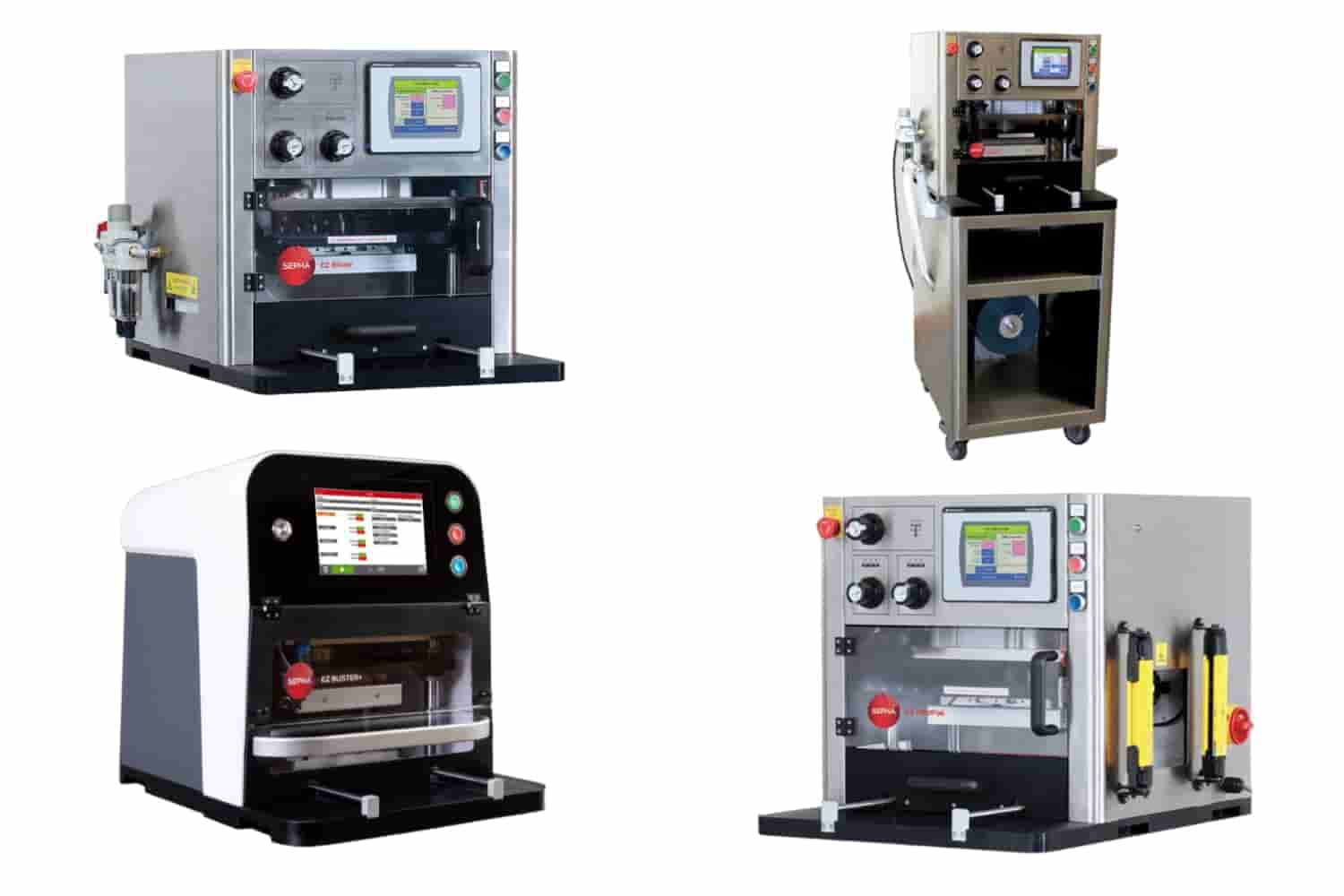 EZ Blister
EZ Blister+
EZ Blister MAP
EZ Blister AutoFeed
EZ MedPak
Product Highlights
Boast a compact space-saving design
Feature a user-friendly interface and require minimal training
Customizable to meet specific manufacturing needs
Precision engineering and tool-less changeover of format parts
Can work with a variety of forming and sealing materials
Built with high-quality materials, such as grade 304 stainless steel and anodized aluminum
The Bottom Line
If you want to source a reliable and efficient machine, the top 5 blister packaging machine manufacturers in the UK can be solid choices. Their customizable solutions can help you create high-quality products and stay competitive.
Leave your comment
Also Offers
New Arrival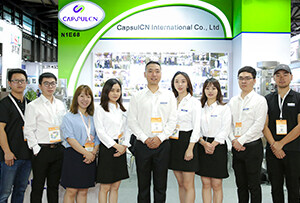 Our Team
As an expert in the pharmaceutical and pharmaceutical packaging industry, iPharMachine has provided solutions for hundreds of pharmaceutical and health product manufacturers for 17 years. By visiting customers, we get good reviews from our customers.