Top 5 Capsule Filling Machine Manufacturers in Canada
- Thursday, November 9, 2023
Capsule filling machines are automated machines that fill and seal empty gelatin or vegetable capsules with powders and other substances. They're commonly used in the pharmaceutical, nutraceutical and veterinary industries. Plus, they can be used in the food industries to process small batches of medication, supplements, and similar products. Without a doubt, capsule filling machines are useful in many fields ranging from the laboratory to large industrial facilities.
That said, the modern capsule filling machine has a hopper, a tamping device, a filling tray, and an ejection mechanism. The hopper stores the product into the tamping device, which compresses the powder into an empty capsule. A tray or disc rotates below the tamping device and positions each capsule for filling. The ejection mechanism then separates the filled capsules from those needing filling. Different machines may use additional components, such as conveyors and separators, for more complex production lines.
Are you looking to purchase a capsule making machine for your business in Canada? You've come to the right place! In this article, we'll discuss Canada's top five capsule filling machine manufacturers.
1. A&F Machine Products Inc.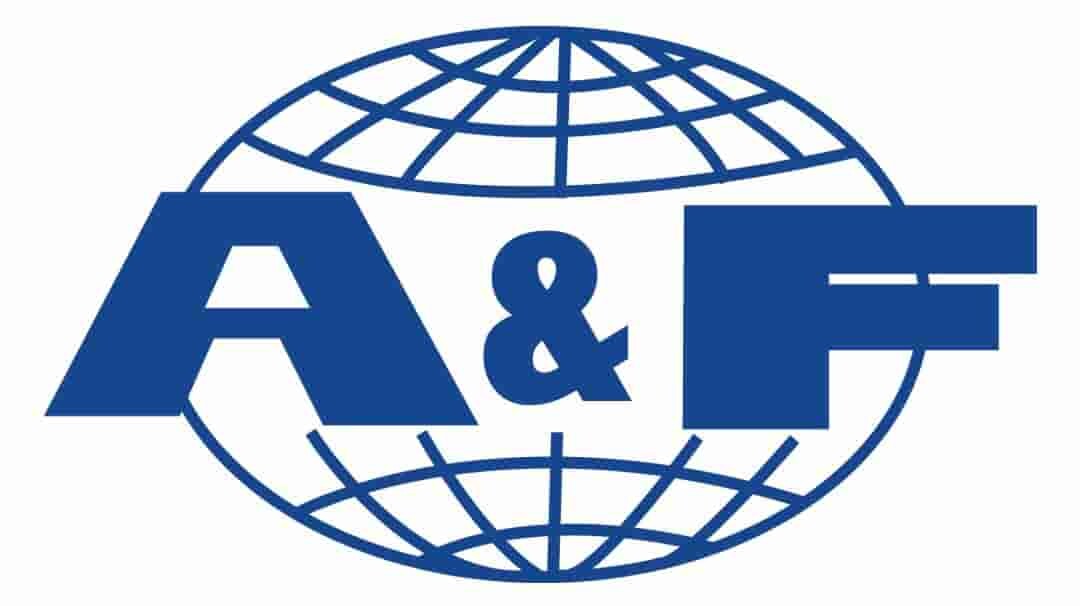 A&F Machine Products Inc. has been a leader in the pharmaceutical industry since 1964. The Canadian-based company specializes in designing, manufacturing, and installing capsule filling machines. They have a broad portfolio of machines, including semi-automatic, monobloc rotary, gravity, and servo-driven filling machines. They aim to develop unique and innovative products that provide their customers with the highest quality and reliability.
Further, A&F Machine Products Inc. is highly experienced in capsule filling and process engineering. The company works closely with its clients to develop custom solutions that fit their needs and requirements. They are constantly innovating their products and services, creating new solutions that help their customers stay ahead in the industry.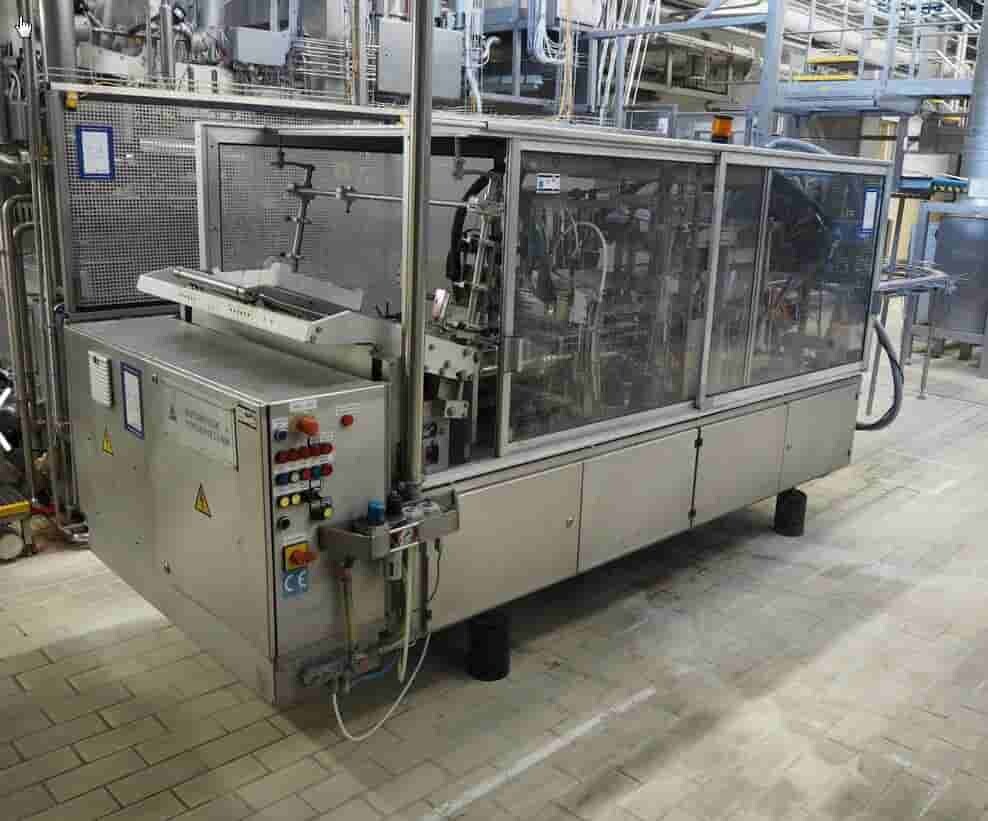 Key Products of A&F Machine Products Inc.
With a focus on superior quality and performance, A&F Machine Products Inc. has a reputation for delivering top-of-the-line products. Some of their key products are:
1. The RAS-100P Semi-Automatic Capsule Filler – A semi-automatic capsule filler with designs for fast, accurate filling of hard gel capsules.
2. The RCM-100P Fully Automatic Capsule Filler – A fully automated capsule filling machine with a two-tier design that allows it to fill large and small capsules. The machine also offers an adjustable filling speed, producing up to 100,000 capsules per hour.
3. The PCR-200C Tablet Compression Machine – A machine for accurately and precisely compresses tablets, beads, and pellets. It features a PLC control system and a range of components that enable it to offer superior performance.
4. The RCF-200R Rotary Capsule Filler – A rotary capsule filler for filling powder and granular materials into hard gel capsules. It features an easy-to-operate interface and can produce up to 200,000 capsules per hour.
5. The Auto Cartoner – This automated cartoning system is designed for packaging large numbers of blister packs, bottles, and sachets. It offers an efficient and cost-effective solution for large-scale production runs.
Why you should choose A&F Machine Products Inc.
1. They specialize in designing, manufacturing, and installing custom-engineered capsule filling machines.
2. Their experience spans over three decades, and they have built a reliable reputation for quality products.
3. A&F Machine Products Inc. offers excellent customer service, with experienced technicians to answer any questions.
4. They use advanced technology and materials to ensure their products are both efficient and reliable.
5. All of their machines come with a full parts and labour warranty, so customers can rest assured that their investment is secure.
2. Capmatic Ltd.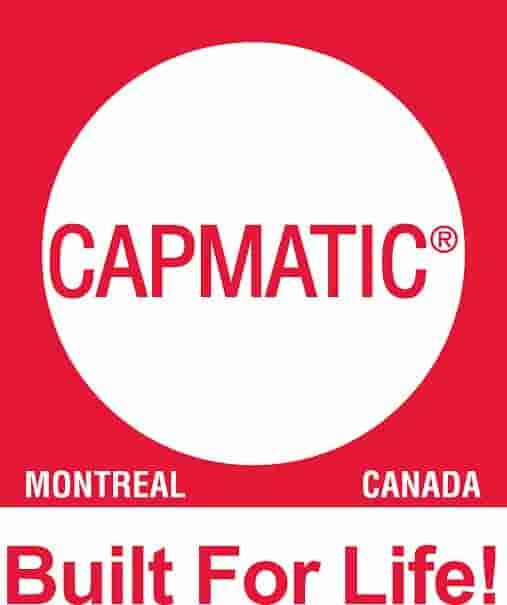 Capmatic Ltd. is a Canadian-based, family-owned business specializing in manufacturing and engineering capsule filling machines. The company was founded in 1979 and has grown to become one of the leading providers of precision-engineered equipment and machinery in the pharmaceutical industry.
Capmatic Ltd. delivers cutting-edge designs, innovative features, and customer service excellence to its clients. Their range of automated and semi-automatic capsule fillers is ideal for production lines that require high accuracy, reliability and efficiency. With a strong commitment to innovation, Capmatic offers customers various custom solutions to fit any need.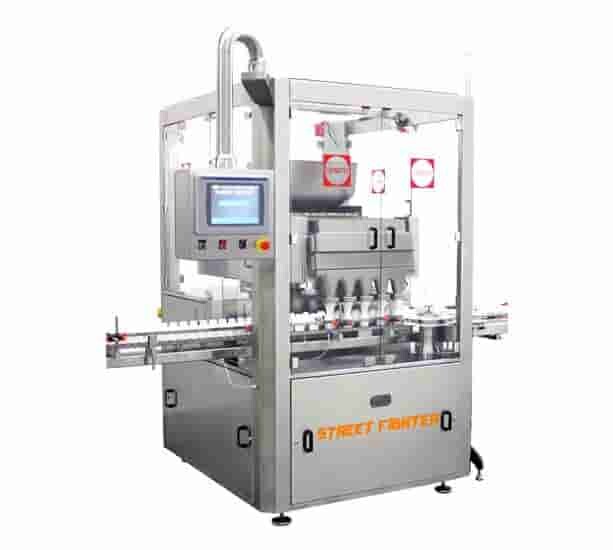 Key Products of Capmatic Ltd
Without a doubt, Capmatic offers a wide range of products for pharmaceutical, nutraceutical and medical device companies. Here are some of their Key Products:
1. C180 Series Semi-Automatic Manual Capsule Fillers
2. FR-170 Automatic Rotary Machine
3. ACC-3B Automatic Continuous Motion Machine
4. FZ-1 Automatic Blister Packaging Machine
Why choose Capmatic Limited
1. Offers a wide variety of capsule filling machines that can meet your exact needs.
2. Proven reliability and innovation in the industry, making them a trusted choice.
3. Experienced team of engineers and technicians to help design custom solutions.
4. Capmatic offers top-of-the-line equipment with unparalleled quality control systems.
5. Boast a state-of-the-art Research & Development facility that is continually researching and developing new technologies and products to better serve customers.
3. IMA North America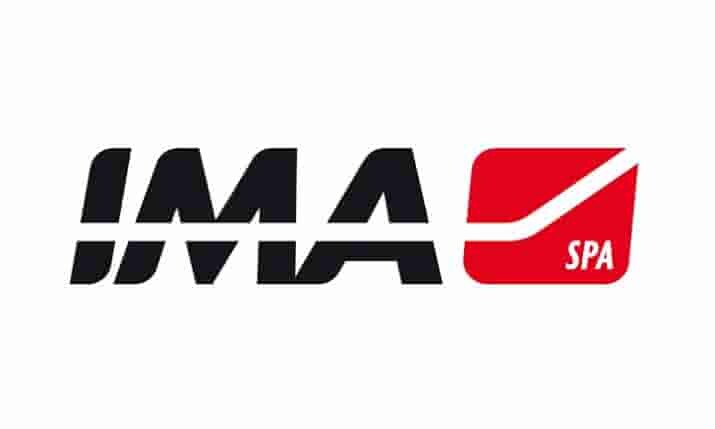 IMA North America manufactures capsule filling machines, tablet presses, and other pharmaceutical processing equipment. The company's commitment to quality and innovation has established them as one of the premier providers of automated capsule filling systems.
The company manufactures various capsule filling machines that can be customized for each customer's specific needs. Their C8 and C10 machines can fill up to 10,000 capsules per hour, and their high-speed machines can fill up to 30,000 capsules per hour. Their innovative technology allows easy integration into other systems for maximum efficiency and accuracy. With a range of value-added services, IMA North America is helping customers get the most out of their equipment.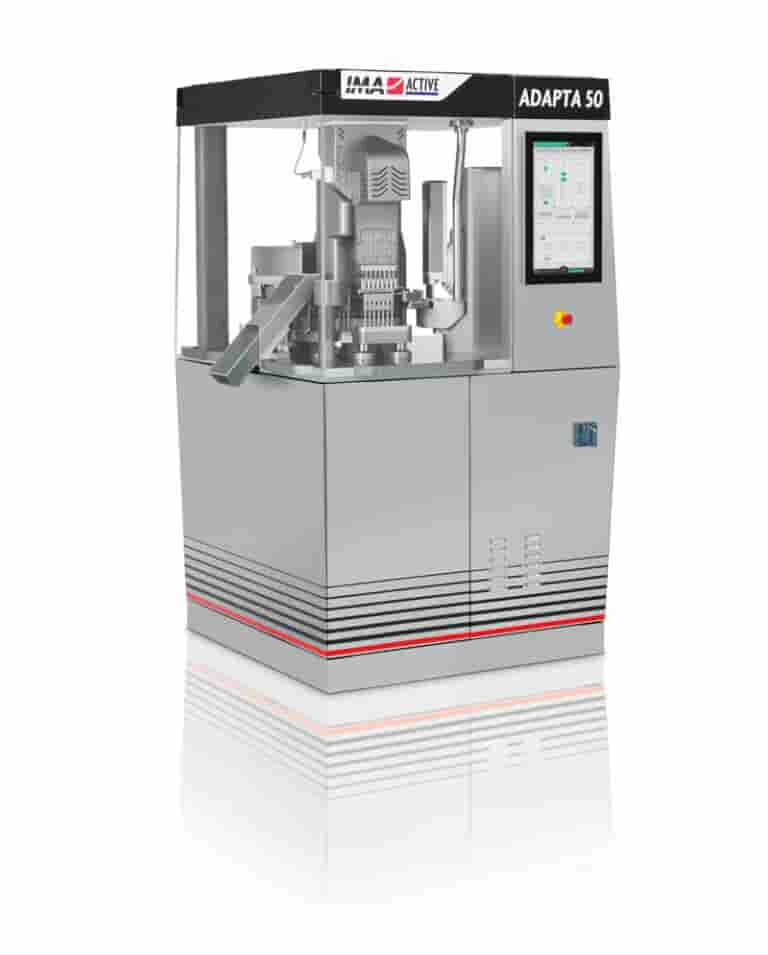 Key Products of IMA North America
IMA North America offers a variety of capsule filling machines tailored to meet the needs of the pharmaceutical industry, and their products are known for their precision, reliability and user-friendly design.
1. FCA 450 High-Speed Capsule Filling Machine: A machine designed to handle large production runs with high output, precision and flexibility.
2. CFW300 Semi-automatic Capsule Filler: This machine is designed for laboratory use, offering great accuracy and ease of use.
3. SF600 Semi-Automatic Capsule Filling Machine: A machine designed for medium-sized production runs and offers excellent performance, precision and flexibility.
4. CFW400 Fully Automatic Capsule Filling Machine: This machine is suitable for large production runs, providing users maximum efficiency and flexibility.
5. CFS3000 Automatic Capsule Filling Machine: This machine is perfect for small-scale production runs and is easy to use with minimal training required.
Why choose IMA North America
1. IMA North America is a global leader providing the highest quality capsule filling machines.
2. They provide fully automated and semi-automated machines to fit the production needs of any size business.
3. Their products are designed to maximize efficiency and productivity while meeting all GMP (Good Manufacturing Practice) standards.
4. IMA North America offers various machines to suit any capsule filling need, from small batch production to high volume production.
5. They offer personalized technical support, customer service, and onsite machine training and installation.
4. LFA Machines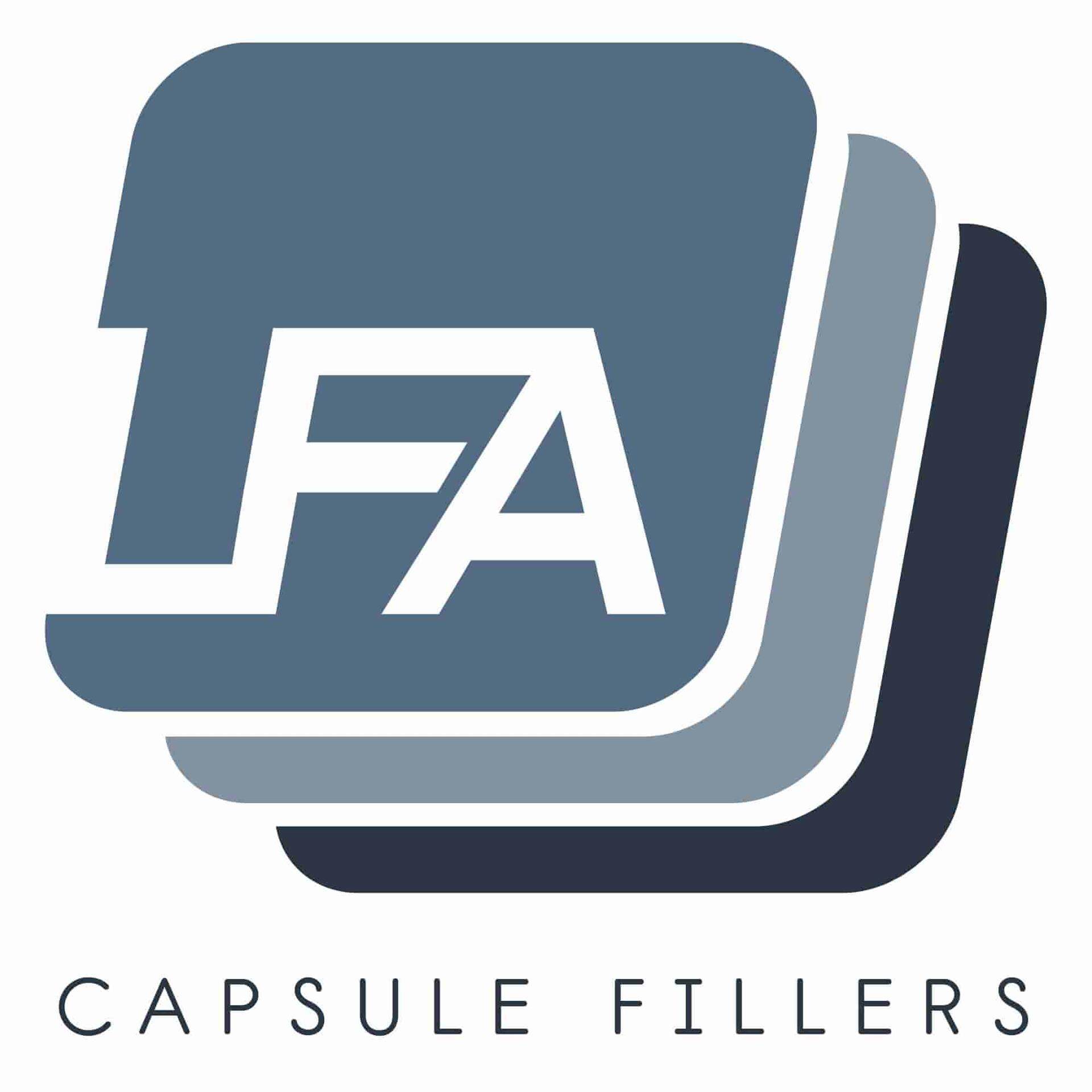 LFA Machines is a leading manufacturer of capsule filling machines in Canada. To increase productivity, the company specializes in producing efficient and reliable equipment for pharmacies, pharmaceutical companies, and research laboratories. LFA Machines' products are designed for easy operation, maintenance, and troubleshooting. Their machines are also designed to be as flexible as possible so that customers can customize them for specific needs.
In addition, LFA Machines is a leader in the industry for its advanced engineering and design capabilities. The company's expertise has enabled them to develop automated machines with precision, accuracy and reliability. Their machines are capable of producing consistent results with minimal downtime. As such, customers can trust that their capsules will be filled accurately and quickly.
Key Products of LFA Machines
With over 50 years of experience in the industry, LFA Machines has earned a reputation for providing reliable and efficient equipment to its customers. Their capsule filling machines are designed to provide consistent and accurate results every time, ensuring you get the most out of your production process. Some of the key products of LFA Machines include:
1. Automated Capsule Filling Machines: has features such as programmable functions, multi-dose selection and motorized operation for superior efficiency and accuracy in the filling process.
2. Semi-Automatic Capsule Fillers: ideal for small-scale operations, offering precise filling capabilities in a compact size.
3. Tablet Presses: LFA Machines offers tablet presses capable of producing tablets in various shapes and sizes. They also feature adjustable speed settings and vibration-dampening systems, providing consistent results every time.
4. Powder Dosing Systems: A machine designed to accurately dose powders into capsules with minimal waste and mess. They feature intuitive interfaces and can be used with various capsule sizes.
5. Capping Machines:LFA Machines' capping machines are designed to securely cap capsules quickly and accurately. They have advanced features such as adjustable speed settings and dual dispensers for different capsule sizes.
Why choose LFA Machines
1. Known for their reliability and high performance
2. Highly advanced capsule filling machines that meet the highest standards of quality
3. Offers a wide selection of models to choose from depending on specific needs
4. Provides exceptional after-sales service and technical support
5. Easy-to-use machines with intuitive user interfaces and customizable settings
5. iPharMachine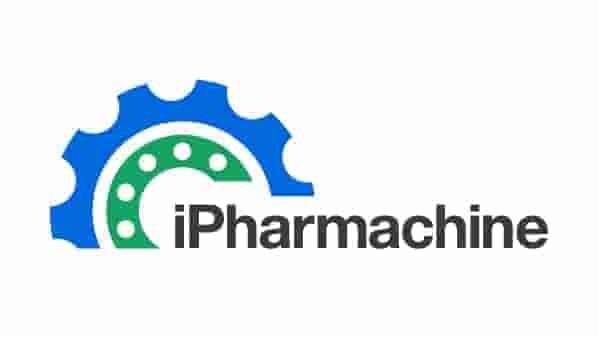 IpharMachine is our top choice on the list and it is not difficult to see why. It is a leading Chinese capsule filling machine manufacturer that offers a range of machines that can fill up to 200 capsules at a time with high accuracy and speed. Their machines are suitable for small and large-scale operations and provide custom solutions to suit specific customer needs. 
IpharMachine offers a variety of features in their machines, such as a fully adjustable filling depth, low noise operation, and easy maintenance. The company also provides various services, including training and technical support. With its comprehensive range of features, IpharMachine has become one of Canada's most reliable and popular capsule filling machines.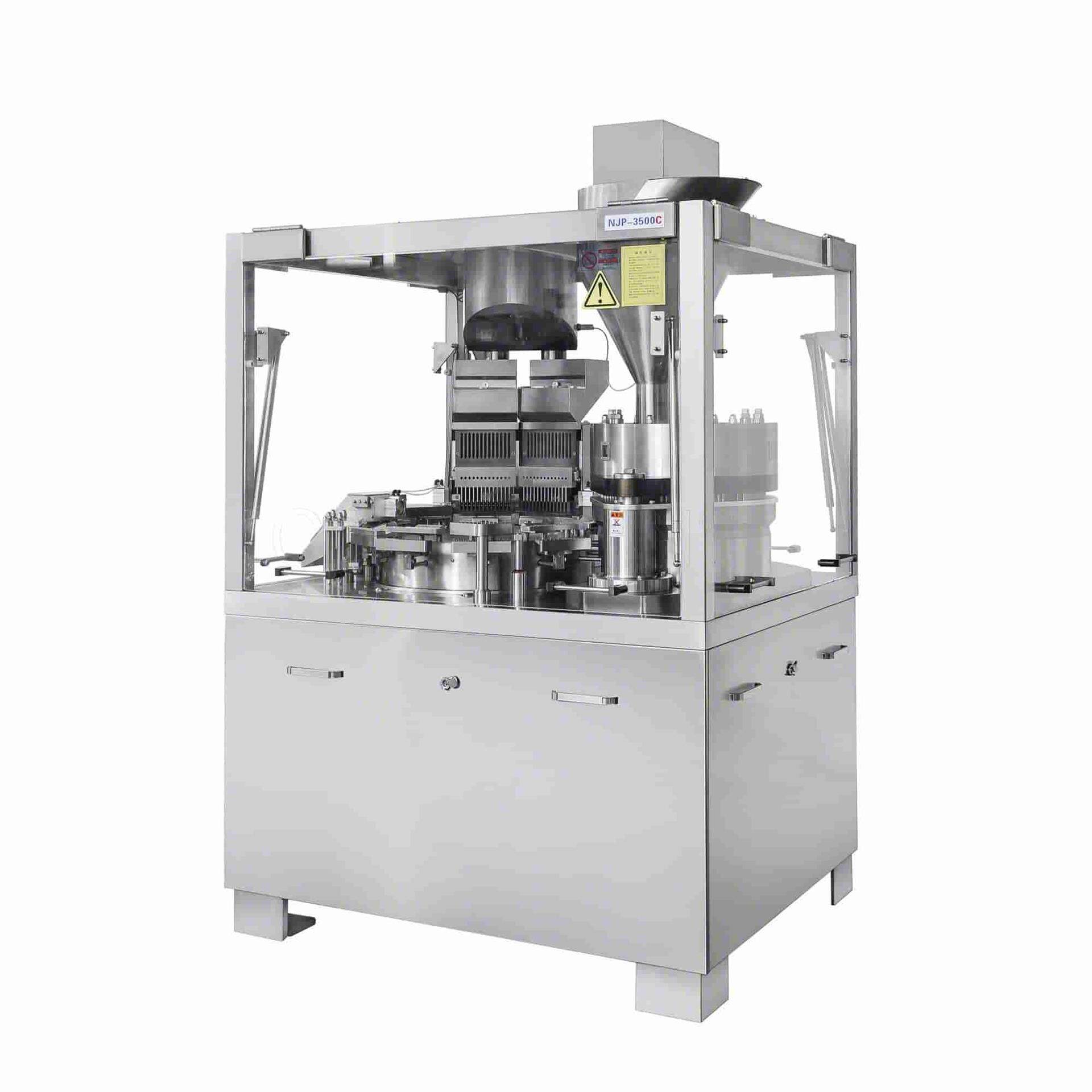 Key products of IpharMachine
1. Automatic Capsule Filling Machine NJP-7500C – can process up to 7500C capsules per minute and features an easy-to-use user interface.
2. Automatic Capsule Filling Machine NJP-3500C – offers automatic weight checks with a real-time display.
3. Full-automatic Capsule Filling Machine SFK-3000 – offers a customizable user interface for enhanced productivity.
4. Fully-Automatic capsule filling machine SFK-700 – can fill up to 42, 000 capsules per minute and offers a wide range of accessories for the perfect packing.
To Wrap It Up
When it comes to the capsule filling machines, there are a plethora of options to pick from to give quality products. From A&F Machine Products Inc. to the sophisticated iPharMachine, we have narrowed the five best options for our customers. Each top-of-the-line machine offers unique features, enabling users to find the best machine for their needs.
Whether you're looking for a commercial-level machine or a simple home-use model, there is a perfect solution for everyone. With the help of this guide, you can make an informed decision when selecting the perfect capsule filling machine for your needs.
Leave your comment
Also Offers
New Arrival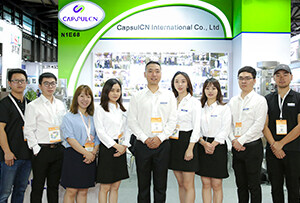 Our Team
As an expert in the pharmaceutical and pharmaceutical packaging industry, iPharMachine has provided solutions for hundreds of pharmaceutical and health product manufacturers for 17 years. By visiting customers, we get good reviews from our customers.