Coating Machine BYC-300: Installation & Maintenance
- Tuesday, June 25, 2019
Installation
Put the Coating Machine on an even workbench, hang on the electric cabinet and install liquid barrel.
Connect the power. Notice: Connect electric lines correctly.
Connect air source with the pipe joint below the machine through Φ8PU pipe.
Add the coating liquid to the liquid container.
Turn on the switch.
Adjust rotational speed of the machine (about15-20r/min).
Open air supply switch and adjust air supply variable speed knob to choose appropriate air volume and air pressure. (Note: air supply variable speed knob can't be adjusted to the lowest volume).
Adjust temperature controller to the needed temperature. If the actual temperature is lower than set value, please connect heating apparatus and begin to heat. If the actual temperature is higher than set value, switch off heating apparatus and stops to heat. Note: Internal heating apparatus doesn't work when the forced-draught fan is closed. When go on film coating, the external heating can be used as assistant heating.
After adjusting the above functions, it is time to open air pump. Set the air pressure to about 4~6kg/cm3.
Connect airbrush switch, adjust the distance between spray flow, cone angle, atomization, spray gun and materials (120-180mm).
Maintenance
Lubricating oil in the reducer casing and rolling bearings should be replaced regularly (no more than 6 months).
Clean the coating pot regularly and lubricate the surface.
Clean the spray gun after use every time. If crevasse occurs, please disassemble the spray head and clean the remains.
To ensure the worm gear in the reducer casing meets the standard of lubrication, the temperature in the container should not above 50℃.
Oil proof gasket ring in the worm shaft should be replaced regularly (no more than 6 months).
The machine should be connected with ground wire and the electric resistance should be ≤4Ω.
Don't dismantle the machine at will.
Leave your comment
Also Offers
New Arrival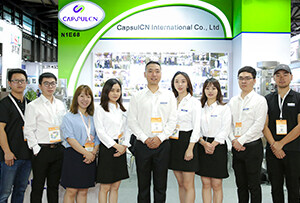 Our Team
As an expert in the pharmaceutical and pharmaceutical packaging industry, iPharMachine has provided solutions for hundreds of pharmaceutical and health product manufacturers for 17 years. By visiting customers, we get good reviews from our customers.