10 Critical Capsule Filling Machine Parts Ensuring Production Efficiency
- Wednesday, September 14, 2022
During the COVID-19 pandemic, pharmaceuticals and nutraceuticals have drawn more attention than ever. It results in a growing demand for pharma machinery and medical devices.
Capsule filling machine is a pharmaceutical processing equipment for filling capsules. To boost productivity, they should consist of many high-performance functional parts. Then what are the most important encapsulation machine parts? Read on to learn more about them!
1. Automatic Transfer System for Empty Capsules and Powder
In the capsule filling process, the transfer system for empty capsules and powder is an essential part. This unit conveys these materials to their hoppers without manual handling.
In the meantime, it enhances hygiene and containment from the very beginning. This automatic system is ideal for optimizing your production if you're looking to reduce labor costs and material waste.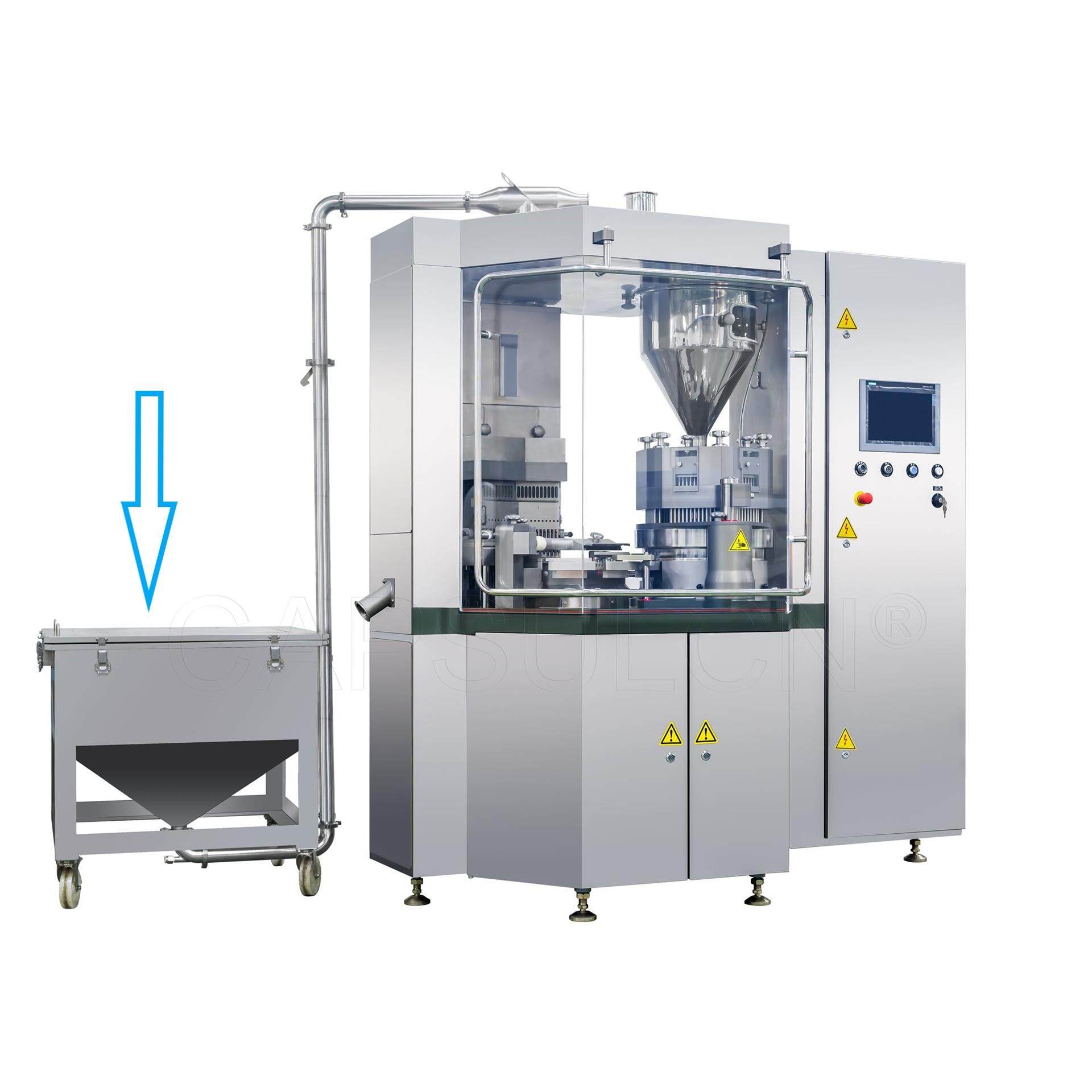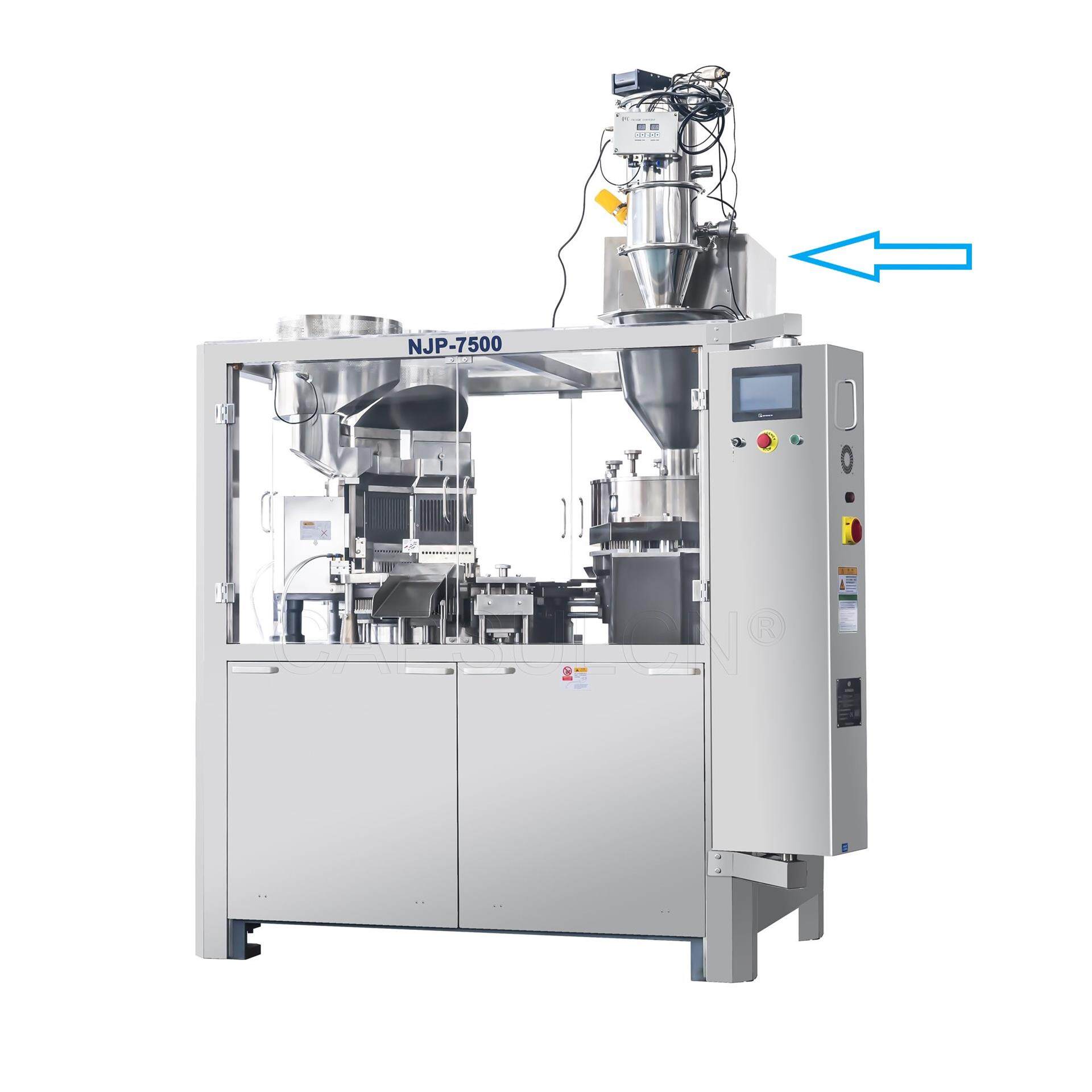 2. Capsule Hopper
The capsule hopper is designed for storing the capsules to be filled. It's crafted from pharma- or food-grade stainless steel. This hopper comes in cylindrical, conical, or wedge shapes as and when required. Further, the enclosed part keeps the dust from entering.
This capsule filling machine part is equipped with level sensors to detect and alert the low or high levels. Plus, it precisely controls the material flow into the feeding unit. When it's running out of capsules, the machine will stop immediately.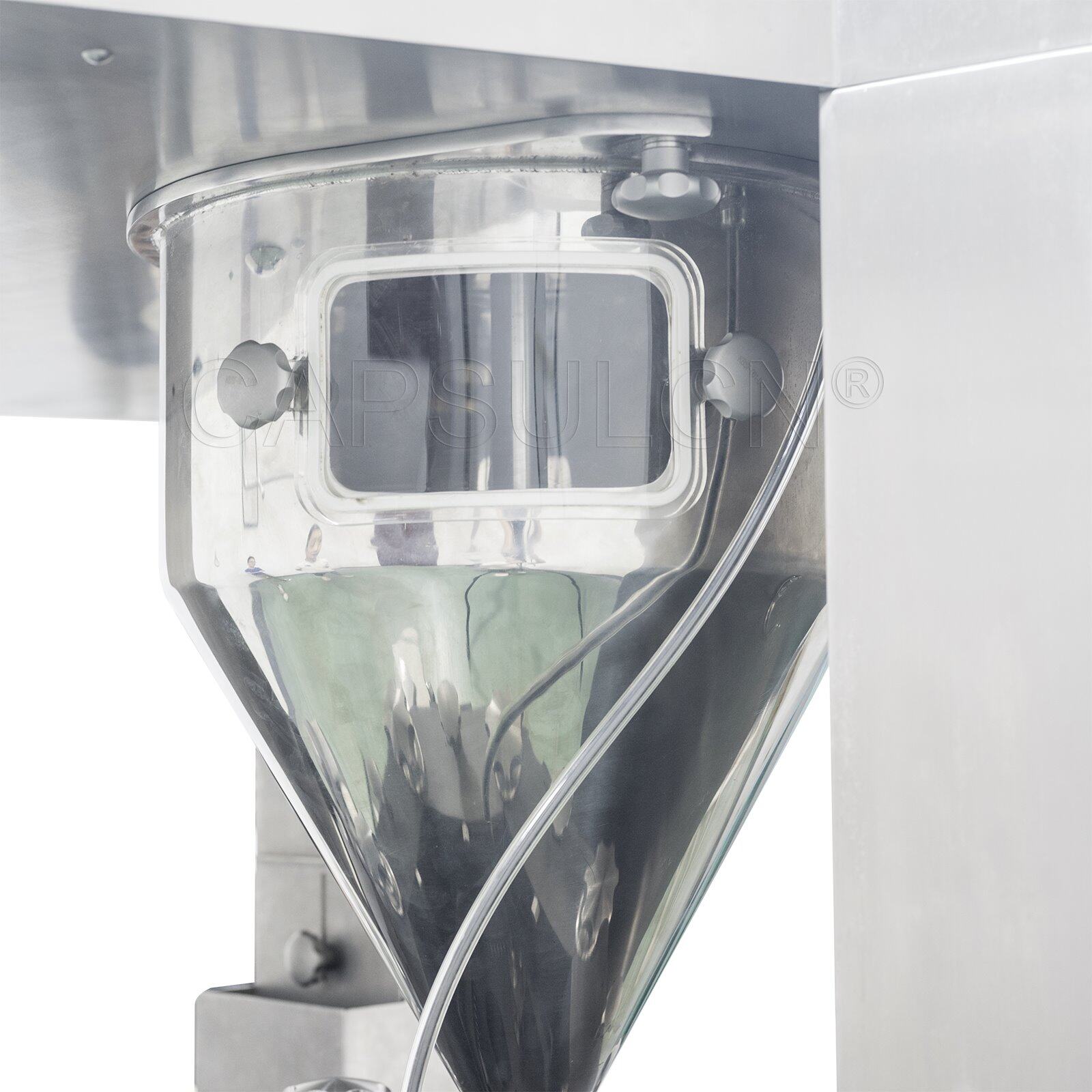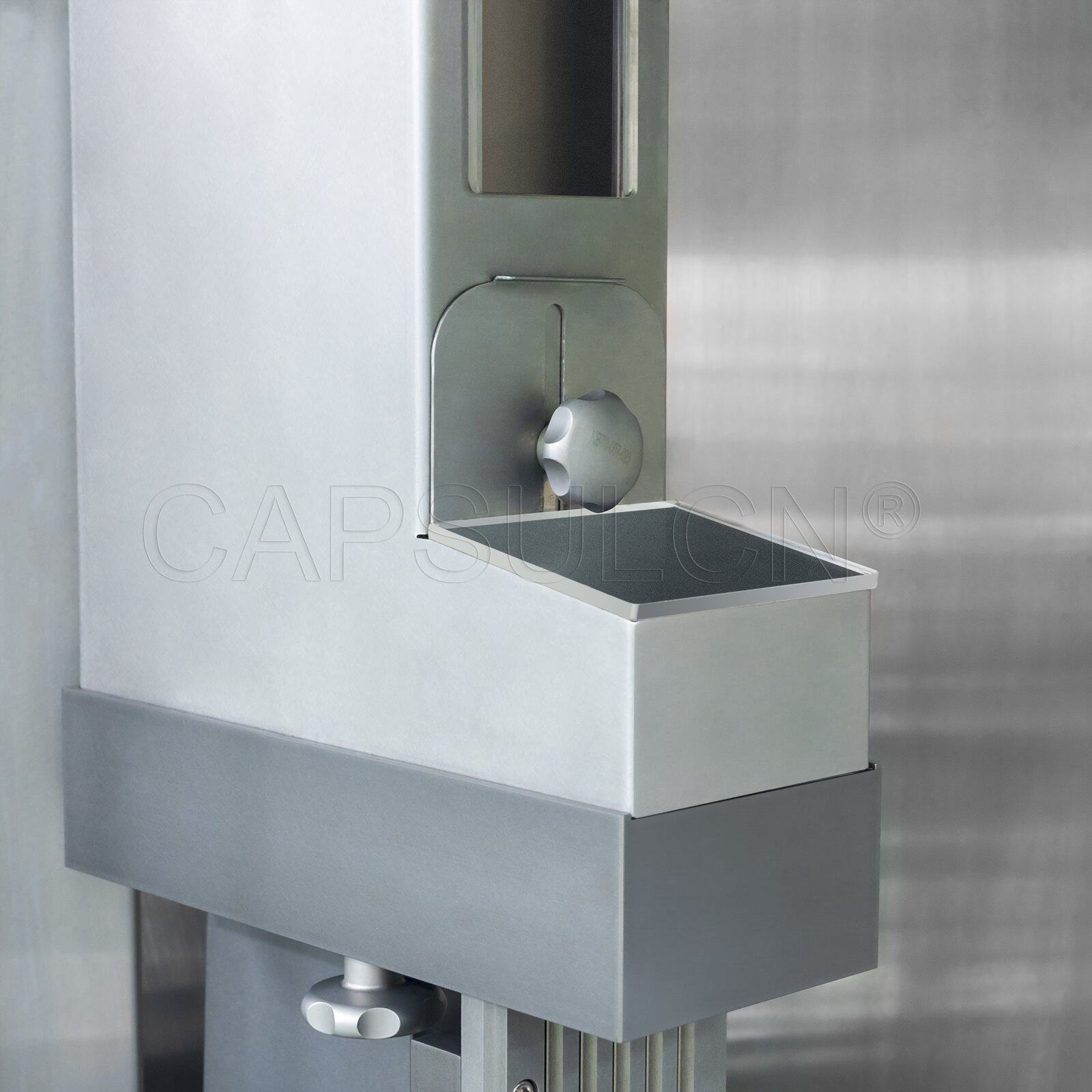 3. Capsule Feeding Unit
When empty capsules flock in from the hopper, it's the capsule feeding unit's turn to play! First, this unit orients the capsules. And then, it nudges and aligns them into the segment bores. After that, the capsules get ready for the next step – Separation.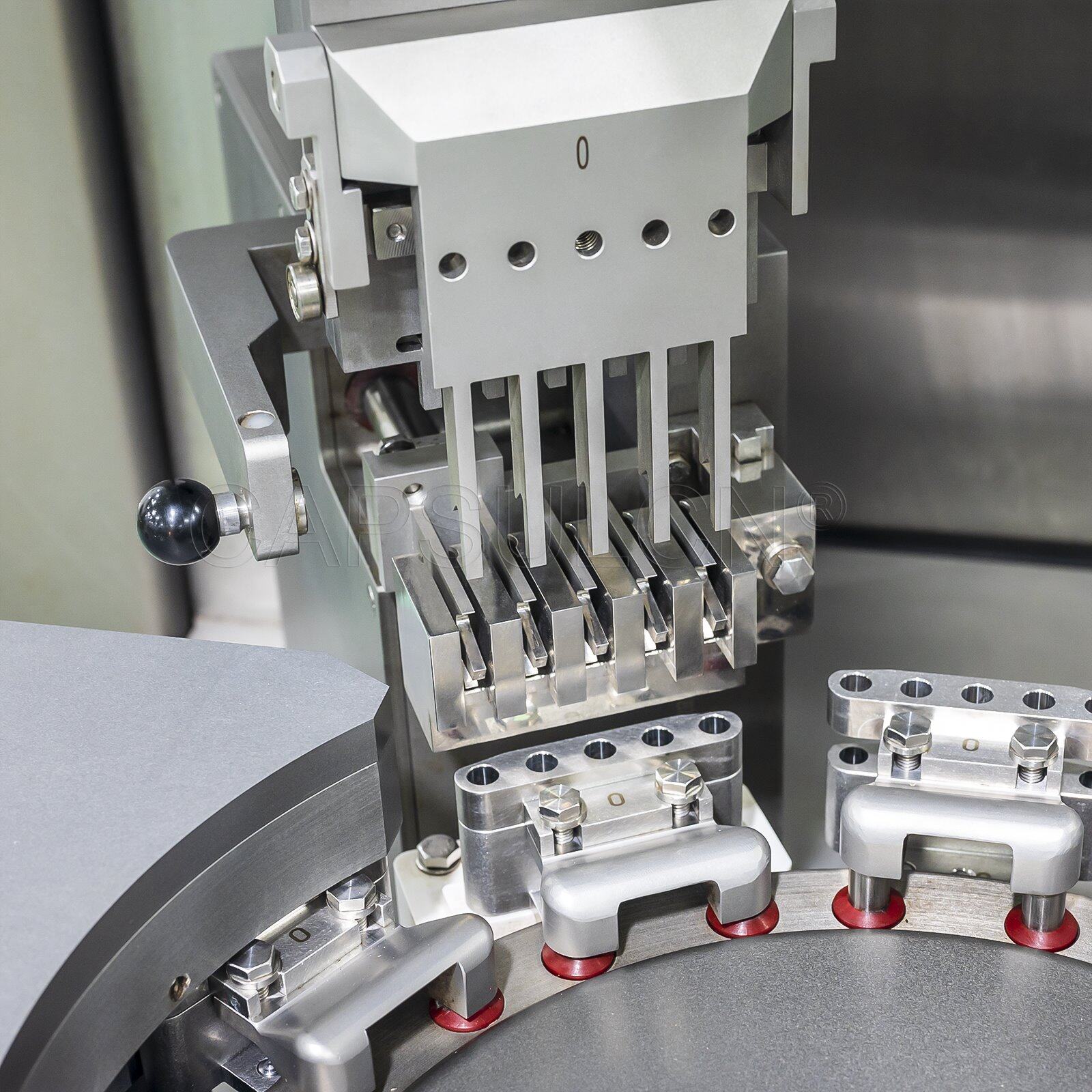 As for the segments, they're customizable depending on your production requirements. At iPharMachine, the NJP and SFK series automatic capsule filling machines provide custom segments with 3 to 54 bores. They can have all your needs covered.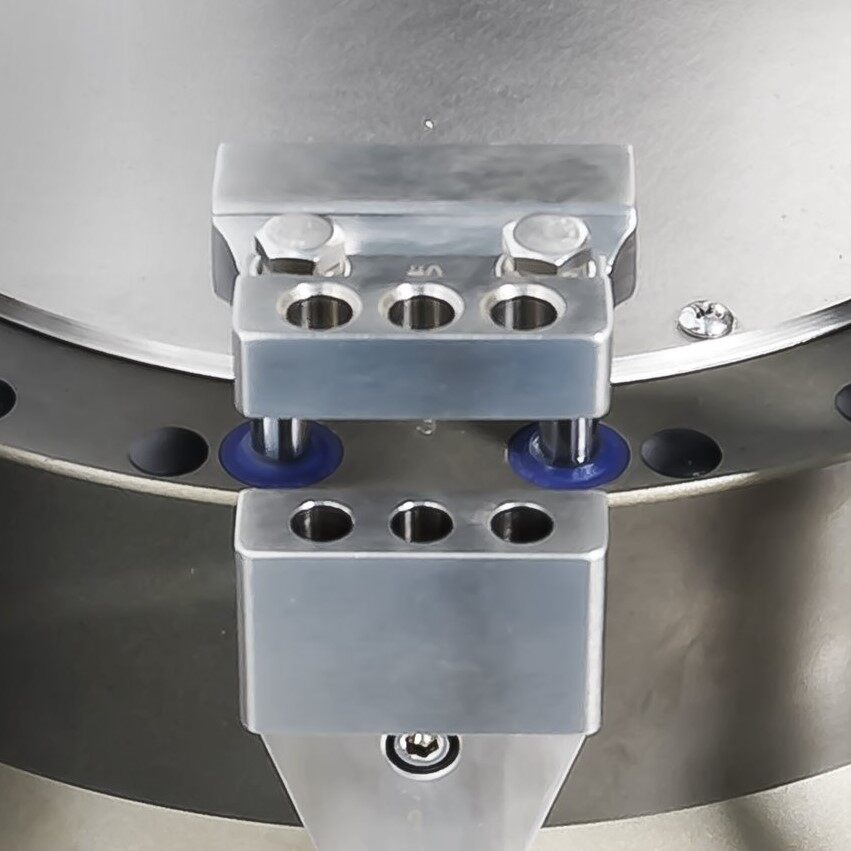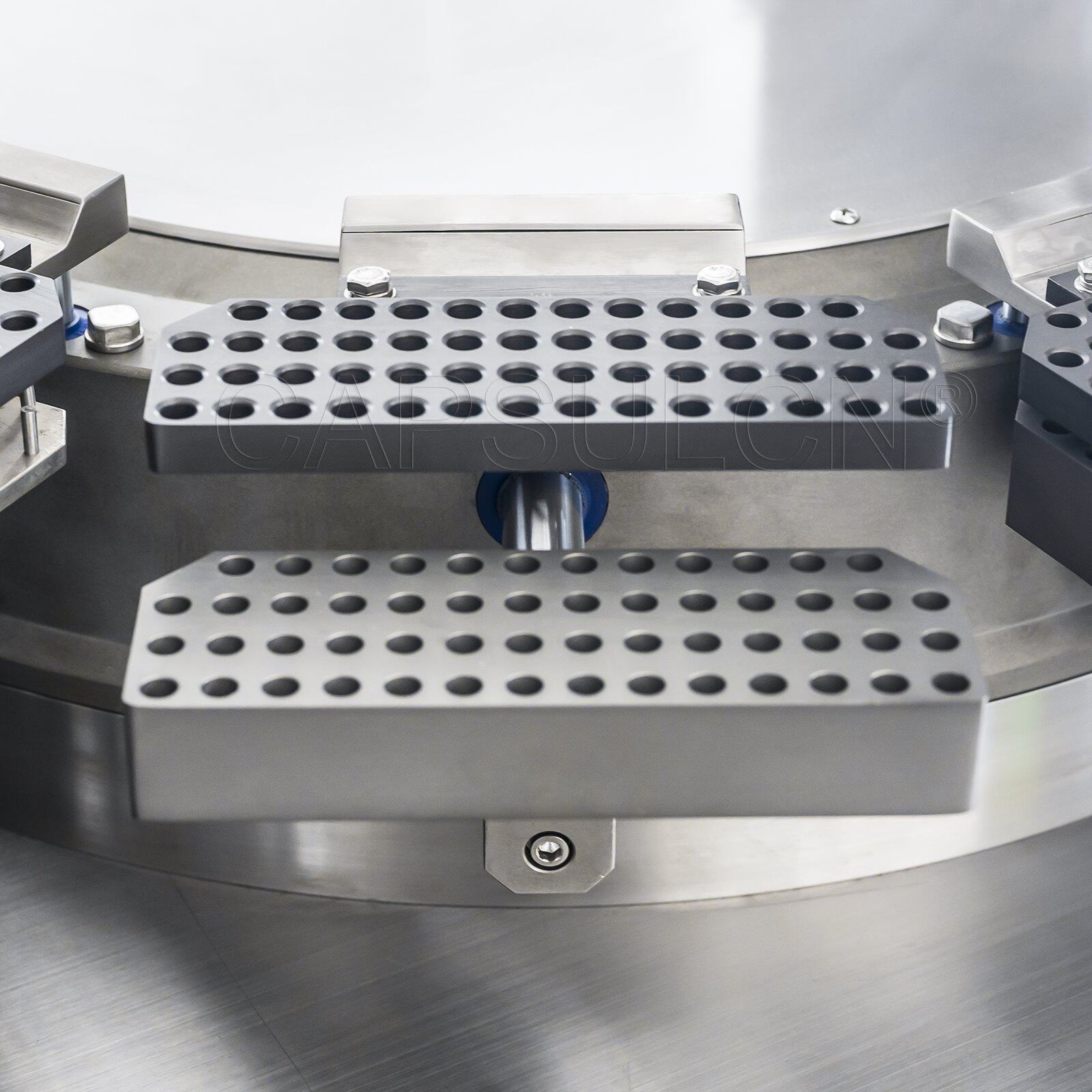 4. Powder Hopper
The powder hopper plays the role of storing the filling material. As with the capsule hopper, this stainless-steel part is packed with level sensors to detect and alert the low or high material levels.
If you want to monitor the material load, a hopper with a sight glass will be your best bet. The sight glass window lends an increased range of visibility, allowing you to observe the process inside the hopper.
Further, most automatic encapsulation machines come with a screw feed system. This system helps reduce labor costs while improving feeding accuracy.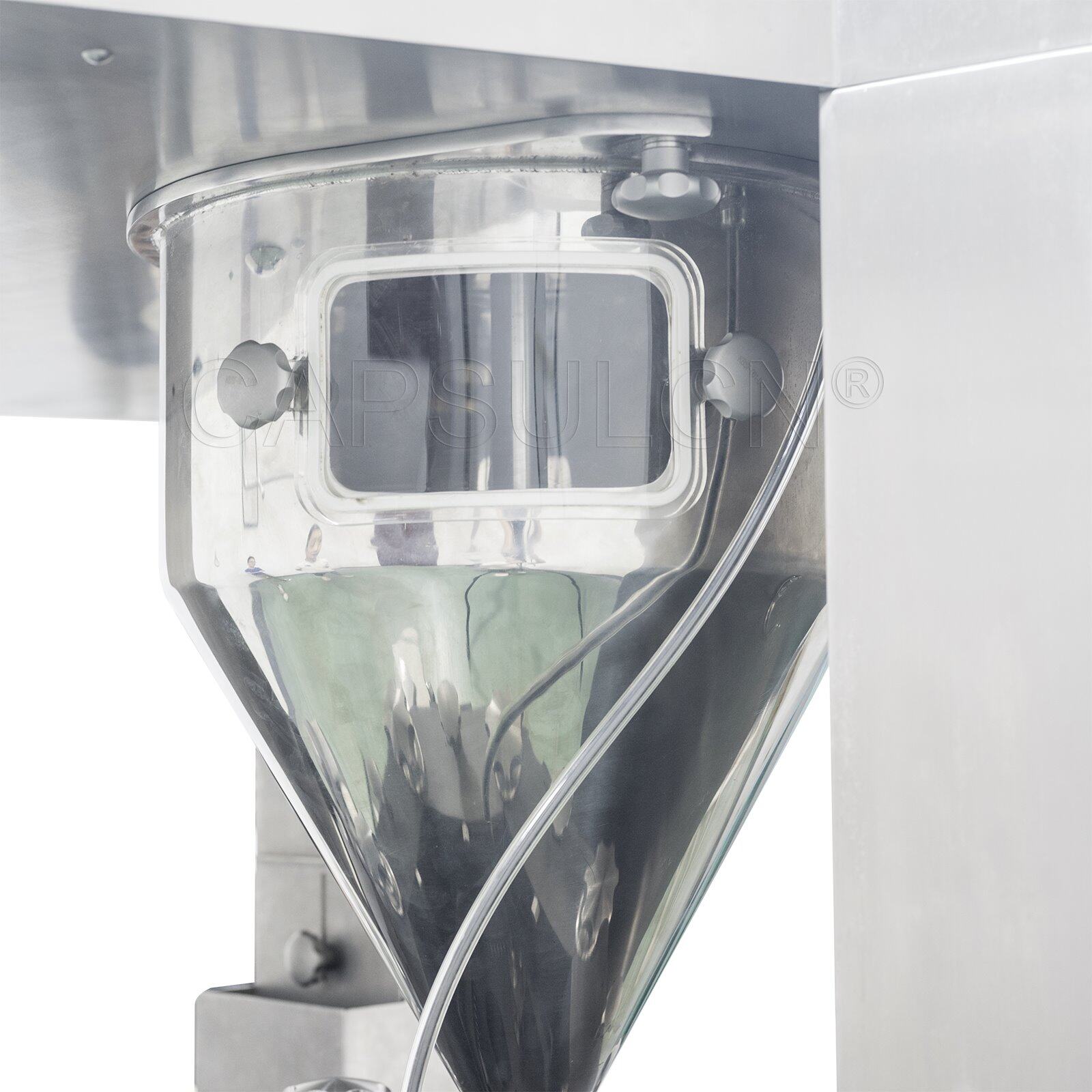 5. Powder Dosing and Filling System
The powder dosing and filling system is one of the most important automatic capsule filling machine parts. It's loaded with a level sensor to control filling accuracy while reducing material waste.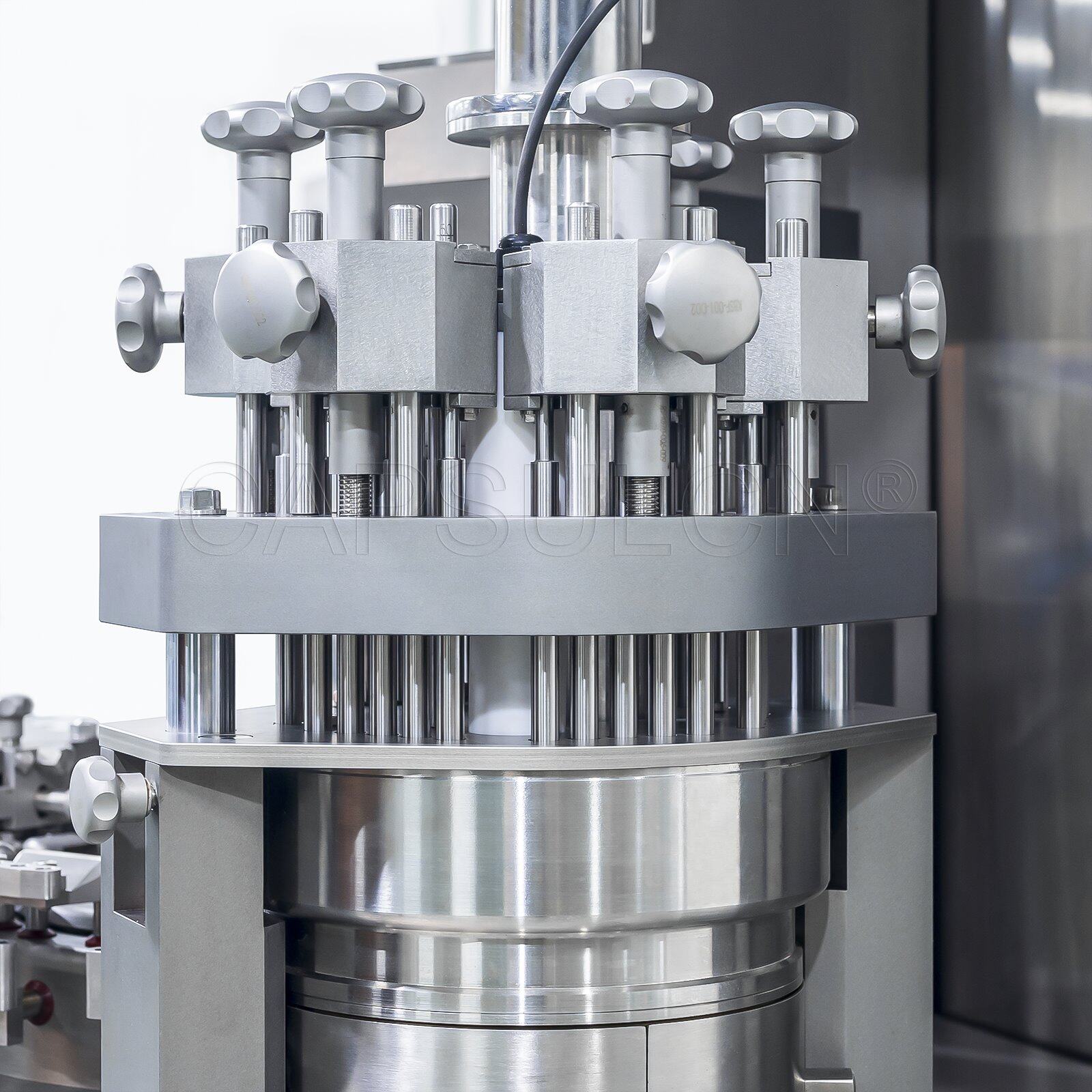 Aside from the powder, this system is also suitable for other materials, including pellets, granules, and combinations. It works with a fixed or height-adjustable dosing disc to complete the filling process. Also, this unit can regulate the tamping force to prevent capsule breakage.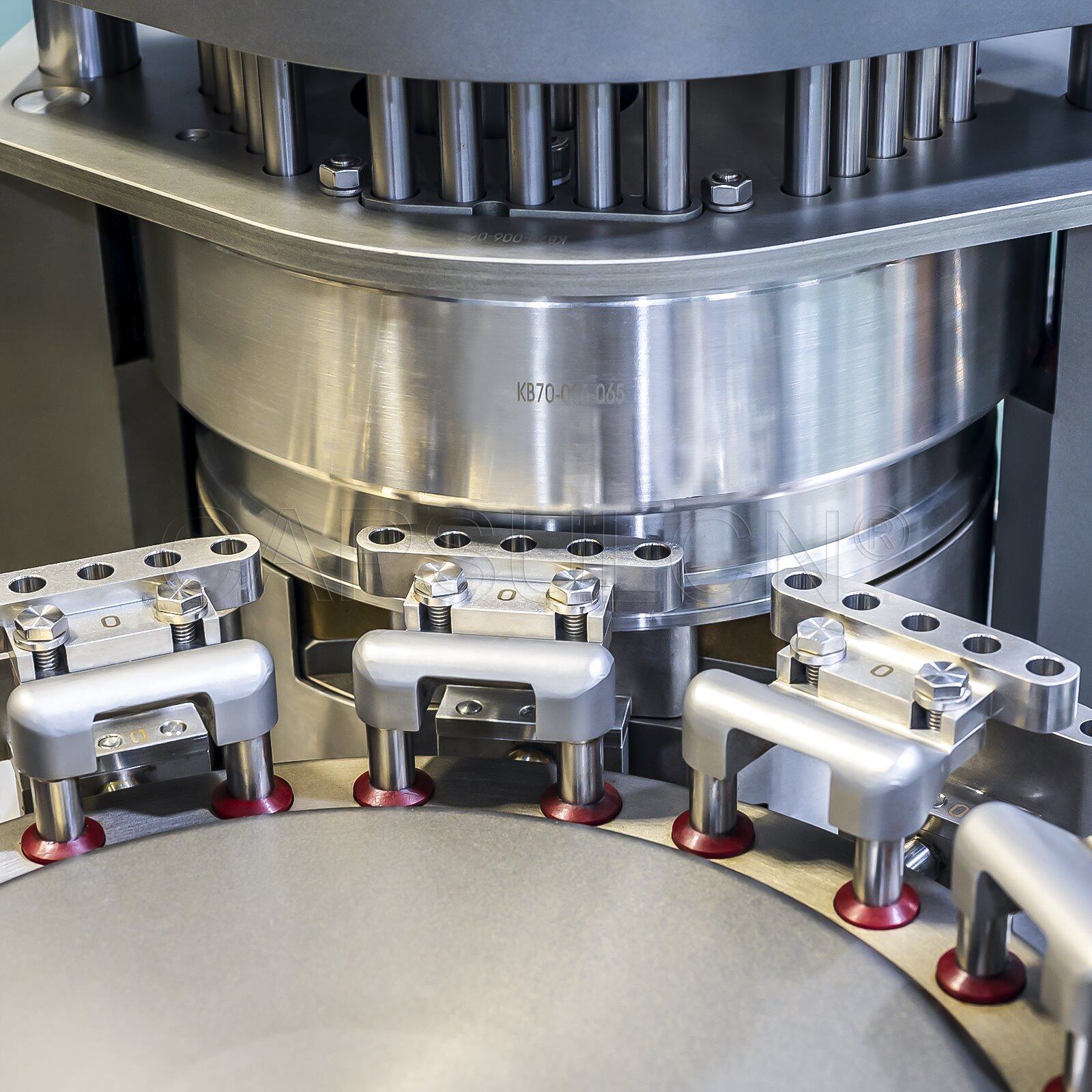 6. Vacuum System
The vacuum system is a hallmark of the automation level of an encapsulation machine. This system separates empty capsules and quickly cleans the segments for the next circle without manual intervention. Of course, don't forget its important role in conveying empty capsules and powder to their hoppers.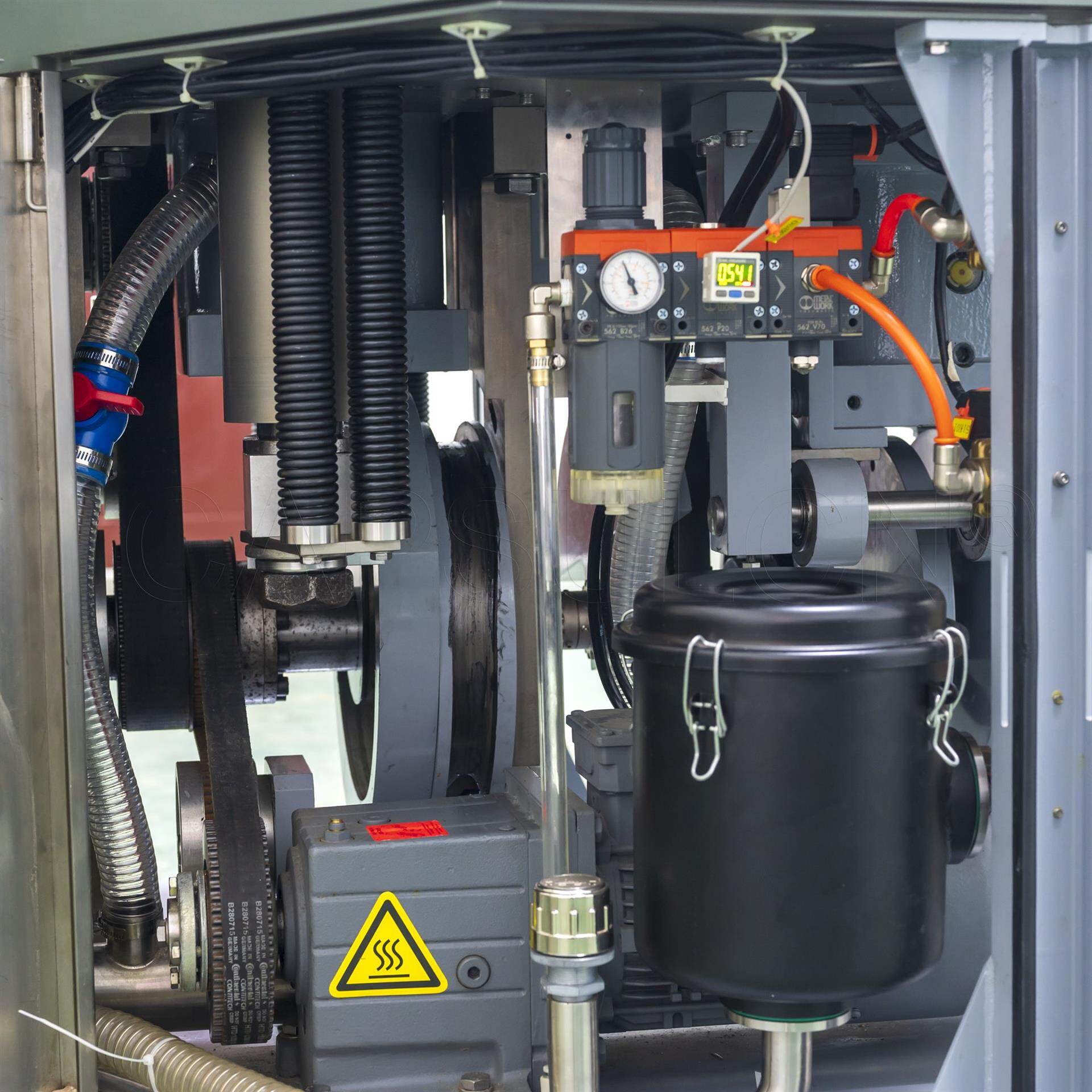 7. Mechanical Drive System
When it comes to the hardcore part of the capsule filling machine, I bet you're thinking of the mechanical drive system. Further, if it's a PLC-based drive system, it will make your machine more reliable and flexible.
Also, this enclosed system protects against dirt or debris buildup. It can prevent tampering while enhancing your production accuracy and efficiency.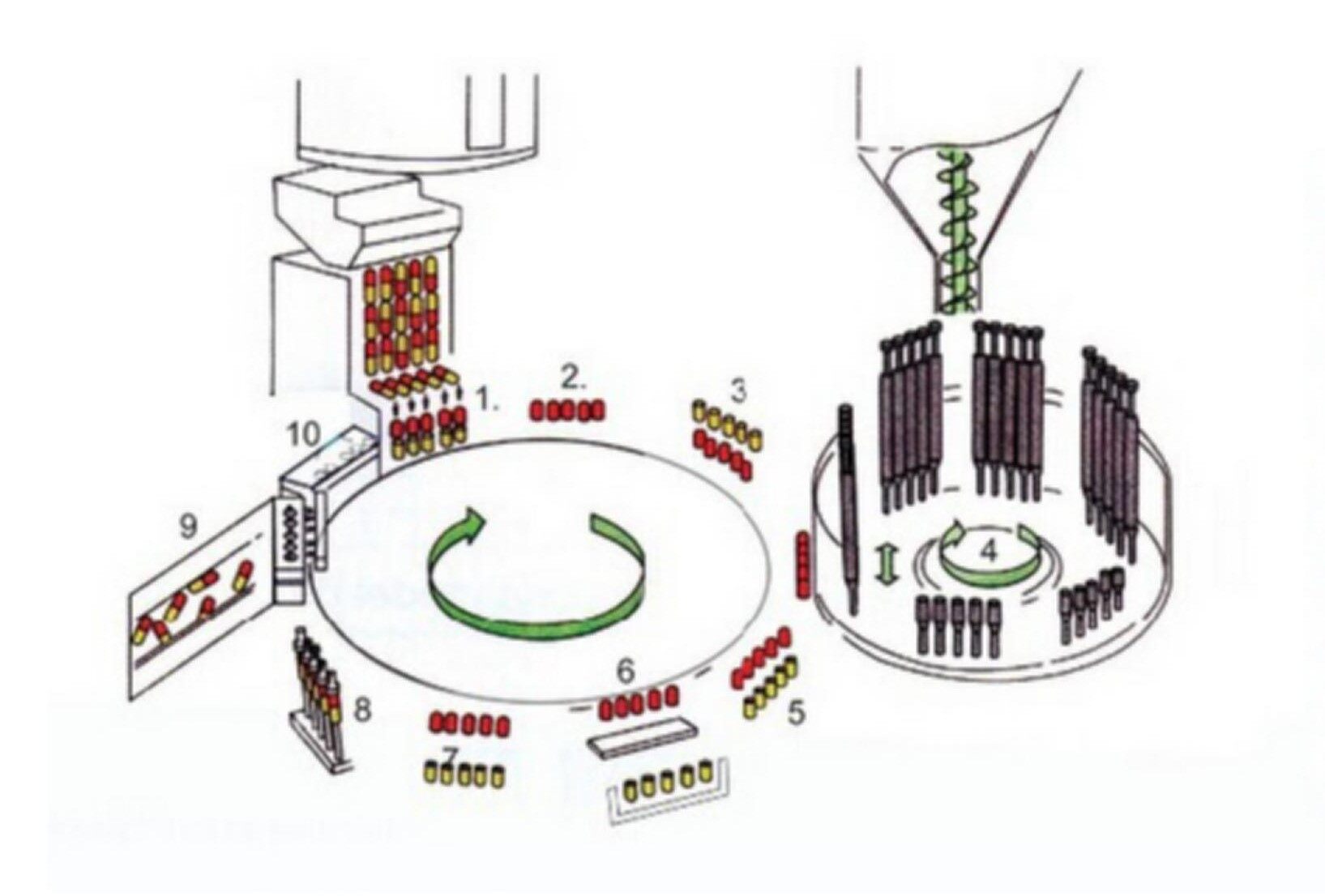 8. Lubrication System
An automatic encapsulation machine consists of various moving parts, so you'll have to lubricate them to minimize wear and tear. Well-lubricated parts help ensure a smooth production run.
If your capsule filler is packed with a centralized lubrication system, it will greatly extend the lifespan of your machinery.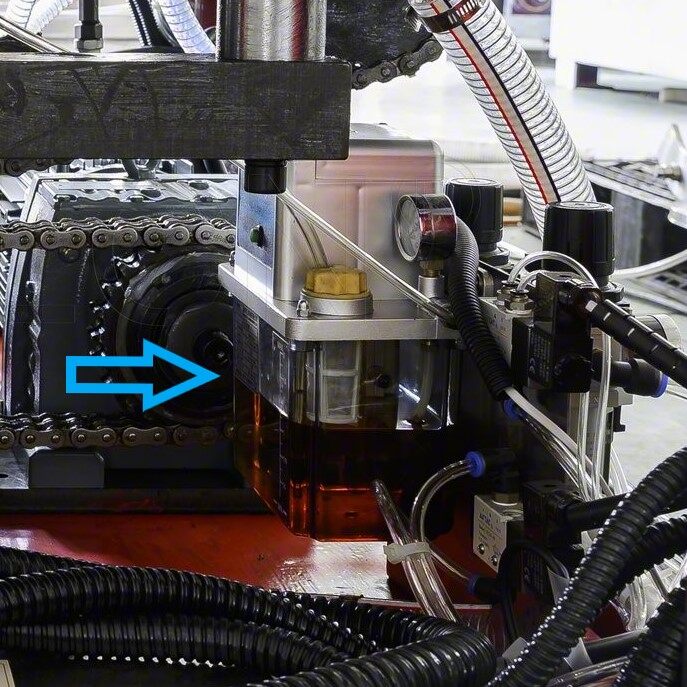 9. PLC and HMI
A programmable Logic Controller (PLC) is an industrial computer. It regulates various electromechanical processes for use in automation applications. A Human-Machine Interface (HMI) comes in a dashboard or touch screen. It allows for communication between users and machines.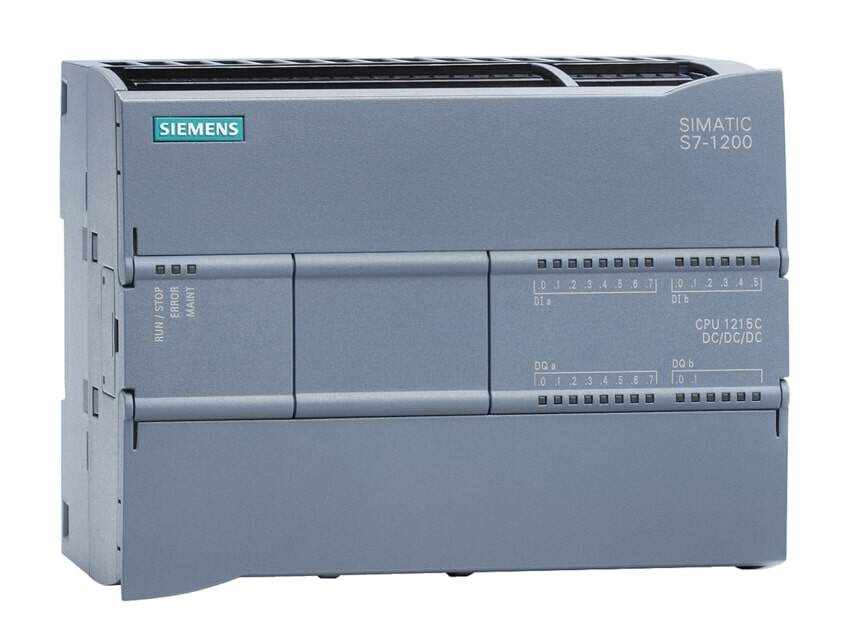 Choosing an automatic capsule filling machine employing a PLC and HMI will be a smart move. They enable intuitive operations with touch functionality, allowing you to control the machine easily.
So here is a tip. If you want to buy an encapsulation machine, I recommend choosing the famous PLC and HMI brands. At iPharMachine, all the automatic capsule filling machines are equipped with SIEMENS PLCs and HMIs. Our customers are satisfied because they don't have to worry about repair issues.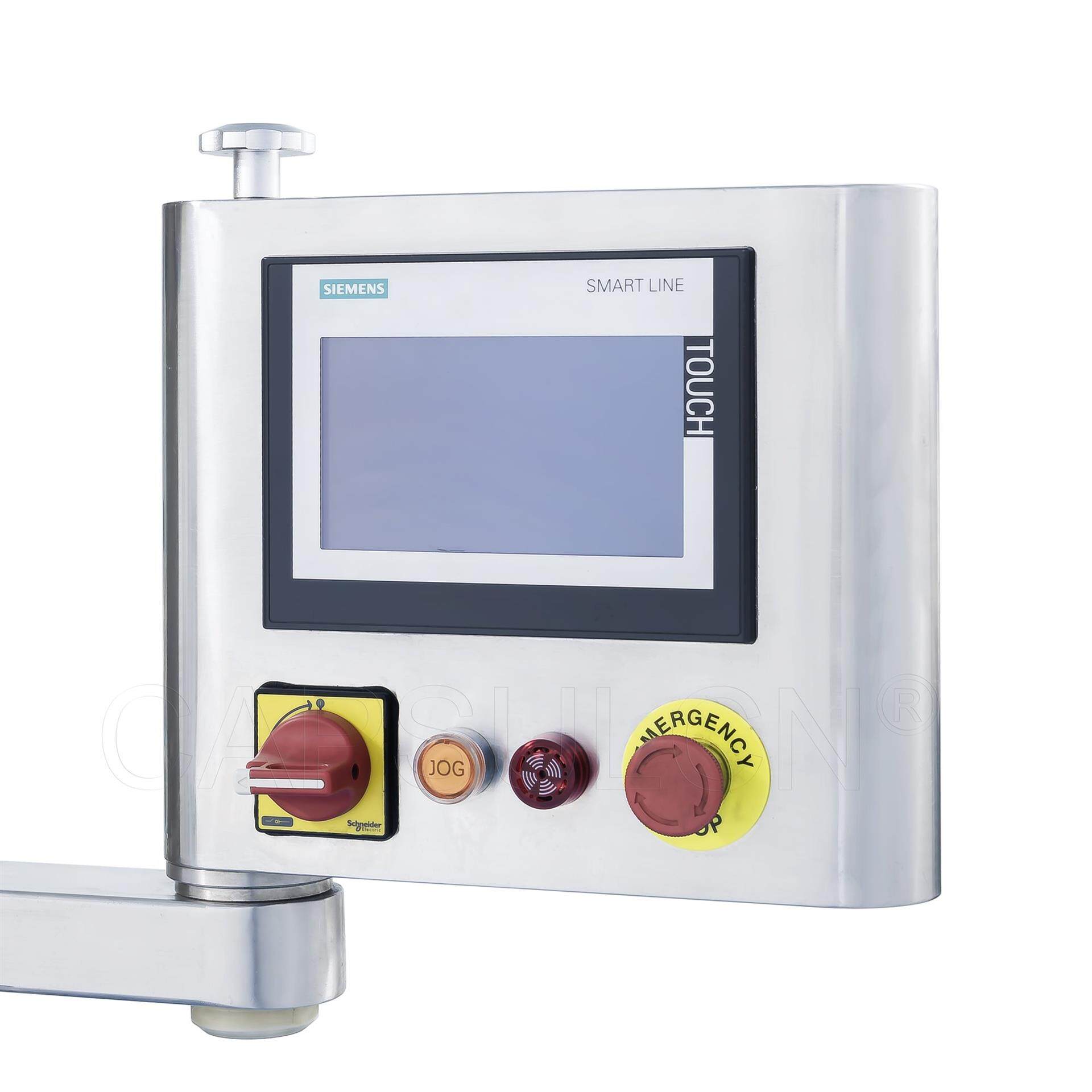 10. Safety Door
Protecting operators from mechanical injuries is always a priority. The safety door is a critical encapsulation machine part. When you open the door, the machine will stop immediately to prevent access to the moving parts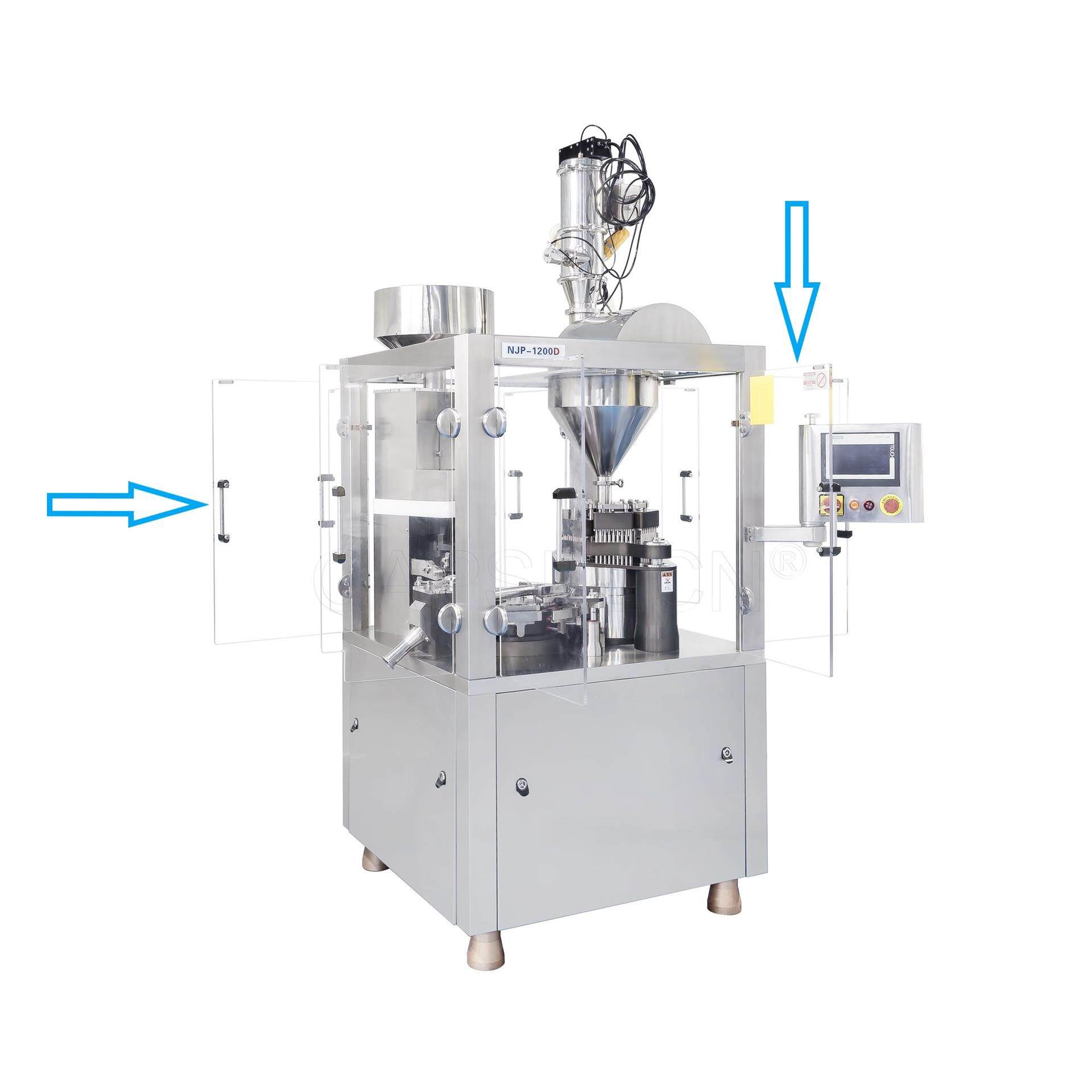 Wrap-Up
As we all know, modern machines are all complex constructions. They are built with numerous parts and components. If you're ready to invest in a pill filling machine or looking to boost your production efficiency, having a basic understanding of the above 10 critical automatic capsule filling machine parts is definitely worth your time.
Leave your comment
Also Offers
New Arrival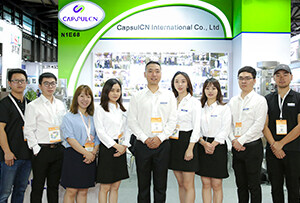 Our Team
As an expert in the pharmaceutical and pharmaceutical packaging industry, iPharMachine has provided solutions for hundreds of pharmaceutical and health product manufacturers for 17 years. By visiting customers, we get good reviews from our customers.