Induction Sealing Machine Model LGYF-2000BX: Principle & Characteristics
- Monday, August 26, 2019
General
The technology, in which aluminum plastic composite materials get heated and sealed through electromagnetic induction, is a relatively advanced and popular non-contact sealing technology both at home and abroad. The electromagnetic induction sealing machine manufactured under this principle has increasingly become the necessary equipment in medicine, pesticide, grease, subsidiary foodstuff, health product, beverage, cosmetics, chemical and other industries for high-quality airtight sealing of plastic, glass and other non-metallic bottles, so as to improve product quality level, achieve enhanced sealing and shelf-life performance, as well as meet higher requirements for anti-theft and security.
The company adopts the internationally advanced heating processing technology, and selects imported OEM components for key electronic components. Also, through improvements with years of accumulated production experience and exploration, it now has developed and produced Model LGYF-2000 Series electromagnetic induction sealing machine, which has made major breakthroughs in sealing range, machine performance stability and efficiency, becoming a high-quality but inexpensive induction sealing equipment more popular in the domestic market.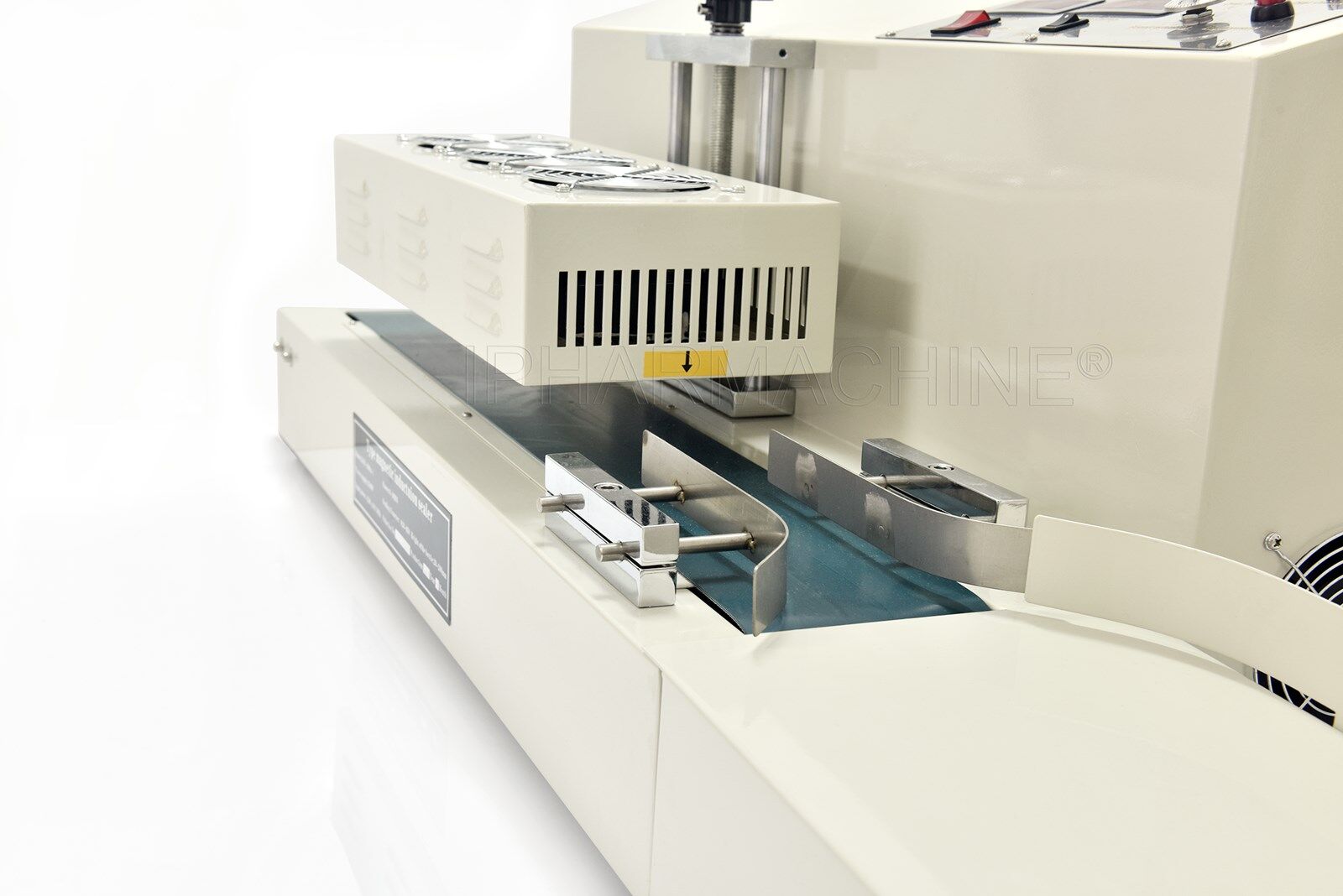 Principle
Based on the principle that metal objects would produce vortex and thus generate heat under the high-frequency electromagnetic field, Induction Sealing Machine relies upon electromagnetic induction aluminum to make foil heat and melt adhesive membrane on the lower layer of aluminum foil to bond with the sealing surface, to realize continuous, fast and non-contact sealing work.
Characteristics
The sealing range of the machine is adjustable, and with either large or small sealing surface, can get the ideal sealing quality and efficiency.
In case of the equipment failure of the machine in the course of work, the conveyor automatically stops working, to realize the function of isolating the products sealed and those unsealed.
The conveyor belt adopts electronic stepless speed adjustment, and during the sealing process can based on voltage and current changes make speed adjustment in a timely manner, in order to achieve the best sealing quality.
In this machine, the height of sensor head adopts electric adjustment, capable of sealing the objects within the range of 40 to 400mm in height.
This machine has supply and voltage meter and sealing ammeter, so that it can make timely adjustments when voltage and current fails to meet normal job requirements, to ensure the sealing quality.
Leave your comment
Also Offers
New Arrival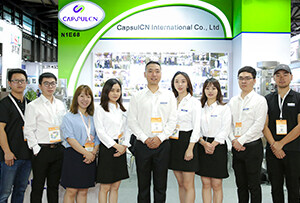 Our Team
As an expert in the pharmaceutical and pharmaceutical packaging industry, iPharMachine has provided solutions for hundreds of pharmaceutical and health product manufacturers for 17 years. By visiting customers, we get good reviews from our customers.