Manual type Single Punch Tablet Press TDP-0 Operations
- Wednesday, September 11, 2019
Set up the dies: At first demount the hopper, feeder, middle die plate, after that wash the middle die plate, die, hole of die, keep them dry and clean. Then according to the following steps:
Step 1: To set the lower punch, insert the lower punch pin into the hole of lower punch core. Pay attention to the gap of punch rod that insert to bottom must aim at the set screw then tighten the lock screw.
Step 2: To set the upper punch, insert the upper punch pin into the hole of upper core, also make sure to insert to the upper end of the punch core, and tight the nut with wrench.
Step 3: Put the middle die into the die hole. This is an important step to make sure the upper, lower and middle die are line-up. Pay attention to the end face of middle die should flush with the surface of the plate, after adjusting, tighten the lock screw.
Step 4: Keep the upper, lower and middle die in line-up position, then mount the tablet middle plate at the Tablet Press machine body, tightens the screws, and turns the hand handle by hands, makes the upper punch pin down slowly, inserts into middle die hole. At this time, adjusting the middle die plate, so that after the upper die pin insert the middle die hole should be nimble without knock, and smoothly. Then tightens the screw at the middle die plate and turns again the flywheel for ten revolutions or more. Now, if the punch and die are mounted properly without strong friction, then input materials testing.
Step 5: Adjust the out put rating nut (16) to regulate the height of the tablet. Make sure it will line-up with the middle die plate when it at the zenith.
Step 6: Adjust the filling rating nut (18) to regulate thethickness of the tablet. Do counter-clockwise direction it will increase the filling volume, so it will add the thickness of the tablet. And vice versa.
Step 7: Make sure of that the put out height and the thickness of the tablet, then tight the rating nut plate (17).
Step 8: Adjust the hardness of the tablet: At first loose the upper die hole lock nut (6) and the upper die hole. Then do the counter-clockwise direction to decrease the press, and vice versa. Please don't adjust wide range at once, just as the necessary, then tight the upper die hole lock nut.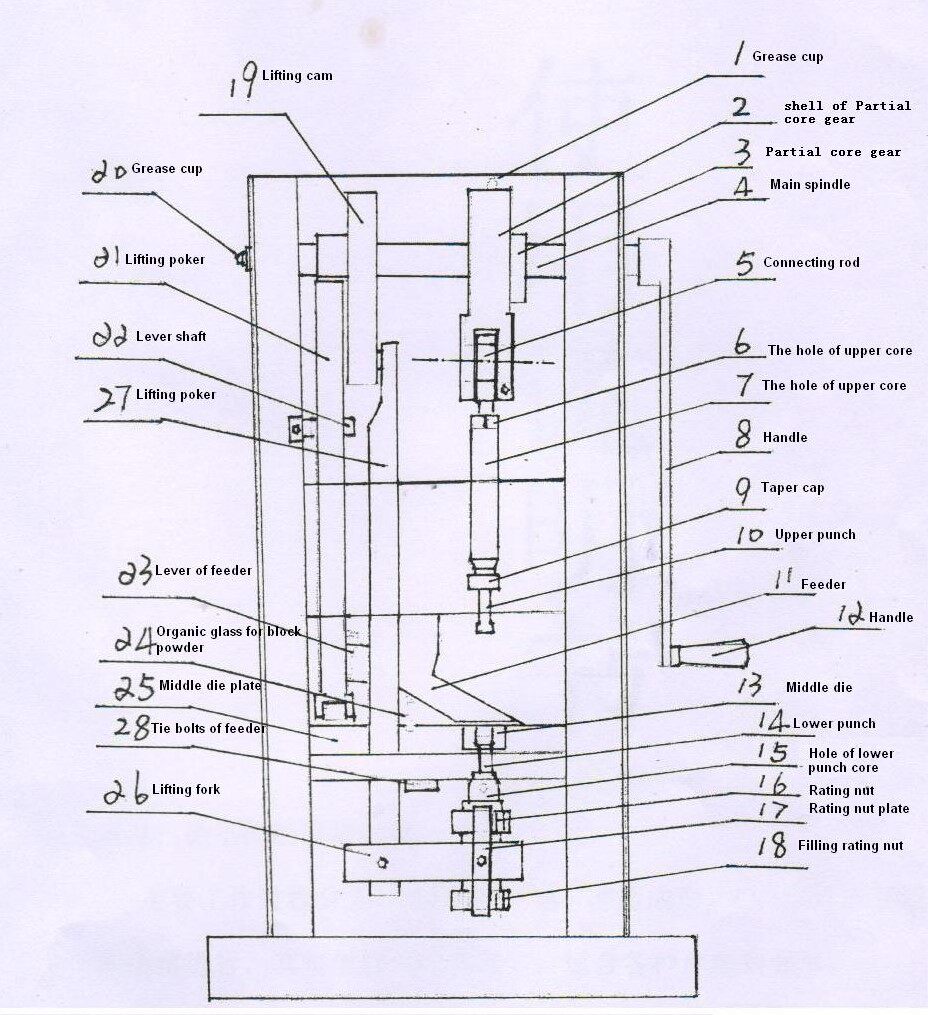 Leave your comment
Also Offers
New Arrival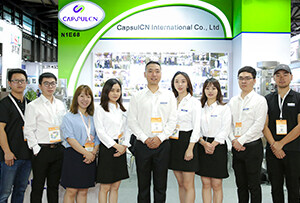 Our Team
As an expert in the pharmaceutical and pharmaceutical packaging industry, iPharMachine has provided solutions for hundreds of pharmaceutical and health product manufacturers for 17 years. By visiting customers, we get good reviews from our customers.