Top 5 Powder Filling Machine Manufacturers
- Thursday, February 16, 2023
A powder filling machine works to fill powders into various containers. There are many different types of powder filling machines out there. For example, there are auger filling machines, net weight fillers, fill-by-weight fillers, multi-head filling machines, and more.
The machine helps fulfill precise filling needs. It's widely used in the pharmaceutical, nutraceutical, food, cosmetics, personal care, chemical, and consumer goods sectors.
However, finding the best powder filling machine for your business needs can be a real challenge. For bulk powder packaging, there is a fairly long list of items to think about. One of them is to choose the right powder packaging machine manufacturers or suppliers.
Since the demand for powder filling machines is growing quickly, more and more companies are entering the market. There are undoubtedly trusted businesses that stand out from the pack. This blog post will give you a tour of the world's top 5 powder filling machine manufacturers.
List of the Best Powder Filling Machine Manufacturers
#1 Spee-Dee, USA

Spee-Dee Packaging Machinery, Inc. is a trusted manufacturer of fillers and checkweighers with over 40 years of industrial experience. This family-owned company started with only four employees. Today, it has grown into a thriving business with a team of more than 100 workers.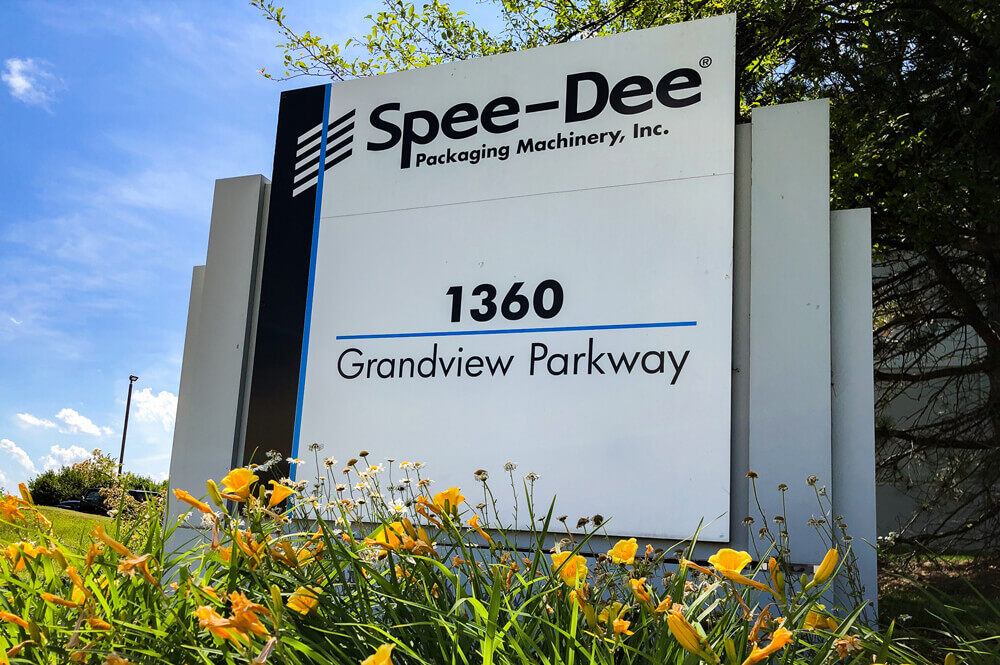 Spee-Dee always continues developing new technologies and expanding into new areas. They provide the food, pharmaceutical, and nutraceutical industries with user-friendly, high-quality, and sanitary filling solutions.
The company has a test lab where they can perform a simulation of your production run. This ensures that you will achieve the desired production efficiency. Also, Spee-Dee offers in-depth customer service, including startup assistance, service calls, phone support, product testing, and more.
Products you might be interested in
Spee-Dee has a wide range of powder filling machines to help get the job done right. Iconic products such as auger fillers, volumetric cup fillers, and rigid container fillers meet diverse product fill needs.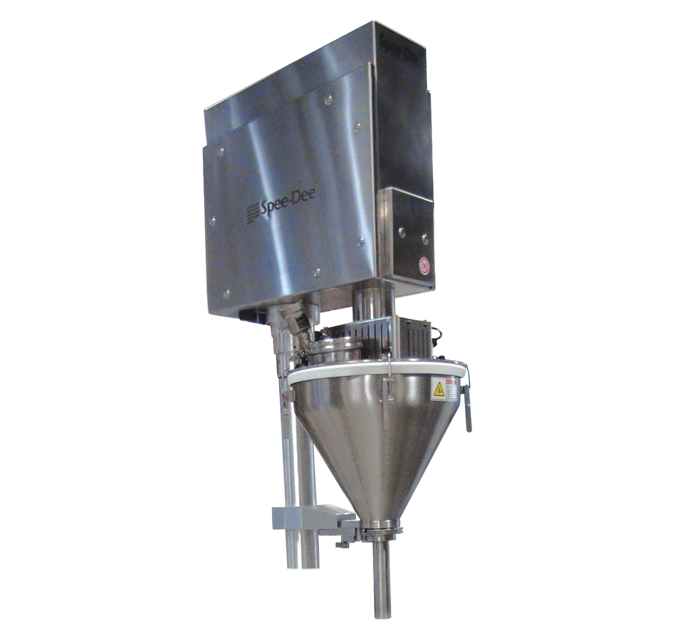 These powder filling machines are well-designed and built to last. They can ensure fast, accurate, and reliable filling. Also, each piece is able to easily integrate with other filling systems and checkweighers to optimize filling operations.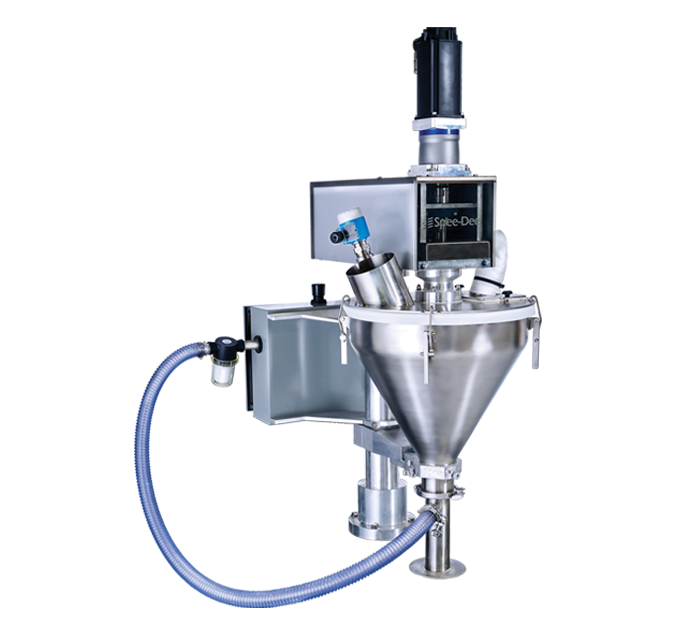 Product Features
Sanitary stainless steel construction
PLC-based controls
Sliding key tooling lock for tool-less changeover
Innovative servo direct-drive design
Servo motor for precise control
Easy access to cleaning, maintenance, and adjustment
Real-time adjustment to the speed, acceleration, and number of revolutions
#2 iPharMachine, China

iPharMachine is one of the companies that can't be left out of a list of the best powder filling machine manufacturers. With nearly 30 years of manufacturing experience, the company has become an industry leader and a reliable partner for a lot of companies across the globe.

iPharMachine got its start producing manual capsule fillers. Today, it is one of China's most reliable manufacturers and suppliers. The business covers capsule filling machines, tablet presses, blister packaging equipment, bottling lines, and many other pharmaceutical types of machinery.
iPharMachine is committed to delivering affordable, high-quality, and comprehensive solutions for diverse customers. Besides, this company has a group of technical experts. The team provides a wide range of customer services, from round-the-clock online support to field service.
Products you might be interested in
If you're looking for affordable yet quality powder filling machines, iPharMachine can cover all your needs. The company offers a full range of semi-automatic and fully-automatic options.
iPharMachine's products are designed with each customer's specific formulations in mind. They are capable of dispensing and packing free-flowing and non-free-flowing products. Also, they can be customized to suit your filling needs.
Product Features
Robust, streamlined, stainless steel design
PLC control and stepper motor drive system
Automatic error correction
Built-in weighing technology
Easy to operate, maintain, and clean
Dust control system
Diverse applications
#3 WeighPack, Canada

Paxiom Group is a long-established global provider of primary, secondary, and end-of-line packaging systems. The group owns five world-famous packaging machinery brands, and one of them is WeighPack.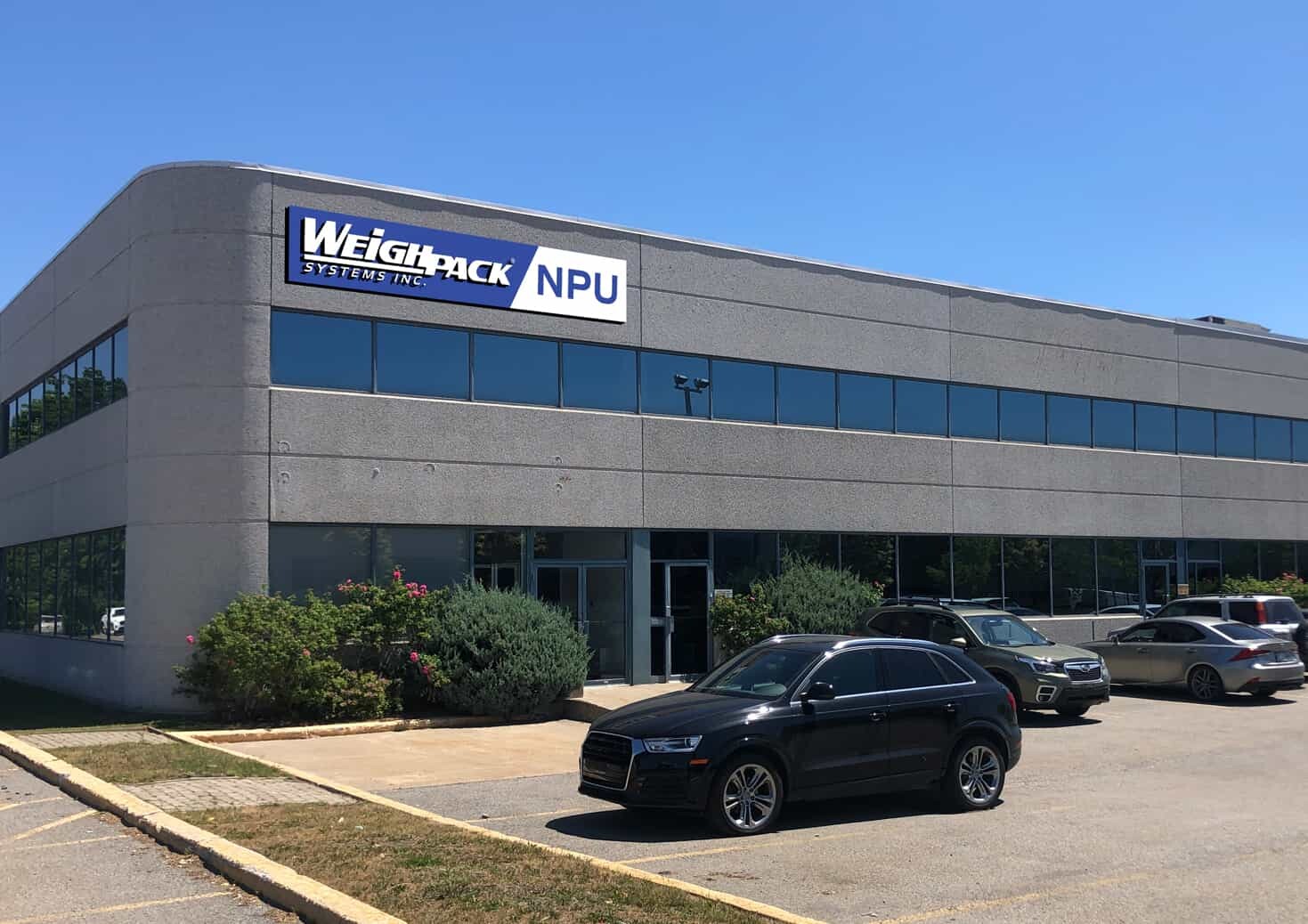 Founded in 1991, WeighPack is known for producing automated packaging lines using innovative technologies. Since its establishment, the company has placed a primary focus on delivering affordable yet high-quality packaging solutions. As one of the world's largest powder packaging machine manufacturers, WeighPack is committed to being a one-stop solution provider you can count on to develop your business.
Products you might be interested in
Powder filling machines are the centerpiece of WeighPack. Their servo-driven automatic filling machines will be a solid choice if you want to handle powders and granular materials.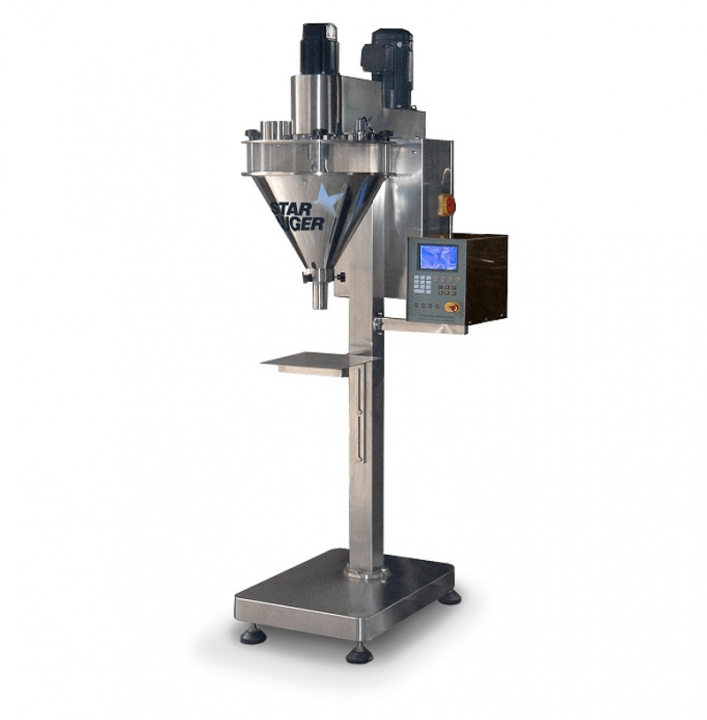 Their powder packaging machines are designed to dispense your product accurately. They feature a custom-made screw to indicate the number of revolutions, helping achieve the desired fill weight.
Product Features
Servo motor drive
PLC controls
Custom-made screw
Quick-disconnect parts
Level sensor
Easy access to tooling and hopper for cleaning and maintenance
#4 TAM, Japan

Tokyo Automatic Machinery Works, Ltd., shorted for TAM, was established in 1949. The Japan-based company provides the food, chemical, tobacco, and paper products industries with various automated filling machines and custom-made packaging solutions.
TAM brings together members of its sales, design, and production divisions to form a professional team. The team is responsible for developing new ideas to create products at the next level.
Products you might be interested in
TAM powder filling machines are able to handle a wide variety of powders quickly. They are engineered to achieve precise and reliable filling. Also, TAM powder filling machines can be used as part of a complete production line with other devices like container feeders, capping machines, labelers, and more.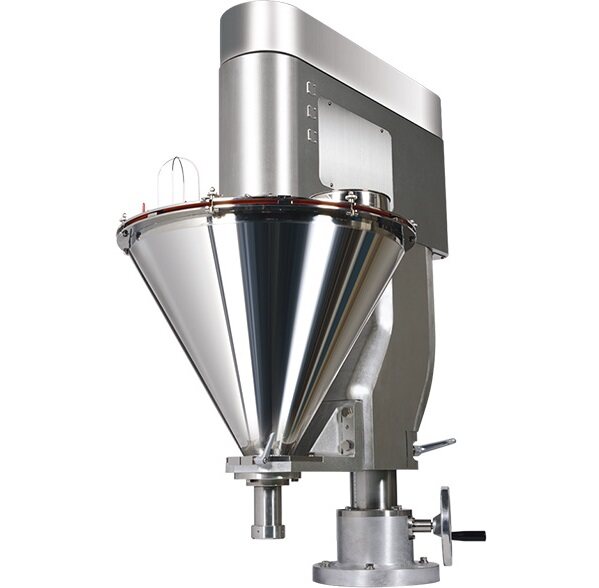 Some models of TAM powder packaging machines are packed by degassed filling technology. They use a degassing filter to remove the air from powders. This helps increase the bulk density of powders and reduce dust.
Product Features
Can be used stand-alone or mounted on a VFFS machine
Built-in degassing device
Can integrate into a complete packaging line
Stainless steel construction
PLC controls
Easy to operate and low-maintenance
#5 All-Fill International, UK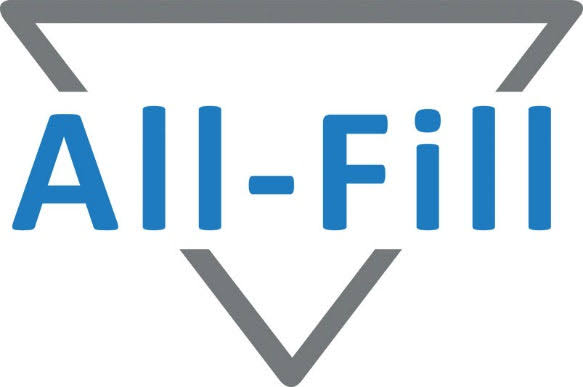 All-Fill International is the world's leading designer and manufacturer of high-quality auger-based filling machines. With 39 years of manufacturing experience, the company is now able to meet the filling needs of most customers.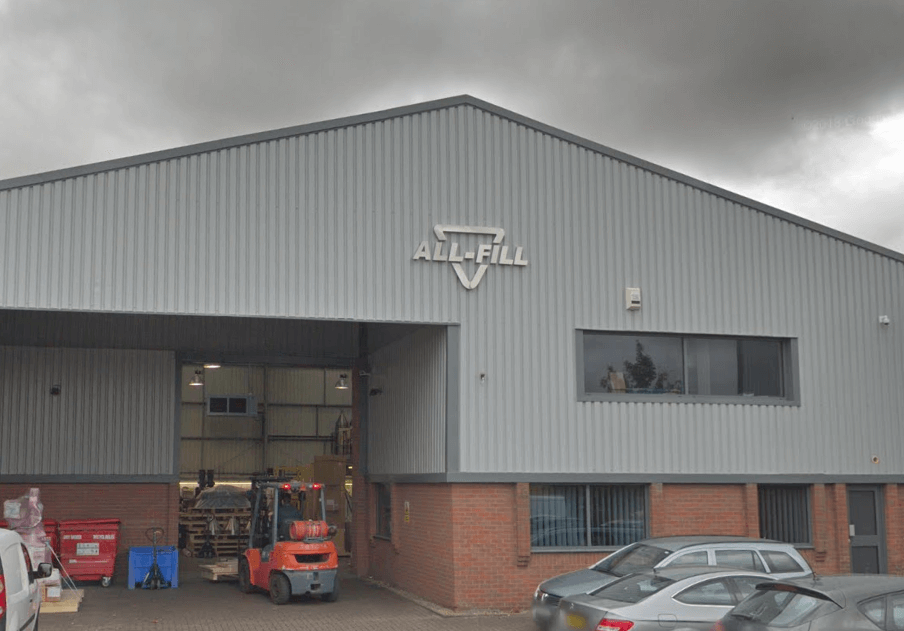 The company has built its own testing facility to ensure each piece of equipment meets customers' requirements. Also, All-Fill International offers a variety of aftermarket services, such as installation, commissioning, training, and field service. Their technical support team is available 24/7 to assist you via phone or email.
Products you might be interested in
All-Fill International offers a wide selection of powder packaging machines, including auger fillers, vacuum fillers, volumetric cup fillers, and gravity fillers. All-Fill International's products are packed with state-of-the-art technologies, from stand-alone semi-automatic auger fillers to automated turnkey packaging lines.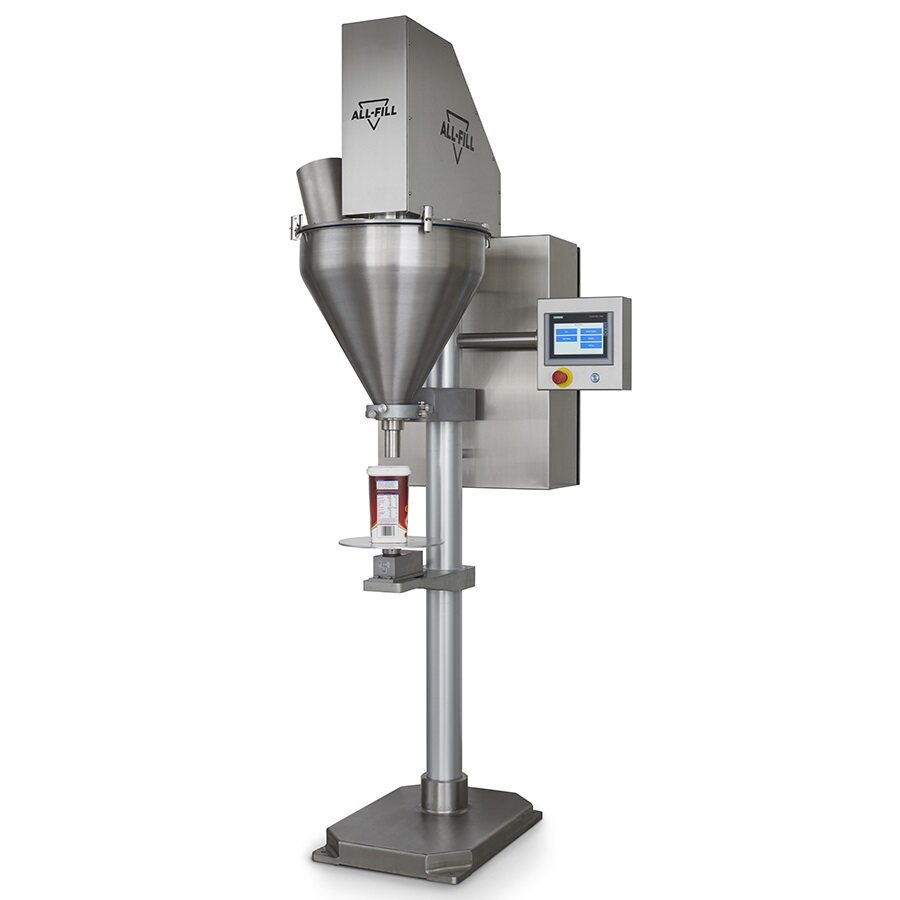 Product Features
Servo-drive auger
Independent agitation drive
All stainless steel contact parts
Tool-free changeover
PLC-based fill-weight control
Color touch screen
Fully integrated loadcell
Final word
Above, we have outlined the top 5 powder packaging machine manufacturers worldwide. At first glance, it might not be easy to choose among them. What to look for? It depends on your manufacturing requirements, floor space, budget, and production scale. We hope this article can help you find the manufacturer that best suits your needs.
Leave your comment
Also Offers
New Arrival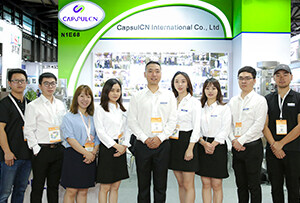 Our Team
As an expert in the pharmaceutical and pharmaceutical packaging industry, iPharMachine has provided solutions for hundreds of pharmaceutical and health product manufacturers for 17 years. By visiting customers, we get good reviews from our customers.