What are the Advantages and Disadvantages of Ribbon Blender
- Thursday, December 22, 2022
In the pharmaceutical industry, there are many types of mixers, such as V cone blenders, double cone blenders,  drum blenders, ribbon blenders, etc.
If you are looking to buy a ribbon blender, we have brought a complete guideline for you where you will know about the ribbon blender advantages and disadvantages, how it works, and why pharmaceutical industries need it.
However, before digging into the details, let's know some basic things about ribbon blenders.
What is a Ribbon Blender?
What is a ribbon blender & mixer machine? The horizontal ribbon mixer is a new type of mixing and stirring equipment with high efficiency, high uniformity, high loading coefficient, low energy consumption, low pollution, and low crushing. The product has a wide range of applications and can be used for mixing and stirring powder and powder, powder and liquid, especially for mixing paste, viscous or high specific gravity materials (such as putty, real stone paint, metal powder, etc.). This equipment is currently widely used in the fields of pharmaceuticals, food, pesticides, dyes, chemicals, plastics, ceramics, coatings, putty, mortar, etc.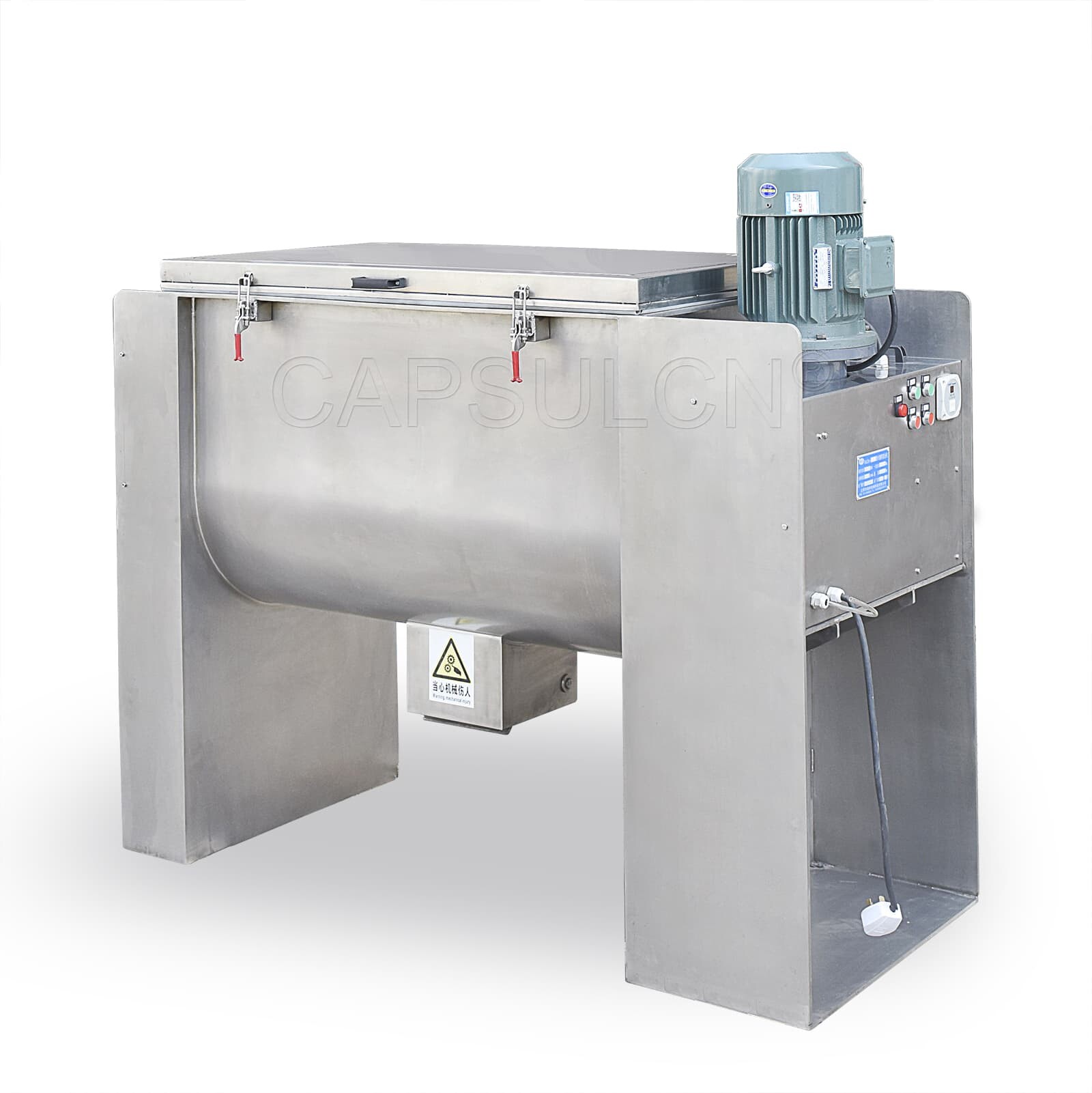 Ribbon Blender Advantages and Disadvantages
Besides being a budget-friendly machine, this blender has its pros and cons, which we will explain in detail.
Ribbon blending machines are powder-mixing type accessories available in the market. Industries use them for mixing solid and liquid ingredient mixing when required. In the corrective maxing pattern of the ribbon blender, you can run short and fast mixing cycles ranging from a few minutes to 15 minutes. These rapid mixing cycles make you think the ribbons move at a high RPM. However, that is not true. Ribbon agitators run up to 300 feet/min tip speed.
One can benefit from its full discharge feature if the machine has a central discharge port. By running the machine at a lower speed, one can easily push the item back and forth till the mixing vessel is empty. In addition, the manufacturers can use several powder valves on the mixer's discharge port. Whereas many plug valves can be flush with the internal surface of the mixer body when in the closed position. That preserves the buildup of the mixture during the mixing cycle.
The working volume capabilities of a ribbon mixer remain low at 30%. In case the capacity is less, it won't permit contact between the ribbons and materials. The mixer can work with 100% capacity in various applications. Whereas the ideal mixing capacity remains within 50-70.
Ribbon Blender Advantages
There is a never-ending list of ribbon blender benefits. One can use such versatile machinery in several industries, including food, cosmetics, agriculture, pharma, etc. Moreover, it is very easy to operate for workers looking to mix heavy ingredients easily. It is a time-saving accessory that ensures flawless outcomes within a quick time. Whether how messy the ingredients are, this machine will deliver quality results.
High shear speed ensures ingredients are mixed quickly and produces smooth output. Furthermore, the solid build of the ribbon blender guarantees no leakage of ingredients during the mixing process. As a result, one can complete the task before the given time without committing any mistakes.
Mixing different ingredients can result in contamination, leading to the transmission of hazardous material, which can adversely impact your overall health, causing infection and other diseases. The ribbon blender machine is built considering such facts and ensures excellent hygiene by avoiding products from cross-contamination. Moreover, the stainless-steel construction of this mixing machine enables It to last for years.
 Suitable for dry and wet users
The ribbon blender machine Adopts exquisite craftsmanship making it equally advantageous for dry and wet users. In addition, the blenders of machines are designed so that both ends are sealed.
 Fits easily in limited areas
The blender adopts space-saving size and easily fits limited areas. This means you don't have to arrange a dedicated area for placing your machinery to blend the industry ingredients.
 Produces homogenous mixture
Its double ribbon agitator moves in a counter-current motion sending material from one place to another. As a result, the manufacturers get a homogenous mixture quickly without investing too much effort.
Let's proceed with the disadvantages.
Ribbon Blender Disadvantages
 Not suitable for all laboratories
The blending machine does not work well in all laboratories. Therefore, you should decide about the unit as per your needs.
One might experience the issue while using power's bulk density in a high concentration.
If the mixing tank of your blender is overfilled, it will require more time to mix ingredients than its normal routine.
Lack of proper care can lead to broken seals, which can cause leakage of particles creating a mess for you to clear.
Parts of a Ribbon Blender
Below are the major parts of ribbon blenders:
Seal
Bearing
Gearbox
Motor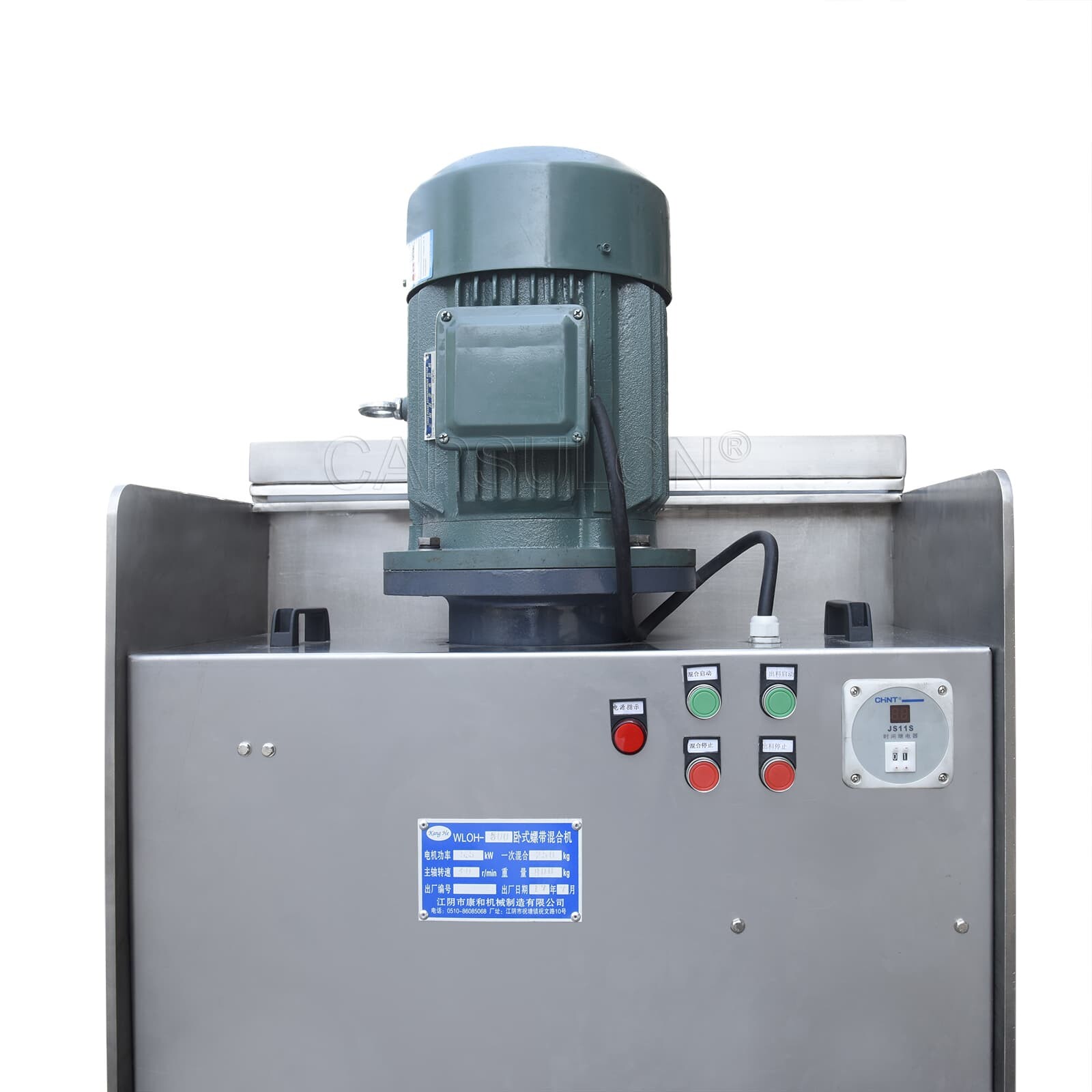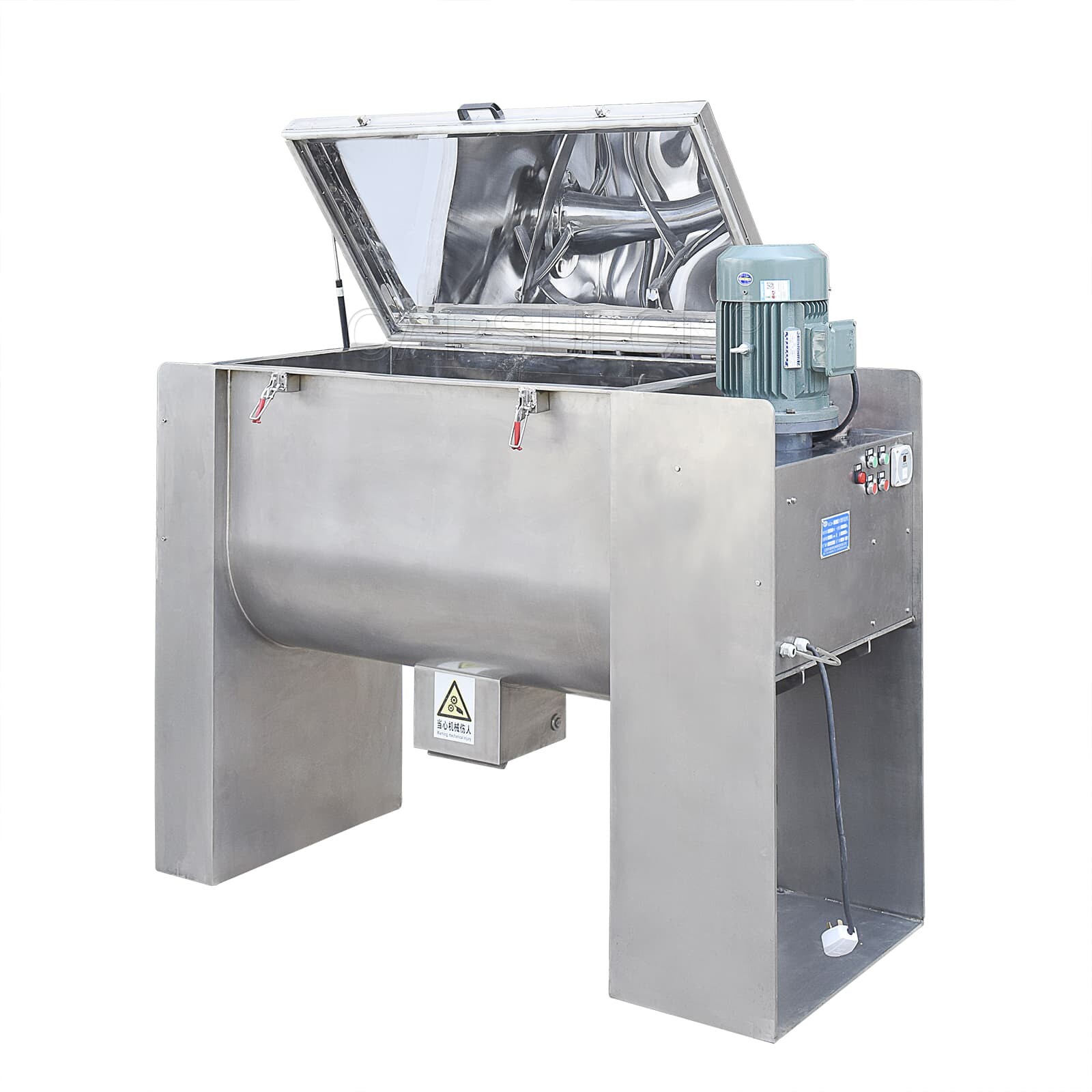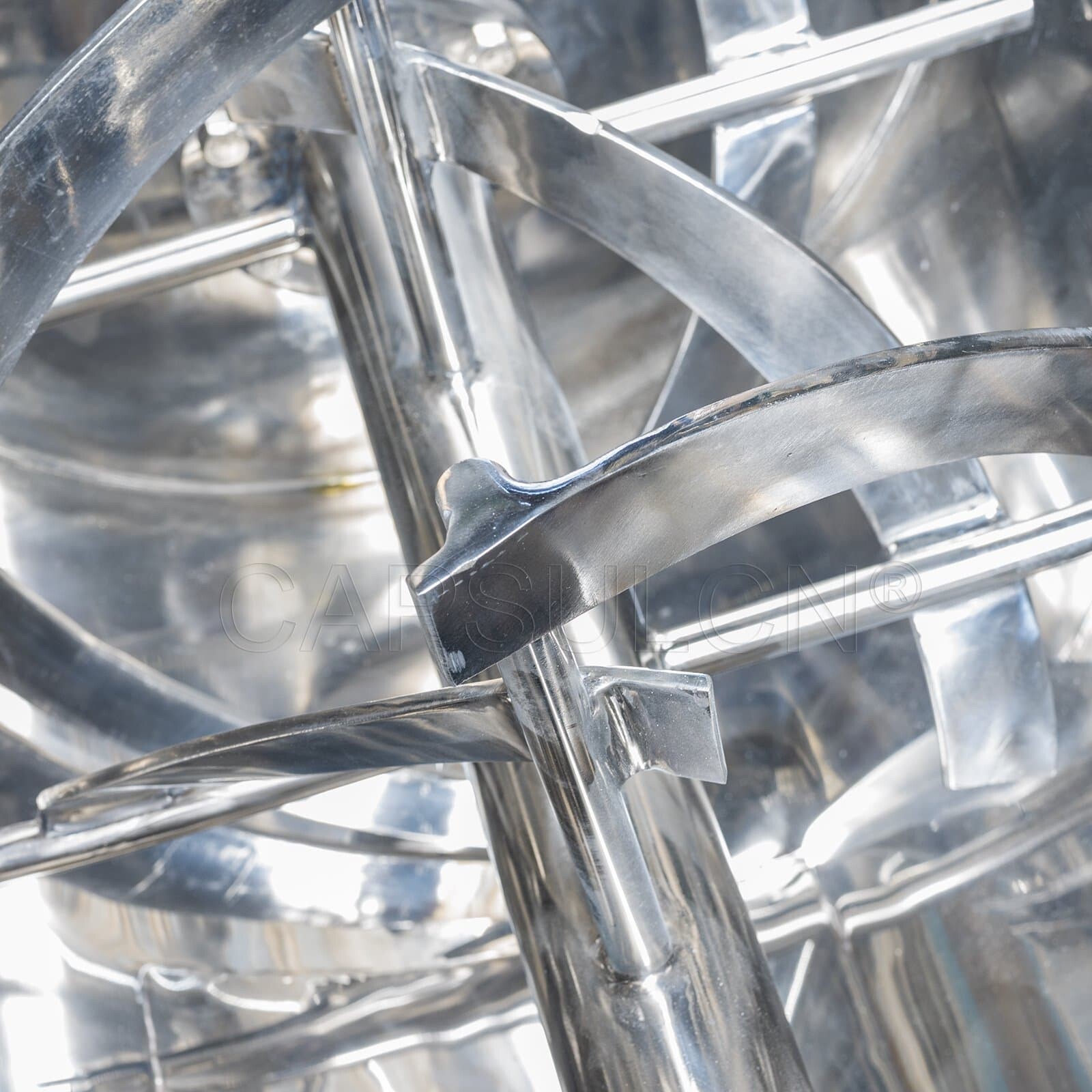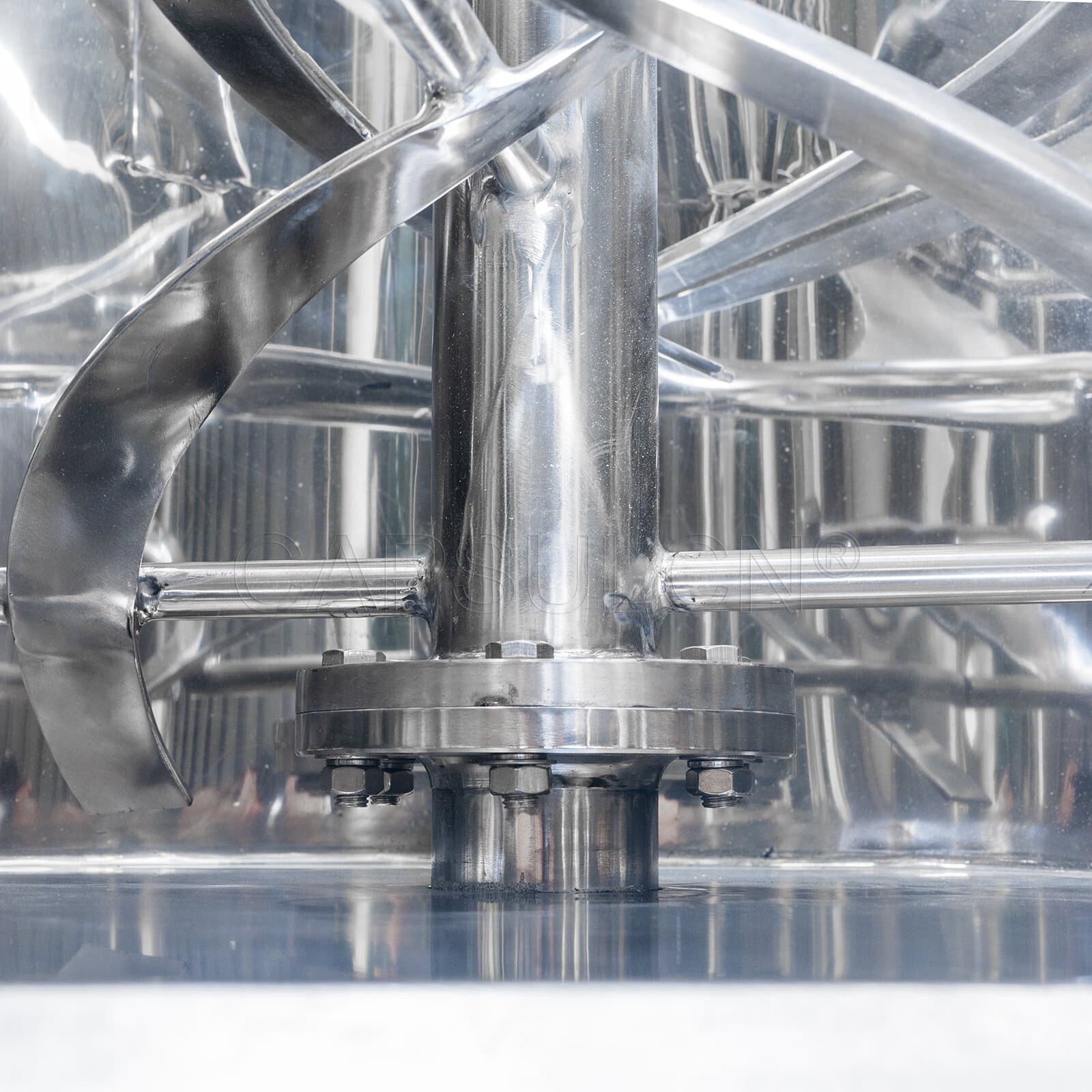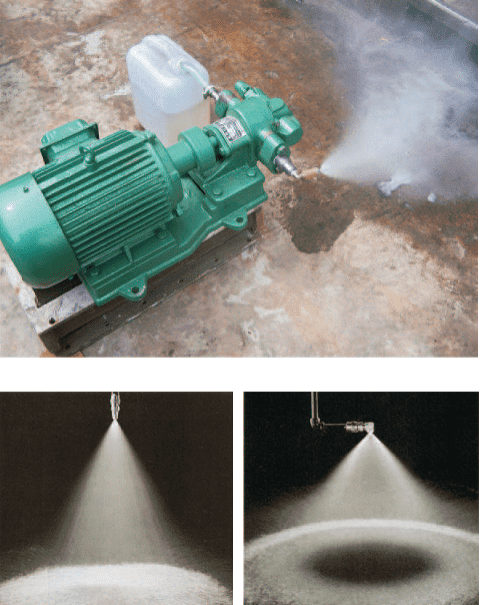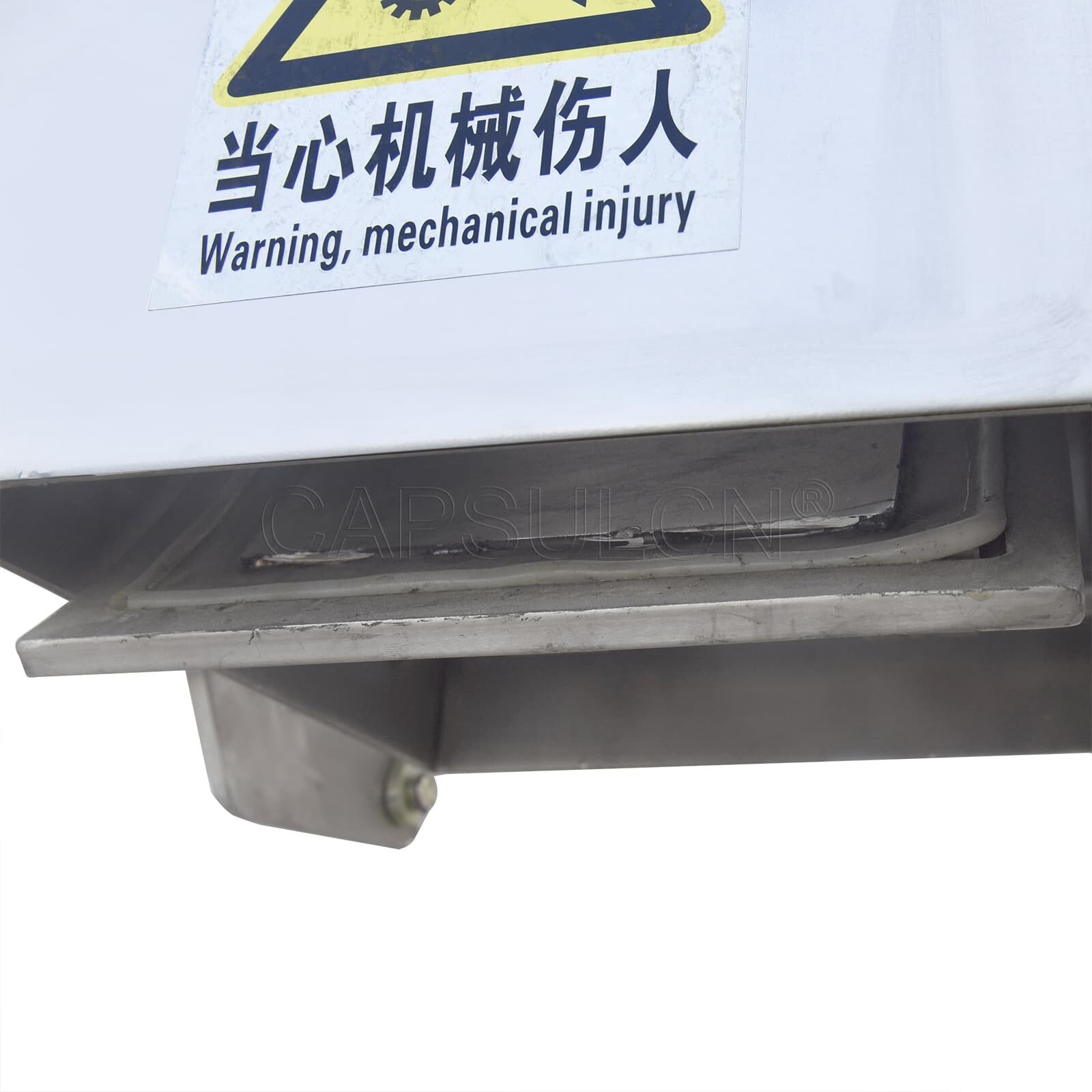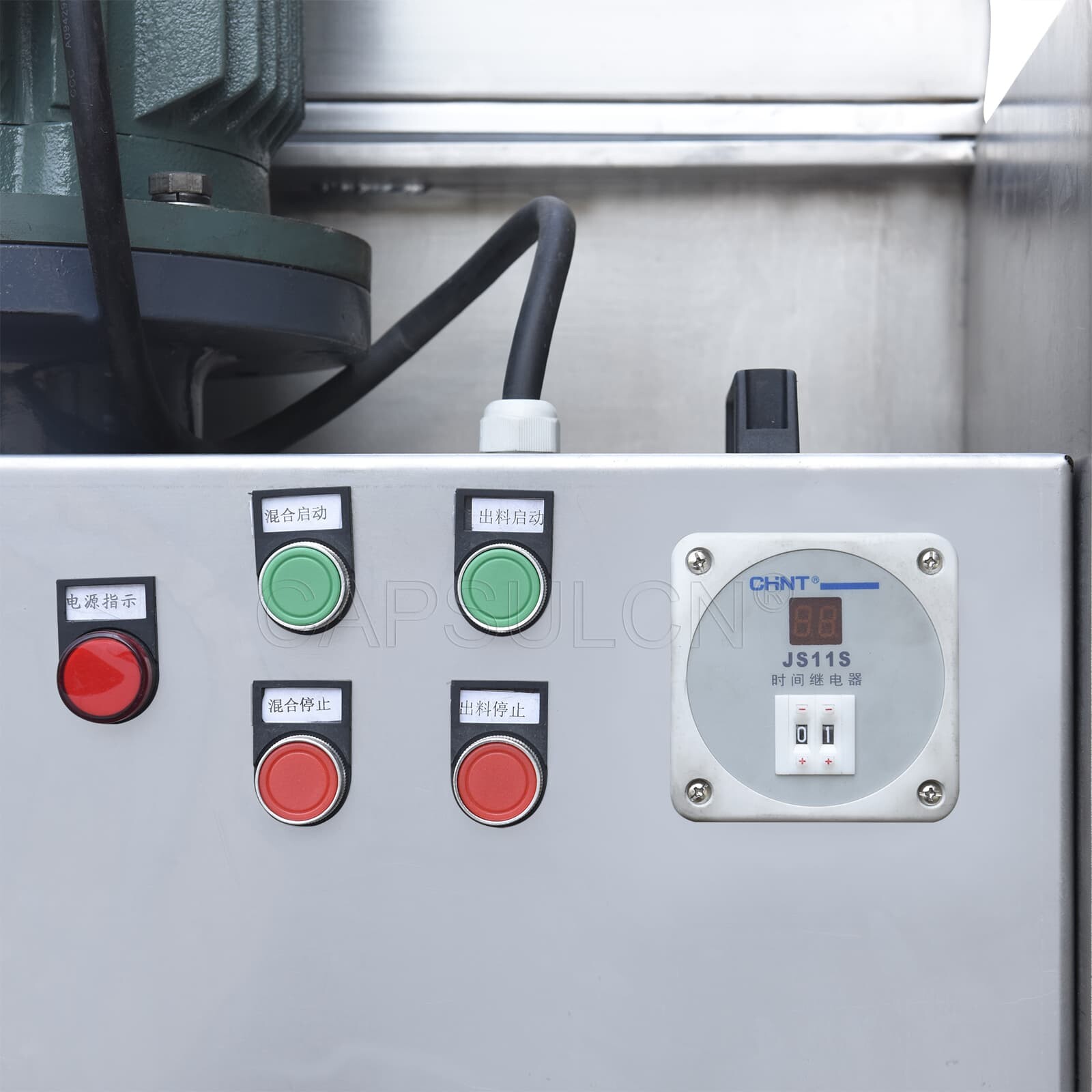 Principle of Operation 
How does a ribbon blender work? Ribbon mixers are powder blenders having two moving parts on a central shaft. Its mixing medium has helical ribbons inside and outside, which can move both inwards and outwards. They grab product from the sides into the middle and internal ribbons. The back-and-forth folding motion of the materials needs to be blended, forming a connective mixing pattern.
The ribbons of the machine have a distance between its walls. The manufacturers sometimes produce them with soft wipers to ensure the product keeps building up on both sides. Driving mechanism basis of a belt drive for power transmission in the motor and gearbox. It uses a system that produces speed by using flexible belts and pulleys.
Some manufacturers have started using direct drives through gears that use a motor to match the gearbox unit. As a result, machine owners do not have to worry about maintenance expenses over time. However, the owner of the ribbon blender mixer knows the needed volume of the machine.
Knowing several densities of the products to mix is important. Additionally, you should know the required mixer capacity and the need for motor power to ensure proper mixing. Often many designs produce great results with a bulk density of 35 lbs./ft³. However, when mixing the batch initiates, you need to know the requirement for heavy motors and the gear change ratio.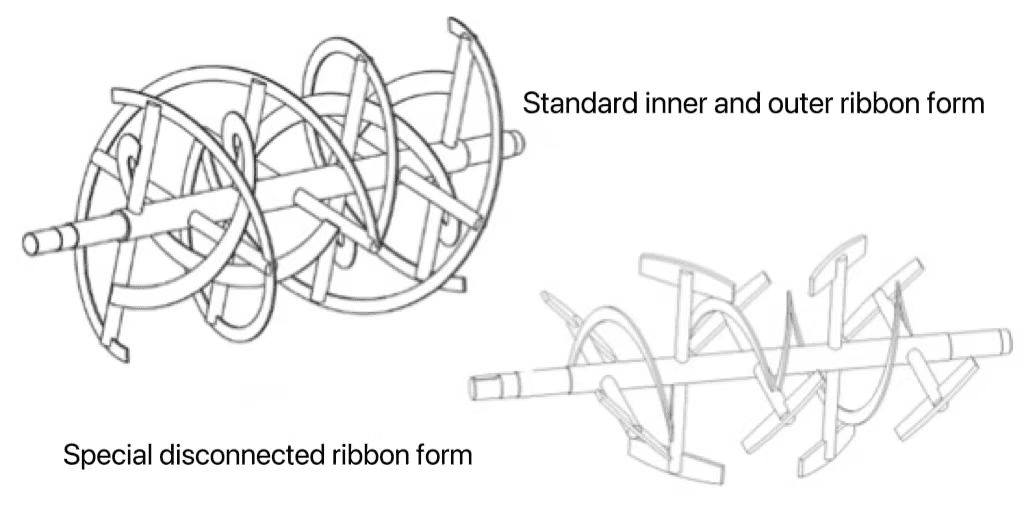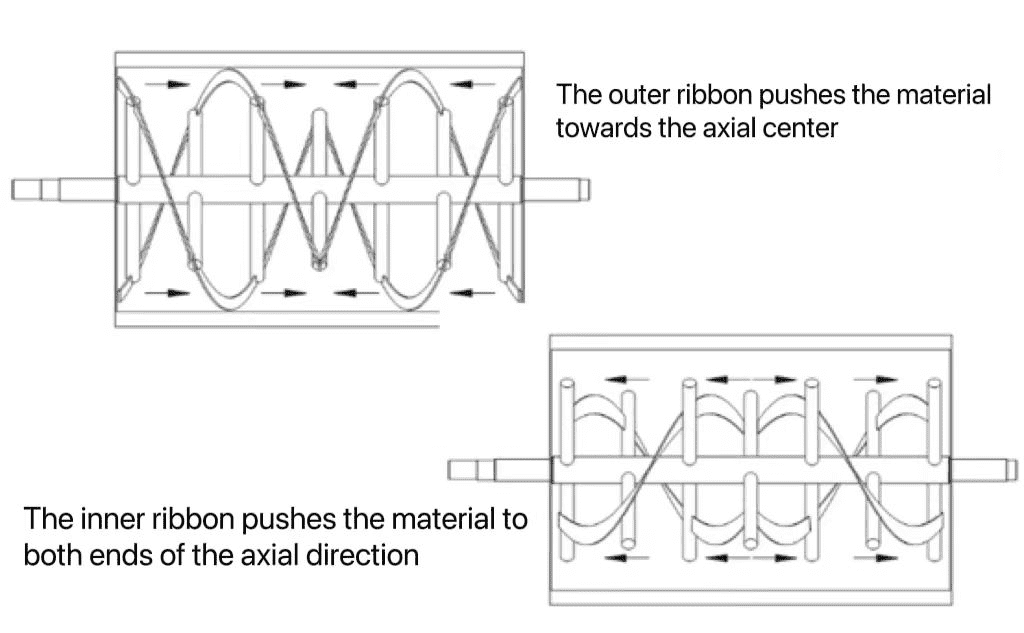 Ribbon Blender Machine Uses 
Manufacturing factories and industries use a ribbon blender or ribbon blender mixer. It is useful in mixing items having many particles. Moreover, it is essential to mix these particles evenly. This mixer has a shaft along with mixing blades having different angles. These blades are made in such a way they look like metal ribbons surrounding the shaft, making it easy to move parts in several directions altogether. The manufacturers can use this machine for food or medicines.
For example, the iPharMachine's horizontal ribbon blender is very user-friendly because of its compact size. One can make it fit in the limited overhead space areas. The machine works smoothly, creating a uniform product within less time. It comes with a fast-rotating agitator capable of blending powdered materials of various sizes and densities. The ribbon blender is sharp enough to blend almost 90% of the material, including cosmetics and pharmaceuticals, which makes it a versatile product to be used in any laboratory.
Contrary to ordinary machines in the market, this Horizontal ribbon blender blends various substances. Moreover, its budget-friendly motors and digital control panel make it an ideal mixer. This attribute makes it a reliable mixer and people's choice for mixing substances. In addition, it is a good choice for solid-liquid mixing because of its low operational costs. Besides, the iPharMachine offers small volume CH type powder mixer, Big Volume Type Powder mixer Blender CH200, powder mixer WLDH100-500 and WLDH1000-4000.
An affordable option that you can use in the following industries:
 Pharma
 Food
 Agriculture
 Cosmetic
 Spices
 Chemical
Ribbon Mixer Precautions
Every coin has two sides; the same goes for this ribbon powder mixer.It comes with advantages and disadvantages as well. In contrast, there are remedies available to fix the problems. For instance, if you experience ribbon blockage, use the lower bulk density. Over the advantages of ribbon, the blender outweighs its drawbacks, making it a convenient, user-friendly, and time-saving mixing machine for almost every industry.
Besides its easy user manual, some individuals find it challenging to operate this machine, considering that we have brought an easy guide to operate the ribbon mixing machine. However, it allows you to understand the proper mechanism of operating.
However, you need to take the following:
 Don't forget to wear CPE (Consumer protective equipment), including safety gloves, goggles, masks, etc.
 Double-check the discharge chute; it needs to be closed
 Plug in the switch and hit the on button
 Use your hand to open the mixing tank's cover
 Start by adding all raw materials into the mixing tank
 Try to ensure that the mixing tank is filled by 70%. In case one exceeds the suggested percentage, it will be overfilled.
 Close the cover
 Set the time as per your requirements
 Turn on the process
 Your machine will start mixing and stop within 15-25 minutes. Usually, that much time is required to mix ingredients properly.
 Press the start button to release the discharge Chute
 Hit the stop button.
An easy-to-understand guide enables you to run the machine efficiently. Moreover, proper care will reduce the chances of malfunction and problems in the blender, making it a long-lasting accessory for mixing.
Other Considerations
Above are the complete details about a ribbon blender mixer, including its starting process, parts, advantages, disadvantages, etc. While building a ribbon mixer for the process, you must keep one thing in mind: using a variable frequency drive. It will result in smooth performance and reduce operational wear and tear risk.
Another important fact you need to consider is the internal surface finish of the agitators and mixer body. If you use a free-flowing mixed batch, your 80-grit beat blast will remain fine.
Conclusion
A ribbon blender allows you to mix heavy ingredients with ease. Call it a time-saving machine or an efficient mixing accessory. The choice is yours. It is ideal for several industries enabling you to mix heavy ingredients within a quick time evenly. A space-saving machine that you can fit in limited space areas as well. Very user-friendly; even a layman can operate it for the first time. If you find anything difficult, see the above guide to run the machine.
Leave your comment
Also Offers
New Arrival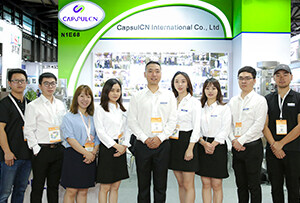 Our Team
As an expert in the pharmaceutical and pharmaceutical packaging industry, iPharMachine has provided solutions for hundreds of pharmaceutical and health product manufacturers for 17 years. By visiting customers, we get good reviews from our customers.