Best 5 Ribbon Blender Manufacturers
- Tuesday, January 17, 2023
Blenders and mixers are important for those in the chemical, pharmaceutical, and food industries. These mixing machines are necessary for the creation of different products in these industries. Nonetheless, it is vital that you get top-quality options that offer durability and efficiency. In this article, you will have access to accurate and reliable information about the best ribbon mixer supplier outfits. It will help you take your business to the next level with high-grade ribbon blenders.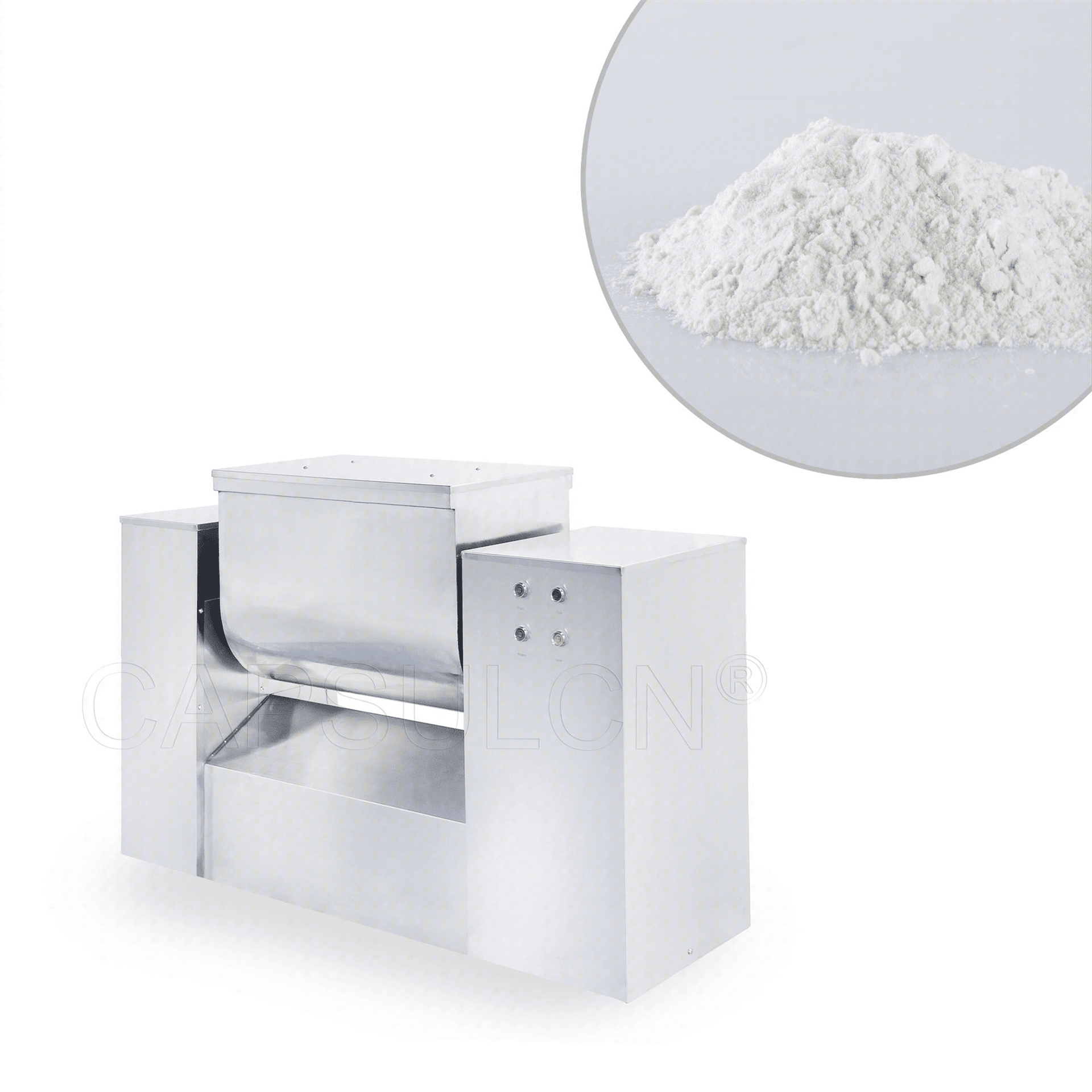 Indeed, it is easy to find ribbon blender mixer manufacturers online via a simple internet search. Yet, the chances are high that you will find biased, sponsored articles. Based on our findings, here are the top 5 in this industry:
Ginhong Mixer
Company Introduction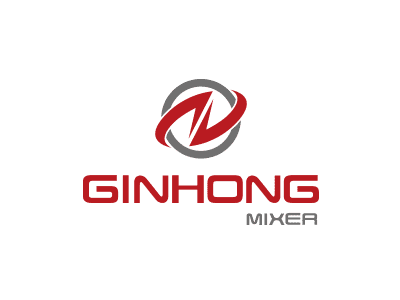 Ginhong Mixer has made its name in the industry as one of the top-quality ribbon blender manufacturers. Due to its popularity in making different commercial mixers and tanks, the company supplies various firms. These firms are happy with the organization's consistency in meeting their needs. Owing to its commitment to excellence, it makes perfect sense that this company is our top pick. This has also been the case in many other posts or articles.
This company is not only popular for its high-grade ribbon blenders. It is also famous for its quick and responsive customer service. So, it is not surprising that the company has many happy customers that love patronizing the brand. Ginhong Mixer was built on the value of friendship and a commitment to excellence, which has sustained it for years.
Product Highlights
Ginhong Mixer has various products, such as vacuum emulsifier homogenizers, high-shear mixers, and multi-shaft mixers. They also have planetary mixers, lab mixers, mixing tanks and vessels, sanitary pumps, storage tanks, and auxiliary machines. Its ribbon mixers have the following features: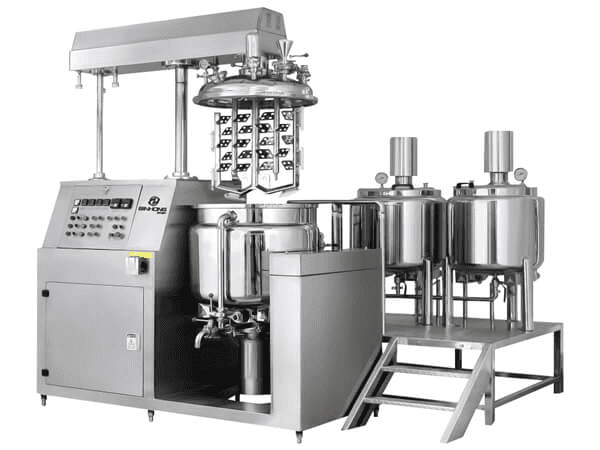 Stainless steel mixer efficient in the manufacture of liquid in chemicals, dry powder, low-viscosity paste, and granules
Offers the ability to complete the blending and mixing process in one unit
Has a working capacity between 50L and 1500L
They have contra mixing ribbons, making them offer shorter batch time.
They are excellent in the manufacture of products in the food, cosmetics, chemicals, and pharmaceutical industries.
They are particularly fantastic for mixing solids with liquids and solids with solids, which makes these products of high value.
iPharMachine
Company Introduction

Companies in the food, chemical, and pharmaceutical industries love the efficient and superior-quality ribbon mixers available at iPharMachine. This company is known for manufacturing high-grade empty capsules, capsule filling machines, powder blenders and related equipment. Its commitment to using technological innovations has made it a world leader as one of the best ribbon mixer manufacturers.
By focusing on research and development, iPharMachine has earned its global reputation for the provision of engineering solutions. The company only uses 100% safe raw materials, which has seen it earn praise. It is known for its refusal to compromise on the health of its customers. The company's operation ethics meets cGMP standard, which has earned it the trust of many customers worldwide.
Product Highlights
iPharMachine's CH series Powder Mixing Machines are its signature products. These ribbon mixers have the following attributes:
Its operation with a paddle agitator helps it to evenly mix different proportions of wet or dry powdery material.
Its hybrid motor makes it seamless to carry out the blending and mixing process with the same machine, saving time.
Its hybrid speed reducer puts users in charge of the mixing and blending process to achieve the desired smoothness.
Meanwhile, the WLDH series has the following qualities:
It has a U-shaped horizontal trough and ribbon agitating blades designed to optimize the blending process.
Its double or triple layers with outside screws ensure an even mixing and blending process.
Amixon GmbH
Company Introduction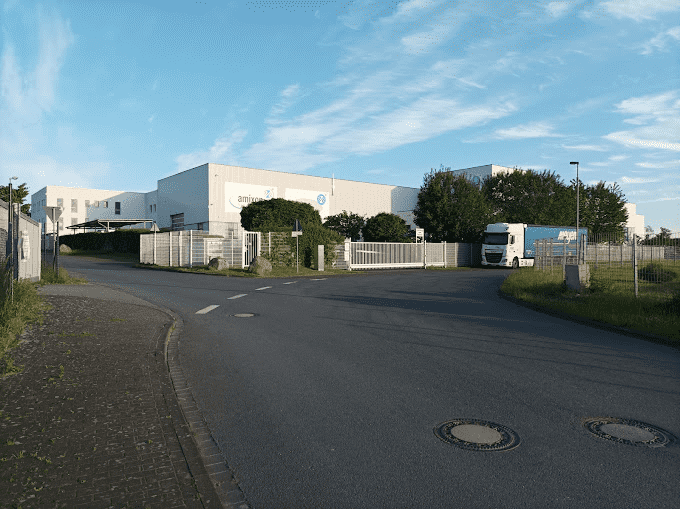 Amixon GmbH is a global supplier and manufacturer of ribbon blender mixers. For over 30 years, the company has been producing top-quality industrial mixers and blenders, establishing the firm's reputation. This brand has been famous for its Amixon Mixing Technology, among other high-grade products, since its establishment in 1983.
Despite its openness to innovations, the company's commitment to regulatory standards has also earned it the approval of many experts. This firm has a specialized research and development team. As a result of this, it is one of the leading companies in terms of using technological innovations in its operations. Thus, it is not surprising that the company has many happy customers that like coming back.
Product Highlights
Amixon has 139 employees. It has a sustainable business model that has helped it to succeed for many years. Its ribbon powder mixer is popular for its quality and strength. It has the following qualities: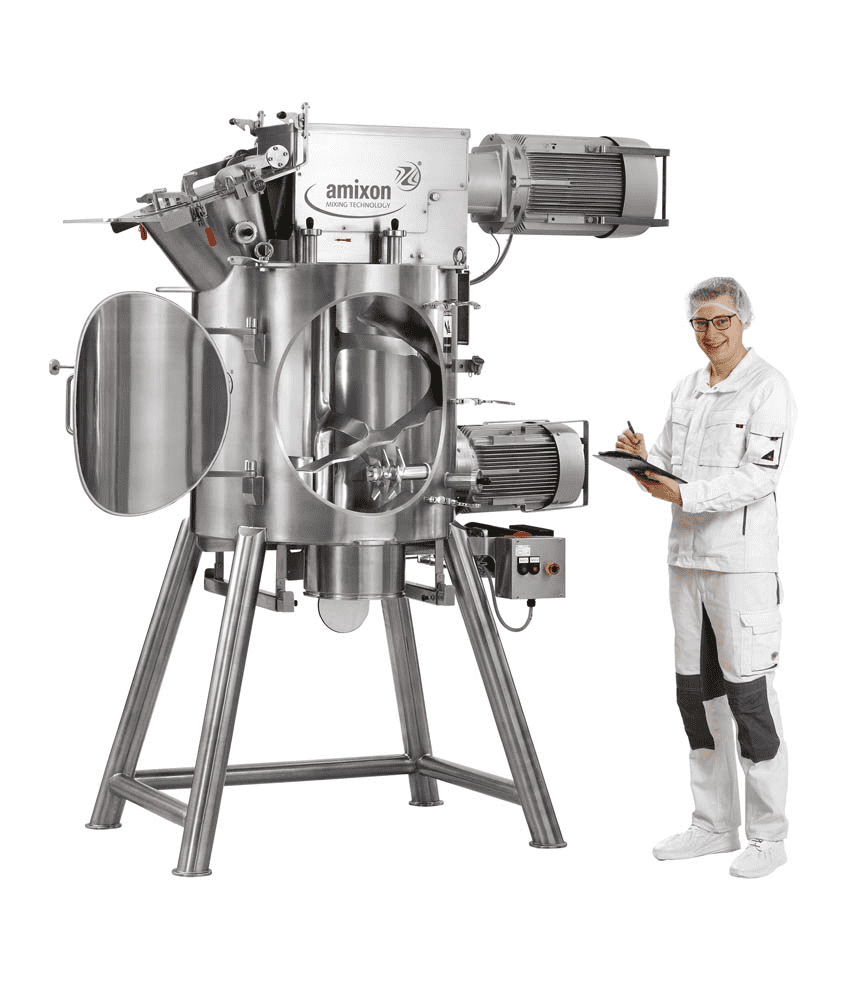 Its spiral mixing blade activates a process that makes its mixing and blending effective.
It is one of the easiest-to-clean ribbon blenders in the market due to its large, ergonomic inspection doors.
Its design makes it easy for users to control the speed of the blending and mixing.
It is easy to get the materials that the users have blended out of the machine because of its design.
The company has FDA, ATEX, USDA, and GMP-compliant ribbon blenders, making them safe for the use of the customers.
Charles Ross and Son Company
Company Introduction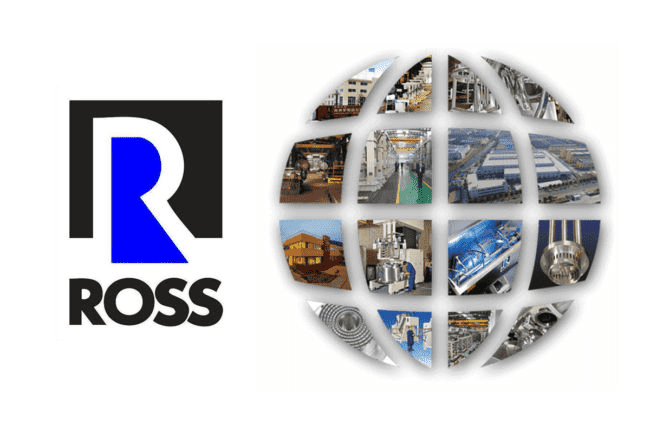 It is not difficult to realize why this company has existed since 1842. It is one of the oldest ribbon blender mixer machine firms in the world. It was in 1999 that the Ross family became full owners of the company. Since then, the firm has been making excellent blenders and mixers. It is also famous for extending its generosity to its workers. These qualities have made this organization one of the dream companies of professionals in the labor market.
Its actions show its commitment to the welfare of its employees and recognition of their efforts. One of such moves was the launching of the ESOP in 1999. This is a platform that offers workers of the company the right to have shares in the company.
This organization has shown that profit maximization is not its only goal. Charles Ross and Son Company prides itself in the manufacture of high-grade dispensers. It also makes vacuum drying systems, high-shear mixers, ribbon-paddle mixers, and static mixers.
Product Highlights
This company makes many products. Yet, it knows how to make ribbon blender machines. Here are the properties of its industrial mixers and blenders: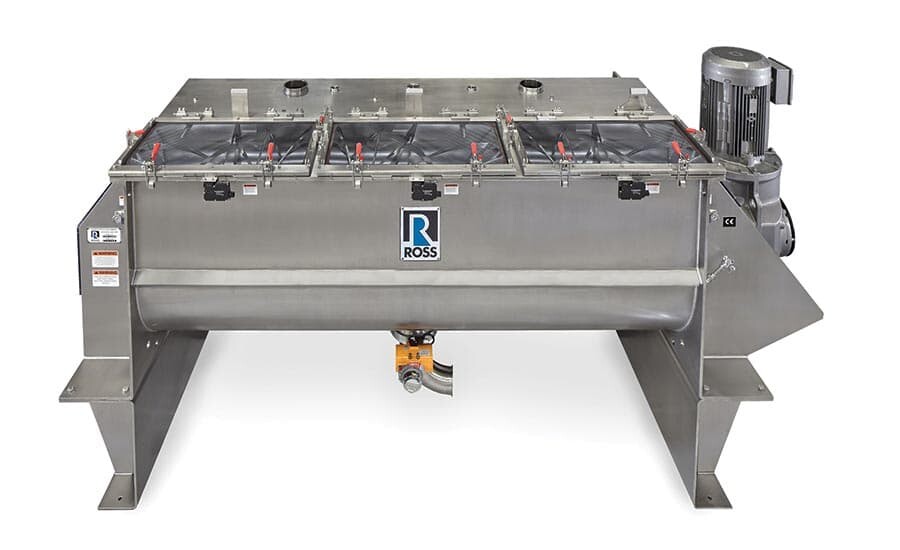 Its dual-action ribbon agitator is capable of generating an intimate blend in a short period.
It easily mixes and blends large quantities of materials.
It has covers to avoid wastage and accommodate commercial blending and mixing.
It has jackets to meet users' needs for heating or cooling.
Its paddle design is available for shear-sensitive blending applications.
It is designed to make it easy for users to clean it.
Shanghai Shengli Machinery Manufacturing Co., Ltd. Company Introduction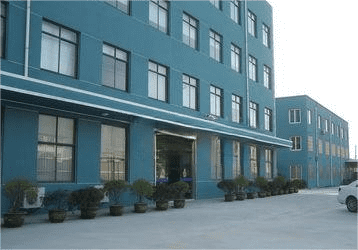 Shanghai Shengli is a company started in 1985 to manufacture mixing equipment for liquid or powder products. Its ribbon blenders are popular for their reliability, efficiency, and reliability. This has made them the favorite choice of many users in China and worldwide.
Some of the products of this company include mixers of all kinds. These products are useful for making drugs and foods. They are also helpful for making agricultural products and fertilizers. Also, the company is popular for making sure that its customers are happy after buying its products. So, it is not shocking that many of its customers tell others about the products of the company. Its good online reviews prove its positive relationship with its many customers from various nations all over the world.
Product Highlights
Powder Ingredient Mixer is one of the LHY pharmaceutical ribbon blenders from Shanghai Shengli. It has the following attributes: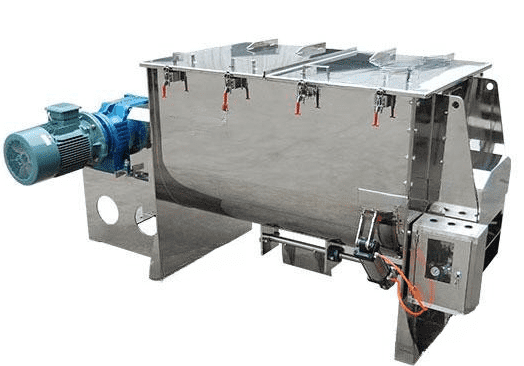 It comes in various material selections such as manganese steel, carbon steel, and ss304, offering flexibility in choice to customers.
It offers varieties of driven units with the availability of motor options such as variable frequency, general, and explosion-proof motors.
It comes in a variety of reducers, which ensure that users are in firm control during the blending process.
Its different shaft agitators make it one of the most efficient mixing units in the market.
Its manual, electric, or pneumatic drive types of valves make its discharging unit world-class.
Conclusion
The aim of this article was to provide you with information about the best ribbon blender manufacturers worldwide. Reading through this must have saved you the stress of trying to find such companies. Considering the vast amount of misleading content out there, this must have been helpful.
Read more:
Best 5 Pharmaceutical Blender Manufacturers
Best 5 Double Cone blender Manufacturers
Best 5 V Blender Manufacturers
Leave your comment
Also Offers
New Arrival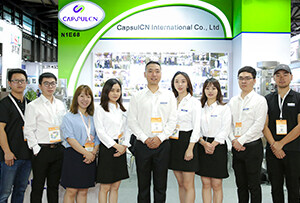 Our Team
As an expert in the pharmaceutical and pharmaceutical packaging industry, iPharMachine has provided solutions for hundreds of pharmaceutical and health product manufacturers for 17 years. By visiting customers, we get good reviews from our customers.