Semi-automatic Labeling Machine T30114 Operating procedures
- Saturday, October 12, 2019
After ensuring that the Semi-automatic Labeling Machine T30114 is installed correctly, the operation can be started. The simple operation process is: start-up - installation label - correcting the label - adjusting the eye - labeling position adjustment - labeling
Boot
(1) Clean the machine and its surroundings and check for looseness.
(2) Connect the power cord to the power outlet on the back of the labeler and turn the switch next to the power outlet on.
(3) Connect the other end of the power cord to the AC outlet, using a voltage of 220V, 50Hz.
(4) Turn the emergency stop switch of the main panel to the open state
(5) Insert high pressure gas into the air hole (and confirm to open the switch)
Shut down
In normal use, the power cord can be disconnected directly from the AC outlet or the emergency stop switch can be pressed.
Note: Do not touch the power cord or plug in the power supply when it is wet, otherwise it will cause electric shock. Do not place heavy objects on the power cord.
Control panel

Emergency stop switch: Used to disconnect the power supply when the emergency occurs, stop the labeling machine
Touch screen: for intuitive human-computer interaction
Touch screen system
Boot interface (as shown below)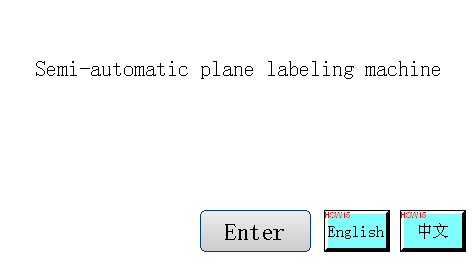 Click the "Enter" button to go to the next page.
Selection interface
Click each button to enter the corresponding page.
Automatic interface (as shown below)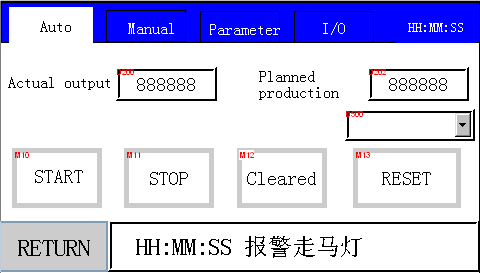 (1) Actual output: The number of products produced by the machine is recorded in real time.
(2) Planned production: Enter the number of products to be produced. When the number of productions arrives, the machine stops working.
(3) Electric eye mode: Select whether the machine is started by the measuring object.
(4) Foot mode: Select whether the machine is activated by the foot switch.
(5) Start: Press this button and the machine starts working.
(6) Stop: Press this button to stop the machine.
(7) Clear: Press this button to clear the number of machines produced.
Also Offers
New Arrival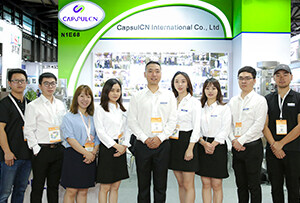 Our Team
As an expert in the pharmaceutical and pharmaceutical packaging industry, iPharMachine has provided solutions for hundreds of pharmaceutical and health product manufacturers for 17 years. By visiting customers, we get good reviews from our customers.