Top 5 Tablet Coating Machine Manufacturers in the U.S.
- Tuesday, May 16, 2023
Tablet coating machines are essential equipment in the pharmaceutical industry. If you're working on tablet manufacturing, these machines ensure the quality and aesthetics of your products. When it comes to purchasing a tablet coating machine, it's important to choose a reliable manufacturer. This will guarantee optimal performance and efficiency of your machine.
But with so many manufacturers, choosing the best can be daunting. Don't worry! We've done the homework for you. Here's a list of the top five tablet coating machine manufacturers in the United States. No matter your business size, you will find the right tablet coating machine from these companies. Let's dive into our top picks!
List of the Best Tablet Coating Machine Manufacturers in America
#1 Freund-Vector Corporation
Company Profile
Freund-Vector Corporation is a global company established in 1972. Based in Missouri, USA, the company specializes in designing and manufacturing equipment for processing powders, particles, pellets, tablets, and other solid forms. It provides processing solutions for various industries, including pharmaceuticals, food, confectionery, and chemicals.

Freund-Vector is an ISO 9001:15 registered manufacturer. It offers a variety of product lines, such as coating pan and fluid bed systems. The company also has an in-house laboratory facility to guarantee the quality of all products.
Featured Products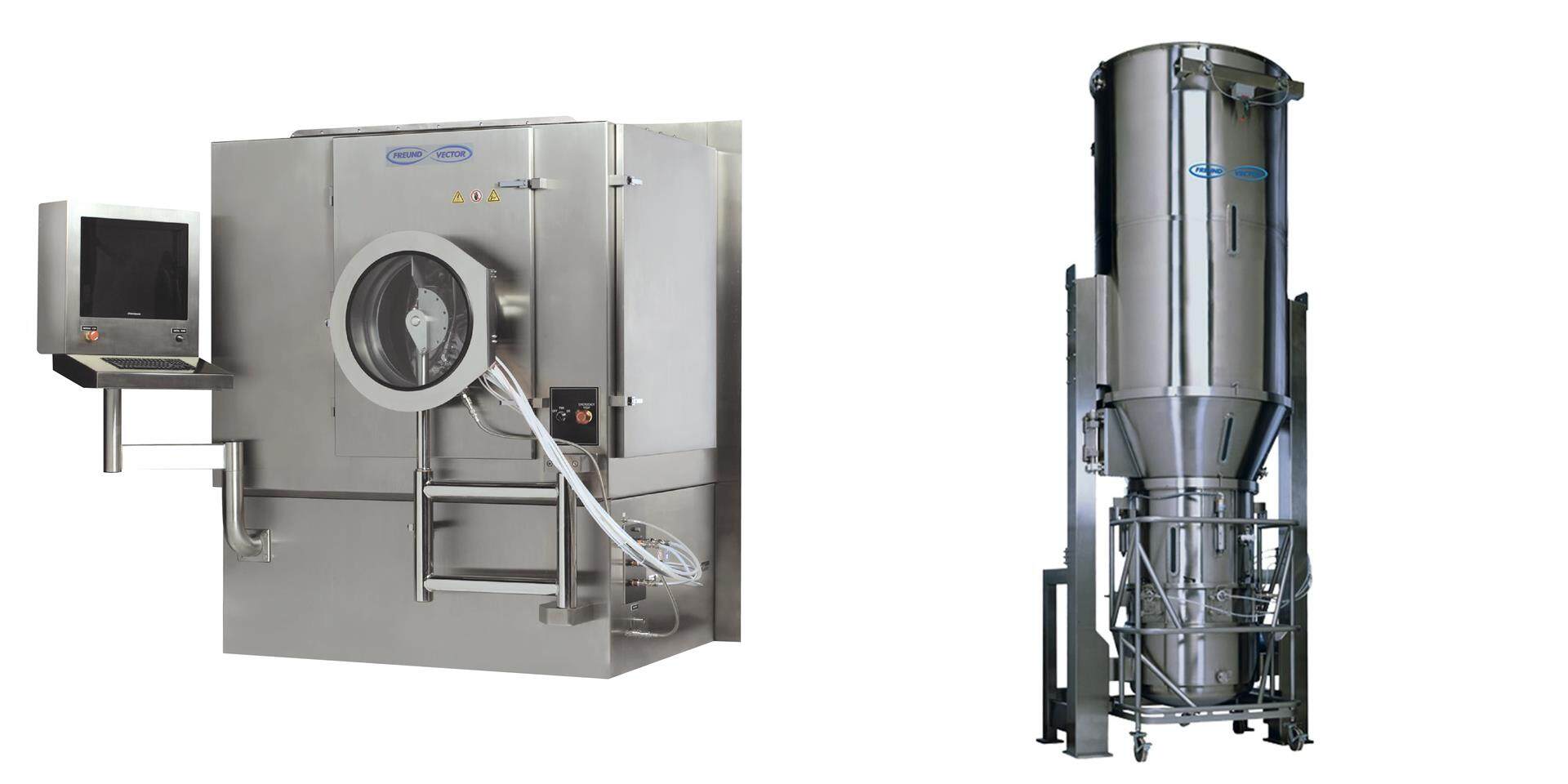 Fluid Beds (VFC FLO-COATERS®)
Tablet Coaters (VHC HI-COATERS®)
Tablet coating machines are the centerpiece of Freund-Vector Corporation. Their machines are packed with a variety of coating technologies, including pan coating and fluid bed coating. Freund-Vector can cover all your needs, from lab or pilot to full-scale production.
They also feature advanced process control systems. These systems enable operators to monitor and adjust the coating process in real time. It's worth mentioning that Freund-Vector's tablet coating machines are designed with USB ports for data collection.
Features & Benefits
Flexible coating configurations
Simple to use, efficient, economical, and optimized for flexibility
Quick-changeover design
EcoClean™ technology
Process scale-up
Calibration programs
Maintenance programs
Proactive project management
#2 Fluid Air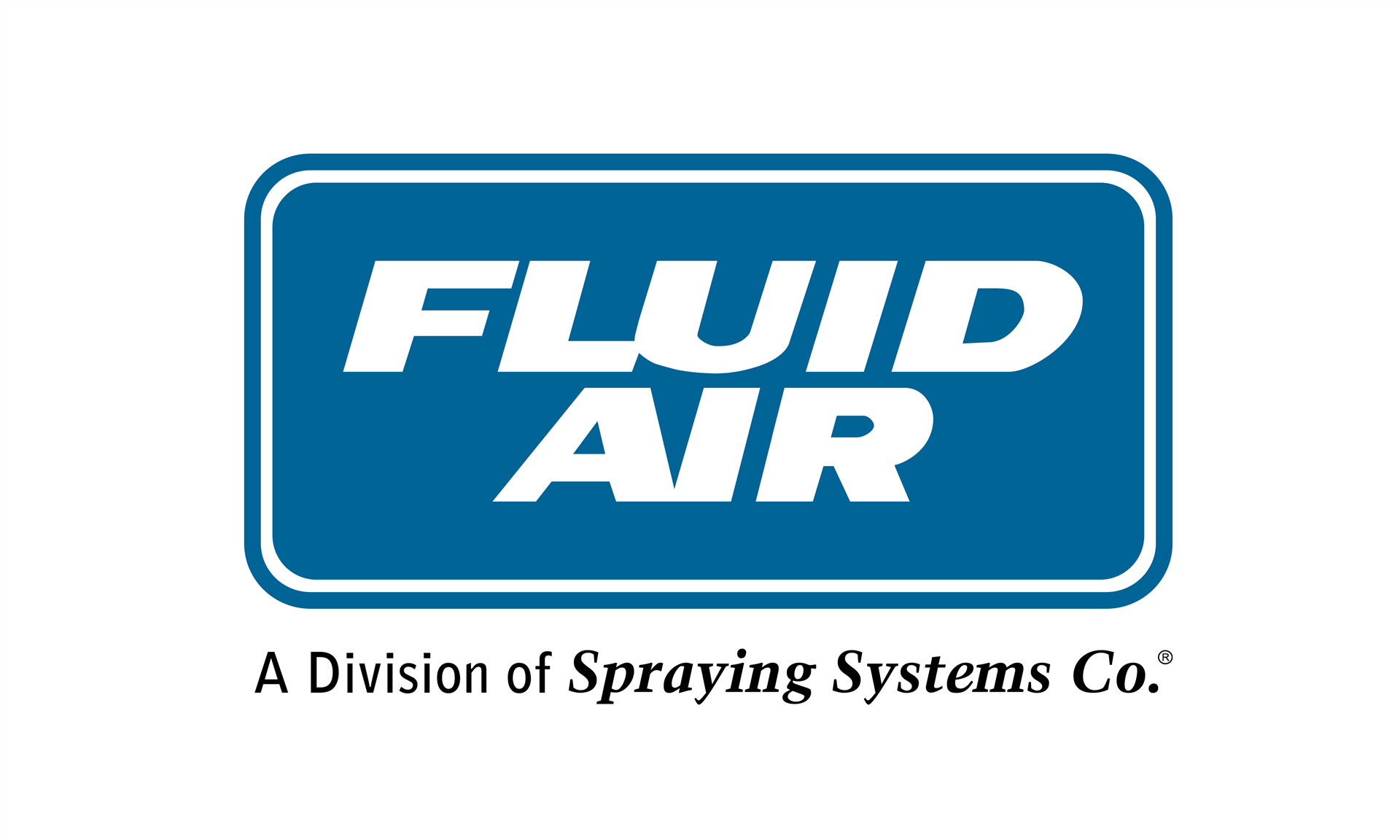 Company Profile
Fluid Air, a subsidiary of Spraying Systems Co., is based in Naperville, Illinois. Founded in 1983, Fluid Air is now the world's leading solid dosage processing solutions provider. With unparalleled offerings and exceptional service, the company has become the preferred choice of manufacturers across various industries.

Fluid Air specializes in manufacturing processing equipment for coating, spray drying, granulation, blending, particle size reduction, and agglomeration. The company is ISO 9001 certified and can deliver superior quality and reliability in all their offerings. Moreover, Fluid Air is dedicated to providing customers with the best possible solutions. And at the same time, it's striving to reduce environmental impact.
Featured Products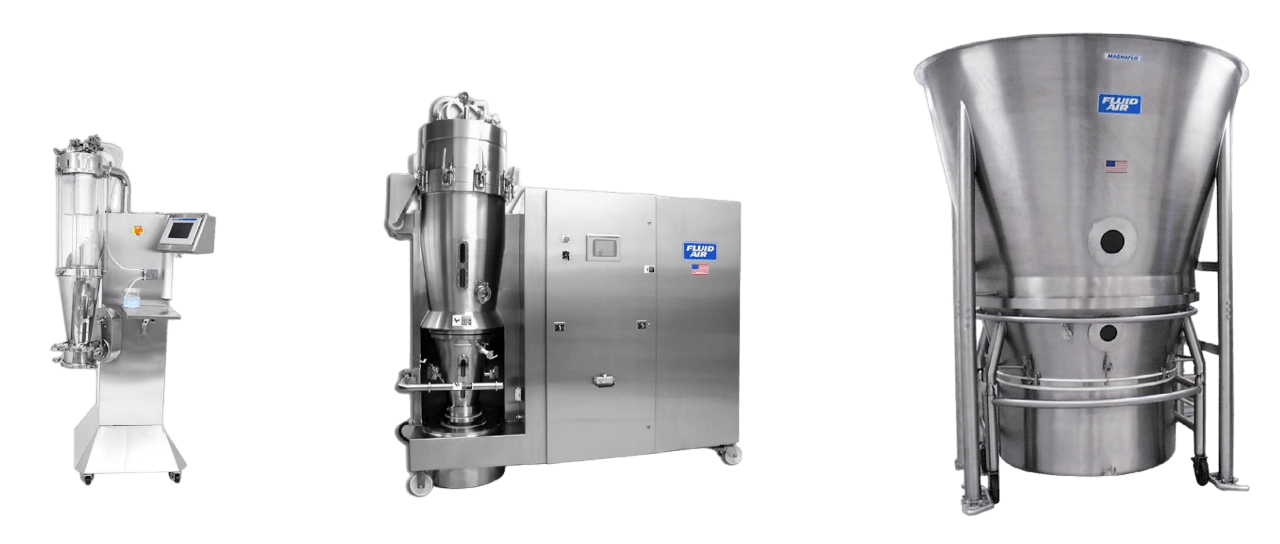 MAGNAFLO® and MAGNACOATER® Fluid Bed Systems
Fluid Air fluid bed systems boast a modular design. This enables streamlined scale-up, making it an ideal solution for companies looking to increase production volumes.
These tablet coating machines are completely customizable fluid bed systems. They are designed to accommodate a variety of materials and processing challenges. This flexibility makes it easier for your company to adapt to changing market demands and expand your product offerings.
Features & Benefits
Cost-effective, combining multiple operations in one system
Reducing process time
Efficient top-spray arrangement
Unique bed plates for uniform air distribution
Multipartition air balancing system for uniform fluidization in each coating zone
Adjustable shutter plate allowing for precise coating
#3 iPharMachine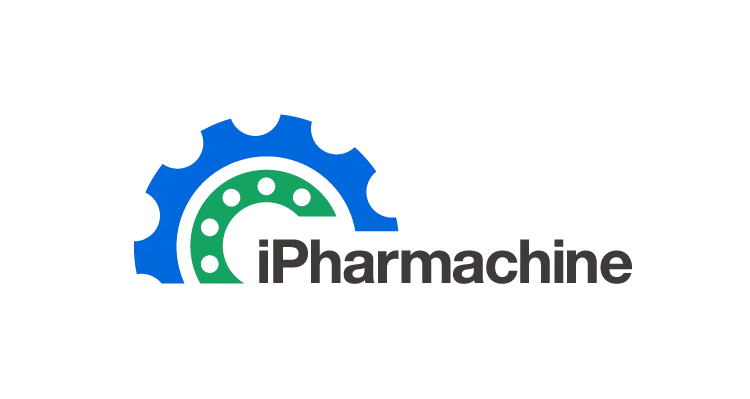 Company Profile
When it comes to the best tablet coating machine manufacturers, iPharMachine is a name that cannot be ignored. With more than 20 years of experience, iPharMachine has become a reliable partner for numerous small and medium-sized pharma companies across the United States.

The company offers a wide selection of affordable, high-quality, and versatile solutions to diverse customers. Their offerings include capsule filling machines, tablet presses, tablet coating machines, blister packaging equipment, bottling lines, and more. Further, the company attaches great importance to customer service. Since its inception, iPharMachine has been dedicated to providing customers with round-the-clock support.
Featured Products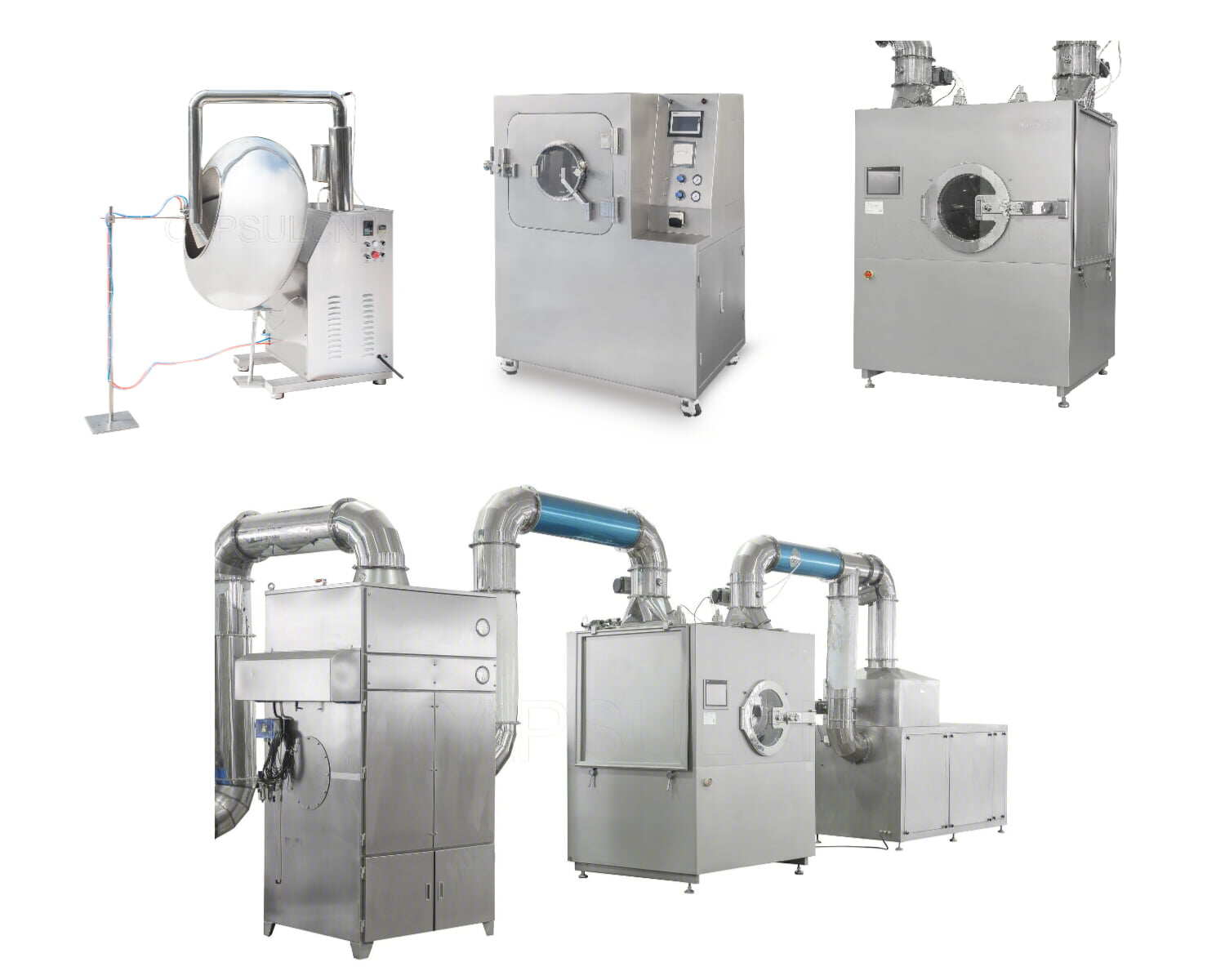 BYC Series Tablet Coating Machines
BG Series Tablet Coating Machines
The tablet coating equipment offered by iPharMachine includes the most popular types in the market - standard coating pans and perforated pans. These machines are packed with sugar coating, film coating, and enteric coating technologies. They have received a lot of good reviews from customers in the pharmaceutical, nutraceutical, and food industries.
iPharMachine is recognized for providing reasonably priced machinery while maintaining high-quality standards. Their tablet coating machines are tailored to meet customers' requirements and address different filling difficulties.
Features & Benefits
PLC-based control system with HMI display
Flexible configurations
Adjustable inclination angle of pans
Optimized spray angle and distance
Guaranteed scale-up
Low spray loss
CIP cleaning
#4 Thomas Processing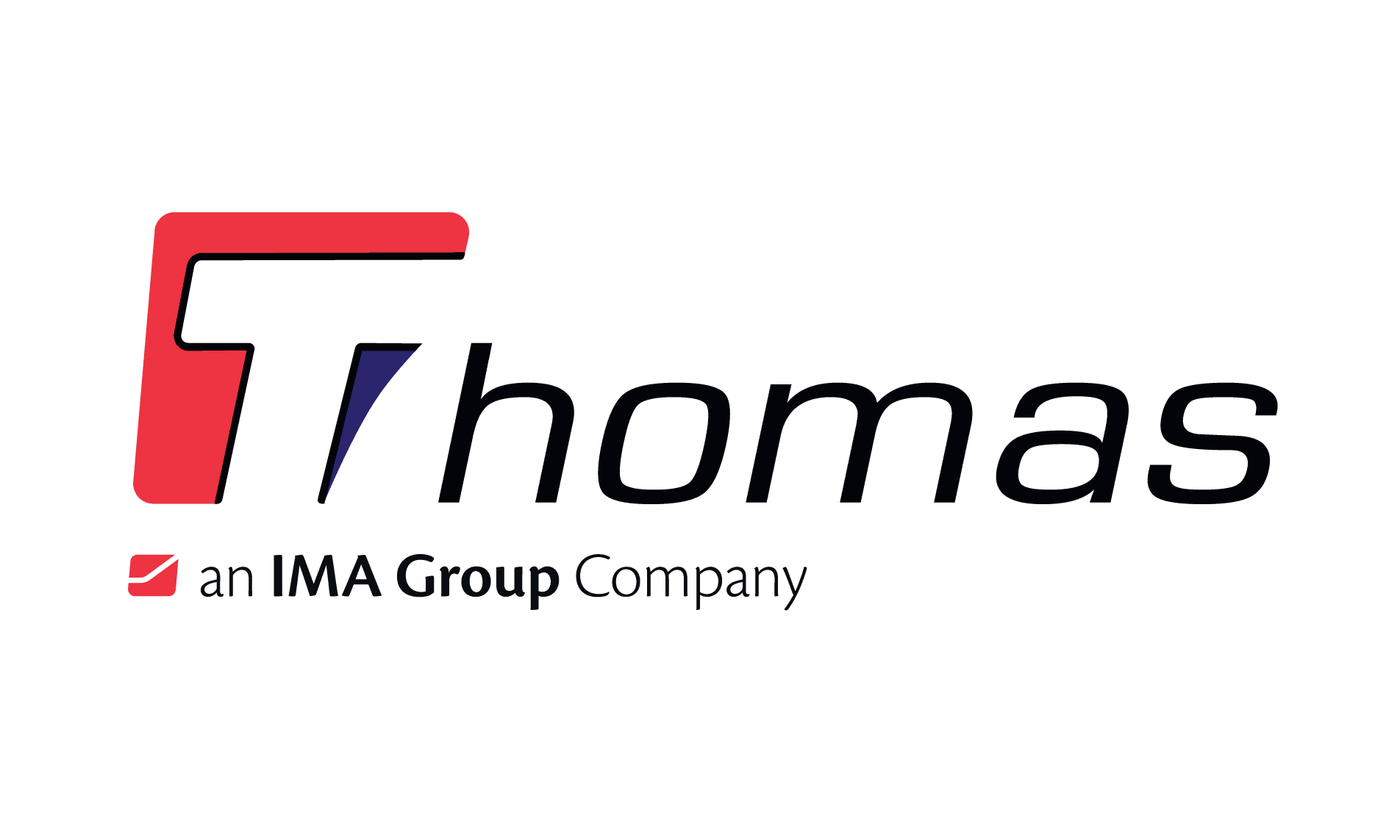 Company Profile
Thomas Processing specializes in high-quality tablet coating systems and expert solutions. With over 50 years of experience, they design premier tablet coating equipment based on modern coating processes. Each piece is engineered to streamline operations and improve tablet quality.

The company's cutting-edge advancements include developing the industry's first fully perforated, side-vented coating drum. Thomas production coaters feature interchangeable drums for batch flexibility. All of their tablet coating equipment is manufactured in the United States. The company has long-standing relationships with tablet manufacturers across the globe.
Featured Products

ACCELA COTA LAB
ACCELA COTA PRO
ACCELA CTC 500
Thomas revolutionized the pharmaceutical industry with their ACCELA COTA coating systems, featuring a fully perforated drum design. These models boast unrestricted airflow and thermodynamic efficiency to improve processes and operations.
Their tablet coating machines are designed with an advanced approach. They can eliminate material waste and reprocessing during start-up and shutdown. Each piece of equipment follows the latest GMP guidelines.
Features & Benefits
Perfect for sugar, film, and functional coating
Exchangeable drums
Schlick anti-bearding spray guns
Modular ergonomic design
Intuitive use interface
Streamlined sanitary design
Tool-less maintenance
#5 O'Hara Technologies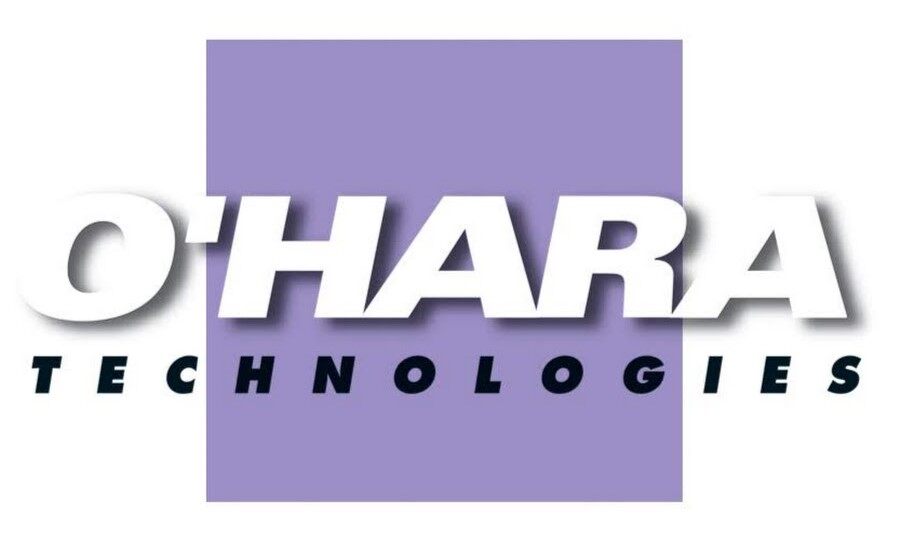 Company Profile
Mr. Gil O'Hara started O'Hara Technologies in January 1976. The company is mainly engaged in making processing equipment for solid medicine. O'Hara Technologies is based in Richmond Hill, Ontario, and has a royal customer base in the United States.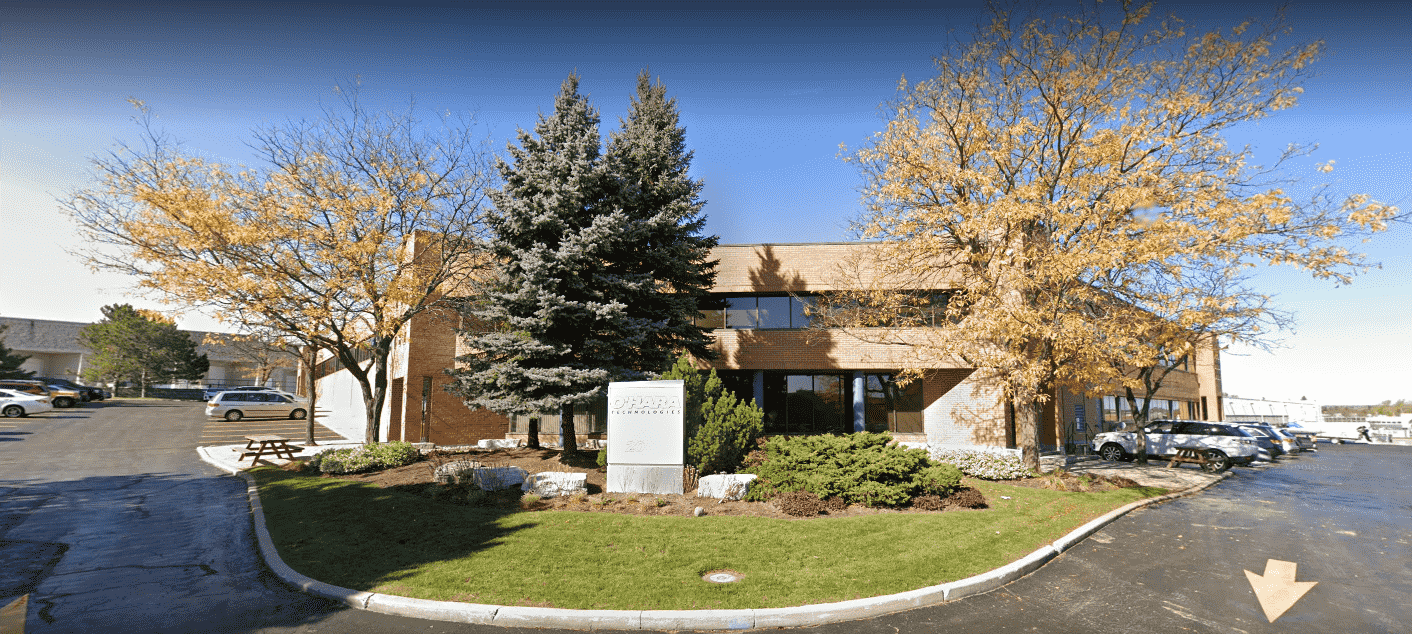 The company offers a lot of different equipment, from small lab models to big continuous systems. Their products are designed for various applications, including coating, mixing, blending, granulating, and drying.
Featured Products

Conventional Coating Pans & Systems
Labcoat™ Tablet Coating Systems
Fastcoat™ Production Tablet Coating Systems
O'Hara offers a full range of tablet coating machines, including conventional coating pans, perforated pans, and fluid beds. Their coating equipment comes in different sizes and features. They can be used for diverse coating needs, from R&D work to production scale.
O'Hara tablet coating machines have undergone rigorous in-house testing. This ensures compliance with many international quality standards, such as ISO, GMP, cGMP, and CE.
Features & Benefits
Simple coating scale-up
Flexible production configurations
Automated and manual controls
Anti-bearding spray guns
Reverse unloading system
Wash-in-place system
The Bottom Line
There's actually a variety of reliable tablet coating machine manufacturers to choose from in the U.S. market. Each of them has their unique strengths and products. We hope that our picks will guide your decision-making process. Partnering with a suitable manufacturer can keep your pharma business ahead of the curve in this competitive industry.
Leave your comment
Also Offers
New Arrival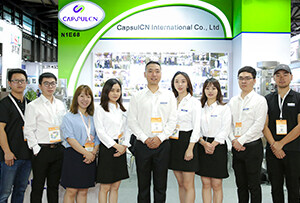 Our Team
As an expert in the pharmaceutical and pharmaceutical packaging industry, iPharMachine has provided solutions for hundreds of pharmaceutical and health product manufacturers for 17 years. By visiting customers, we get good reviews from our customers.