Top 10 Tablet Coating Machine Manufacturers In the World
- Friday, April 14, 2023
Tablet coating machines are a must-have for pharmaceutical businesses. Their work remains incomplete without these machines, and their products could not enter the market. Thus, we can say that tablet coating machines are the heart of pharma companies.
Tablet coating is the process of masking the undesired odour, taste, and colour of tablets or capsules. It is essential to protect the drug material physically and chemically and make it easier to swallow and consume. Tablet coating machines do all these things. There are several automatic tablet coating machine manufacturers worldwide, making it difficult to choose one among others. In this write-up, we will discuss the world's top 10 tablet coating machine manufacturers.
Read More:
Top 5 Tablet Coating Machine Manufacturers in the U.S.
Top 5 Tablet Coating Machine Manufacturers in Germany
Major Tablet Coating Machine Manufacturing Industry Regions In The World
From 2022 to 2030, the global tablet coating machine market is expected to grow at a CAGR of 5.5%. The market has been divided into Asia-Pacific, Europe, North America, and South America, among other major regions. In the regional part, these big countries are paying their huge contribution to the global pharmaceutical sector:
 China
 United States
 United Kingdom
 Germany
 Italy
 France
 South Korea
 Japan
 Southeast Asia
 India
If you own a pharma company and need a tablet coating machine, you must look for top manufacturers in the industry. Here we have created a list of top automatic tablet coating machine manufacturers established in different regions of the world.
1. GEA Group, Germany

Headquarters: Düsseldorf, Nordrhein-Westfalen
Company Profile:
GEA Group was founded in 1881 and is the leading supplier of machines for the food, beverage, chemical, dairy, and pharmaceutical industries. The company started in a city in Germany, but now it has grown and branches in 62 countries. Their purpose is to engineer products for a better future, and this is why they build sustainable solutions to safeguard our future generations.
GEA has radically changed the tablet coating industry by bringing different & unique coater that enables a higher fluid application rate than traditional coating pans. This is a leading tablet coating equipment supplier in Germany, offering machines with accuracy, reliability, and controlled features.
Key Products: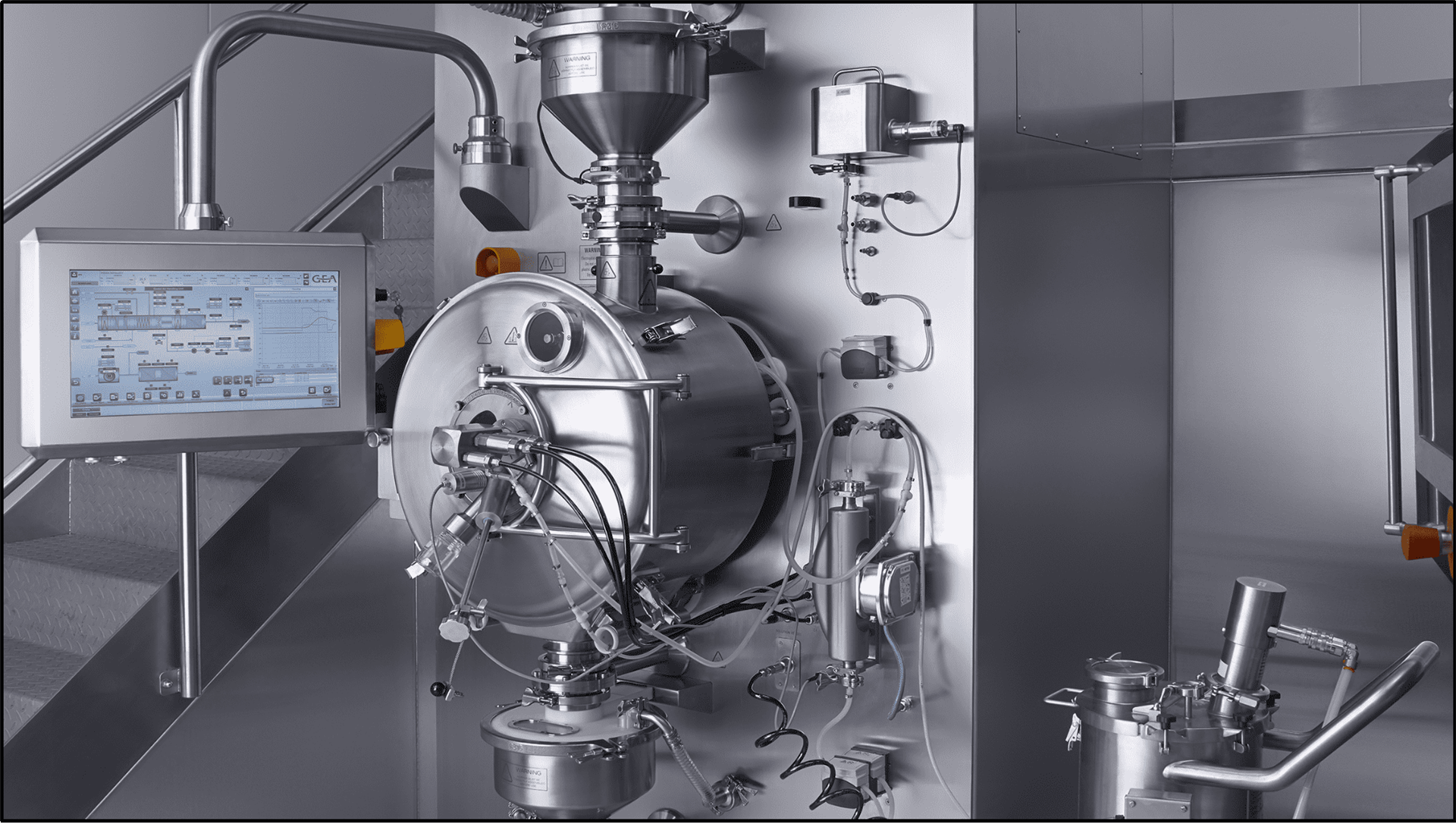 Airconnect Fluid Bed Processor & Coater
 Consigma® Tablet Coating (Tc) Modules
Recommend Reasons:
 Air Connect can handle batches ranging from 200g to 10kg.
 ConsiGma operates continuously with high power and rapid tablet coating capabilities.
 The machines create excellent conditions for optimal coating quality.
2. iPharmachine,  China

Headquarters:Ruian, Zhejiang, China
Company Profile:
iPharmachine is a world-leading automatic tablet coating machine manufacturer for building empty capsules, capsule filling, and tablet coating machines. With a decade of experience, they have gained a reputation for 100% satisfaction and safety-guaranteed raw materials. They share HUADACN's commitment to delivering exceptional customer service and quality products.
Key Products:
 Coating Machine BG-600E
 BYC Type Tablet Coating Machine
 Efficiency Coating Machine
Recommend Reason:
 BYC coating machine supports all kinds of coating powders as the coating pot's inclination is adjustable.
 BG-600E has both auto and manual modes for different coating technologies.
 Efficiency machine has a controllable negative pressure function to control exhaust fan speed, changing wind speed, and capacity.
3. YENCHEN Machinery CO., LTD., China

Headquarters:  Taoyuan City, Taiwan, China
Company Profile:
Yenchen Machinery Co., Ltd. was established in 1967 and had been serving the pharmaceutical industry for over 50 years. The company ranks in the list of top pharmaceutical machine suppliers in Taiwan. They manufacture machines for various industries like pharma, biotechnology, cosmetic, food, and chemical. The global vision of this company is to provide customer satisfaction with all products and services they offer.
Key Products: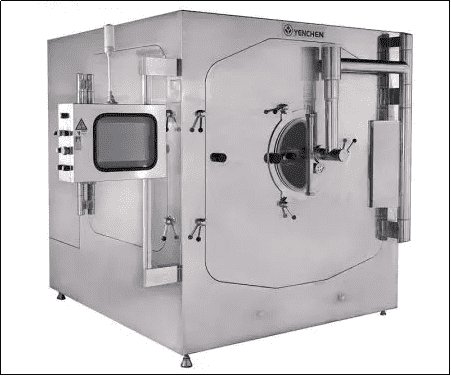 Sugar Coating System Or Tablet Coater
Recommend Reason:
1. Consistent temperature, humidity, flow, and pressure control at the air input and outlet leads to little coating material waste.
2. Functional coating with good uniformity, such as control release coating, film coating, and micro tablet coating.
3. To ensure the cleanliness of the processing air, the air handling unit includes a pre-filter, medium filter, and HEPA filter.
4. The spray gun rack has an easy-to-use cantilever design.
4. Coating System Internationals, UK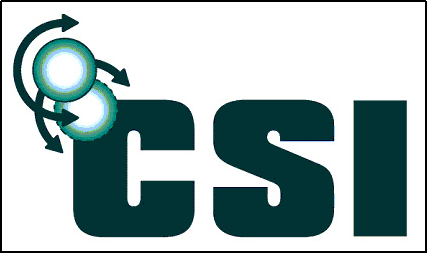 Headquarters: Woolpit, Suffolk, UK
Company profile:
Coating System Internationals (CSI) was established in 1996. Now the company has grown and expanded its business, which made them be counted in the list of global automatic tablet coating machine manufacturers in the world. The company only deals in manufacturing tablet spray guns and tablet coating machines. The company is also known for its tailor-made solutions to meet clients' needs and budgets.
Key products: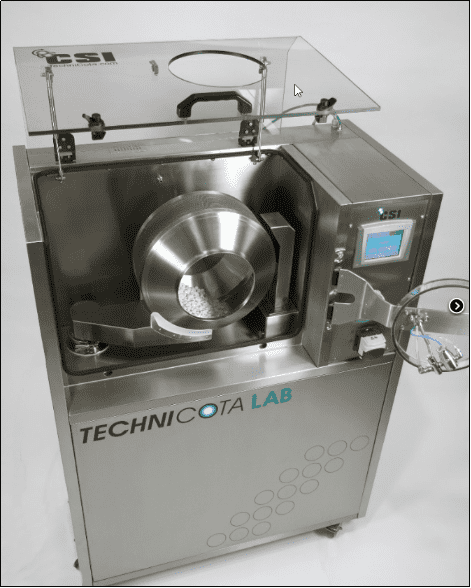 Technicota® Lab
 Vessels
 CSI Mark 3
 FilmTech2
 Technicota® 200/400
Recommended Reasons
 The corporation provides worldwide accessibility to spare parts.
 Customers receive on-site training from a staff that is exceptionally knowledgeable.
 Their assistance continues through machine installation and commissioning.
 Additionally, CSI offers perpetual maintenance contracts.
5. O'Hara Technologies, USA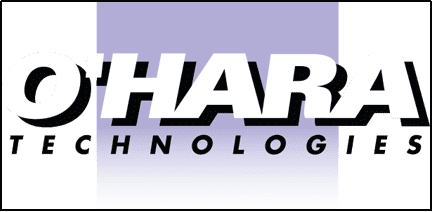 Headquarters: Richmond Hill, Ontario, Canada
Company Profile:
O'Hara Technologies was founded in 1976 and is globally recognised as a leading solid dosage processing machinery manufacturer. The company produces a vast range of pharmaceutical, nutraceutical, and confectionary equipment. The company is working with the mission to provide great value and excellent customer support.
Key products: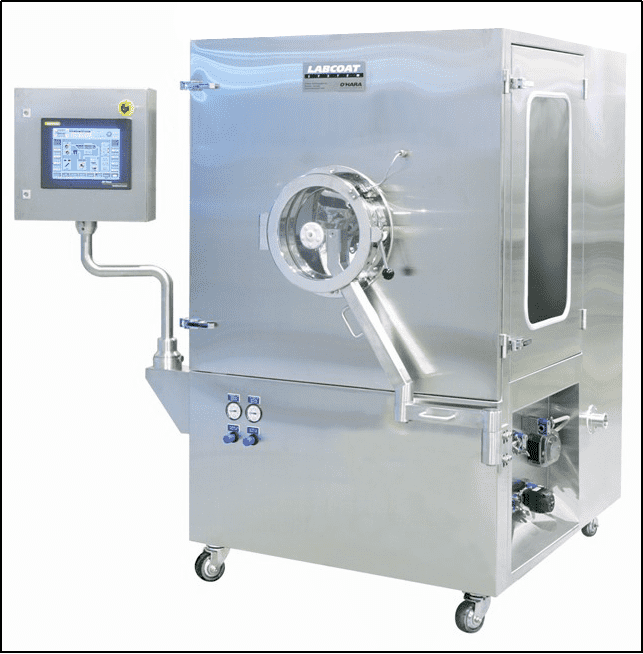 Labcoat™ Tablet Coating Systems
 Fastcoat™ Production Tablet Coating Systems
 Fastcoat™ Continuous Tablet Coating Systems
Recommend Reasons:
 Machines have fully perforated drums with 51% open area to offer maximum airflow & efficient heat transfer.
 Possesses anti-bearding spray guns to decrease clogging for little or no operator intervention at all during the coating process.
 Continuous coating machines require less GMP floor space, reduce product cycle times, and improve productivity.
6. Prism Pharma Machinery, India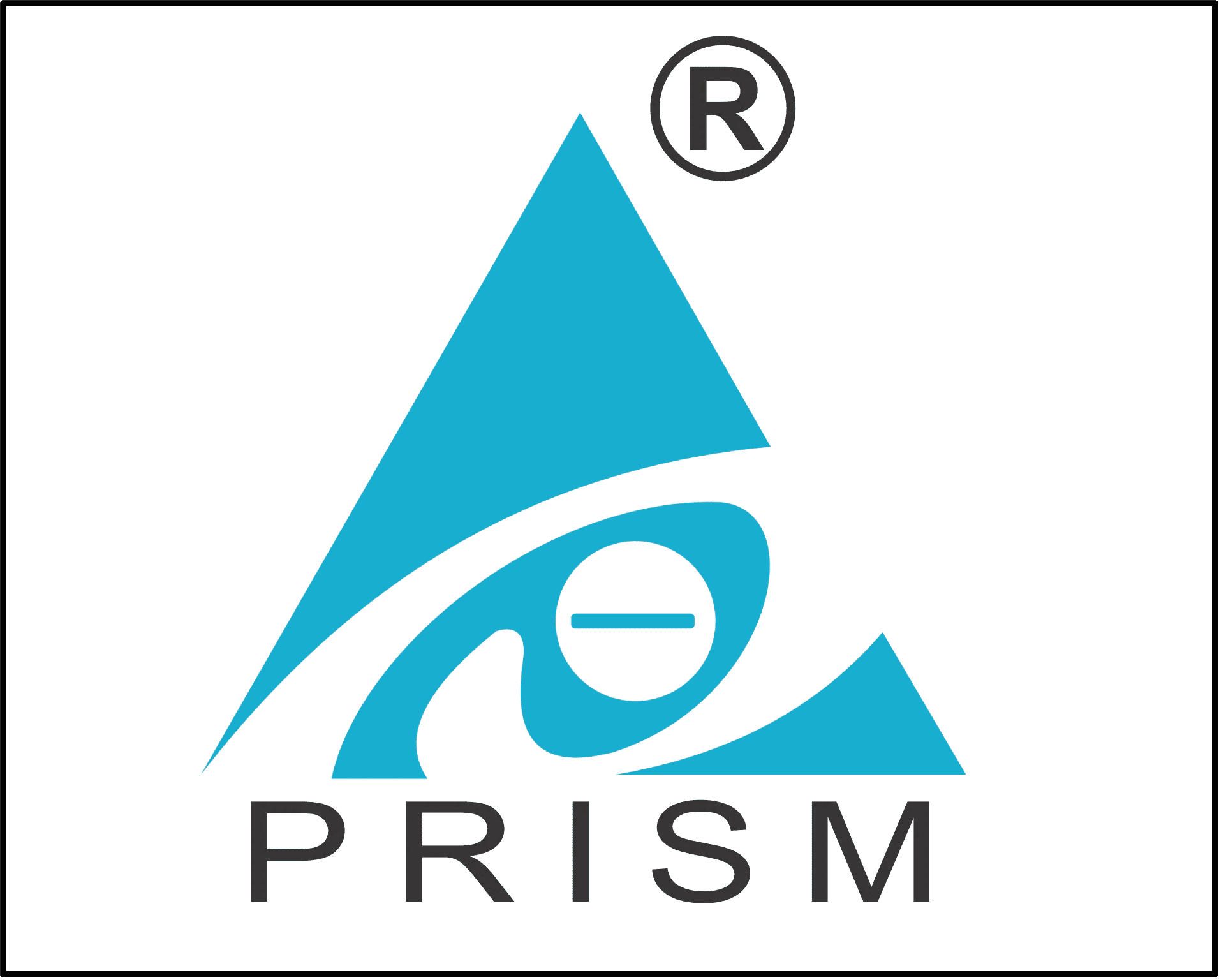 Headquarters: Ahmedabad, Gujrat, India
Company Profile:
Prism Pharma Machinery was founded in 2003 and is known as a leading tablet coating machine manufacturer in Ahmedabad, India. The company builds equipment for different industries like food, biotech, pharma, bakery, cosmetics, paint, agrochemical, and many more. The company focuses on manufacturing quality products and becoming a genuine partner for high productivity.
Key products: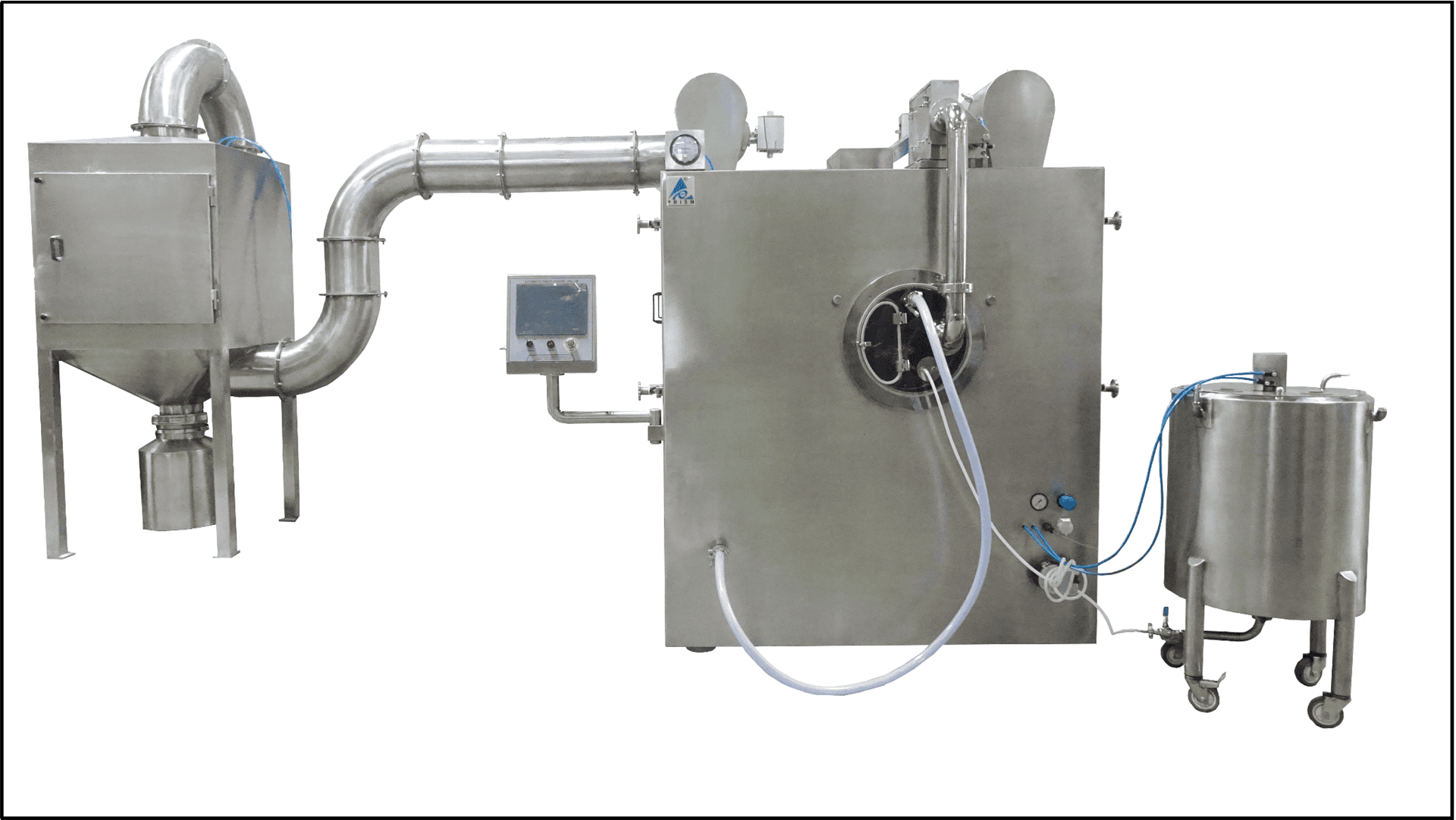 Automatic Tablet Coater- Film & Sugar Coating
 Fluid Bed Equipment - Granulation & Pellet Coater
Recommend Reasons:
 Automatic coater uses highly efficient and intelligent automatic tablet coating techniques.
 Innovative PLC control system along with HMI-color touch screen for automatic coating process and batch production.
7. Silverson Machines, UK

Headquarters:Chesham, Buckinghamshire, UK
Company Profile:
Silverson is a leading manufacturer of high-shear mixers for processing and manufacturing industries. It was founded in 1948 and had been serving more than 150 countries. It is a truly international company with distributors, agents, and any associated companies in over 50 countries.
Key products: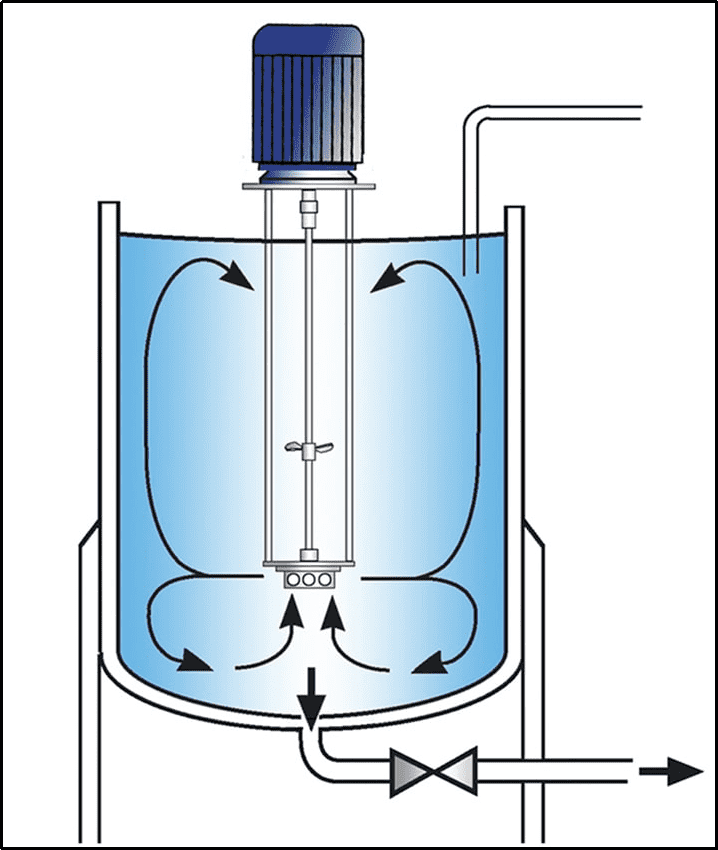 High Shear Batch Mixers
 High Shear In-line Mixers
 High Shear Bottom Entry Mixers
 Silverson Ultramix
 Silverson Flash mix
Recommend Reasons:
 High-shear batch mixer can handle batch sizes up to 1000 liters.
 Machines are designed for maximum raw material yield because thickening agents are thoroughly hydrated and other components are fully distributed.
 Machines are suitable for high-viscosity products.
 Machines are meant to use minimum operator input.
8. Syntegon, Germany

Headquarters: Waiblingen , Baden-Württemberg
Company Profile:
Syntegon Technology is an international tablet coating equipment supplier. It manufactures process and packaging machinery for the food and pharmaceutical industry. It was established in 1969 as a partner of Robert Bosch but left the group and has operated independently since 1970. Tablet pressing, packing, labeling, handling, and coating pans are among their notable and unique items. All of their coating machinery is used to coat pills and tablets, while their packaging equipment is utilised for packaging detergent tubes, skincare tubes, and pet food.
Key Products: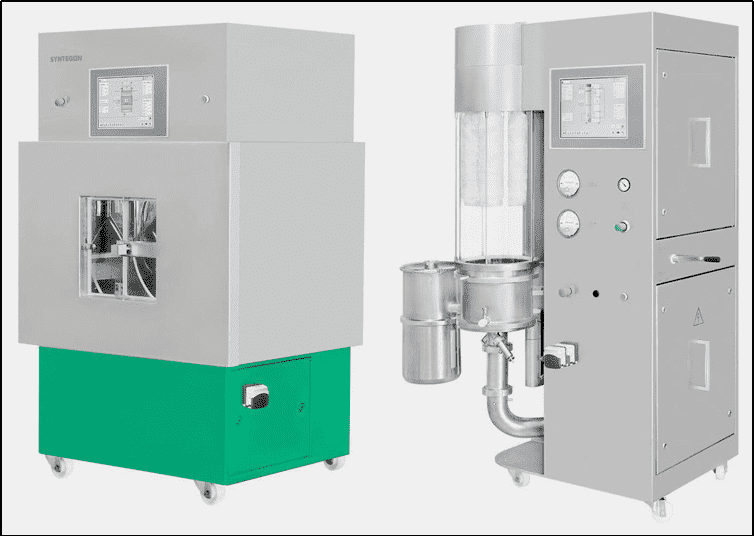 Solidlab 1 Drum Coater Module
 Solidlab 2 Drum Coater
 Sepion Tablet Coater
Recommend Reasons:
 The company's innovative solutions enable outstanding and secure production.
 The business creates devices with multiple functions in a single unit.
 The Solidlab 1 drum is built with a high flexibility ratio and may be operated by any program that has a wide range of possibilities.
 Solidlab 2 can readily increase production levels to accommodate batches with weights ranging from 0.25 to 12 kg.
 Large mixtures can be solved using the Sepion benchmark in under 8 minutes.
9. Solace, India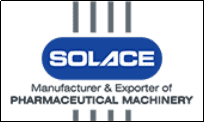 Headquarters:Tandalja, Vadodara, Gujrat, India
Company Profile:
Solace is an award-winning company that was established in the year 1979. The company was founded with the sole objective of offering clients comfort and peace of mind. The company has proven itself to be the 'Lifeline of pharmaceutical industry.' They manufacture a wide range of pharma machinery and supply them to different corners of the world.
Key products: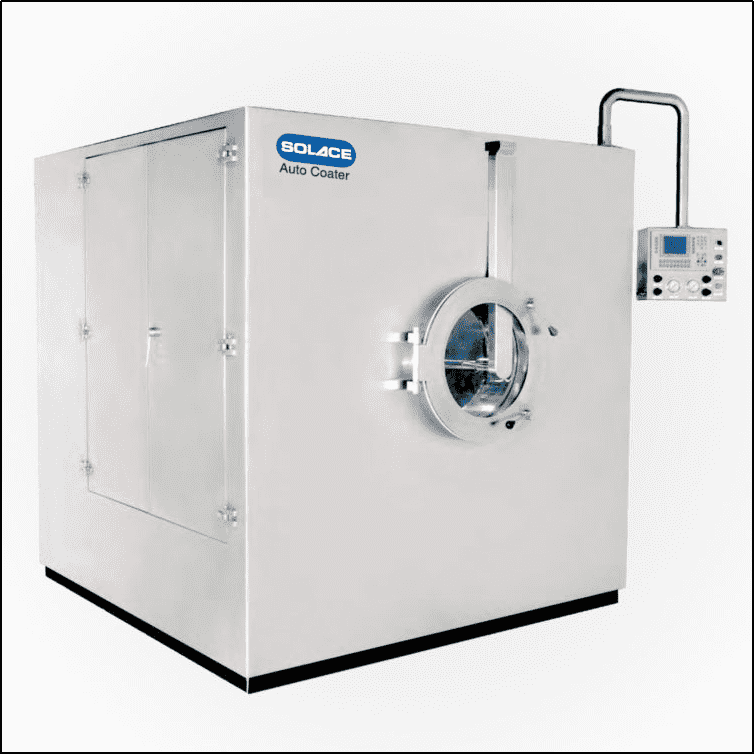 Solace Auto Coater
 Solace Solid Pan Coating System
 Solace Auto Coater for 1000kg batch
Recommend Reasons:
 Machines are designed to provide the most ideal and uniform coating.
 Advanced automation with modern PLC & touch screen graphic MMI.
 The coater for the 1000kg batch is a freestanding unit having an inbuilt multi-nozzle CIP system.
10. Pillar5 Pharma, Canada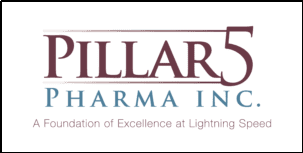 Headquarters: Arnprior, Ontario, Canada
Company Profile:
Pillar5 Pharma Inc. was founded in 2009 and has now developed and become a leading Canadian Contract Development and Manufacturing Organization (CDMO). Their manufacturing speed and flexibility, along with quality service and reliable support, make them stand apart from competitors.
Key products: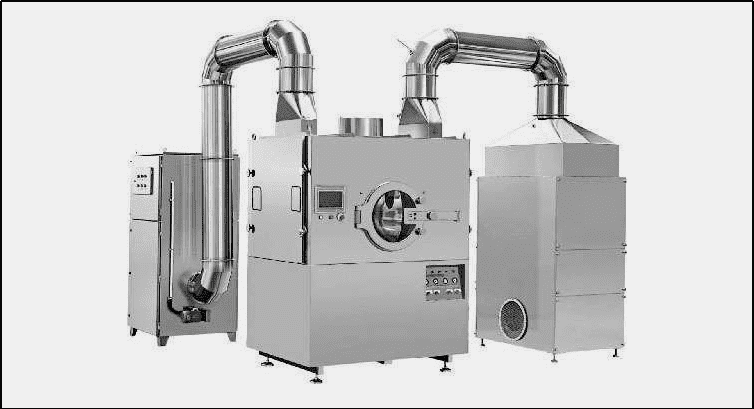 Uhlmann UPS 1030/C2205 thermoformer
 48" Acella Cota Coating Pan
 Quadro YTron Liquid Mixer
Recommend Reasons:
 Machines are manufactured and designed to produce and manage small to medium batch sizes.
 Provides aqueous tablet coating to improve stability, ease of ingestion, and integrity of products.
 Semi-automated hand packaging for complex and special product presentations.
Conclusion
We all know that the population of the world and the number of diseases are increasing day by day. This, in turn, increases the demand for pharmaceutical companies dedicated to working on solutions to improve our world. Many pharma companies manufacture innovative machines and equipment to meet the pharmaceutical and machinery needs in today's world.
iPharmachine is one such company that is working on building advanced and sustainable solutions. They are dedicated to producing quality pharmaceutical machines that are made with eco-friendly design in mind. If you're also looking for a reliable and automatic tablet coating machine manufacturer in the world, contact them. You can visit their website to check their collection of quality products.
Leave your comment
Also Offers
New Arrival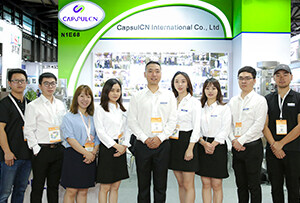 Our Team
As an expert in the pharmaceutical and pharmaceutical packaging industry, iPharMachine has provided solutions for hundreds of pharmaceutical and health product manufacturers for 17 years. By visiting customers, we get good reviews from our customers.