Top 5 Softgel Encapsulation Machine Manufacturers Across The Globe
- Friday, November 11, 2022
A softgel is an oral dosage form. It's widely used in the pharmaceutical and nutraceutical industries. A softgel consists of a gelatin-based shell encasing liquid or semi-solid active ingredients. They are made through an encapsulation process employing a specially designed machine.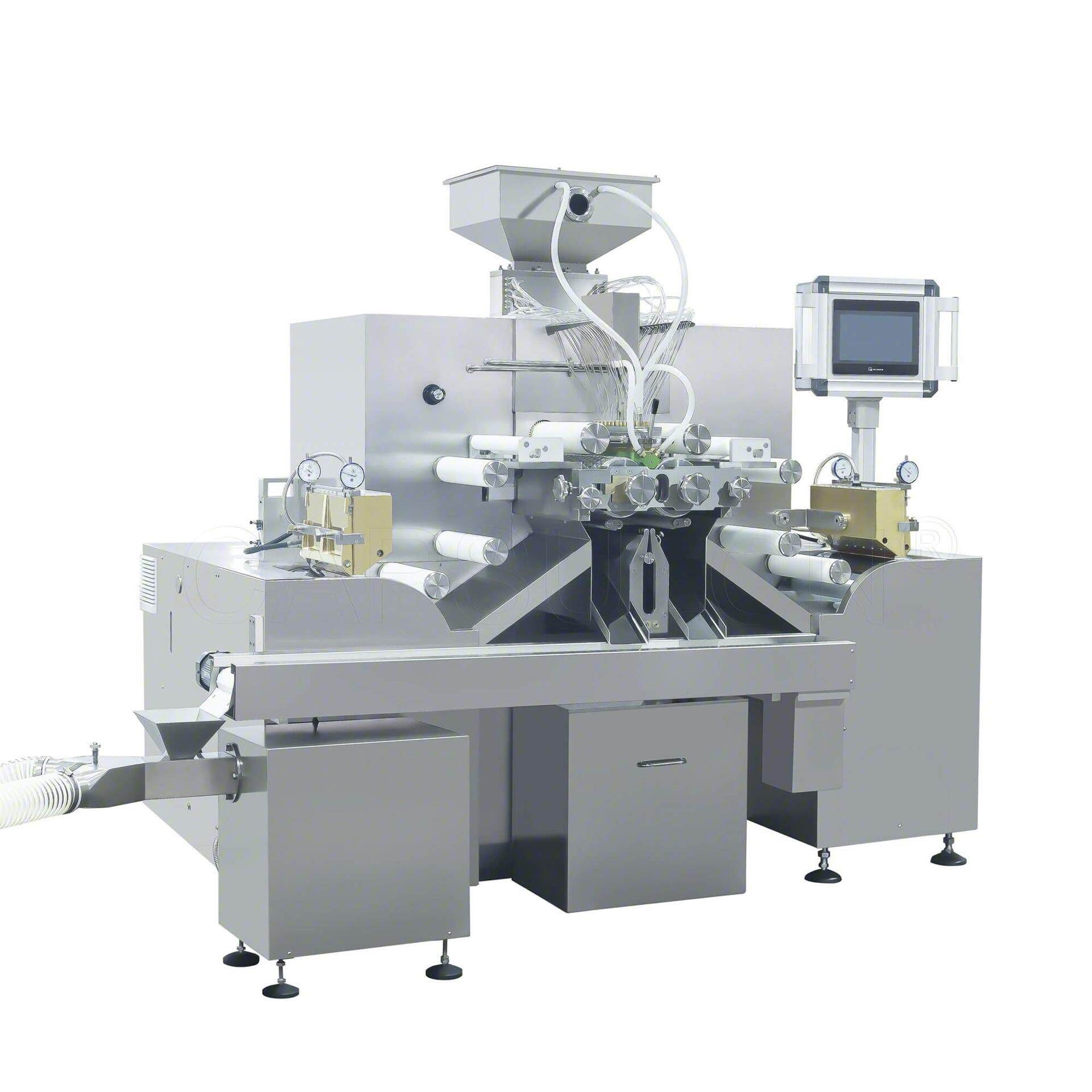 Today, more and more people are focusing on personal health and wellness across the globe due to the pandemic. This has led to a rise in the consumption of dietary supplements. Softgels, an effective delivery system for dietary supplements, have also witnessed a growing demand over the last few years.
If you want to add softgel manufacturing process to your business, choosing the right softgel machine manufacturer is very important for either a startup or a scaleup.
In this article, we picked the top 5 softgel encapsulation machine manufacturers in the world to help you make more informed decisions. Let's explore!

1. Technophar 
Launched in 1984, Technophar started its softgel machine manufacturing business in 1995. In 2007, Qualicaps acquired Technophar. Qualicaps is a Japanese capsule maker wholly owned by Mitsubishi Chemical Holdings Corporation (MCHC).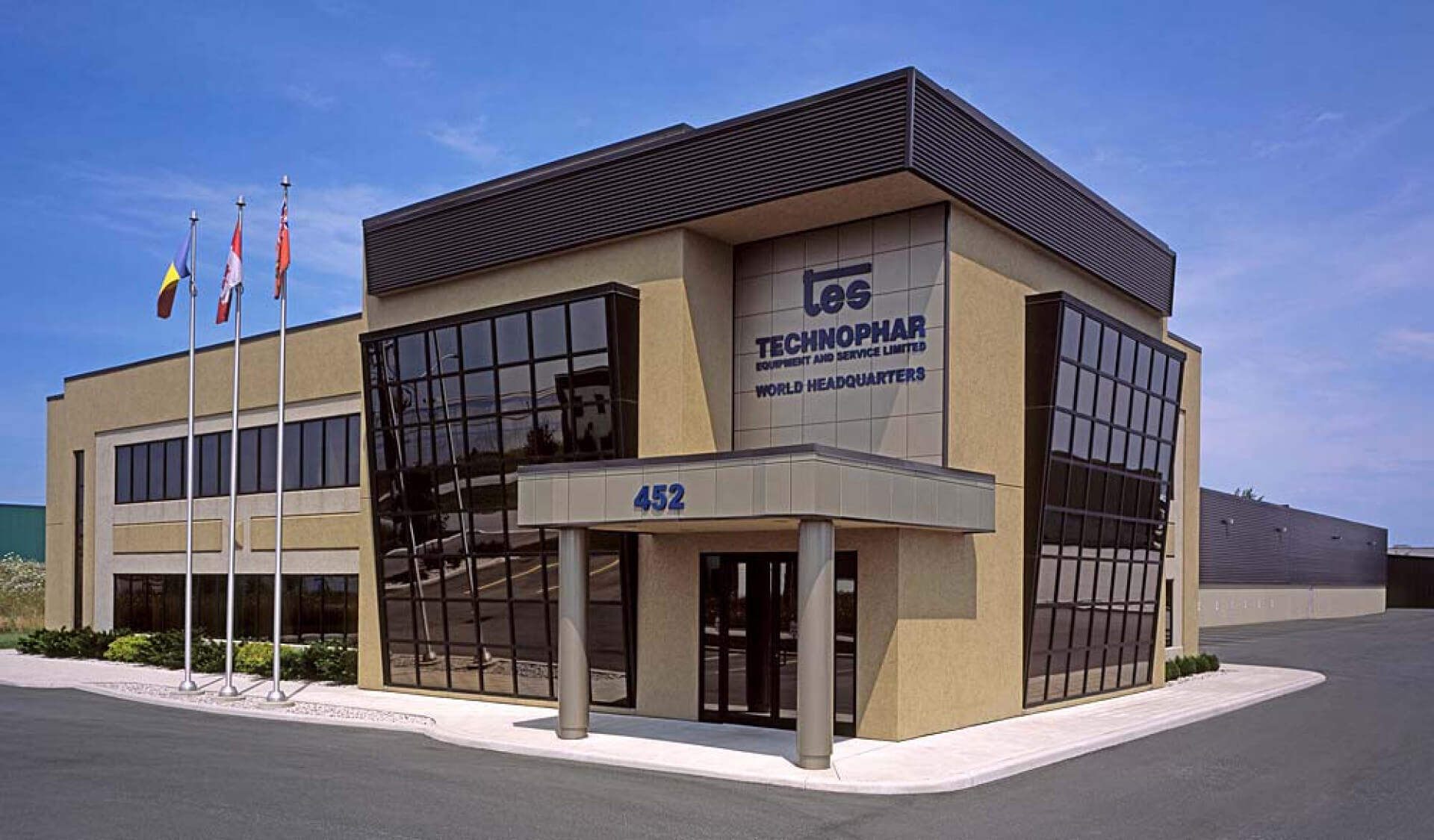 Headquartered in Windsor, Canada, Technophar is now the world's leading provider of softgel encapsulation machines, auxiliary equipment, and turnkey solutions. Its offerings can meet various softgel manufacturing needs.
Aside from quality products, Technophar also offers a variety of services, including operator training, equipment updates, commissioning and setup, and preventative maintenance.
Softgel machines are the centerpiece of Technophar. It offers a wide selection of equipment ranging from laboratory scale (SGL series) to commercial production (SGM series). Their plug-and-play machines are capable of producing softgel capsules with high dosage accuracy.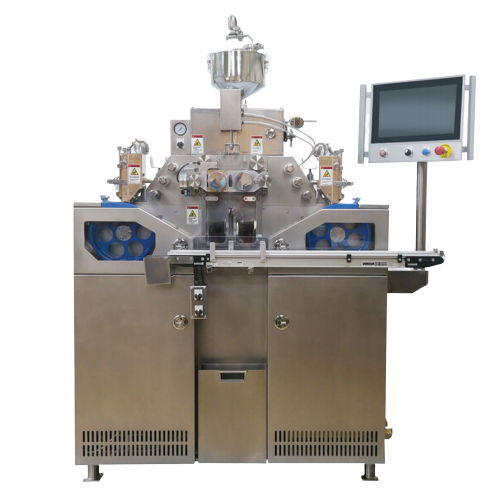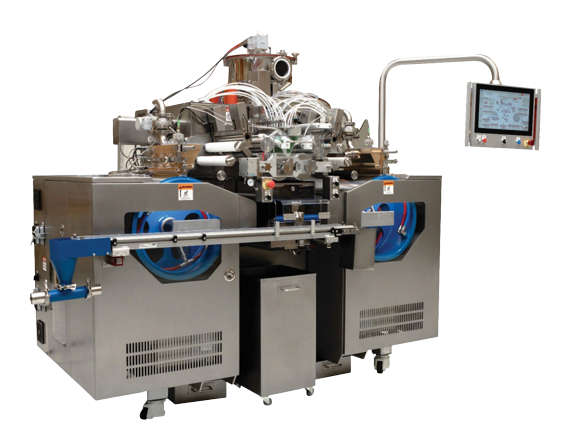 Product features:
Motion control system
PLC with HMI touch screen for process control
Aluminum/stainless steel structure, designed in line with the GMP/FDA requirements
Sealed construction for easy cleaning and to protect against contamination
UL or CE certified
CFR 21 Part 11 compliance software

2. iPharMachine 
When it comes to pharmaceuticals and nutraceuticals, China has always been playing an important role in the global market. An increasing number of pharmaceutical machinery companies in China are experiencing rapid growth thanks to their technical innovations.
Among them, iPharMachine stands out from the crowd of competitors. The company has been around 20 years in the pharma machinery manufacturing world. Today, it has grown into an industry leader as well as a reliable partner for many pharmaceutical companies overseas.

iPharMachine started with manual capsule fillers. It has now expanded its business to capsule filling machines, tablet presses, blister packaging machines, bottling lines, and many others. The company is committed to providing superior, one-stop solutions for a diverse customer base.
iPharMachine was founded with the vision of "Let Chinese Machines Win Hearts Worldwide". The products are made from quality materials and use cutting-edge technologies. Also, the company places a high value on customer service. It offers 24/7 online support and field service to help customers solve their problems.
If you're looking for a flexible, versatile softgel encapsulation machine at a reasonable price, you're in the right place. At iPharMachine, the softgel machines cover a wide range of applications, from small-scale to large-scale operations.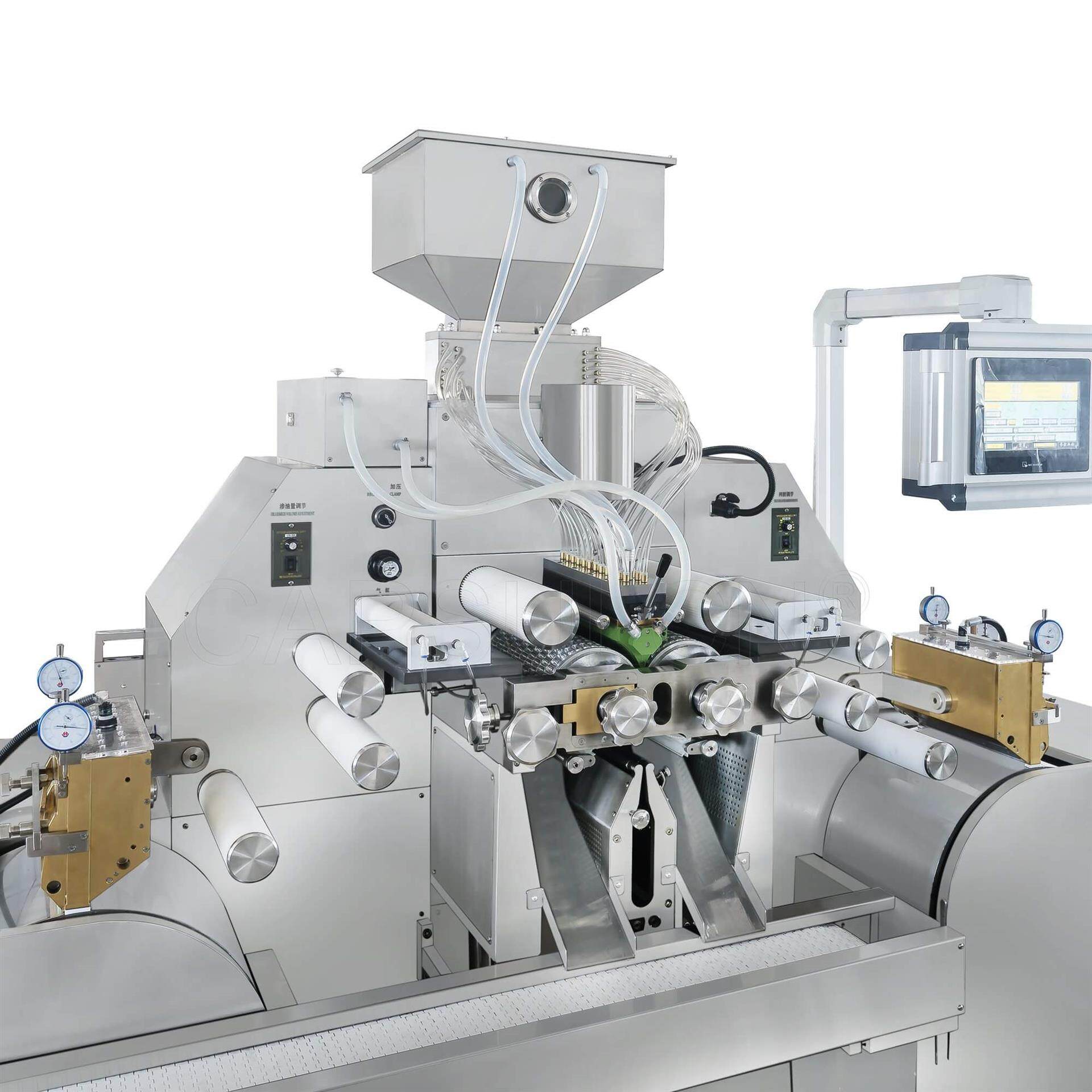 RJWJ series softgel production line is suitable for making soft gelatin capsules of all sizes and shapes. The RJWJ-300 gives an Oval 4 softgel output of up to 85,000 caps per hour. In a nutshell, iPharMachine's softgel encapsulation machine can have all your needs covered.
Product features:
PLC with touch screen for easy control of the softgel manufacturing process
Mechanical pump designed for long service life
Custom die rolls for various production needs
Sanitary alloy and 316L stainless steel contact parts, GMP-compliant
Low consumption of lubricant
FDA-approved food-grade conveyor belt

3. CapPlus Technologies 
Backed by 27 years of experience, CapPlus Technologies is a pioneer in the pharma machinery industry. It offers state-of-the-art production and packaging options for various solid dosage forms.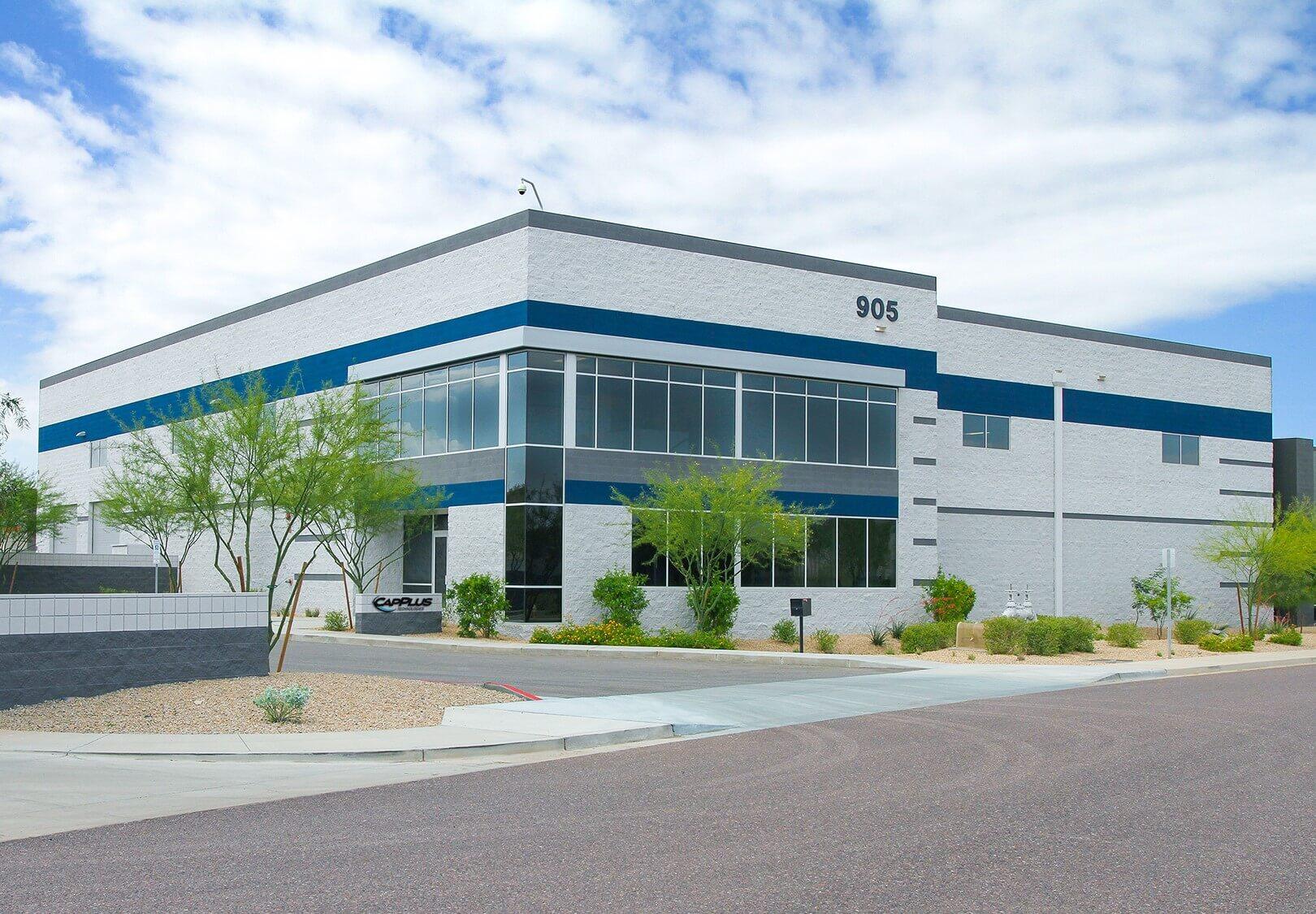 The company claims it's the only manufacturer in the U.S. offering machinery for producing two-piece capsules, tablets, and softgels. It provides both standalone equipment and complete production lines. Regardless of the scale of your business, you can easily find the machine that suits you best.
It's worth mentioning that there are used machines available at CapPlus Technologies. Used machines can be the best solution if you want to buy equipment at a lower cost or if you're looking for a faster return on investment. Also, the company offers extensive operator training, installation, spare parts, and after-sales service.
T150 softgel encapsulation system is the iconic product of CapPlus Technologies. The machine can be used in the pharmaceutical, nutraceutical, food, and recreational industries. In the meantime, it's capable of handling small, medium, and large-scale production runs.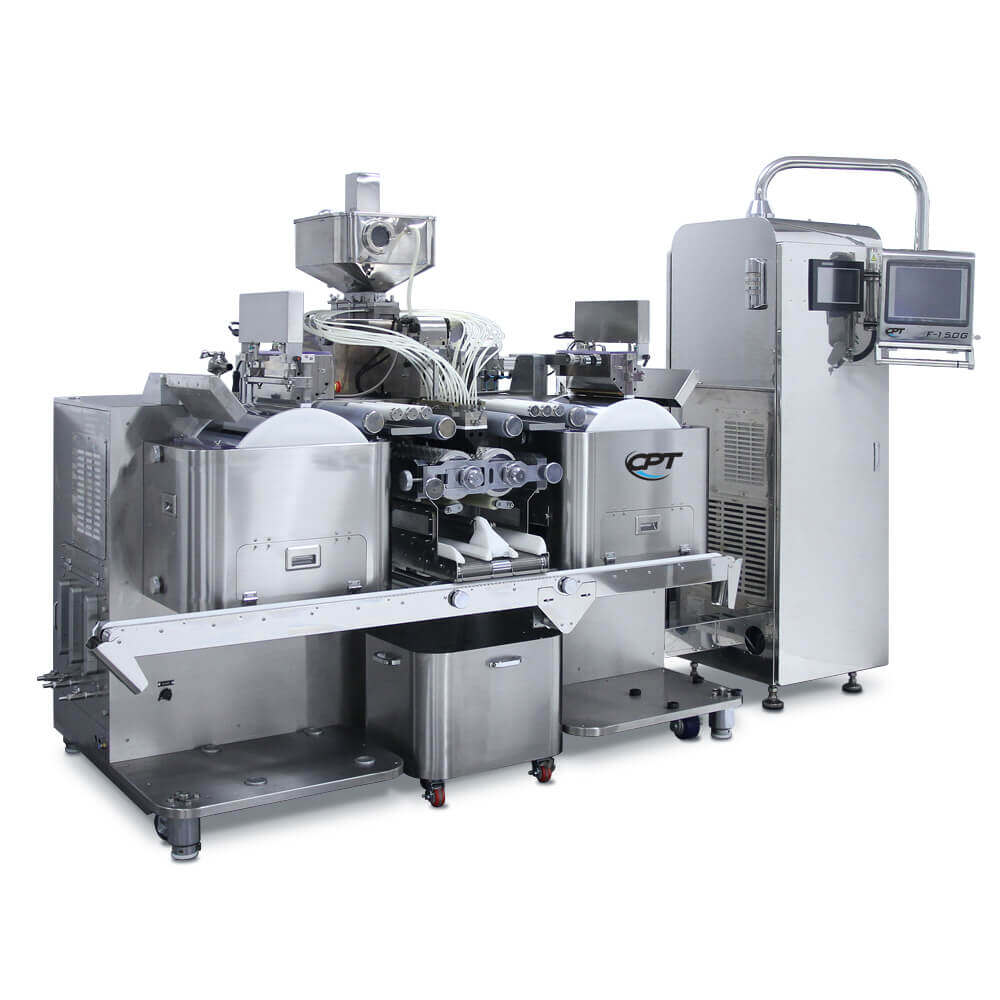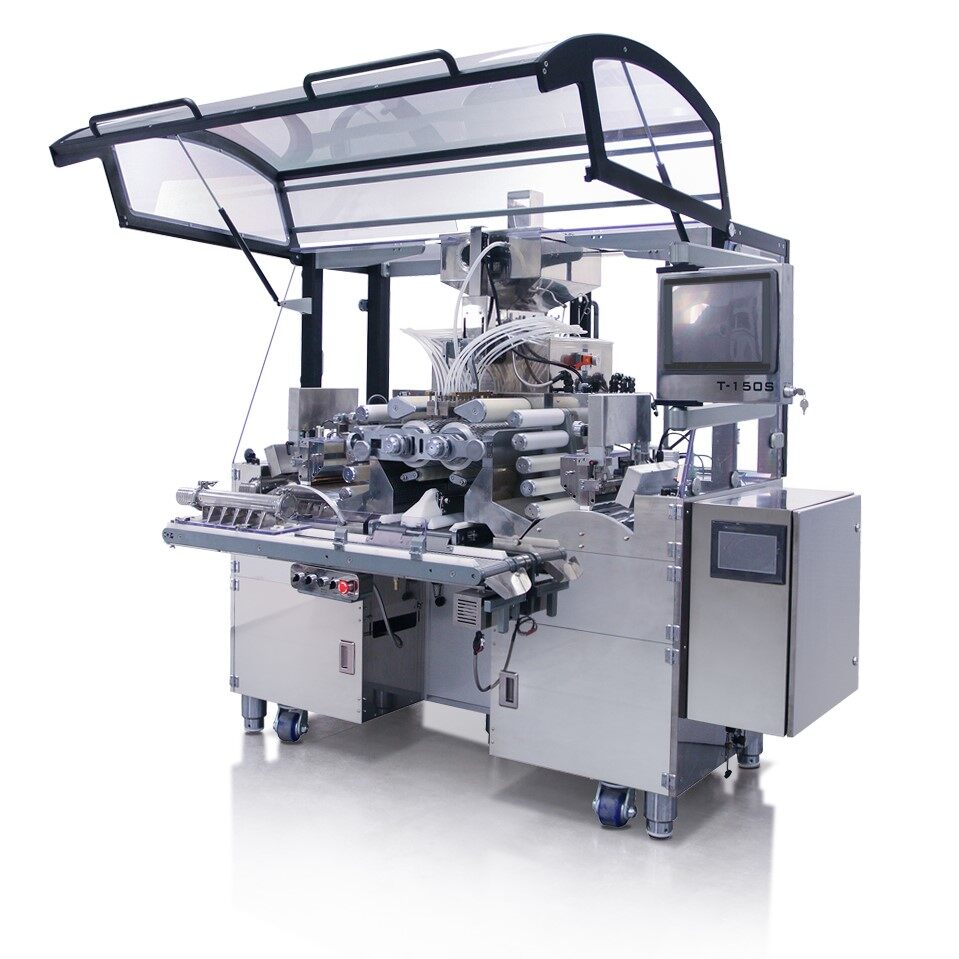 Product features:
Designed for animal gelatin capsules and vegan softgels
PLC-controlled, HMI touchscreen
Compact construction with a small footprint
316L stainless steel contact parts
Designed to support higher temperatures for Vgels
A set of change parts included
Safety enclosure

4. Changsung 
Since its establishment in 1972, Changsung has been focusing on the design and production of softgel manufacturing equipment. Today, Changsun has become one of the top softgel encapsulation machine manufacturers in South Korea and the world.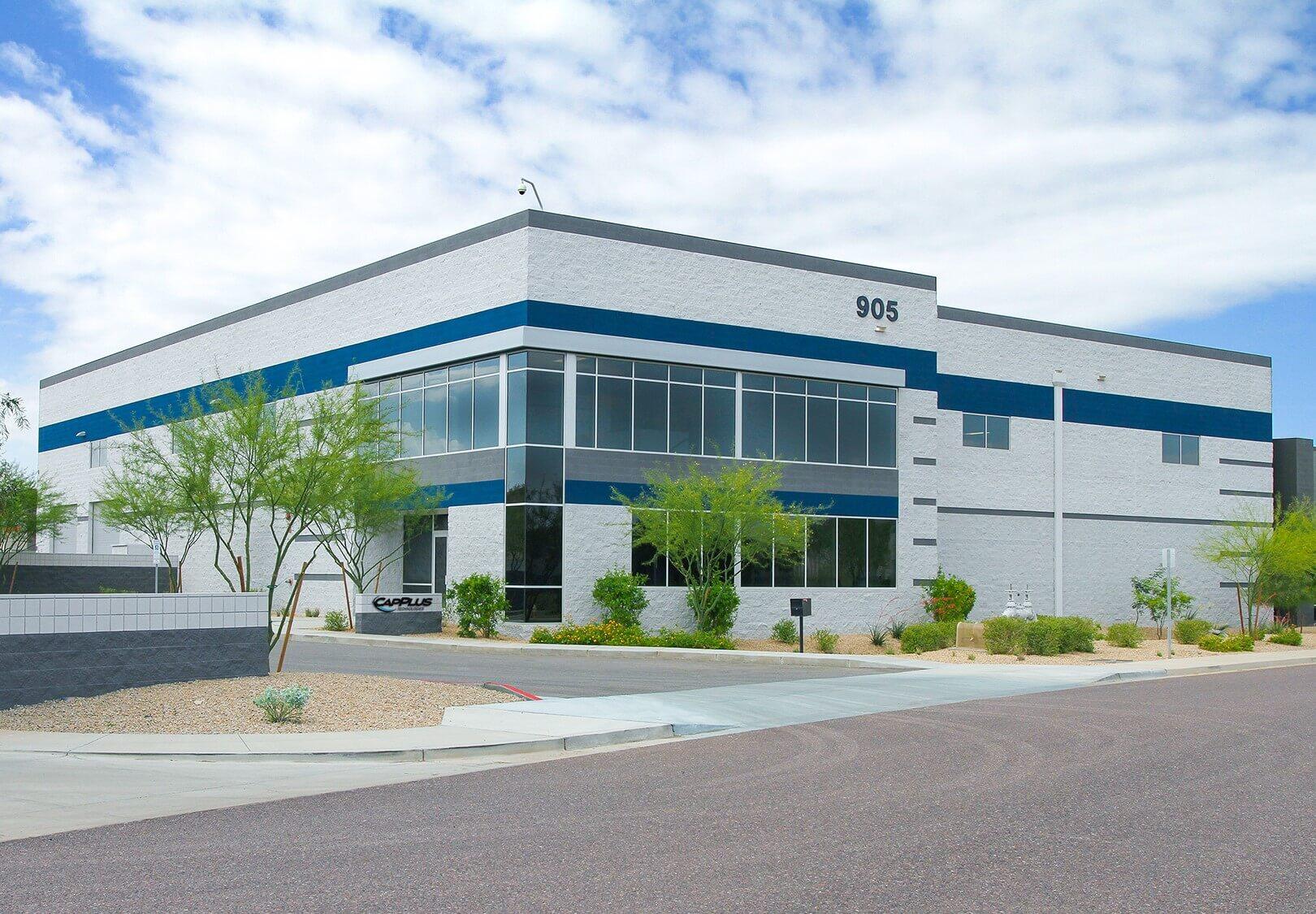 Changsung has its own R&D center to create value for customers with innovative softgel encapsulation technologies. It strives to become a global partner for customers at home and abroad while keeping sustainability in mind.
The company is committed to ensuring the customers' efficiency, productivity, and return on investment. So, it also offers field service with regular visits to the client's manufacturing site.
Softgel encapsulation machines are the staple of Changsung. They come in a huge selection of models to meet different production needs. SRD is suitable for pilot manufacture. 880SR is an innovative hopper-free type encapsulator. And OLUS is claimed to be the world-first vegetable softgel encapsulation machine. This model has process patents and raw material patents registered in the U.S.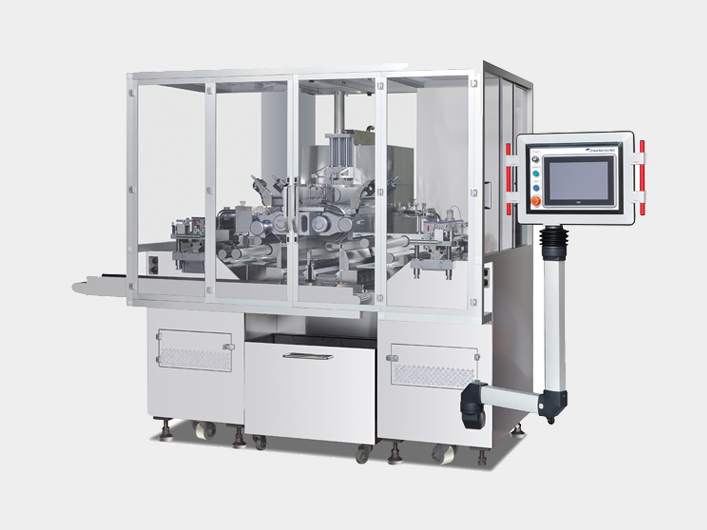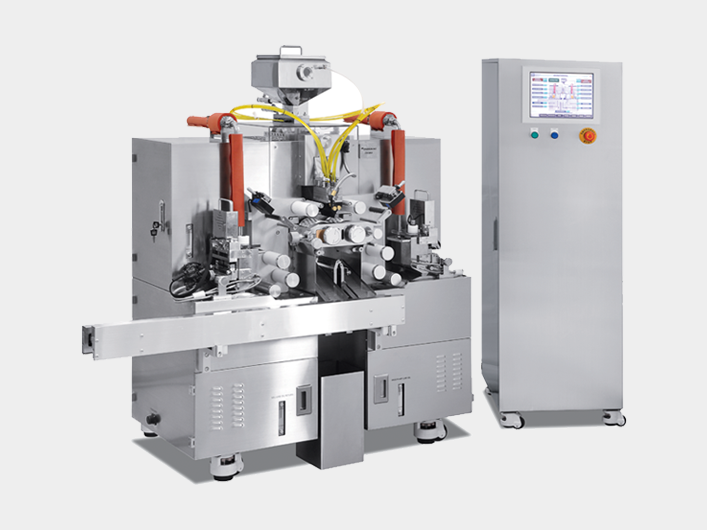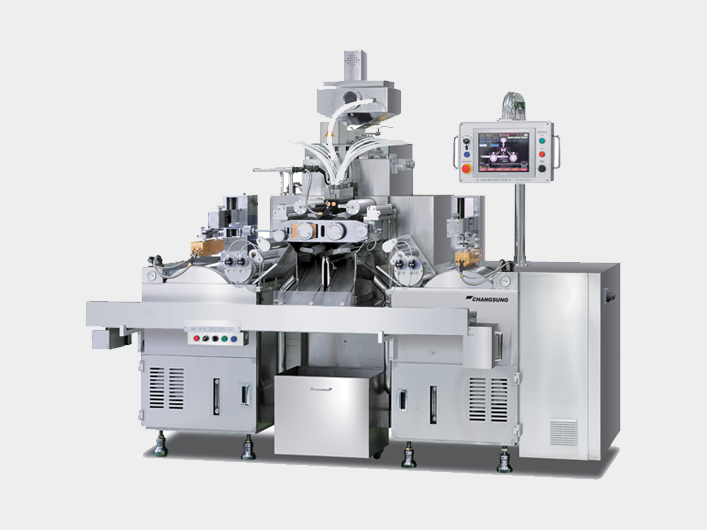 Product features:
Built-in AGT system (Automatic Gelatin Ribbon Thickness Control System)
Built-in AFA system (Automatic Fill Volume Adjustment System)
Easy to operate with an HMI touchscreen
Low noise and vibration
Designed to produce animal gelatin capsules and vegan softgels
Servo-driven
In compliance with cGMP and FDA requirements
ISO, CE and UL-certified

5. Pharmagel 
Based in Italy, Phearmagl is the longest-established company among our Top 5 picks for softgel encapsulation machine manufacturers. With 60 years of industry experience, the company is the top global manufacturer and supplier of softgel machines, support equipment, and turnkey solutions.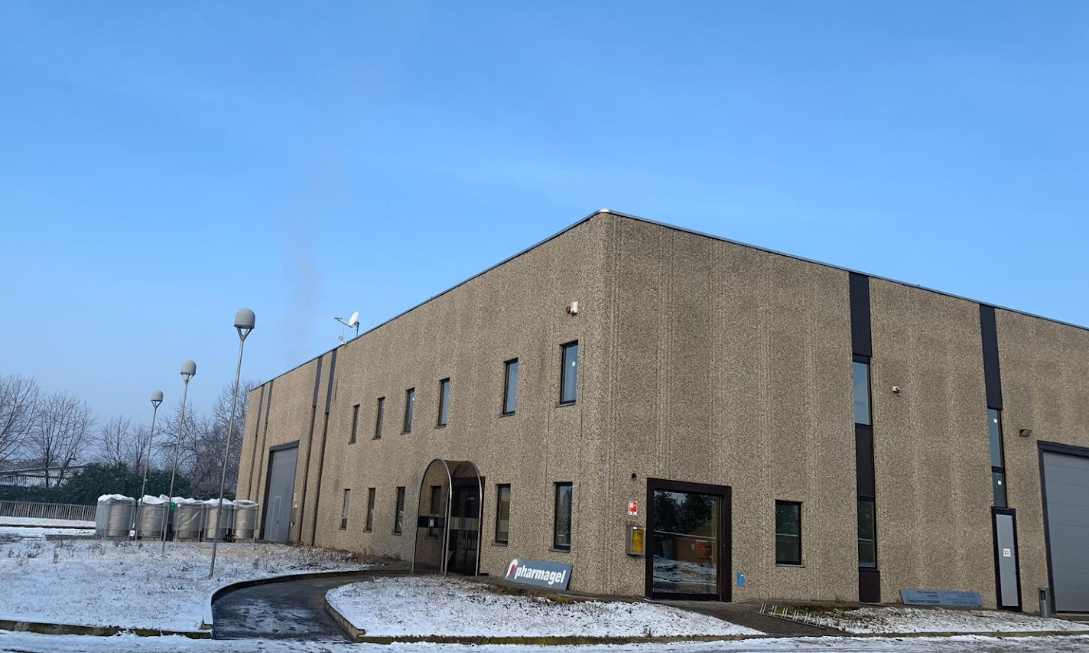 The company is dedicated to R&D, design, and production of the most flexible and reliable softgel manufacturing equipment. Its machines can be found in the pharmaceutical, nutraceutical, food, and cosmetics industries.
Pharmagel has a team of experienced technicians. The team offers engineering and technical support and field service to meet customers' needs.
Pharmagel offers comprehensive equipment and solutions for the production of softgels. GK and HT Softgel Encapsulation Machines are the newest gens of softgel manufacturing equipment launched by Pharmagel. These new models are designed for small and large-scale production. They can achieve an output of up to 1.5 billion caps per year for a 500 mg dosage form.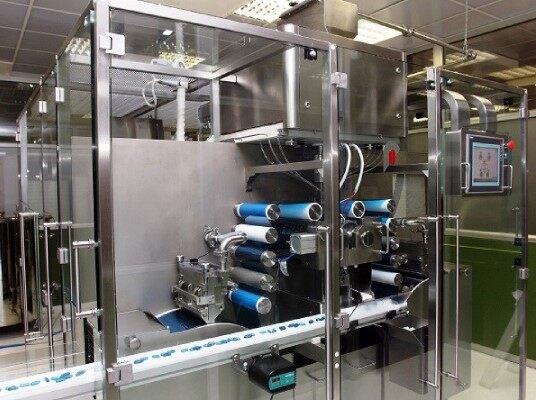 Product features:
Independent motors and drives for speed control
Easy to operate, tool-free changeovers
PLC with HMI touch screen for process control
Safety enclosure to protect operators against mechanical injuries and prevent unauthorized access
Easy to clean and low-maintenance
All parts and components meet the GMP regulations
The bottom line
At first glance, it may be hard to tell the difference between these softgel encapsulation machine manufacturers. So, understanding your purpose for buying equipment, the features of their products, and what services they offer can be a huge boost to help you make better decisions to level up your business.
Leave your comment
Also Offers
New Arrival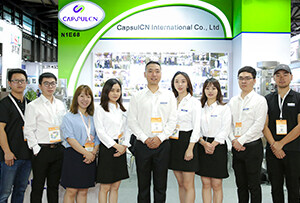 Our Team
As an expert in the pharmaceutical and pharmaceutical packaging industry, iPharMachine has provided solutions for hundreds of pharmaceutical and health product manufacturers for 17 years. By visiting customers, we get good reviews from our customers.