Vertical Polishing Machine LSV-C100: Brief Introduction
- Thursday, August 8, 2019
The vertical capsule polishing machine can remove the dust on the surface of capsules and tablets and improve the surface finish. It is suitable for the production of various capsules and tablets. The metal parts in contact with the tablets are made of stainless steel 316L, and the sanitary conditions of the equipment are in compliance with GMP certification standards. This equipment can be used in any type of capsule filling machine discharge end, and can also be used with metal detectors.
The new generation of vertical polishers are improved one by one after fully understanding the problems in polishing. This vertical polisher has a smaller footprint compared to other polishers. The feed hopper can be rotated by 270°. And it puts the control panel on top of the machine, making operation easier and simpler.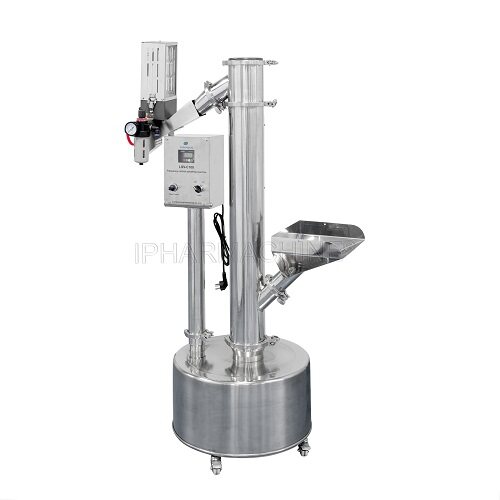 Features:
1. Superior sorting - the whole machine vertical polishing, and the sorting effect is more superior.

2. Health and safety – the polisher is all made of stainless steel, and all parts contact to the capsules are made of 316L material.

3. Mobile and convenient - the base is equipped with a rotatable roller for flexible movement.

4. High polishing cleanliness – the polisher has high production efficiency, high polishing cleanliness, and it can completely eliminate waste.

5. Great vacuuming effect – with super large vacuuming ability, dust removal effect is better.

6. removable brush - the brush on the spindle can be removed, thoroughly cleaned, in line with GMP requirements.

7. dual function - Capsule polishing, sorting functions are in one machine. And the machine's discharge port is designed to provide a high space for connecting subsequent equipment.

8. More convenient and fast installation - the whole machine adopts the quick-fit connection structure, which makes the disassembly of the machine very convenient.
Operational notes:
The capsule polisher control system has a high-voltage circuit part. It is strictly forbidden to touch the components inside the control system by hand to avoid major personal accidents such as electric shock.

When an abnormal phenomenon is found, please cut off the power supply in time to effectively protect personal safety.

If it is not used for a long time, be sure to cut off the power supply and store it after maintenance.
Leave your comment
Also Offers
New Arrival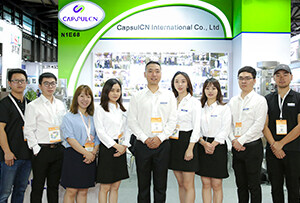 Our Team
As an expert in the pharmaceutical and pharmaceutical packaging industry, iPharMachine has provided solutions for hundreds of pharmaceutical and health product manufacturers for 17 years. By visiting customers, we get good reviews from our customers.