Top 10 Capsule Filling Machine Suppliers In Europe
- Friday, March 31, 2023
Various industries like pharmaceuticals, food, cosmetics, and more look for high quality capsule filling eqipment—the machine required to develop the products with minimized wastage and complete accuracy. Many capsule filling machine manufacturers are available in the market to provide the best models.
If you are looking for a capsule filling machine manufacturer in Europe, this article is to help you. We have listed the top 10 capsule filling machine manufacturers and suppliers providing the best machines in Europe. Let's get started and know the companies below:
1. PTK-GB, England
2. R.DECKERT, Germany
3. Syntegon (Bosch), Germany
4. Dott Bonapace, Italy
5. EBSEOS GmbH, Germany
6. iPharmachine,  China
7. MG2, Italy 
8. Harro Hofliger, Germany
9. Qualicaps, Europe
10. ROMACO, Germany
1. PTK-GB

Headquarters: Trent, England
Company Profile:
PTK-GB is a globally known organization for manufacturing top-notch machinery and solutions. It is situated in the core of the United Kingdom. PTK-GB is also the only supplier of PTK products in the UK, Ireland.
For a significant number of years, the firm has sold many pieces of equipment in the Netherlands and other countries. Therefore, many industries are already trusting PTK-GB for the excellent product range of capsule filling machines.
Key Products: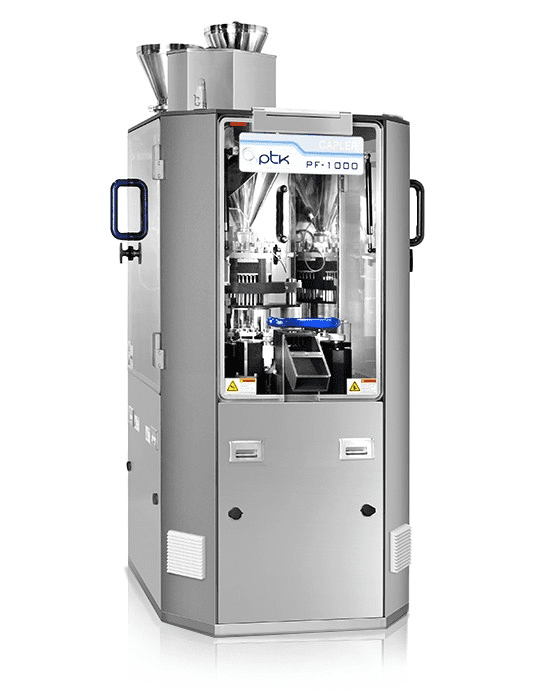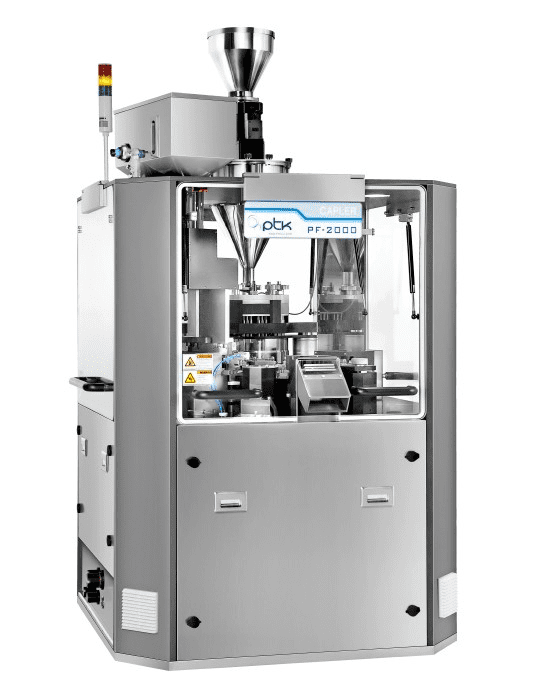 A few capsule filling machine models PTK GB offers are below:
Recommend Reasons:
PTK-GB provides on-site support to the buyers.
Machines offer high-accuracy dosing and weight control.
Equipment is easy to use with simple operations.
Low maintenance is required for effective working.
2. R.DECKERT

Headquarters: Schwäbisch Hall, Germany
Company Profile:
R.DECKERT is another brand providing excellent capsule filling machines. Being a well-known company, it set the standard in manufacturing machines for closing, filling, labeling, and more.
The company guarantees innovative design and supreme engineering together for new capsule filling machine generations. Different industries like pharmaceutical and cosmetics can get capsule filling machines from this supplier at their doorstep.
Key Products: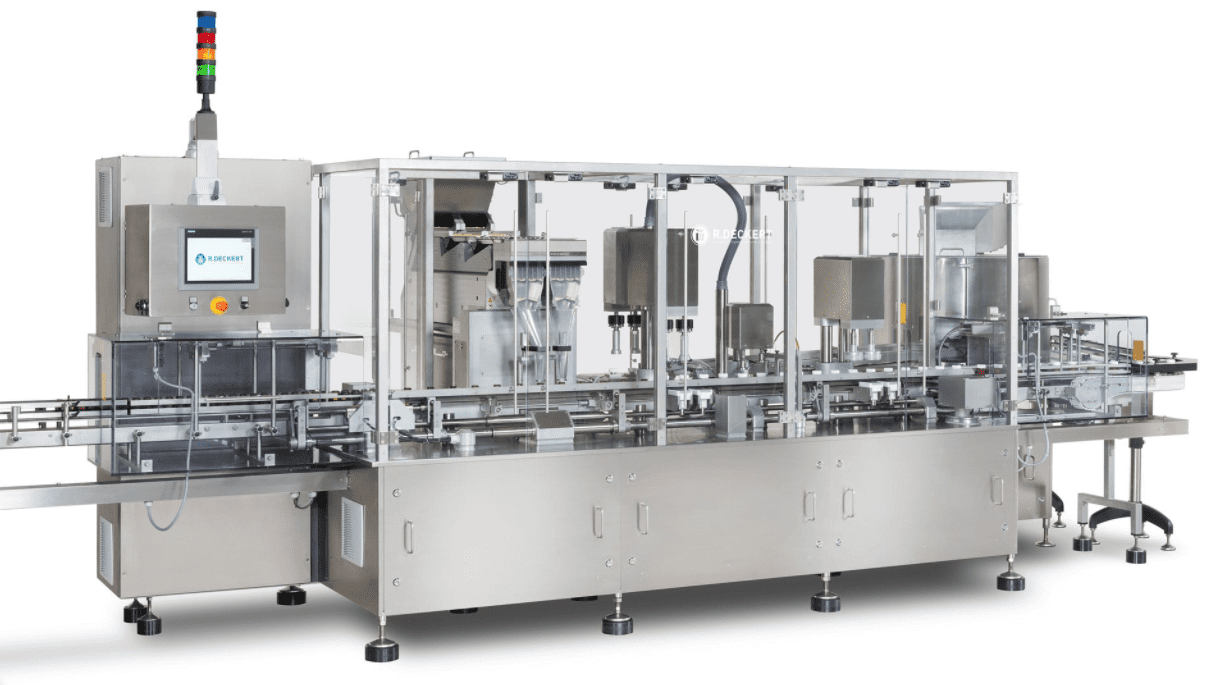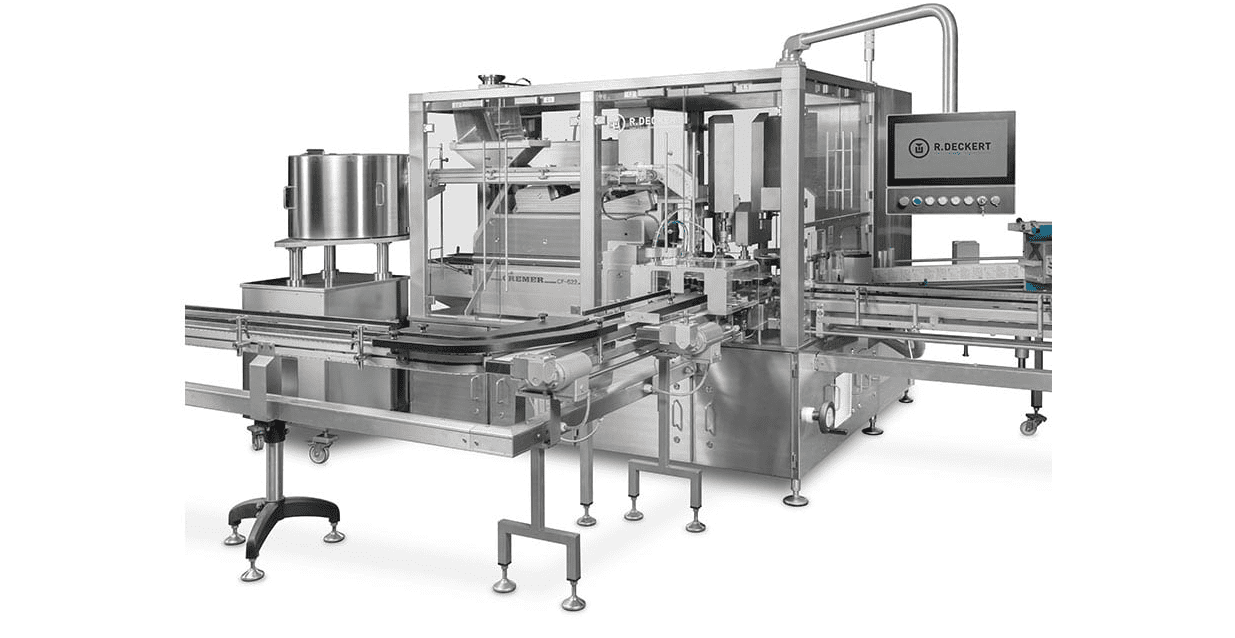 R Deckert provides the below tablet filling machines:
Recommend Reasons:
Machines are compact and economical, with easy operations.
The overall design is compliant with GMP.
Parts that are compliant with FDA come in contact with the product.
The Cremer counting modules drive high counting accuracy.
3. Syntegon (Bosch)

Headquarters: Waiblingen, Germany
Company Profile:
Syntegon is an international brand that successfully develops sustainable packaging solutions. For more than 160 years, the company has been building automated and semi-automated packaging systems for industries like food and pharmaceutical.
Safe and high-quality production is required and that is completely taken care of by the innovative technologies used by Syntegon to design the capsule filling machines. Syntegon is not limited and also manufactures other solutions like tablet coating, inspection, case packing, cartoning, and more.
Key Products: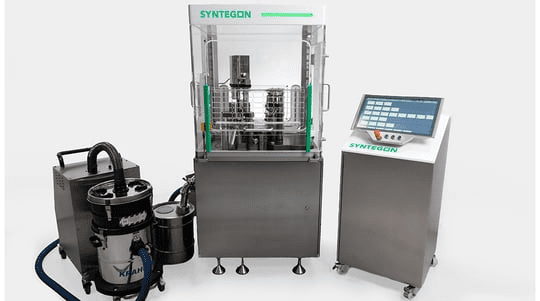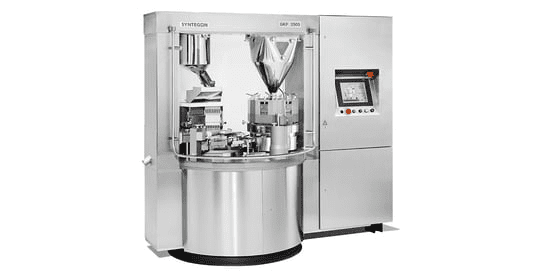 Some capsule filling machines by Syntegon are:
GKF 705
GKF 720
GKF 1505
GKF 2600
Recommend Reasons:
Operator-free production is possible.
Modular and flexible machine design.
Low to high-performance models as per the requirement.
Highly accurate and flexible dosing.
4. Dott Bonapace

Headquarters: Bologna, Italy
Company Profile:
Dott. Bonapace & C. is a prominent brand that is building innovative and robust products for the pharmaceutical industry. It plays a significant part in the research and development of the pharmaceutical field. The company started in 1872 and transformed pharmacy for three generations.
Besides, after world war II, Dott. Bonapace & C. became one of the first Italian firms to start exporting pharmaceutical products worldwide. With such a solid history, the company is still growing with time and developing exceptional products.
Key Products: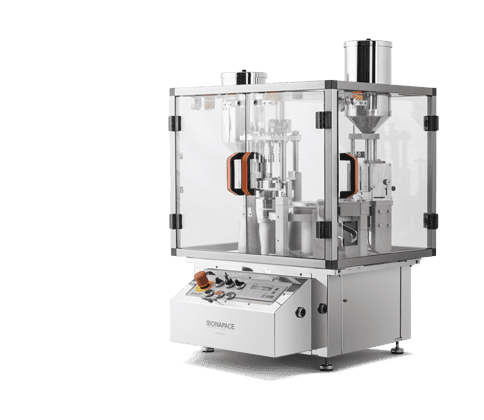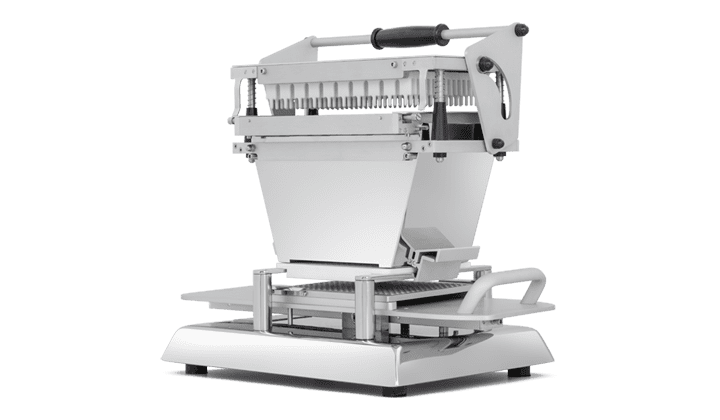 A few capsule filling machines by Dott Bonapace are:
IN-CAP
KAP-100
RK-15
KAP-300
Recommend Reasons:
The machine has integrated product-checking sensors.
All the equipment is compliant with CE and GMP regulations.
Stainless steel design is used in the manufacturing of the devices.
The machines are 100% waterproof.
5. EBSEOS GmbH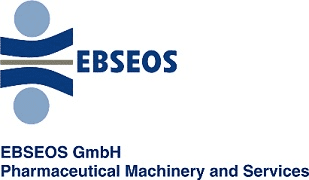 Headquarters: Baden-Württemberg, Germany
Company Profile:
EBSEOS GmbH is a modern and global organization that deals with trading and services. It was established in 2005, and since the start, it has been selling new and used equipment in the pharmaceutical and food supplement market. Besides, the machines by EBSEOS GmbH are GMP compliant with CE certification.
The best part is that every machine comes with one year of guarantee. With EBSEOS GmbH, you will get equipment that offers high performance and quality at a reasonable price.
Key Products: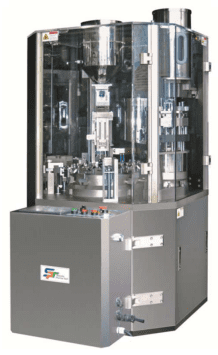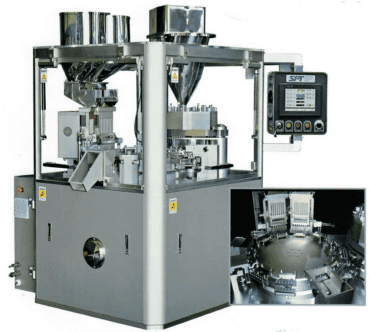 EBSEOS GmbH offers the following capsule filling machines :
SPT-FL 25
SPT FS 50
SPT FS 80
SPT-FM 100
Recommend Reasons:
All the equipment follows the GMP guidelines with CE certification.
High filling accuracy for minimized product wastage.
Simplified operations with the best dosing accuracy.
Fully automatic design for gelatine, powder, granules, and pellets.
6. iPharmachine

Headquarters: China
Company Profile:
iPharmachine is a leading brand delivering the best capsule filling machines to pharmaceutical companies. The company has provided health product manufacturers with the best solutions for over 17 years. Our vast experience in the market helped us in gaining a trusted clientele.
If you are also searching for a reputed capsule filling machine manufacturer, choose iPharmachine. You will get the best machines with valuable features to enhance productivity at your company.
Key Products: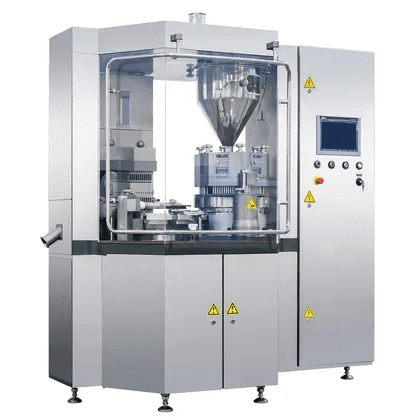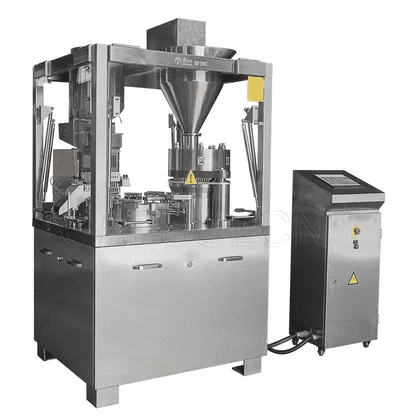 Check out some new generation capsule filling machines by iPharmachine:
Fully-Automatic capsule filling machine SFK-700
Small automatic Capsule Filling Machine NJP-400C
Automatic Capsule Filling Machine NJP-2000C
Automatic Capsule Weighing Machine KWS-60
Recommend Reasons:
The machines have integrated international high-quality electrical components.
Machines follow the CGMP guidelines and FDA specifications.
The equipment helps in maintaining the clean filling process.
Energy saving with low energy consumption.
7. MG2

Headquarters: Bologna, Italy
Company Profile:
MG2 is another enterprise pioneering in introducing modern technologies along with incredible innovations. The company was started in 1966 and brought its first continuous-motion capsule filler, G36, to the market in 1967. In the following years, the firm developed many manufacturing solutions.
Besides, the company follows environmental protection guidelines. Hence, the company aims to achieve sustainable development. This factor makes it competitive and worth choosing to purchase your following capsule filling equipment.
Key Products: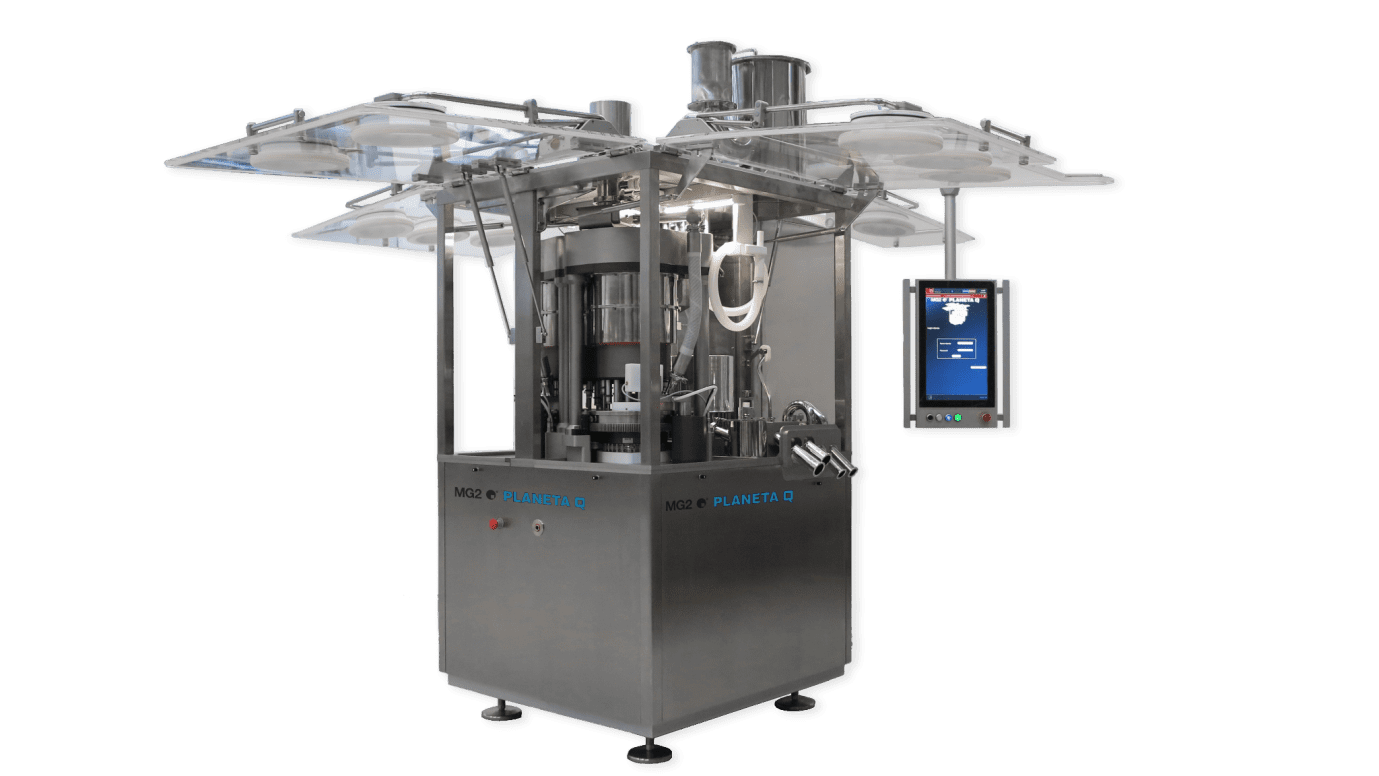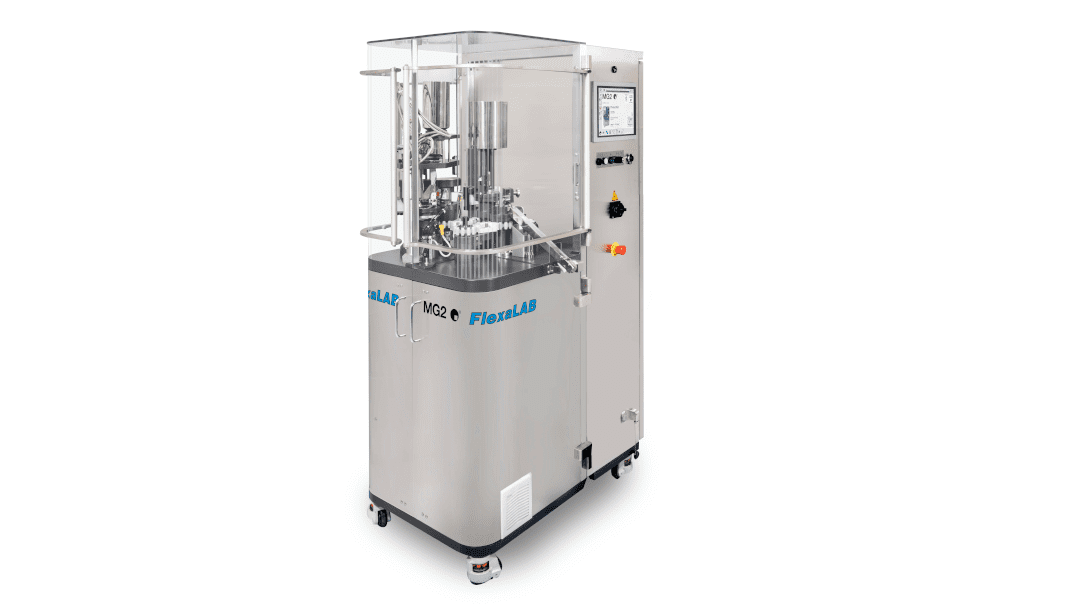 Below are a few capsule filling machines by MG2:
Planeta Q
FlexaLAB
MG Compact
Suprema
Recommend Reasons:
Flexibility from low to high-level production.
Simple operations for accessible functionalities.
100% in-process net weight control for each component and every dosed capsule.
Possibility for installing more dosing units at the same time.
8. Harro Hofliger

Headquarters: Allmersbach, Germany
Company Profile:
Harro Hofliger is another eminent brand manufacturing and developing equipment for the effective production and packaging of pharmaceutical and medical products. The company is successfully building robust capsule filling machines and delivery to customers worldwide.
The company is on the path of innovation to ensure it is ahead of the competition. Being the technology leader, Harro Hofliger set the standard for dosing and filling powder even in the tiniest quantities. You can choose to pick your following equipment.
Key Products: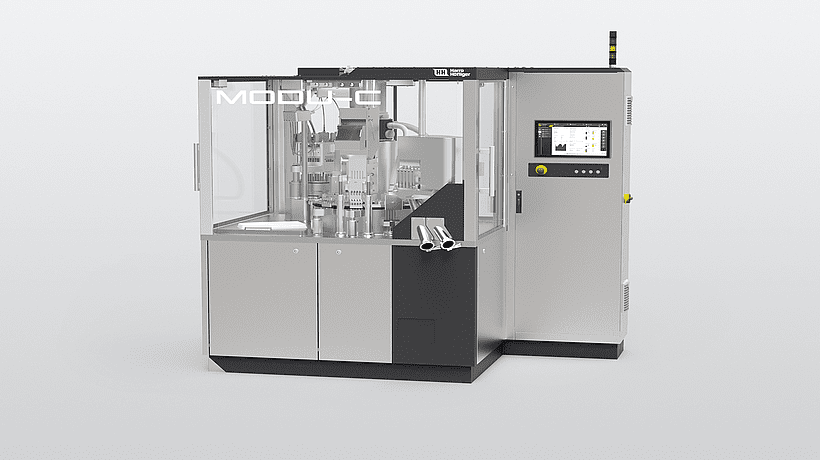 A few capsule filling machines by Harro Hofliger are:
Modu-C MS
Modu-C LS
Modu-C HS
Modu-C CS
Recommend Reasons:
Machines are integrated with 100% gross weight control.
Capsule closure inspection is available with single bad capsules elimination.
Equipment is flexible with the replaceable dosing trolleys.
Each machine requires a minimum set-up time.
9. Qualicaps

Headquarters: Europe
Company Profile:
Qualicaps is a company that delivers high-tech manufacturing products to its partners, people, and globally with creativity. It contributes to better health and life for everyone with two main businesses, including capsule manufacturing and pharmaceutical equipment.
The foundation of the company is solid R&D capabilities with modern technology implementations. Despite all these qualities, the firm's primary goal is to deliver satisfactory results and deliveries. For many years, the company has provided the best pharmaceutical equipment like capsule filling machines.
Key Products: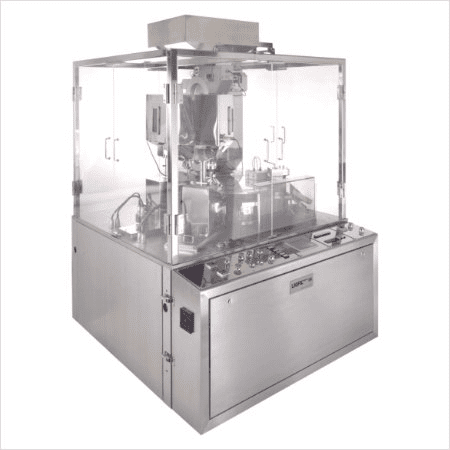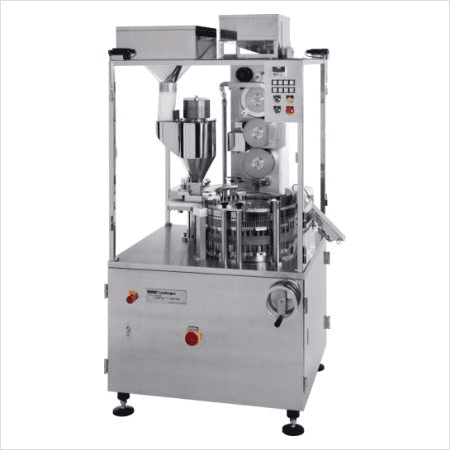 Several capsule filling machines provided by Qualicaps:
Fully-automatic capsule filling machines: LIQFIL Super Series
Capsule filling machine (funnel method): FP-40 EasiFILL
Fully-automatic capsule filling machine (auger method): LIQFIL Super JCF
Fully-automatic capsule sealing machines: S-125
Recommend Reasons:
Fully automatic machines for better productivity.
A wide range is available, from high-speed units to machines for laboratory use.
High accuracy for effective capsule filling.
Superior cost performance.
Interlock mechanism for conditions like out of the capsule, powder, door limit, etc.
10. ROMACO

Headquarters: Karlsruhe, Germany
Company Profile:
Romaco is last but not least on the list. It is a leading supplier of pharmaceutical machines worldwide. Most importantly, it delivers excellent integrated system solutions for better product development, production, and packaging.
Romaco provides machines to different industries, including pharmaceuticals, chemicals, nutraceuticals, food, cosmetics, etc. Besides, the organization has many achievements, including delivering machines in 160+ countries globally. It also has six production sites and seven brands.
Key Products: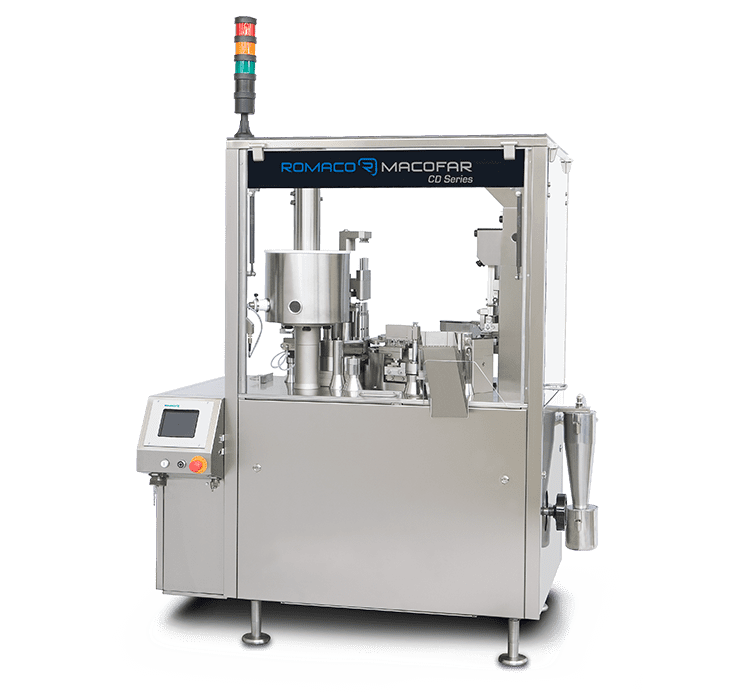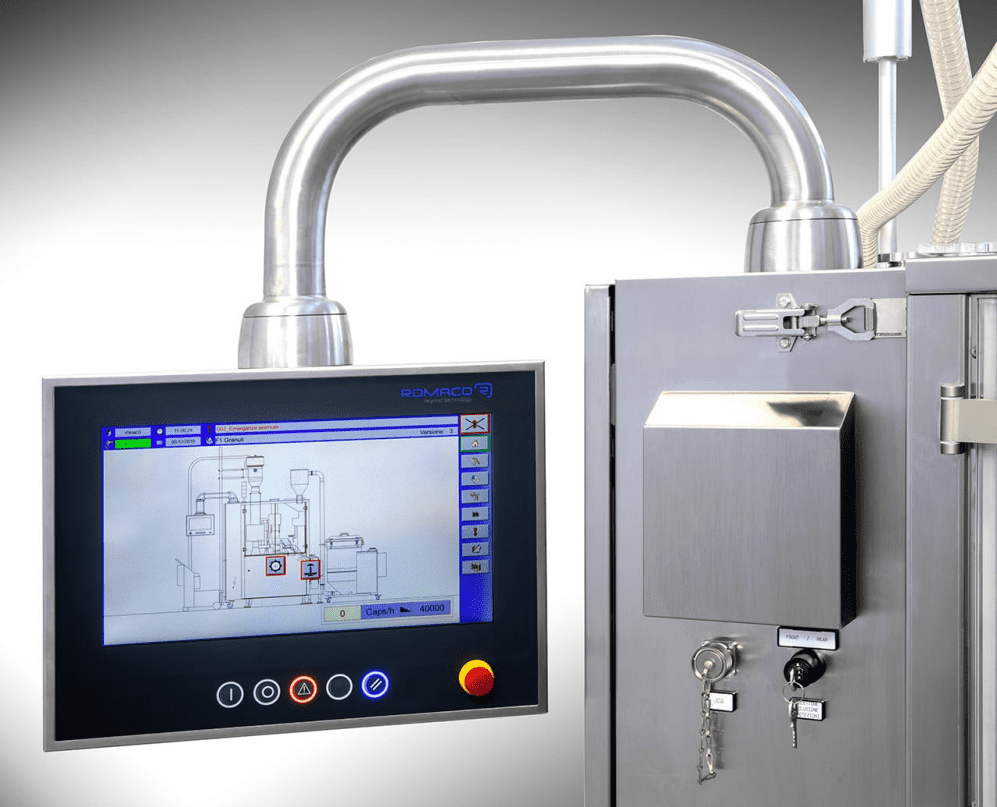 Below is the capsule filling machine series by Romaco:
CD series for capsule filling.
Recommend Reasons:
Provides single to integrated line solutions.
A double-opening station is available in the machine.
The option of Highly hygienic B&R 15" HMI is present.
Handles all kinds of powders and pellets in a compact size.
Easy to operate and maintain cleanliness.
Conclusion
Lastly, we can conclude the article by mentioning that all the above brands offer the best quality capsule filling machines. You can visit the options and see them yourself.
Leave your comment
Also Offers
New Arrival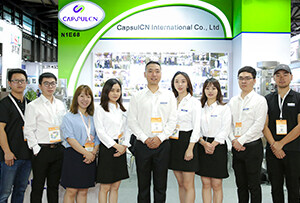 Our Team
As an expert in the pharmaceutical and pharmaceutical packaging industry, iPharMachine has provided solutions for hundreds of pharmaceutical and health product manufacturers for 17 years. By visiting customers, we get good reviews from our customers.